Pack These 11 Unique Items For A Fantastic Active Trip

*This post was written in partnership with Tilda® Basmati Rice, who make a delicious ready-to-eat rice that I personally use on active trips.
Heading out on an active trip?
When your itinerary includes experiences like hiking, cycling and climbing, you'll need to consider your packing list beyond the typical clothing layers and granola bars.
To help, I've rounded up 11 unique items to enhance your energetic travel plans.
GIVEAWAY ALERT: Make sure to read all the way down to the bottom, as I'm giving away a solar-powered backpack full of healthy snacks beyond granola bars for active travelers. Eager to enter? Simply click here.
1. BluePrint Juices
Whether you're into cleanses of not, it's worth noting that many travelers enjoy doing them before a flight to help beat jetlag and/or after to cleanse the body of any toxins from the road.
Actually, one study looked at the effects of an eight-day cleanse and found that as the week went on, the amount of phascolarctobacterium — an inflammation-fighting bacteria in the gut — increased.
Moreover, other research has shown that fasting before and during a flight can help combat jetlag.
While you won't be able to bring your juices on the plane, you can do this leading up to your trip to detox your system, increase energy and repair the body's natural balance.
2. Backpack
Now before you start packing, you'll need something to pack with; and for active travelers, the solar-powered ECEEN 10-Watt 42-Liter Hiking Backpack can help you stay moving.
The installed waterproof battery pack — which connects to the solar panel via USB —can charge gadgets like cell phones, tablets and digital cameras, meaning you keep tracking goals in My Fitness Pal, finding great cycling routes in Map My Ride and staying active for charity through Charity Miles.
Tip: Want a quirky way to see the sites? Download Zombies Run, which game-ifies running by sending you on a quest to run as fast as you can away from the flesh eating undead.
Other features of the backpack include adjustable shoulder straps, water-resistant rain cover, back-cooling system and Ripstop Nylon Fabric.
3. SleepPhones
To make sure you get a good night's rest before an active day — and to sleep better on the plane — SleepPhones are a great accessory. This pillowy headphone is outfitted with flat earbuds, so you can listen to your favorite nature sounds or meditation soundtrack while drifting off.
Great accompaniments include the Headspace App, the Calm App and your favorite ASMR channel on YouTube (I love GentleWhispering!).
These headphones aren't just for sleeping either. If you've ever felt the annoying feeling of having your earbuds slip out of your ears while you run or bike, these will be a gamechanger.
4. Unique Snacks
While you've probably heard to pack nuts and granola bars for an active trip, I've got a few other unique and nutritious suggestions:
First, you can grab some tasty Yves Appetizers — like the falafel balls and kale and quinoa bites — and heat them up before your flight.
Put them in a ziplock and you'll have a snack to actually look forward to on your flight or activity.
Another option:
They'll last your entire trip, and with flavors like raisin and honey and pumpkin seed, elevate the typical cracker experience.
5. Tilda® Basmati Rice
Raise your hand if you love sandwiches, but hate how they're always soggy or off temperature once you get to the lunch break of your hike or bike ride.
*Raises both hands.*
On the flip side, trail mix and fruit is never enough to sustain me if the active trip is on the more intense side.
This is why I've loved partnering with Tilda® Basmati Rice the past few months, and getting to try all the flavors — coconut, pure basmati and brown basmati — of their ready-to-heat product.
Pure Basmati grains are ready to eat after just two minutes in the microwave.
And psst, you can also eat it right out of the bag without heating!
I like to add some raisins, almonds and if possible some grilled chicken for a more satisfying trail meal.
6. YogaDownload
Even when an active trip is vigorous, I still love to stretch when I wake up.
The beauty of YogaDownload is it takes up no space in your luggage.
Actually, it's an online hub featuring over 1,500 different yoga classes in all levels and styles.
One of my favorite series is their Detox Focus, great for the morning after a night where you may have had one too many local beers.
7. HumanCharger
While I love coffee, there's only so much I can have before I start to feel jittery.
Plus, it's not exactly the most hydrating beverage for an active trip.
My solution:
HumanCharger, an iPod-looking device that uses drug-free, blue-enriched white light therapy to give you energy.
Place the earbuds on to have UV-free light flow through the ear canal to photosensitive receptors in the brain.
After 12 minutes, you'll feel rested, recharged and ready for whatever activities are planned for the day.
8. LifeStraw
If you'll be traveling in a place where the local water isn't safe to drink, you'll want to make sure to pack LifeStraw.
This portable water filtration system allows you to turn up to 264 gallons of contaminated water into safe drinking water — definitely handy when you're on an active trip.
And as it only weighs two ounces, it's easy to pack, too.
Bonus:
With every LifeStraw purchased, the company ensures a child in a developing country receives potable water for an entire school year.
9. Prosepra Mini Penguin Massager
With an active trip can come achy muscles.
Luckily, the Prosepra Mini Penguin Massager offers bodywork in your pocket.
This tool weighs less than half a pound, and delivers 6,000 rpm to deeply target multiple layers of muscle.
After a powerful workout or a trek over some rugged terrain, you'll be glad to have this little gadget waiting for you in your hotel room.
10. Running Buddy
Carrying a purse or backpack isn't always practical, depending on the type of activity you're doing.
Joggers especially understand this pain, though luckily there's a solution for those looking to do a little sightrunning:
These magnetic pouches feature two interior pockets to hold your phone, ID, credit cards, travel tickets, room key and more. No need to wear a belt, as magnets on the front and back flaps of the pouch stick together over your shorts or pants.
Check out the video above for a better idea of how it works. Genius!
11. Aquavault Phone Case
Will your active trip entail water adventures?
The Aquavault Phone Case allows you to use your smartphone while swimming — including having full use of the touchscreen!
Not only can you take your phone swimming, but you'll still be able to use the touchscreen. No more needing a waterproof camera to take fun selfies at the beach or pool.
And now on to even more active goodness! In partnership with Tilda® Basmati Rice, I'm giving away a 10W ECEEN solar-charging backpack filled with healthy treats to fuel an active trip. These include:
3 bottles of different BluePrint juices

2 pkgs of Tilda® Ready to Heat (Lime & Cilantro and Pure)

2 pkgs of Yves Appetizers (Kale& Quinoa Bites and Falafel Balls)

2 GG Fiber Crackers (Raisin & Honey and Pumpkin Seed)
Enter using the widget below. Giveaway ends 3/28 at 11:59PM EST. Elligibility details at the bottom of this page.
Good luck! #Tildain2sweepstakes
a Rafflecopter giveaway
ELIGIBILITY:
The Tilda Basmati Rice ® #Tildain2 ("Sweepstakes") is open to individuals 18 years of age or older as of date of entry and who are legal residents of the 50 United States and the District of Columbia.
Employees of The Hain Celestial Group, Inc. ("Sponsor") and The Lamb Creative Group. ("Agency") and each of their respective affiliates, subsidiaries, dealers, distributors, retailers, advertising agencies, production agencies, electronic media firms, and their immediate family members and those living in the same household are not eligible to win.
Liked this post? Pin it for later!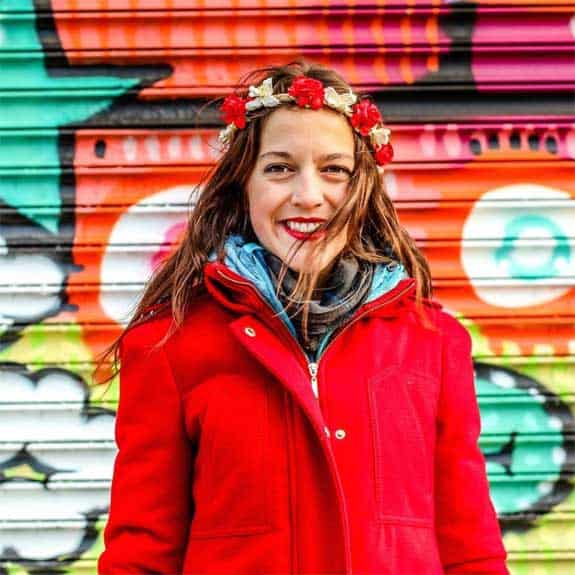 Hi, I'm Jessie on a journey!
I'm a conscious solo traveler on a mission to take you beyond the guidebook to inspire you to live your best life through travel. Come join me!
Want to live your best life through travel?
Subscribe for FREE access to my library of fun blogging worksheets and learn how to get paid to travel more!