How To Hike New Zealand's Copland Track To Welcome Flat Hut (Epic!)
By Danny Newman. This post on hiking New Zealand's Copland Track contains affiliate links to trusted partners!
Want to hike New Zealand's Copland Track to Welcome Flat Hut?
Then you're in the right place!
Laden from top to toe with incredible trails, New Zealand is something of a hiking paradise. It doesn't matter where you are in the country or how experienced you are in the great outdoors, there is a trek for every occasion and everyone.
Moreover, the infamous Aotearoan landscapes and epic scenery on display mean they're all mind-bogglingly beautiful!
The result?
It's really saying something when I tell you that, of all the hikes I did in this remarkable part of the world, there was one in particular that stood out from the crowd:
The Copland Track, a gorgeous hike within Westland Tai Poutini National Park in NZ's West Coast region.
Trust me, with wonderful mountain views, glacial rivers, gorgeous grassy plains, and amazing antipodean forest, hikes in New Zealand don't get much better.
Situated in the south west of South Island near Fox Glacier, this two-day hike is the epitome of picturesque from the word go and only gets better as you continue down the trail.
Are you thinking about hiking the Copland Track and want to learn more about what is involved and what it's really like?
Well, having walked it before and revelled in every single step, I'd love the chance to help!
Keep reading for a comprehensive guide to the Copland Track hike — which is truly one of the best hikes in New Zealand!
What Type Of Hiker Are You? [Free Quiz]
But first, before we get into our Copland Track NZ hiking guide, I want to share a free personality quiz I think you'll love:
It's called "What type of hiker are you?" and it will help you discover your hiking personality.
Bonus: Your results also share trail suggestions based on your results!
On that note, let's dive into our incredible New Zealand hike!
The Copland Track Hike – Essential Information
Copland Track Elevation: Roughly 680 meters (2,230 feet)
Copland Track Gradient: Varied with steep sections
Copland Track Difficulty: Intermediate
Copland Track (Potential) Hazards: Flooding, landslides, rock falls, and avalanches
Copland Track Type: Out and back
Copland Track Duration: 18 kilometers one way/36 kilometers total over two days (11 miles one way/22 miles total over two days)
Copland Track Location: South Island, 26 kilometers (16 miles) south of Fox Glacier
Copland Track Trailhead: Via State Highway 6, just north of the Karangarua Bridge
Copland Track Map
The above Copland Track map can help orient you and can help you stay on the trail while hiking.
You can also click here for an interactive map.
Important Tips For Hiking Copland Track
Here are a few rapid-fire tips and pieces of advice to take with you onto the trail! Keep these in mind as you plan the hike to ensure you have a safe and successful adventure on the Copland Track hike.
The Best Time To Hike The Copland Track
Good news! The Welcome Flat Hut — as in, your accommodation at the end of day one — is open throughout the year, which means there's no limit on when you can do the Copland Track hike.
My advice, though?
Tackle it during summer (or autumn at the latest) between December and March. Sure, the trail will be at its busiest at this time, but you're also more likely to enjoy amazing Copland Track weather!
Moreover, the wet, snowy, and icy conditions in winter can create difficult and sometimes hazardous walking terrain.
What To Wear When Hiking The Copland Track
Now let's dive into what to wear on the Copland Track.
For this, you'll just need the basics in terms of clothes to wear on a hike, like high-quality hiking shoes/boots, walking pants/shorts, a base layer, mid layer, and a waterproof jacket to stow in your backpack — yes, even if you're set for fine weather!
Quick note:
What you should wear on the Copland Track hike will, of course, vary depending on when you're doing it.
If the weather is going to be colder, wetter, and/or more wintery, then you're going to need clothing and equipment that's suitable for such inclement conditions.
What To Pack For The Copland Track
You'll need adequate provisions, supplies, and hiking gear for two days (one night) on the Copland Track. Aside from the clothes on your back, here are the main things to remember to bring:
Water bottle
Food/snacks
Cooking equipment
Insect repellent (get ready for sand flies!)
Flashlight (Welcome Flat Hut is serviced but unpowered)
Bathing suit (for the end of the hike – more on this later!)
Camera (to capture and film the trail)
Sunscreen (for protection against the fierce Kiwi sun)
Waterproof jacket
How To Get There (Copland Track Directions)
The easiest way to get to the Copland Track trailhead is definitely by car.
When planning your trip to New Zealand you can use a platform like Discover Cars to quickly compare your car rental options. Their comparison tool does the homework for you, so there's no need to have up 10+ tabs trying to figure out which company is the most affordable. Actually, you can save up to 70% using their tool!

Driving along State Highway 6, you'll see clear signs to the turn off that'll take you down a short gravel road to a small car park at the end. The trail starts there.
No car? No worries.
A bus runs in the morning and afternoon that can drop you off — and pick you up — from the end of that gravel road. Just be sure to pre-book it!
Copland Track Booking Is Essential
On the subject of pre-booking, anyone who plans to do the Copland Track hike over two days has to book a bunk in the Welcome Flat Hut.
Not only are there only 31 spaces, which isn't a lot in the busy summer months, but there is also a Department of Conservation (DOC) ranger who stays on site and does the rounds each night to ensure everyone has paid for their space.
Don't wait too late to do it either! I highly recommend making your Welcome Flat Hut booking well ahead of time — especially if you're in New Zealand during peak season — to guarantee your place. This is one of the top New Zealand treks in the South Island, meaning it's popular and can book up quickly.
Taking a tent and prefer to camp? The Welcome Flat campsite has you covered. However, you'll still have to book ahead!
An Important Copland Track Tip:
One last thing:
It's always worth checking that the Copland Track is open before making the trip to the trailhead.
As I mentioned above, it's generally walkable all year-round.
Yet that can change with very little notice following sustained rainfall or other severe weather conditions, at which point the DOC often close it for safety reasons.
Avoid disappointment by visiting or calling a DOC office beforehand to clarify whether or not the trail is open.
What The Copland Track Hike Is Really Like (Day-By-Day Account)
Now let's get to the fun stuff and talk about the Copland Track trail itself!
Get ready for an epic two-day trek, complete with awe-inspiring views at every turn, river crossings, alpine landscapes, dense Kiwi forest, and an unexpected yet amazing surprise at the end.
The Beginning Of The Copland Track Hike
Assuming you've driven to the trailhead, you'll park, don your backpack, throw on some insect repellent, and venture to the far side of the carpark to begin the Copland Track.
It starts as it continues:
With a hearty dose of awesomeness. It truly is one of the most beautiful hikes in the world!
Your very first steps on the trail involve crossing the aptly-named Rough Creek, which sits between the carpark and forest through which you're heading.
FYI: although it's easy to move through after a few days of fine weather, this creek can turn into a raging torrent of water following heavy rain.
That's why:
DOC officials usually close the Copland Track in these instances,
you should always pay attention to the weather before you leave,
and you have to be extremely careful when crossing in rougher conditions!
Assuming you're okay to proceed, though, whip off your shoes and socks, cinch up your trouser legs, and tip toe over the rocky riverbed to the other side.
When you get there, look for the orange marker that reveals where the path continues (these same markers guide you down the entire length of the hike) through the forest and then along the Copland Valley.
The Middle Of The Copland Track Hike
After an exciting start, the path basically follows the Copland Valley the remainder of the trek. Don't be fooled, though. This may be a simple route, but it's far from dull!
You're immersed in wild and pristine South Island scenery. Snow-capped mountains rise above you on all sides, a river of the brightest blue flows at your side, and picture-perfect grassy clearings intersperse dense, magical bushland.
You can't let those views distract you for too long though!
Slippery stones underfoot make for technical, ankle-breaking terrain that demands your attention.
Likewise, although the path is clear and well-beaten for the most part, there are also plenty of fun rock scrambles to navigate.
Throw in the occasional active landslide area, creek crossing, and boulder hopping sections and you experience a nice smorgasbord of terrain to traverse.
Oh, and let's not forget about the epic bridges you walk over.
Alongside numerous smaller ones, there are two exceptionally long, bouncy, and single-file swing bridges to cross on the way. Suspended at an impressive height above the ground, it pays to have a head for heights at these points on the trail!
Top tip:
On the Copland Track and need a break?
Architect Creek Hut sits at approximately the half-way point. With two bunk beds, untreated water, and a (non-flushing) toilet it's hardly luxury, but it's definitely better than nothing — especially if the heavens open and you're desperate for some shelter.
The End Of The Copland Track Hike To Welcome Flat Hut
Generally speaking, you don't face too much elevation on the Copland Track.
Sure, there are undulating sections throughout. Yet, thanks to the valley you're traversing most of the way, the path remains relatively level.
…Until you pass Architect Hut.
At this point, the valley narrows and the route starts to climb!
Expect weary legs as you pass Shiels Creek Bridge and make a punishing ascent up to what is essentially the track's "summit".
Thankfully, this marks the home-stretch and the path then takes you gently down through a forested section to your final destination:
Welcome Flat Hut.
After 18 kilometers (11 miles) of hard hiking, you'll be happy to arrive, remove your shoes, and sit back to revel in the stunning alpine amphitheatre in which you're going to be spending the night.
However, the cherry on top of what's already a remarkable trek is yet to come:
A few hundred yards away from the hut are some natural hot pools.
These Welcome Flat Hot Pools are the "unexpected surprise" I talked about earlier! At the end of a long day, you're rewarded for your efforts with a luxurious dip in some warm, steaming water.
To make the experience even more special, why not wait for nightfall to venture up to the pools? Soaking in this hot water, surrounded by mountains, and staring up at the stars makes for a truly unforgettable way to spend the evening!
Note that you have to take your own sleeping stuff to the hut if you're spending the night. To save on space, here is a complete sleeping bag in backpack tutorial!
Day 2: Leaving Welcome Flat Hut
As an "out and back" hike, Day #2 on the Copland Track is rather simple, as you go back the way you came and enjoy the route in reverse.
It might not be as exciting as a multi-day loop trek where everything is different; however, there is still something special about retracing your steps and seeing the impeccable sights on the Copland Track from a brand new perspective.
Enjoy Your Time Hiking The Copland Track
There you have it then; a comprehensive guide to hiking the Copland Track in New Zealand!
In a country renowned for its hiking opportunities, this one has to be up there with the very best.
I mean, how many other hikes do you know that cross fast-flowing rivers, traverse alpine valleys, take you alongside snow-capped peaks, and finish with a sublime soak in natural hot springs?
With any luck, the insights in this article have shed light on the experience and have provided some useful tips on how to prepare for it.
Keep these insights in mind and you should be well on your way to making the most of your time on the remarkable Copland Track.
Copland Track: Pre-Hike Accommodation In Fox Glacier & Franz Josef
Most travelers arrive a few days early to settle in and buy supplies. The two most popular places to stay are Franz Josef (a town and an actual glacier) and Fox Glacier (another town and glacier).
You can click here for a list of hotels near Fox Glacier.
Prefer self-contained stays?
Check out these unique local rentals!
You can also check out the map below for accommodation options:
Copland Track Travel Insurance
When visiting New York City — or anywhere else in the world — it's wise to get travel insurance.
One of the best travel medical insurance for travelers is SafetyWing as they've got a large network and offer both short-term and long-term coverage — including coverage if you're traveling for months as well as limited coverage in your home country.
Additionally, SafetyWing is budget-friendly and offers $250,000 worth of coverage with just one low overall deductible of $250.
Click here to price out travel insurance for your trip in just a few clicks.
South Island Adventure Tours
Looking for other active travel adventures to enjoy while visiting New Zealand's South Island?
Don't miss:
Click here for a full list of adventurous South Island tours.
Bonus New Zealand Travel Resources:
Ultimate Guide To Solo Travel In New Zealand
16 Best South Island New Zealand Hiking Trails
12 Best Hikes In New Zealand You Shouldn't Miss
Have you hiked the Copland Track in New Zealand?
About The Author
Danny Newman is currently writing and travelling his way around the world in a bid to figure out exactly what he's doing with his life. He'd love you to follow along with his journey over at What's Danny Doing. He also shares his adventures on his Facebook page.
Enjoyed this post on hiking New Zealand's Copland Track? Pin it for later!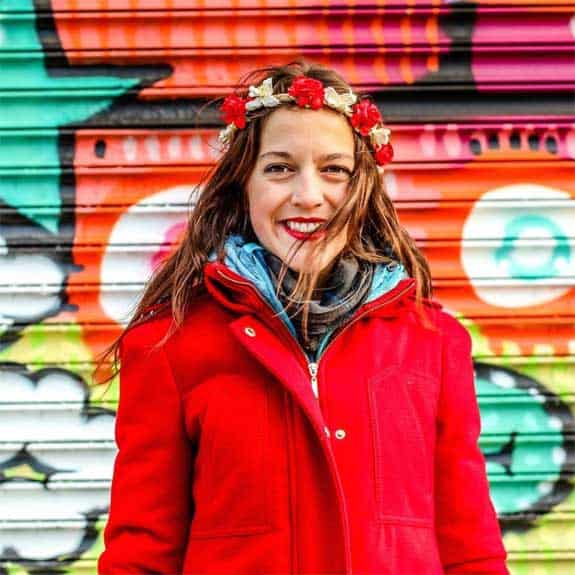 Hi, I'm Jessie on a journey!
I'm a conscious solo traveler on a mission to take you beyond the guidebook to inspire you to live your best life through travel. Come join me!
Want to live your best life through travel?
Subscribe for FREE access to my library of fun blogging worksheets and learn how to get paid to travel more!