7 Can't Miss Outdoor Activities In Whistler
Getting There and Where to Stay
You can reach Whistler by car, bus and plane. For those looking to arrive by car, you can reach Whistler by Highway 99. This windy and scenic highway was upgraded in 2010 for the Winter Olympics to capably serve a high volume of visitors. This beautiful highway is also used by the many bus lines offering daily trips to Whistler. If you would rather arrive by air, Vancouver International Airport is the closest major airport. After landing, you can reach Whistler by taxi, rental car or shuttle. There are several resorts in Whistler and hotels to choose from. Regardless of your budget and length of stay, you can find affordable accommodations. Make your reservation well in advance because Whistler is a popular destination and vacancies fill up quickly.
Seven Can't Miss Activities
Domestic and international visitors alike regularly visit Whistler for its wide array of outdoor activities. If you are visiting Whistler, you can't miss these activities:
1. Skiing/Snowboarding
– Love
active travel adventures
? Whether you prefer snowboarding or skiing, you will be right at home at Whistler-Blackcomb. Whistler-Blackcomb is the primary ski resort for Whistler with over 200 runs spread across two mountains. It consistently ranks among the top three ski destinations in North America, due to its pristinely maintained runs.
2. Snowmobiling
– From backcountry trails to beautiful winter landscapes, there are several guided snowmobiling tours that will take tourists all over the area. The tours take place several times throughout the day from many different companies so you can fit a snowmobile tour in with any travel plans.
3. Mountain Biking
– If you're visiting in the summer, you'll find that winter's slopes have melted to reveal a mountain range full of biking trails. The ski lifts are even used to carry bikes and their riders up the mountain, allowing them to enjoy the intensely steep downhill runs. With over 50 runs catering to all skill levels, this can't be missed during a summer visit.
4. Golf
– Golf is perhaps the second most popular activity in Whistler. With three champion level golf courses to choose from, the avid golfer will be right at home in this mountain town.
5. Fly Fishing
– Summer visitors that are drawn to the many lakes and streams will be pleased. Whistler is known for offering unbeatable fly fishing. While some streams can be fished in the winter, the spring and summer are ideal times to catch your dinner – and then some.
6. Rock Climbing
– Whistler features several natural locations that have drawn rock climbers all over the world for decades. Between the centrally located Nordic Rock and 23 other vertical routes, the rock climbing enthusiast will have non-stop adventures all over the area. Experienced climbers may be able to explore the area alone; however the local tourism authority suggests that all climbers begin with guided climbs.
7. Hiking
– With a comprehensive selection of trails to choose from, hikers will never run out of adventures. Both summer and winter visitors will have their share of trails to choose from. Regardless of difficulty level, there is something for everyone. From the casual walker looking to appreciate ancient cedars, to the aggressive trekker seeking remote locations, all hikers will be pleased with their options.
Explore the Great Outdoors
With so many excellent outdoor activities, it's easy to see why Whistler has become one of the most popular outdoor destinations in North America. Begin planning for your trip by arranging your travel itinerary and making your hotel reservation. You will then be ready to start experiencing all of the wondrous outdoor activities available in Whistler — one of the top

places to visit in Canada

!

*Author: Robert Wilhelm is a contributing writer and outdoor enthusiast. He enjoys regularly visiting Whistler for its variety of outdoor activities. Robert one day hopes to give tours around Whistler.

Whistler has one of the most impressive selections of outdoor activities in North America. From freshly powdered slopes to sun-drenched hikes, Whistler has outdoor activities for you regardless of what time of year you visit. And because of this, it has become the most popular ski resort and outdoor activity destination in Vancouver. Whistler Village is a new establishment that was built specifically to cater to tourists with outdoor interests. This means you can find nearly everything you'll need for outdoor adventures within the town. To take part in the wide range of natural activities, book your airfare and hotel reservation well in advance.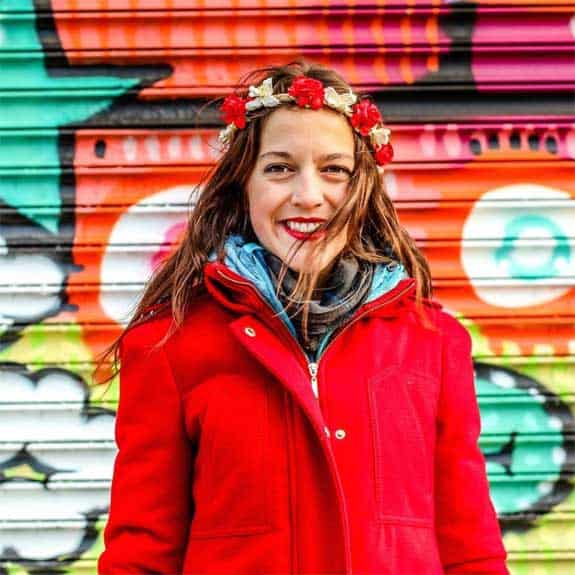 Hi, I'm Jessie on a journey!
I'm a conscious solo traveler on a mission to take you beyond the guidebook to inspire you to live your best life through travel. Come join me!
Want to live your best life through travel?
Subscribe for FREE access to my library of fun blogging worksheets and learn how to get paid to travel more!