Australia Adventure: 8 Best Hikes In Queensland Not To Be Missed
By Ella Moore. This post on the best hikes in QLD features affiliate links to trusted partners!
Looking for the best hikes in Queensland?
Then you're in the right place, as this article will take you on an Australian adventure to discover Queensland's great walks that you simply cannot miss.
With over 1,000 national parks tucked within Queensland's borders, there's no shortage of epic hiking trails to head out on in this state.
With such a varied landscape, Queensland has a different trail to suit every type of hiker. Whether you love exploring rainforests, prefer a laid-back coastal walk, or want to embark on an epic multi-day hiking adventure, Queensland has you covered.
And to help you plan your trip, I'll be sharing eight of the top hikes in Queensland that you should absolutely add to your itinerary.
Pro tip: Before going hiking, make sure to download the AllTrails app to have trail guides, maps, photos, and reviews right at your finger tips. You can also sign up for a free trial of AllTrails+ to download offline maps, get alerts for wrong turns, find trails by distance from you, and more!
What Type Of Hiker Are You? [Free Quiz]
But first, before we dive into our guide to hiking in Queensland, I want to share a free personality quiz I think you'll love:
It's called "What type of hiker are you?" and it will help you discover your hiking personality. Bonus: Your results also share trail suggestions based on your results!
On that note, let's dive into our Australia travel guide sharing some of the best Queensland trails.
Where Is Queensland? (Map Included!)
Queensland is a state located in northeastern Australia. Some of the popular tourist destinations within its borders include Brisbane, Gold Coast, Surfers Paradise, and Cairns — which is the gateway to the Great Barrier Reef.
Many visitors like to rent a car and drive around Queensland — such as by doing a Brisbane to Cairns road trip itinerary — which also allows you to cover more ground and complete more hiking trails.
Of course, having a map and understanding where you are and where you're going is smart when hiking. The above map offers a good starting point for getting a lay of the land.
Additionally, you can click here for an interactive Queensland map that allows you to plug in your destination and even the trails you'll be hiking.
Best Hikes In Queensland, Australia
1. Noosa National Park Coastal Walk
Trail Difficulty: Easy
Length: 5.4 kilometers (3.4 miles) one-way; 10.8 kilometers (6.7 miles) as a circuit
Location: Noosa, Sunshine Coast. This beach town is popular year-round, but in summer it's jam-packed with families and surfers enjoying its miles of pristine beaches.
Trailhead: You can start the hike either on Sunshine Beach or on Little Cove Beach near central Noosa.
Trail Map: Click here for a Noosa National Park Coastal Walk map.
About This Queensland Trail:
The coastal walk is by far the most popular hiking trail in Noosa National Park and is one of the best walks on the Sunshine Coast. This easy, half-day hike is suitable for all ages and the terrain is mostly flat.
The trail hugs the coastline of Noosa Heads, and the most popular direction is to start on Little Cove Beach (just off Hastings Street in central Noosa) and end the walk on Sunshine Beach, where you can catch the bus back to town.
However, you can also walk in the opposite direction or walk the trail in both directions to create a circuit.
The hike is very quick to complete if you don't make any stops, but that would be missing out on what makes this hike one of the best in Queensland!
Instead, allocate around five hours to allow time for sunbathing, swimming, and photos.
The trail passes many beautiful and secluded beaches and panoramic viewpoints, but there are no facilities along the trail. Be sure to pack plenty of water and complete the hike early in the morning or in the late afternoon to avoid the worst of the heat.
2. Fraser Island Great Walk
Trail Difficulty: Intermediate
Length: 90 kilometers (56 miles)
Location: Fraser Island. This island off the coast of Queensland is the largest sand island in the world, stretching over 120 kilometers (75 miles) in length!
Trailhead: This is a one-way hike, but you can either start at Dili Village and walk north or start in Happy Valley and walk south.
Trail Map: Click here for a Fraser Island Great Walk map.
About This Queensland Trail:
This huge six-to-eight-day hike is not for the faint-hearted, but those who do embark on the adventure will be rewarded with empty trails, miles and miles of unspoiled nature, and a feeling of getting truly off the beaten path!
The route of the Fraser Island Great Walk stops at many of the island's highlights. Along the trail, you'll visit the Valley of the Giants — where the canopies block the sun from reaching the ground — the too-good-to-be-true Lake McKenzie, and the green waters of Lake Wabby.
Although this hike is undoubtedly one of the best in Queensland, it's also one of the most strenuous. The heat on Fraser Island can be draining, so be sure to pack as light as possible to limit the weight you have to carry.
To do the Fraser Island Great Walk you'll need a high-clearance 4 Wheel Drive vehicle to get to either of the starting points. You'll also need a camping permit, which you can apply for here.
Native dingoes roam Fraser Island, and although they are harmless if you keep your distance, they can be dangerous. To stay dingo safe, make sure you arrive at your campsite before dark and store all food in the lockers provided.
3 . Warrie Circuit, Springbrook National Park
Trail Difficulty: Intermediate
Length: 14 kilometers (8.7 miles)
Location: Springbrook National Park, part of the UNESCO World Heritage-listed Gondwana Rainforests of Australia. You'll find Springbrook National Park in the hinterland of the Gold Coast.
Trailhead: Tallanbana Picnic Area on Springbrook Road.
Trail Map: Click here and scroll to page #2 for a Warrie Circuit trail map.
About This Queensland Trail:
If you're a fan of lush rainforests and waterfalls, the Warrie Circuit — the longest day hike in Springbrook National Park and one of the best hikes near Gold Coast — is for you!
At just a 90-minute drive from Brisbane and 60 minute from Gold Coast, this hike is super convenient to get to and is popular during weekends with day-trippers.
The complete circuit takes around five hours to hike, but you should allow six hours if you're planning to take lots of photos and break for food. There are also plenty of places to stop off to swim.
There are no long and extremely steep sections on the hike, but you'll need a good level of fitness to enjoy it. This is because there are quite a few rocky sections to scramble over.
What makes the Warrie Circuit so special is its many waterfalls — there are at least 10 that you pass on the trail, and they are all as beautiful as you'd expect.
Warning:
Keep an eye out for leeches on the Warrie Circuit, especially if it has rained recently! They are common on the trail and are super annoying. To protect yourself, wear proper attire for hiking — including long clothes that stay close to your skin such as leggings, and tuck all of your clothes into each other.
4. Purling Brook Falls, Springbrook National Park
Trail Difficulty: Easy
Length: 4 kilometers (2.5 miles)
Location: Springbrook National Park.
Trailhead: The car park at the end of Forestry Road in Springbrook National Park.
Trail Map: Click here for a Purling Brook Falls hiking map.
About This Queensland Trail:
Since this is the easiest hiking trail in Springbrook National Park, it gets very busy with families! To avoid the crowds, start the hike as early as you can — ideally before 9am. If you leave too late the trails can get congested, which ruins the magic of the hike.
What makes the Purling Brook Falls trail so popular is that it's suitable for all ages and it passes some of the most impressive waterfalls in the park. Don't forget to pack a swimsuit so you can cool off at the swimming hole along the trail!
Since this hike is a circuit, you can walk in any direction; however, hiking it clockwise means you'll miss climbing up a long set of stairs. The whole circuit takes around 90 minutes to hike.
There are a few great lookouts not to be missed on this hike, but the best is undoubtedly from the base of Purling Brook Falls. If you visit here after it's rained you'll find lots of water thundering to the ground dramatically.
From Purling Brook Falls, you can take an additional 2-kilometer (1.2-mile) detour to visit Waringa Pool, which is well worth it.
5. Toolona Creek Circuit, Lamington National Park
Trail Difficulty: Intermediate
Length: 17.4 kilometers (10.8 miles)
Location: The Green Mountains section of Lamington National Park. This densely forested area is the best place to visit in the national park if you want to explore lush rainforests, ancient trees, and almost empty hiking trails.
Trailhead: Green Mountains trailhead in the Green Mountains day-use area.
Trail Map: Click here for a Toolona Creek Circuit map.
About This Queensland Trail:
This hike — which is one of the best hikes in South East Queensland — is a Grade 4 trek, so it's definitely not for beginners; however, if you have some bushwalking experience and are in good shape you'll be able to walk it without a problem.
The whole circuit takes around six hours to complete and does include some rough surfaces and very steep sections. It's easiest to walk the route in a clockwise direction.
Although this hike is a challenge, it's packed with rewarding moments. Climbing through the rainforest, you'll cross multiple creeks and pass by some of the most beautiful waterfalls in the park.
For instance, you'll pass Elabana Falls, Chalahn Falls, and Toolona Falls on the hike, and each waterfall is better than the last.
After this, you'll pass the Toolona Lookout, arguably the best viewpoint on the Toolona Creek Circuit, before hiking Mount Bithongabel.
In short, the Toolona Creek Circuit passes many amazing Queensland attractions you won't want to miss!
6. Box Forest Circuit, Lamington National Park
Trail Difficulty: Intermediate
Length: 10.9 kilometers (6.8 miles)
Location: The Green Mountains section of Lamington National Park.
Trailhead: The Box Forest Circuit Trail branches off from the Border Track, which starts from opposite O'Reilly's Resort.
Trail Map: Click here for a map of the Box Forest Circuit.
About This Queensland Trail:
Looking for the best one day hikes in Queensland? This trail should definitely be on your list!
You'll need around four hours to walk the Box Forest Circuit — and you should pack sturdy hiking boots and hiking poles if it has rained recently! The trail gets boggy and slippery very easily, which is what makes it more of an intermediate level hike rather than moderate.
If you arrive early, chances are you'll get the whole trail to yourself. For this reason, the Box Forest Circuit is one of the best hikes in Queensland.
On the trail, you'll pass plenty of waterfalls, and they're often much fuller than other waterfalls you pass on more popular hikes in the area.
The best time to do this hike is in spring when you'll find white box orchid flowers clinging to the ancient trees and their branches. It makes the whole area feel like a fairytale forest!
Signposts along this trail can get slightly confusing since the path merges with quite a few other trails, so it's best to have a physical map with you.
7. Mount Barney, Mount Barney National Park
Trail Difficulty: Extremely challenging
Length: 17 kilometers (10.6 miles), with a climb of almost 1,200 meters (3,937 feet).
Location: Mount Barney National Park, a conservation area around the mountain which is 125 kilometers (77.7 miles) southwest of Brisbane.
Trailhead: Yellow Pinch car park.
Trail Map: Click here for a Mount Barney National Park map. Click here for a Google map of the Mount Barney Southeast Ridge route and click here for a Google map of the Mount Barney East Peak route.
About This Queensland Trail:
If we're ranking these Queensland hikes based on how challenging they are, Mount Barney wins hands-down and is a top pick when it comes to active travel adventures.
This hike is only for experienced hikers who are very physically fit. And even then, you almost definitely need an experienced local guide.
Not only does the whole hike take around 10 hours, but the routes up the mountain are a combination of barely marked or not marked at all trails, meaning extensive experience of navigation and bushwalking are essential. Hiking Mount Barney is on many Queenslanders' bucket lists due to just how monumental of a challenge it is!
Warnings aside, though, the view from the summit of Mount Barney is worth every second of the challenge of getting there. You'll get 360º views of the Scenic Rim region and will feel like you're on top of the world!
It's most popular to walk up to Mount Barney to watch the sunrise from the summit, but it's safest to head up when the day is lighter and you have better visibility.
8. Cooloola Great Walk
Trail Difficulty: Intermediate
Length: 102 kilometers (334.7 miles)
Location: Great Sandy National Park, on the Sunshine Coast between Noosa Heads and Rainbow Beach.
Trailhead: You can walk in either direction, either starting from the Carlo Sandblow Car Park at Rainbow Beach or the Arthur Harrold Nature Refuge on Noosa's North Shore.
Trail Map: Click here for a Cooloola Great Walk map.
About This Queensland Trail:
Another one of the Great Walks of Australia, the Cooloola Great Walk is one of the best multi day hikes in Queensland as it traverses the Great Sandy National Park's coastal woodlands, rainforest, and plains.
Be prepared to get sandy on this walk, as the route takes you over the Carlo Sandblow and Cooloola Sandpatch. They're both highlights of the trail, but definitely challenging to walk on.
If you don't mind a little sand, though, you'll be rewarded with the otherworldly landscapes of this hike. The sand here has been building up for over 500,000 years and is one of Queensland's most diverse biospheres.
Walking to the Carlo Sandblow is very popular since it's just a 10-minute or so walk from a car park, so aim to get here early or late to enjoy it in peace. Aside from this stretch of the walk, though, you'll enjoy the trail almost completely by yourself.
Hiking the entire trail will take five days. Make sure you set off as early as possible each day, as walking on sand can be really challenging and will likely slow you down.
Important Tips For Hiking In Queensland, Australia
Pack plenty of water for your hike — even more than you think you need! The heat in Queensland can be unforgiving, and you don't want to run out of water mid-hike.
Don't overestimate your ability. This is one of the top solo hiking tips, though it's also vital if you're in a group. Some of the hikes on this list are incredibly challenging and require a lot of experience and training beforehand. It's great to challenge yourself on a hike, but be realistic about your abilities. If in doubt, select an easier hike!
Protect your skin. It might feel counterproductive to slather yourself in sunscreen if you're going to be sweating while hiking, but the sun in Queensland is no joke. Especially for any coastal hikes on this list, make sure you use factor 50+ sunscreen and reapply regularly.
Pack light. This tip is especially important for multi-day hikes, as you'll have to carry your tent, your food, and everything else along with you. Be ruthless about what you truly need and go for a minimalist approach to packing.
Thoroughly test out your hiking boots first. Boots can make or break a hike, and you definitely shouldn't be embarking on a long hike without having "worn in" your hiking boots. Be certain they fit properly, don't give you blisters, and are waterproof before you embark on longer trails.
Tours In Queensland
In between doing the above Queensland walks you can explore local culture by booking a guided tour, like:
Click here for a full list of Queensland tours!
Renting A Car In Queensland
The best way to explore all that Queensland has to offer is by car. When it comes to rentals, one recommendation is to use Discover Cars to quickly compare your car rental options.
Their comparison tool does the homework for you, so there's no need to have up 10+ tabs trying to figure out which company is the most affordable. Actually, you can save up to 70% using their tool!

Hotels In Queensland
Looking for accommodation in Queensland, Australia?
Click here for a list of Queensland hotels!
Prefer self-contained stays?
Click here to check out unique local rentals!
You can also use the map below to search for local stays:
Australia Travel Insurance
When visiting Australia — or anywhere else in the world — make sure to get travel insurance.
One of the best travel medical insurance for travelers is SafetyWing as they've got a large network and offer both short-term and long-term coverage — including coverage if you're traveling for months as well as limited coverage in your home country).
Additionally, SafetyWing is budget-friendly and offers $250,000 worth of coverage with just one low overall deductible of $250.
Click here to price out travel insurance for your trip in just a few clicks.
What best hikes in Queensland would you add to this list?
About The Author
Ella Moore is a part-time travel blogger who has been obsessed with exploring the world for as long as she can remember. In 2020, she started a travel blog to share stories about her adventures. Her blog, Many More Maps, is all about seeing the world on a budget and balancing wanderlust with a full-time job.
Enjoyed this list of great Queensland walks? Pin it for later!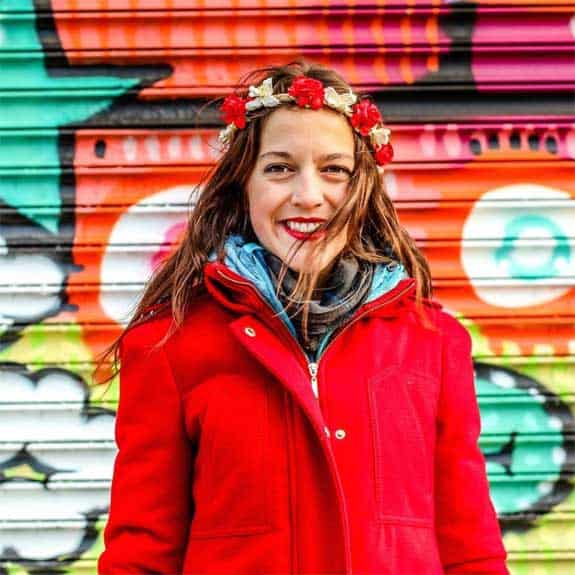 Hi, I'm Jessie on a journey!
I'm a conscious solo traveler on a mission to take you beyond the guidebook to inspire you to live your best life through travel. Come join me!
Want to live your best life through travel?
Subscribe for FREE access to my library of fun blogging worksheets and learn how to get paid to travel more!