17 True Short Adventure Travel Stories That Will Inspire Your Next Trip
Note: This post sharing real adventure stories contains affiliate links to trusted partners!
Love true short adventure travel stories or are you eager to discover thrilling experiences to have while traveling?
Then you're in the right place!
I reached out to some of my favorite travel bloggers and asked them to share stories about their most epic adventures around the world.
While some of the following anecdotes showcase crazy travel stories or even travel fails, others offer up inspiring travel experience stories that were smooth sailing (or camping or hiking!) the whole way.
That being said, all of these stories have one thing in common: they share a true once-in-a-lifetime adventure that will inspire your travels.
Keep reading to discover these adventure travel tales. And feel free to add your own in the comments below!
Where Should Your Next Travel Adventure Be? [Free Quiz]
But first, before we dive into our list of the best adventure short stories, I invite you to take my free travel personality quiz.
Answer a few easy (and fun!) questions to discover your perfect travel destination based on your personality. Each suggestion aims to offer a unique experience that you wouldn't easily find in a guidebook.
Feel free to even pause to take the quiz and then let me know your results in the comments below.
Then when you're back continue reading to dive into the most epic adventure stories online that you can find!
True Short Travel Adventure Stories In Real-Life
If you're looking for true short adventure stories to read online, these are my favorites:
My adventure short story takes place in Nepal where I did the Mohare Danda Trek — which is no easy feat; however, in my opinion it is truly one of the best hiking trails in the world.
But, I'm getting ahead of myself. Let me explain. A few years back, I was invited on a press trip by the Nepal Tourism Board to experience some of the incredible experiences the country has to offer.
There were a number of itineraries to choose from, including doing a safari in the popular Chitwan National Park or doing the popular Poon Hill Trek. While both looked enticing, there was one itinerary, the Mohare Danda Trek, that looked less traversed — which helped to pique my interest.
The Mohare Danda is one of Nepal's newest treks, opened in 2010 as an eco-trek to help support and develop the Parbat and Myagdi districts.
It's a stunning hike, though my first day got off to a difficult start as I found myself violently ill.
Ascending higher and higher, sweat pouring down my face and my backpack threatening to pull me to the ground, I stopped constantly to gag and vomit — until we reached the high altitude teahouse where we'd be staying the night.
While the group went in for tea, I laid on the ground, nearly crying from the physical pain (from the challenging hike) and discomfort (from the sickness). In that moment, I truly didn't think I could do it.
But then I opened my eyes to the beauty that surrounded me — the type of beauty you truly can't find anywhere else — and realized that if I gave up now I'd never forgive myself.
And luckily, after skipping dinner and sleeping for 12 hours, the sickness subsided and I felt eager to experience this Himalayan hike.
Here is a quick overview of this amazing trek:
You'll hike the rough but stunning terrain of the Annapurna Himalayas for five days, visiting high-altitude villages, passing yak and buffalo, and staying in homestays and small family-run hotels with squat toilets, spiders, and, for the most part, no showers.
The accommodations are rough to say the least, but as you gaze upon the high Himalayan peaks, interact with locals, and take in the nature that surrounds you, it's hard not to feel immense gratitude for such a rugged and beautiful adventure.
This is particularly true when you reach the top of Mohare Danda at 3,313 meters (10,869 feet) and realize just how far you've come.
For an immersive look into what this adventurous trek is like, check out my video:
Tips: In terms of travel tips for this trek, I recommend looking for alternatives to popular travel adventures. While popular experiences and attractions are popular for a reason, seeking lesser-known activities often leads to more local and unique experiences.
Additionally, from a sustainable tourism standpoint it can help dispense tourism dollars to places that may need it and can help curb overtourism.
Also, bring medication for upset stomach and altitude sickness! I was vomitting on Day #1 and was grateful to have medication. Moreover, I had a throbbing headache when we reached the summit and was happy to have tiger balm with me.
2. Hiking in Georgia's Greater Caucasus Mountains
Love uplifting travel stories? Then this one is for you, because it shares how an adventure changed my outlook for the better.
Because here's the thing:
I've never thought of myself as an adventurous traveler. I'm definitely not one for hiking – usually, the only thing that can get me to embark on a trek is the fear of missing out.
On my first trip to the Republic of Georgia, every traveler I met spoke about a hike in the Greater Caucasus mountains that I absolutely couldn't miss.
The trek from Kazbegi town to Gergeti Trinity Church is a short one, but based on the church's location atop a mountain, I knew it was going to be a tough climb – especially after six weeks of traveling around and living off khachapuri, the country's famous "cheese pie".
I arrived in Kazbegi on a cold, foggy afternoon and reluctantly woke up early the next day with the idea to hike to the church that morning. Luckily, a chance encounter over the breakfast table at my guesthouse saved me.
I got chatting with a couple who had done the hike the previous day and had a crucial tip for me: Don't follow the main trail, but instead, take the path on the left side of the mountain.
As it turned out, the main route -– the trail everyone else was taking -– was impossibly steep, but the lesser-walked path was a gentle, ambling trail along a mountain stream.
Had I tried to take the main path, I never would have finished the walk; however, following this gentler route, I experienced something totally foreign: A hike I actually enjoyed! I felt so accomplished by the time I reached the church.
I've since moved to Georgia and have challenged myself to many other hikes in the Greater Caucasus. But if it weren't for that first introduction to trekking in Georgia, I don't think I would have had the courage to attempt any other trails.
"Adventure" means something different to everyone, but I think there's an adventurous traveler inside all of us. Often it takes one positive experience to prove to yourself what you're really made of.
Tip: When hiking in Georgia, always ask for advice from travelers on the ground. Trails and conditions change from year to year depending on the weather so it's very important to gather first-hand information.
– Emily from Wander-Lush
3. Hitchhiking in Kazakhstan
My adventure trip story takes place in Kazakhstan! On my trip to Central Asia in 2019, I spent a couple of days in Kazakhstan exploring offbeat places such as Charyn Canyon, Kaindy Lake, Kolsai Lake, and so on.
As Kazakhstan is a relatively under-developed country, there is no good public transportation system once you move out of Almaty City.
However, one great thing about Kazakhstan is that hitchhiking is quite common, meaning it's easy to get a lift to your destination.
During my 25-day stay in this country, there was a stretch of four-to-five days when I hitchhiked continuously and met some wonderful people.
I covered a stretch of over 1,000 kilometers (621 miles) hitchhiking and had the chance to meet different people on the way. From a group of Russian friends who helped me reach the highway to army personnel who helped me reach my desired destination, I met so many people with different stories and backgrounds on this trip.
Most of the people with whom I hitchhiked were friendly and excited to know about my Indian heritage since they loved India. And this is how I fell in love with hitchhiking and had my faith in humanity restored in a foreign country.
An amazing thing about Kazakhstan is that it is a hitchhiking-friendly country, so anyone can travel around by hitchhiking; however, do keep in mind that you will find more options during the summer than the winter season when the roads are covered with snow and most of the lakes are frozen in this region as well.
Tip: Start your day early as there are more vehicles available for hitchhiking during the morning than in the afternoon or night.
– Rachita from MeanderWander
4. Swimming with wild dolphins in Kaikoura, New Zealand
Many of my most adventurous travel stories come from my time living in New Zealand.
In November 2018, I decided to live life to the fullest and say yes to all of the adventures that came my way in the country.
This travel story is one of my favorite adventures: swimming with wild dolphins in Kaikoura.
I woke at 4am to a pitch-black hostel room, my eight roommates all still sound asleep at the early hour.
I snuck out on tiptoes to change, crammed a cheese roll in my mouth, and dragged the suitcase holding a year of my life to the Kaikoura dolphin-watching tour office.
With just a few hours of sleep in my system and more adrenaline than I had jumping out of a plane, I tugged on my insulated wetsuit in a blur.
The moment we dove off the water, I was shocked awake. No amount of coffee, tea, or sugar has ever given me such an intense wake-up. It turns out, the ocean is freezing at 5 am, before the sun has risen and in early-spring.
Don't be scared off by the temperature, though, because 5am is when the dolphins are most playful!
For five seconds, I struggled to breathe through the cold. Then, the wetsuit flooded with water and I was warm.
A moment later, I was face to face with a wild dusky dolphin, one of the smallest species of dolphin in the world! Swimming with it, the dolphin twirled at the surface of the water while it spun in spirals beneath me.
I hummed strange Dory-esque whale noises to draw the attention of more members of the pod, including a tiny baby dolphin no bigger than my calf. He seemed most interested in the strange bug-eyed thing that kept getting tangled in her own flippers.
The sun rose, warming my back as I continued to flounder amongst the most elegant animals in the ocean. It was the most beautiful sight, watching as the dark blue of the ocean turned a sunny turquoise, brightening our swimming companions for the first few hours of dawn.
The practice of swimming with wild dolphins is banned in the North Island, where the species of Hector's dolphins are in decline. But in Kaikoura, the practice is thriving and actually helping to restore the dolphin populations.
By supporting this adventurous experience, you're supporting dolphin conservation.
– Nina of Nina Out and About
5. Canyoneering near Zion National Park
One of my favorite adventure activities was canyoneering near Zion National Park in Utah, USA. The entire area around the national park has slot canyons, and these narrow canyons are often not much more than tubes carved by flash floods over the years.
Many of them descend in a series of "steps" with sheer, tubular drops between short walks in the narrow canyons. Canyoneering is the adventure of rappelling on a rope down these drops and hiking from one to another.
This was my first time canyoneering, so I hired a guide, who had all the equipment and gave me detailed instructions on what to do.
I'm not going to lie: the first was scary! Backing up to a sheer drop, putting your weight on a rope attached to an anchor, and then inching your feet over the edge requires a leap of faith.
Then you make an actual leap and step down off the level ground and swing your feet against the vertical cliff face. Before you know it, you're walking down a cliff!
The first drop was 30 feet and it seemed a very, very long way down when peering over the edge from above. By the end, I had traversed 12 drops in total, including one that was 200 feet deep! I soon overcame my fear and truly had one of the most fun days ever!
Tip: The best time to do this is in the fall when the summer heat has subsided but the winter snows haven't set in. There are several outfitters in Springdale — the gateway to Zion National Park — that offer guided canyoneering trips.
By the way, if you're interested in trekking, here are some of the best hiking trails in Utah (a number of which are in Zion!).
-James Ian from Parks Collecting
6. Hiking without a guide to Dzukou Valley of Nagaland, India
Looking for real life adventure stories in India? Then this one is for you!
At 8,000 feet above sea level, Dzukou Valley is located in the northeastern state of Nagaland in India.
Having dreamed of visiting the valley since 2012, it was finally fulfilled in 2019, when I along with three other friends from Kerala and Uttar Pradesh went backpacking.
We refrained from watching any videos or travel guides to make sure we embraced the journey in its purest form. When reaching Kohima — the capital of Nagaland — we ended up choosing the shorter and steeper Jakhama Trail for our Dzükou Valley Trek.
Beside a gushing river and the view of the highest of Jakhama Hills engulfed by the clouds, we marched ahead. Following the marked directions on the rocks, we ventured into a dense tropical evergreen forest. Splashing our face with the cold waters of a stream, we met a local who was descending the hill.
He confirmed that we were on the right trail and motivated us with a picturesque description of the valley. Tuning in to the sereness of the forest, we would lay on the boulders and sing. I bet among the 500 bird species found in Nagaland, a few of them did sing back to us.
The higher we hiked the steeper the trail became and once it turned 5pm, the hills turned darker.
Stepping on the narrow uneven precipitous trail with little left strength, we reached the top of Jakhama Hill to witness majestic reddish skies and the slumbering valley. We concluded the day dancing around the fire under the starry moonlit sky at the campsite.
The best thing about traveling without a guide or travel company was the fact that we could spend our time according to our will. We explored the valley for two consecutive days — walking into the unknown, dipping into the shivery waters of the Dzukou River, and sometimes only watching the valley for many hours from the top of a cave.
To have experienced the beauty of Dzukou Valley both under murky and sunny skies, and the romanticism of clouds with the hills of the valley at night was magical.
Tip: For flowers and views of the lush green valley against the clear blue skies, May to September is the best time to visit the Dzukou Valley. It snows from December to February, too.
– Joydeep from The Gypsy Chiring
7. Whale watching in New Zealand on a scenic flight
Who doesn't love reading short adventure stories? This one will make you want to fly to New Zealand!
Being an admirer of our ocean and the marine life in it, I have always found whales and other beings very fascinating. During the whale migratory season every year, I usually take the whale watching boats to go see them in the water.
I have seen them mostly either by boat or from land during my coastal walks; but when I visited Kaikoura in New Zealand, I was pleasantly amazed to learn about the whale watching scenic flight experience. The pictures and videos were exciting and very convincing.
Air Kaikoura runs this experience from a local airport at Kaikoura and the 20-minute flight costs NZD150 — and is completely worth it, as you follow migrating spem whales and see them from a bird's eye view.
The experience of seeing such a huge mammal in its natural habitat as if you were a fly on the wall is something that can only be felt.
During the flight journey, one can also see other marine animals such as rays and dolphins — and, in fact, I saw many dolphin pods during my ride. Undoubtedly, this has been one of the coolest things I have done in New Zealand.
Tip: Even though the experience can be done throughout the year, the best time is in the winter season between the months of June and August. You'll absolutely go home with some amazing adventure travel stories to share with friends after this experience! Whether you're traveling solo in NZ or with friends, definitely add this to your itinerary.
– Raksha from SoloPassport
8. Climbing Mayan Pyramids in Yucatan, Mexico
For a truly adventurous Mexico travel experience, head to the Yucatan Peninsula to climb some Mayan pyramids.
While there are ancient ruins all over Mexico, they are somewhat spread out; however, in the Yucatan, there are many not far from one another.
Located in the center of the Yucatan, the colorful, colonial city of Merida is a great home base to explore ruins. There are so many things to do in Merida including a visit to the Dzibilchaltun Mayan Ruins, the closest ruins to the city which are located in a Mexican national park.
Besides Dzibilchaltun (pronounced zee-bee-shall-tune), there's Chichen Itza — one of the Seven Wonders of the World and a UNESCO World Heritage Site. Though you can't climb any pyramids there, Chichen Itza is still a highlight for many.
A bit more off the beaten path, there's also Uxmal (pronounced yoush-mall), a UNESCO World Heritage Site similar in scale and importance to Chichen Itza, though you can climb the pyramids there.
Not far from Tulum, the Coba Ruins site is another great option. Located in the Yucatan jungle, Coba is a complete Mayan city where many rent a bike for the day to explore it all. The main pyramid, called Nohoch Mol or Ixmoja, is the tallest pyramid in the Yucatan that you can climb.
Another great Tulum day trip is to visit the nearby Ek-Balam Ruins. With elaborate stone carvings of giant masks throughout the site and pyramids you can climb, this is among the best off-the-beaten-path ruins sites in Mexico.
With about 200 public Mayan archeological sites throughout the Yucatan Peninsula, there are other great less-visited sites. These include Kohunlich Ruins near Bacalar Lagoon, Mayapan Ruins near Merida, Becan Ruins in Campeche, and the San Miguelito Ruins in Cancun.
Tip: Arrive at the ruins as early as you can! Many Mexico archeological sites have been cleared of trees and have no shaded areas, so it gets very hot. Arriving early means not climbing pyramids in the midday sun and also avoiding the crowds.
-Shelley from Travel to Merida
9. Horseback riding on a black sand beach in Vieques, Puerto Rico
Vieques, a tiny island off the east coast of Puerto Rico, is known for having some of the best beaches in the world; however, on the south shore of Vieques, a unique-looking beach with black sand exists.
There are only two ways to get to this secluded beach — hiking through the bushes following the muddy stream or horseback riding through the lush tropical forest down to Playa Negra (Black Sand Beach).
The Viequenses love their Paso Finos — a breed of horse prized for their gait. The moment you exit the airport, the horses are the first to greet you and you will see them roaming freely all over the island.
The gait of the Paso Fino is smooth, comfortable, and perfect for all riding levels, including kids. And horseback riding allows for adventure, fitness, fresh air, and sometimes stepping out of your comfort zone.
Moreover, it also allows you to travel off the beaten path and go to places inaccessible by car or foot.
So, what is adventure travel?
Well, I can say that riding through the lush tropical forest past sugar mill ruins down the trail to Playa Negra is only the beginning of an unforgettable adventure.
Once your horse steps off the path onto the beach, you'll take in the panoramic view of the crystal blue Caribbean ocean. The golden sand mixed with shiny black volcanic material with the backdrop of a rocky cliff is shocking and dramatic, and you will feel like you are at the end of the earth.
Riding the Paso Finos is mainly slow and steady but occasionally speeds up to a moderate speed called Paso Corto. But, if you are a more advanced rider, there is no better place in the world to experience cantering on horseback down the beach.
Tips: Here are a few pieces of advice for planning your Paso Fino experience on Playa Negra in Vieques.
Reserve through Esperanza Riding Company — the tours are perfect for inexperienced riders, kids, and experienced equestrians, too.
With temperatures averaging between 73 and 88 degrees Fahrenheit year-round, the perfect time to ride is anytime.
Wear closed-toed shoes. Long pants are great, too, but not necessary.
Plan on getting a little wet and maybe muddy.
Know that helmets are mandatory.
Use sunscreen and bug repellent.
Bring your camera; you won't want to miss the photo opportunity of a lifetime.
– Jenny from TravelingPartyof4
10. Completing the 9-day "O" trek in Torres del Paine
Once upon a time, a naive group of budget travelers thought it'd be cool to hike the famous "O" Trek in Torres del Paine in southern Chilean Patagonia. The trek takes nine days (give or take) depending on your experience.
We had no experience.
In fact, my wife had never even hiked, slept in a tent, or even been camping in her entire life. She had no idea what I had signed her up for.
As good budget travelers do, we cut costs wherever possible. Instead of renting backpacking gear as most people do, I thought my regular travel backpack would suffice.
Instead of paying extra for expensive lightweight backpacking meals, we bought cheap tuna, pasta, and other heavy canned goods.
And our biggest mistake, instead of calculating how many meals we needed to fuel four long-distance hikers for nine days (which, if you're wondering, is 4 people x 3 meals x 9 days = 108 meals), we just filled up our grocery cart and called it good.
Thanks to improper gear and heavy food, our backs were killing us on the first few days. Our genius solution?
Throw common sense to the wind and eat like kings to lighten the load!
This brilliant idea came back to bite us around Day 5 when the food "magically" disappeared. At our lowest point, our lunch — the meal meant to fuel an afternoon of heavy hiking — consisted of a handful of plain mashed potatoes and an apple…
…split between four people!
Fortunately, some of the camps on the last days of the trek sold food, so we survived. Still, it was a rough couple of days, and I swear I saw my wife eyeing my meaty thighs and licking her lips at one point.
Despite our struggles, it was an adventure of a lifetime, and I wouldn't trade our experience for the world.
So, while I love the saying, "Adventure starts where plans end," when it comes to the O trek (or any multi-day trek) some planning is probably a wise move.
Tips: For one, if you don't have a real backpacking backpack, rent one. Don't be cheap like I was — your body will thank you for it.
Second, don't just take what you think looks like a lot of food. Instead, calculate every meal. And again, don't be cheap like I was. Even if the dried backpacking meals are pricey, they are 100% worth it. Turns out, cans of tuna and beans aren't fun to lug around on your back for days at a time.
– Mitch Glass from Project Untethered
11. Hiking Mount Etna
One of our top-pick short story travel adventures takes place in Mount Etna, Italy.
Hiking Mount Etna has to be high on any bucket list when road tripping Sicily. Etna is the largest and most active of Italy's three live volcanoes and last erupted in February 2021!
But don't let that put you off! The volcanologists who monitor the site always know when Etna is planning to let the world know she's still got it!
This is not a hike for the faint-hearted — you don't need any special skills but you do need determination and a degree of fitness to get to the top at 3,350 meters (10,991 feet).
That being said, you don't need to climb all that way from sea-level — from the main car park at Rifugio Sapienza you'll take the cable car to a station half-way up the volcano. Once there, you'll hop on a specially designed 4×4 bus which takes you even higher.
The final leg that you have to hike will take a couple of hours and you'll gain about 400 meters (1,312 feet) in elevation. You'll spend a lot of time traversing over ash and old lava fields, with heat from deep in the earth radiating up around you.
The summit surrounding the main crater is like a moon-scape; you're above the clouds here and it's eerily quiet, other than the long, low rumbles of magma coming from the craters, of which there are five!
You may also feel really cold at the top — there is often some snow and ice year-round, so even though you've got the world's most efficient heated floor under you, the air can be freezing due to the altitude.
Standing on the edge of the crater looking down is pretty awe-inspiring. This opening into the earth is vast, full of sulphur gas swirling, heat rising, and magma spitting. As you look in, take a moment to appreciate just how insignificant you are compared to Mother Nature!
Coming down is easier but just as interesting, as you'll walk between two crater edges on a narrow path, take huge leaps through soft ash, and finally arrive back at your 4×4 bus ready to take you back down to civilization.
Tip: You must book a guided hike if you want to get to Mount Etna's summit. There are no signed routes or marked paths, and the best way up can change daily as the mountain moves.
Sulphurous gasses are also a danger, especially on windy days and Etna's guides are trained to help you stay safe as you head for the summit of one of Europe's top hikes.
-Phil and Izzy from The Gap Decaders
12. Backcountry camping in Zion National Park
Hiking and backcountry camping along the West Rim Trail in Zion National Park continues to stand out as one of the best outdoor adventures my husband and I have shared together.
The natural beauty, breathtaking views, and opportunity to feel completely alone in one of the United States' most popular national parks really solidified the entire experience for us.
Starting at the Grotto trailhead along the main road in Zion, our hike involved climbing 6.6 miles to the top of the western plateau of Zion Canyon and gaining 3,100 feet of elevation.
Our route passed through the notoriously difficult Walter's Wiggles and went far above Angel's Landing. It was a challenging, muscle-burning, and overall exhausting climb — especially with all of our camping gear, food, and water loaded up in our backpacks.
However, the higher we climbed the better the views became, and the more we felt that the effort was worth every step. By the time we reached the top, the West Rim Trail had completely exceeded all of our expectations.
The incredible views overlooking Zion's magnificent canyons, the unique desert rocks, landscapes, and wildlife –not to mention the magical feeling of being on top of the world while standing at the rim of the plateau — made us forget about all the sweat and exertion it took to get to the top.
In total, it took us six hours to reach our campsite and we arrived with just enough time to set up our tent, prepare some instant noodles for dinner, and watch the sunset from the rim of the plateau.
We spent the remainder of the night relaxing and watching the sky transition from brilliant orange to multiple shades of deep, dark blues and gazing at the stars in the clear sky. It was the perfect way to end the day.
Tips: The West Rim Trail can be hiked as a backpacking overnight or as an out-and-back day hike depending on your experience and fitness level.
For anyone looking to hike the West Rim Trail, we highly recommend stopping at the ranger stations for updates on trail conditions, weather, and advice before heading out on the trail.
If you're planning to camp overnight, you'll also need to stop at Zion's backcountry office to secure your backcountry permits in advance of your trip!
-Stephanie from Travanie Travels
13. Hiking the Binongan Trail in the Philippines' Abra Province
The Binongan Trail is a three-to-four day hike from Vira — the main town in Tineg — to the village of Poblacion in the Lacub municipality summiting two mountains along the way. The Binongan River is one of the main river arteries in Abra.
Leaving Vira behind we began hiking through the grasslands of the Apao Rolling Hills, following trails that have been used for centuries by the local villagers.
Our destination: the village of Apao, where we stopped for lunch before an exhilarating climb to the summit and campsite of Mt Pisusok at 1,124 meters (3,688 feet). Here, we had wonderful 360-degree views of Abra.
Rising early for sunrise and the traverse hike to Mt Bangseg, known locally as the Black Rock Mountain, we had our first sight of the meandering Binongan River below.
Upon reaching the river — which we had to wade across sometimes waist-deep — the cool water was so inviting that once we safely reached the other bank we swam and played around for a while before continuing on our way.
Our target for the day was the village of Lablabinag, a three-hour hike away, where we arrived just before dark.
Lablabi Nag is a very small village, more of a hamlet really, with just 11 houses. The village chief welcomed us and showed us an empty house where we would be staying for the night, while the women prepared our evening meal.
The next morning the village chief invited us to join their golden carp fishing party. January is the best time to be around for this as the carp make their way back downstream to spawn.
Every man had a role to play. There were "spotters" high up on the rocks whose job was to spot the golden carp and yell the location to the fishermen in the water. With their spear guns in hand, they quickly dove into the clear waters and most times came up triumphantly.
They were exceptional swimmers and it was fascinating watching their expertise.
For me, this really was the highlight of the trip and an insight into the lives of villagers in a remote area of the Philippines.
We were treated to a delicious golden carp lunch before sadly leaving the kind people of Lablabi Nag behind and hiking three hours along this gorgeous river to Lacub where our Jeepney was waiting.
To this day, this is one of my favorite adventure short stories to share.
Tip: The best time to hike this trail is during the cooler months from November to February. You will pass through several small villages along the way. Pack a few bags of sweets to share with the children and you will make instant friends!
The most important thing is to enjoy the hike, do it slowly, and appreciate the wonderful scenery and people along the way.
-Dave from Silver Backpacker
14. Camping in Australia's Outback
There is no bigger adventure than going on a camping trip in the Australian Outback.
Only the coastal areas of Australia are densely populated. The center is mostly a desert region that mainly consists of vast farmlands and bare regions.
The roads are mostly unsealed and in some areas, there is absolutely nothing for hundreds or even thousands of kilometers.
Crossing the Outback is not an easy task and taking the appropriate gear is extremely important.
In 2017 we drove from north to south in Australia driving across thousands of kilometers of desert land. Instead of a Four Wheel Drive truck, we were driving a 1994 Toyota camper van with a broken AC and a dodgy battery.
If you drove more than 50 kilomters-per-hour the side mirrors would flap in because the wind was too strong against the old screws of the van. Since there was no AC we had to drive with the windows down — but in the desert that means lots and lots of sand.
Every night we'd have to clean out the entire inside of the van and the sand got so bad that the lock of the back door would jam and would have to be disassembled so it could open again.
It took more than a week to cross the Outback and we saw more kangaroos, emus, dingos, and camels than you can imagine. It was a magical trip. The landscapes of the Australian Outback are absolutely fascinating and so different than anything most tourists experience.
The people living in these remote areas are very sociable and welcoming towards travelers. I made so many friends during this time who I will never forget.
Tip: A trip through the Australian Outback is no joke though and shouldn't be underestimated. Always make sure you have the right equipment and are carrying enough food and water to sustain yourself for at least a week in case you break down. It's a dangerous landscape so don't take any risks.
-Victoria from Guide your Travel
15. Hiking the Iceland Interior
The very name "Iceland" emanates adventure and beckons the explorer in all of us.
As soon as you leave Reykjavík you are in a boundless wonderland of rugged coasts, dramatic cliffs drenched in waterfalls, and a wilderness at once inviting and foreboding.
The reality is, Iceland has been subdued to a large extent to accommodate a growing number of visitors each year. And while even the tourist attractions are worth a visit, some of us want a little more adventure.
Fortunately, Iceland has that covered, too. While the outer edge of the island is conveniently connected by well-paved roads, Icelanders have left generous portions unpaved and untamed.
The result is the Highlands in Iceland's Interior. Cut off from the rest of the island by a foreboding river crossing, only the skilled guide or the foolhardy traveler would dare cross.
Either way, you'll be in great company if you make it.
Beware that your insurance won't cover your normal car rental in the river, so cross at your own risk. A much drier and more economical way across is to have a guide pick you up in a Land Rover.
Barreling down the two-track you seem to be heading further into the badlands. Surrounded now by towering volcanoes, the tracks disappear into a raging river.
Just when you think there is no way you are going in there, your driver locks into 4WD-Low Range and points the nose into the river.
As the water climbs higher, you begin to realize just how deep this torrent is. You can see it's over the bumper, then the tires. You look out the side door and the water is just cresting at the bottom of the window. Talk about an adventurous trip story!
At this moment you are depending on the little contact of your four wheels to keep your grip, a small snorkel to keep the engine running, and the hope that you got the right driver. Even though he's smiling, you can't help but feel uneasy.
Soon enough though he has adeptly maneuvered the truck through the current and you are now on the other side. Or rather, in the middle of two rivers.
But I will tell you, the second crossing is even more fun! Now you're all smiling, on your way to what was calling you in the first place: a backcountry adventure.
Soon you arrive at your destinati: a small compound with the conveniences of a hostel, the luxuries of glamping, or a campground you can settle into for a couple of days.
Days that you will spend hiking among some (hopefully) dormant volcanoes including Katla, Eldgjá, Vatnafjöll, Laki, and Eyjafjallajökull, which last erupted in 2010.
Among the volcanoes, you will find a labyrinth of trails. You are at the intersection of two main hiking arteries: the Fimmvörðuháls and the Landmannalaugar trails.
Both of these are long-distance trails and offer an alternative to driving in. Which is an adventure in its own right. But why would you want to miss that river crossing?
Tips: If you are inspired to try this yourself, go-between mid-September and late October. These months offer the best of all worlds: smaller crowds for more seclusion and longer nights for more chances of seeing the Northern Lights.
And the earlier sunset gives you an excuse to knock off early after an exhilarating but exhausting day exploring the Highlands of Iceland.
– Steve from Maps Over Coffee
16. Hiking the Tongariro Crossing in winter
The Tongariro Alpine Crossing is one of the best hikes in New Zealand. Located on the country's North Island in Tongariro National Park, this trail intersects an awe-inspiring landscape of mountain peaks, dazzling lakes, and active volcanoes.
It's no wonder that the Lord of the Rings film franchise chose this location for Mordor, and you can spot Mount Doom — or Mount Ngauruhoe as it's more formally known — rising up like a rocky gatekeeper.
In summer, the Tongariro Crossing is a popular trail for hiking enthusiasts, but in winter, it's a different ball game. The highest points of the trail are covered in a blanket of snow. It's an otherworldly scene that makes you think you're on the surface of the moon.
Winter also makes the trail more intrepid. The weather is unpredictable and without the right equipment or knowledge, it can get dangerous.
I was coming to the end of my New Zealand trip and decided to do the Tongariro Crossing as a last hurrah. But there was a problem. It was winter and I wasn't an experienced hiker.
I arrived at the nearby town of Taupo and told my hostel of my intentions. They said they could set me up with a specialist group tour guide that would give me the equipment I needed and take me across the trail. I just needed to wait for good weather to make sure it was safe.
Luckily, I had some flexibility.
A few days later, it was time. I was picked up and kitted out. We began our ascent through the park, passing lava flows and wheezing up the steep Devil's Staircase until we reached snow-topped craters.
We learned how to catch ourselves with ice axes — fun, and necessary in case you slipped off the edge — and hoicked ourselves up wind-blasted ridges with crampons strapped to our feet until at last, we made it to the top. We stopped for lunch before following the trail to the end where refreshments were waiting.
Hiking the Tongariro Crossing in winter wasn't easy, but it was certainly an experience I will never forget. The scenery alone was jaw-dropping, to say the least. It was just you and the elements up there.
Tip: To do this hike in winter, I recommend giving yourself some flexibility as you might have to wait for the weather to be safe enough. Always go with a reputable tour guide too.
– Francesca from Little Lost Travel
17. Exploring the backcountry of Algonquin Provincial Park
After having graduated from high school, I wanted to spend a week exploring the backcountry of Algonquin Provincial Park. This region of Ontario in Canada is famous for its tranquil lakes, stunning forests, and diverse wildlife.
I had decided to go on this trip by myself because I wanted to spend some time alone to reconnect with nature.
So, I got out my 60L Osprey backpack and filled it to the top with my tent, my sleeping bag, camping stove, hiking shoes, and lots of food. The plan was to hike the 70-kilometer (44-mile) Western Upland Backpacking Loop in seven days, which is pretty manageable.
I wanted to get more distance at the beginning when my legs were still fresh. On the first day, I hiked for 22 kilometers (14 miles) and everything went well.
Although I was optimistic, I was also a bit skeptical because something always goes wrong on trips like these — plus I was hiking alone. Fortunately, that wasn't the case and I had a total blast.
The sky was clear and the sun was out that entire week. One thing I always like to do is camp near a lake so I can swim in the afternoons — which is why I also packed a pool noodle!
Actually, I hiked through the loop so quickly that the last few days I barely had any distance left. This meant I got to relax with a book by myself while immersed in nature.
There was a lot of doubt from my parents as to whether or not I could backpack by myself, but I think I proved to them that I could do it. It was an unforgettable experience and I will definitely return to Algonquin for more.
Tip: Having said that, if I were to redo the same trip again, I would definitely go in the fall. When I did my hike in early June, the bugs were quite annoying in some places. I have seen photos of the gorgeous Algonquin fall foliage before so I can only imagine what they'd look like in person.

-John from Your Destination is Everywhere
Adventure Tourism Travel Insurance
When embarking on an adventure, make sure to get travel insurance.
One of the best travel medical insurance for travelers is SafetyWing as they've got a large network and offer both short-term and long-term coverage — including coverage if you're traveling for months as well as limited coverage in your home country).
Additionally, SafetyWing is budget-friendly and offers $250,000 worth of coverage with just one low overall deductible of $250.
Click here to price out travel insurance for your trip in just a few clicks.
25 Crazy Travel Stories You Need To Read To Believe
23 Inspiring Travel Stories Sharing The Kindness Of Strangers
16 Short Funny Travel Stories That Will Make You Laugh Out Loud
38 Inspiring Travel Love Stories From The Road
21 Travel Horror Stories Sharing Scary Travel Experiences
8 Crazy NYC Subway Stories That Will Make You Hail A Cab
A Host's Perspective: My Worst Airbnb Horror Stories
11 Epic Travel Fail Stories From The Road
18 Scary Travel Stories From Haunted Hotels To Creepy Cabins
What true short adventure travel stories would you add to this list?
Enjoyed this list of travel adventure stories in English? Pin it for later!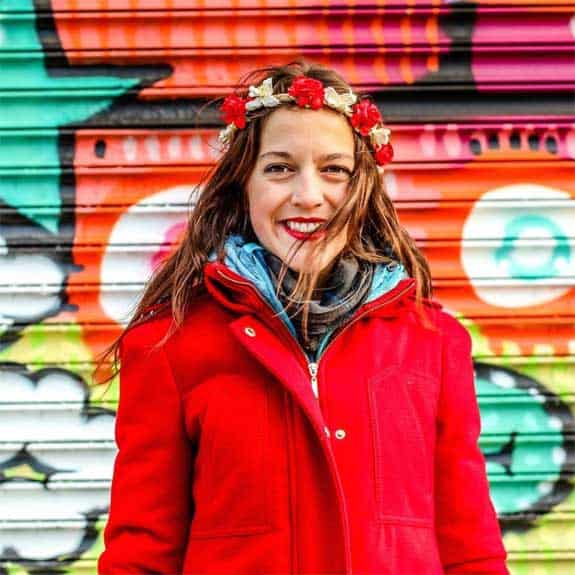 Hi, I'm Jessie on a journey!
I'm a conscious solo traveler on a mission to take you beyond the guidebook to inspire you to live your best life through travel. Come join me!
Want to live your best life through travel?
Subscribe for FREE access to my library of fun blogging worksheets and learn how to get paid to travel more!