Hiking The Mt Van Hoevenberg Trail In The Adirondacks Of New York
"Easy and moderate" was how the internet described the Mt Van Hoevenberg trail.
But after spending the previous day hiking Mt Marcy — the tallest peak in New York at 5,344 feet — the trek certainly felt anything but easy.
Still, the main goal of our Lake Placid trip was to do as much hiking in the Adirondacks as possible.
And so, we pushed on, determined to get to the top.
But I'm getting ahead of myself.
Let me start from the beginning, and share exactly what makes Mount Van Ho an incredible Adirondacks hike — including advice on how to do it for yourself.
Free Hiking Personality Quiz
Before we dive into this guide to hiking Mt Van Hoevenberg, I want to invite you to take my free hiking personality quiz.
This short and fun quiz will help you discover what type of hiker you are, with results sharing suggested hikes to match.
On that note, let's go hiking in the Adirondacks of NY!
Mt Van Hoevenberg Trail Map
For an interactive Mount Van Hoevenberg trail map, click here.
It will pull up a Google Map that starts at the trailhead, and also shows the Mount Van Hoevenberg Recreation Area.
You can plug in "Mount Van Hoevenberg" to have specific trail directions pop up, like this:
The Mount Van Hoevenberg trail is well-marked, and you likely won't really need a map.
Note that the mountain is also popular for cross country skiing and cross country mountain biking.
You can find more information and a cross-country ski map for Mt Van Ho here.
Mount Van Ho Trailhead
You have two options when it comes to hiking Mount Van Ho, including an East Trail and a West Trail.
We did the West Trail and started the hike at the South Meadows Camping Area, located within Adirondack High Peaks Wilderness Area.
It's free to park, too!
Alternatively, you can do the East Trail, which begins at the Olympic Sports Complex in Lake Placid, New York.
Mt Van Hoevenberg Trail FAQ
Here are some answers to frequently asked questions about this epic experience in the Adirondacks in New York:
Q: How long is the Mt Van Hoevenberg trail?
The Mount Van Hoevenberg Trail is 2.2 miles one way, or 4.4 miles round-trip.
Q: What is the elevation of Mount Van Hoevenberg?
Mt Van Hoevenberg has an elevation of 2,860 feet.
Q: Is hiking Mt Van Hoevenberg difficult?
The ascent of the Mt Van Hoevenberg hike is 740 feet and is steep in certain sections, though if you're in relatively good shape you shouldn't have any issues.
Q: Can I hike Mount Marcy from the Mount Van Hoevenberg trail?
Yes, you can summit Mount Marcy via the Mt Van Hoevenberg trail! It's about 14.1 miles in total and begins at the Adirondack Loj at Heart Lake.
Q: Where does the name "Mt Van Hoevenberg" come from?
The mountain is named after Henry Van Hoevenberg, an Adirondack pioneer and telegraphic inventor.
Mt Van Hoevenberg Video
Love traveling through video?
Then check out my short Mt Van Hoevenberg hiking trail video above!
It's the best way to truly come along with me on this incredible trek that is, in my opinion, one of the best hikes in New York!
The Mount Van Hoevenberg Hike
The 4.4-mile round-trip trail starts off completely flat, a welcome experience after our challenging Adirondack hike the previous day.
Andy and I walk through thick forest, our skin shaded by the curtain of tall and slender pine trees enveloping us.
For the first hour or so there isn't much of a change.
We spot some interesting mushrooms and fallen trees covered in bright green moss, but for the most part, it's just dense forest immersing us in pure woodland.
Finally, the wide path becomes narrow and overgrown.
We see a lookout point to the side of us, and when we veer onto it we are rewarded with the sight of a beautiful beaver pond.
After taking some photos, we head through the thick brush, stopping to pick wild raspberries before continuing on.
I'm happy once we're out of the thick — I hate wondering what is rubbing against me and if I might get poison ivy — though now we reach our next challenge:
Hiking uphill.
Up and up we go, over large rocks and logs, across small ponds we must cross by stepping on stones, and past birch trees shedding their bark. You'll definitely want to know what to wear to go hiking for this one, as it's certainly not an easy walk in the park!
It's humid on the trail and flies swarm near my ears, but I ignore them as best as I can as the trail changes between gentle uphill curves to unapologetic steep climbs over rough terrain that leave me truly breathless.
But on and on we go, knowing the reward is so close yet so far.
Finally, after what feels like forever, particularly to my screaming calves, the route leads us out of the thick forest and we reach the summit.
And, wow, is it worth the pain:
Sliding off our hiking backpacks and sitting on the ground, we gaze out from our perch at 2,860 feet.
Unpacking our lunches, we pair our sandwiches with one of the most incredible views I've ever seen.
If there is one thing we've learned between yesterday's adventure hiking Mount Marcy and today's journey up Mount Van Ho, it's that the Adirondacks certainly doesn't disappoint when it comes to views.
If you find yourself in this beautiful region of New York, I highly recommend adding the Mount Van Hoevenberg trail to your itinerary!
Post-Hike Dinner In Lake Placid
After working up an appetite hiking in the Adirondacks, Andy and I head to Main Street in Lake Placid for a delicious dinner at Ere's Pizza.
Our Italian food and generously-poured glasses of wine are enhanced by a gorgeous view of Mirror Lake.
It's the perfect way to end an adventurous day in the Adirondacks.
Do The Mt Van Hoevenberg Hike To Get Into The Lake Placid 9er Club
Becoming a Lake Placid 9er entails hiking nine of the Adirondack's lower peaks, which in total includes 10,000 feet of elevation and over 30 miles of trail.
The nine peaks include:
Mt. Van Hoevenberg (2,940 feet; 4.4 miles round-trip)
Cobble Hill (2,332 feet; 2.2 miles round-trip)
Mount Jo (2,876 feet; 2.6 miles round-trip)
Baxter Mountain (2,440 feet; 2.4 miles round-trip)
Big Crow Mountain (2,815 feet; 1.4 miles round-trip)
Bear Den Mountain (2,650 feet; 4.5 miles round-trip)
Pitchoff Mountain (3,500 feet; 5.2 miles round-trip)
Catamount Mountain (3,169 feet; 3.6 miles round-trip)
Hurricane Mountain (3,678 feet; 6.8 miles round-trip)
Renting A Car In The Adirondacks
The Adirondacks Region is the perfect destination for the ultimate solo road trip or adventurous vacation by car!
Want to save money on your car rental? Use Discover Cars to quickly compare your car rental options.
Their comparison tool does the homework for you, so there's no need to have 10+ tabs open while trying to figure out which company is the most affordable.
Actually, you can save up to 70% using their tool!

Hotels In Lake Placid
Looking for accommodation in Lake Placid?
Click here for a full list of Lake Placid hotels!
Prefer self-contained stays?
Click here to check out unique local rentals!
You can also use this map to search for local stays:
Travel Insurance For Your Adirondacks Trip
While you hope everything runs smoothly, sometimes travel just doesn't go according to plan.
This is why I recommend always purchasing travel insurance. The scary truth is it only takes one bad accident to lose everything — or be thankful you were covered.
Personally, I use SafetyWing, as they've got a large network, offer both short-term and long-term coverage (including limited coverage in your home country), are budget-friendly, and offer $250,000 worth of coverage with just one low overall deductible of $250.
Click here to price out travel insurance for your trip in just a few clicks.
Have you ever done the Mt Van Hoevenberg trail?
Enjoyed this post on hiking Mt Van Hoevenberg in the Adirondacks? Pin it for later!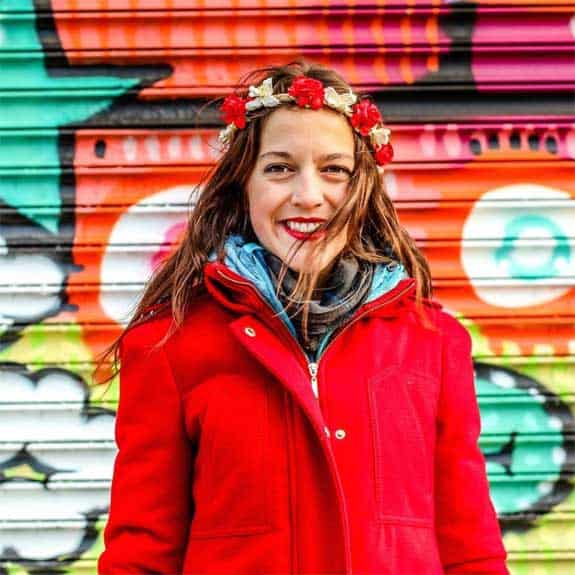 Hi, I'm Jessie on a journey!
I'm a conscious solo traveler on a mission to take you beyond the guidebook to inspire you to live your best life through travel. Come join me!
Want to live your best life through travel?
Subscribe for FREE access to my library of fun blogging worksheets and learn how to get paid to travel more!