Hiking In Antigua: Take In Breathtaking Views On This Epic Trail
By Jessie Festa. This Antigua hiking guide contains affiliate links to trusted partners!
Interested in hiking in Antigua?
Then you're in the right place!
The Caribbean island of Antigua is a great place to go if you're looking to unwind with a tropical fruit-laced cocktail, swim in calm blue Caribbean sea and forget life's problems.
And while I did a lot of that while there — also check out the full travelogue about my travels to Antigua — I also craved some active adventure.
I'll admit Antigua made "doing nothing" easier for me than usual, but in between the spa treatments, garden strolls and beach chillin' I needed to get my legs moving, preferably uphill.
Which is how I came to do one of the most scenic hikes I've ever experienced, the 5.4-mile "Pillars of Hercules" loop.
In my opinion, it's one of the best hikes in the Caribbean — and even one of the best day hikes in the world — thanks to its gorgeous scenery.
The challenging trek was filled with gorgeous aerial views, a mix of Atlantic and Caribbean Sea paths and even history; while traversing dry jungle and tall cacti laced grasses we also passed British gravestones dating back to the 18th century, ancient cistern ruins and a guard house that's now a tourist attraction (with bar) dating back to 1791.
But let's not get ahead of ourselves.
Read on for full details — with photos — on the experience so you can do it, too. In this Antigua travel guide, I'll also offer full information on guides, pricing, what to pack and more.
Pro tip: Before going hiking, make sure to download the AllTrails app to have trail guides, maps, photos, and reviews right at your finger tips. You can also sign up for a free trial of AllTrails+ to download offline maps, get alerts for wrong turns, find trails by distance from you, and more!
Getting To The Antigua Hike Trailhead
You'll head to Galleon Beach.
You'll see a sign that says "Galleon Beach Club Private Property"; pass this sign and continue on the main road.
A bit farther there are an array of trailheads with small parking areas to choose from.
The "Jones Trail" (white trail markers) trailhead where you begin your journey to the Pillars of Hercules is marked with a sign. You can park right in front of it.
Recommended Antigua Hiking Guide
My awesome guide was a local named Rodney Baltimore, who owns the company Adventurous Hikes.
You can email him at [email protected] if you want to do this hike or another. For instance, you can also do an Antigua rainforest hike or an Antigua mountain trail if you wish.
My Hiking In Antigua Experience
The trek begins with Rodney and I being enveloped in fragrant tamarind trees before beginning our ascent up.
I'm definitely happy to have sturdy shoes on as we maneuver over boulders and rough terrain, sometimes needing to use both hands to safely move forward.
It's also shady in the beginning half of the hike as we're enveloped in dry jungle, which helps with heat and sunburn.
Note:
Antigua is one of the driest Caribbean islands, so you won't have to worry much about humidity.
In about 20-30 minutes we come to a fork in the trail.
You can honestly take any of the paths you pass as they'll all lead up to your midway destination of Shirley Heights; however, Rodney takes us toward Whitestone (to the right).
At the next point where there are signs pointing in different directions we opt for "Graves & Cistern." Not surprisingly, we continue up and quickly come to an enormous gravestone dating back to the 1700s — right in the woods.
Many of the headstones we see are so weathered it's impossible to make out their inscriptions.
It's a sad and strange view into the past.
Finally, we reach our first major viewpoint:
Shirley Heights, a restored military lookout and gun battery offering vistas of the English and Falmouth Harbours from 490 feet!
It's stunning, and I learn from Rodney that locals drive up here on Sundays for a weekly barbecue party.
From 4pm you can experience steel drum bands, delicious smoked meats and other live entertainment (with a view!).
From there we exit the white marked "Jones Trail" and switch to "Carpenter's Trail" for amazing views of the Atlantic and otherworldly rocky outcroppings.
The entire time we're walking along cliffside before descending toward the ocean, zigzagging through yellow cacti-dotted grass.
Finally, after bellying over some boulders and wading through ankle-deep water, we reach the secluded spot where most people will never find the Pillars of Hercules.
These limestone rock pillars are naturally carved into the cliffside with Atlantic waves crashing into them for an energetic scene.
As you can see below, one pillar recently broke off, though luckily nobody was hurt.
Because of this, though, you're not supposed to walk past them.
If you bring your snorkel gear, you'll be also able to see gorgeous coral reefs and tropical fish like stingrays, trumpet fish, and blue tangs.
From the pillars we turn back, meaning more ocean wading and boulder bellying.
I honestly can't say I mind though, as from Shirley Heights on there's barely a moment where my jaw isn't hanging open in delighted shock at the beauty surrounding me.
Finally, we reach what must be one of Antigua's most beautiful beaches, a small plot of shell-lined coast meeting the tranquil clear English Harbour.
We walk along the beach in silence, taking in a Bob Ross-esque vista bordered by a bright blue sky and bold white clouds.
Some people come to Antigua and never leave their hotels; and while serene properties make that easy, I highly recommend you complement your stay with some local adventures that take you across this gorgeous island.
There's also something about working hard for your reward that makes it so much sweeter.
This hike helped me truly feel like I deserved my afternoon Mojito, too!
What To Bring When Hiking In Antigua
To get to the Pillars of Hercules you'll likely get your sneakers and socks soaked if it's high tide (I did!). Either deal with it or bring water shoes for this part. You won't want to walk this barefoot as you might get cut.
The trail gets hot and you'll have opportunities to swim! Bring a bathing suit, snorkel gear and an underwater camera/GoPro.
Fellow glasses-wearers: wear your contacts! Even though I hiked in Antigua's "winter" (it's still hot) my glasses were slipping off my face from sweat and sunscreen the entire time.
There are a lot of prickly plants on the trail, so think about wearing lightweight pants and long sleeves.
A backpack is essential. Luckily, there are some great affordable hiking backpacks for under $100!
Know what to wear when you go hiking, like moisture-wicking clothing!
Guide or No Guide?
Personally I loved this trail in particular and would have been completely lost without Rodney.
It's marked, but there were many times when the trails were confusing or we were in wide open spaces and it seemed Rodney was choosing the adventure as we went along.
Not only that, but there are many steep parts and areas where you'll need to climb over giant boulders or navigate rough terrain. For the best — and safest — experience I recommend a guide.
Furthermore, if you're like me and love solo travel in the Caribbean, it's a safe move to hire a guide. I appreciated having one when traveling solo in Antigua.
Antigua Trail Highlights
The aerial water and coastline views. Breathtaking!
Walking along the sandy shell-filled beaches hugging English Harbour and feeling total Caribbean calm
The Pillars of Hercules are very impressive!
Spending the day with a local. Rodney was great!
Fitness Level:
Intermediate-Advanced.
It took me two hours total as a loop. Anyone with decent fitness can complete the trail, but just be ready for some technical sections, some steep ascents, and descents (which can be slippery), and climbing over rocks.
Hike Distance:
5.4 miles total
Choosing A Hiking Trail:
This isn't your only option for trails; but out of the various trails in the Galleon Beach network of trails this provides the most diversity of landscapes and views, according to Rodney.
Other Antigua Adventure Tours:
You can also read this guide to adventures in Antigua, which shares an epic suggestion if you want to do an Antigua rainforest hike.
Best Places To Stay In Antigua
Looking for hotels in Antigua & Barbuda?
Click here for a list of local hotels!
Prefer self-contained stays?
Click here to check out unique local rentals!
You can also use this map to search for local stays:
Antigua Travel Insurance
While you hope everything runs smoothly, sometimes travel just doesn't go according to plan.
This is why I recommend always purchasing travel insurance. The scary truth is it only takes one bad accident to lose everything — or be thankful you were covered.
Personally, I use SafetyWing, as they've got a large network, offer both short-term and long-term coverage (including limited coverage in your home country), are budget-friendly, and offer $250,000 worth of coverage with just one low overall deductible of $250.
Click here to price out travel insurance for your trip in just a few clicks.
Things To Do In Antigua [Trip Video]
Discover this beautiful and fun-filled Caribbean destination through video:
Love Offbeat Travel?
Make sure to subscribe to my email list for access to my monthly #BeyondTheGuidebook Newsletter, helping you discover unique and meaningful travel experiences around the world.
Have you gone hiking in Antigua? Please share your experiences in the comments below!
Enjoyed this post on hiking in Antigua? Pin it for later!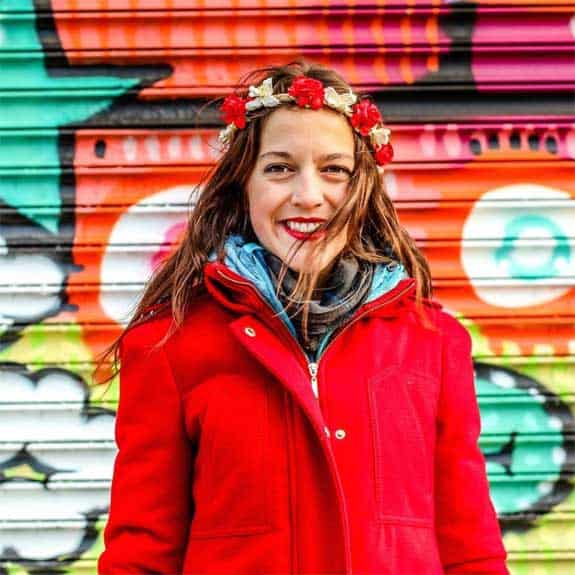 Hi, I'm Jessie on a journey!
I'm a conscious solo traveler on a mission to take you beyond the guidebook to inspire you to live your best life through travel. Come join me!
Want to live your best life through travel?
Subscribe for FREE access to my library of fun blogging worksheets and learn how to get paid to travel more!