Bus-Free Through India: Cycling "The Scotland Of Asia" To An Organic Farm
"Today you have the option of cycling 102 kilometers from here [Periyar] to Kannadipuzha," Rattan, my Kalypso Adventures tour guide informed me.
Did I look like Lance Armstrong?
Still, I loved that he had faith in my fitness to think I could possibly manage such a stretch.
Maybe if it was on level ground, but knowing Kerala and its steep mountain and gravel town roads, I knew I could not. I was willing to give it a shot, however, as I wanted to really feel the landscape.
Plus, my goal was to spend as little time on a bus as possible and instead spend my time hiking, kayaking and cycling through India.
The Scotland Of Asia
The main destination for the trip, one of the best cycling routes in the world, was Dewalokam, a serene and spice-laden farm located in the lower ranges of the Western Ghats. It's known to be beautiful and a top destination for solo travel in India.
After cycling out of Periyar, with its myriad spice shops, Aryuvedic centers and traditional theaters, the scenery began to transform.
The most drastic change occurred when we hit Vagamon — known as the "Scotland of Asia" — a cool climate hill station full of meadowlands.
From here, the route became a winding mountain road that immersed me in the kind of scenic beauty that makes you realize just how small you are compared to Mother Earth.
This is truly an epic India travel experience!
Vast plains of golden grass were sprinkled with lakes, tea plantations, and villages, while ancient mountains crisscrossed over the land and showcased rocky peaks rising up like pillars.
The waviness of the scene reminded me of a just-frosted cake (if the icing were green, that is). Overall, the route contained wild natural beauty.
And extremely steep uphill climbs and downhill holy-sh*t descents.
After one of each, I am fried. Luckily, Peter, our driver, was there with the car — and snacks! — to help. I wasn't done for the day, just for a breather.
"Take me to where the road levels out, please," I asked Peter, hopping in the car and tossing my helmet on the seat next to me.
Little did I know, the road never evened out. While there may have been five — sometimes six-minute stretches of even pavement — I surmised this route could only be cycled completely by triathletes and Olympians.
Starting Over
Still, it was fun to try. Peter drove for about an hour and half until he came to Mutam, a small town littered with tea shops, bakeries and fruit stands.
"You only have 25 kilometers to go," he said, hauling my bike off the back of the minivan.
I was excited. "Great! Is it flat?"
He laughed. "Sure."
Lies.
While I will admit it was more even than what was at the beginning of the journey, it was by no means flat.
That being said, I was able to distract myself from my physical pain with people-watching in the towns and the scents of the tapioca, pineapples and spices that lined the roads.
Suddenly, a delicious slideshow of egg curry, malai kofta and tandoori chicken floated through my mind. Maybe it was best I cycled more uphill, at least for my gut's sake.
An Awkward Encounter
Suddenly, a man on a motorcycle came up behind me. "Excuse me miss! Excuse me! Can you just give me one second?"
I glanced at him. He was dressed in a mundu (white sarong) and big black sunglasses. Back home, I have things like this to me happen all the time, and they usually end with the guy shouting some disgusting sexual come-on at me.
"No!" I spat, cycling faster.
"Please, please! Just one moment. I have a question!"
I'm sure you do.
Suddenly Rattan said something to him in Malayalam, and we pulled over to the side of the road to chat with the man.
Apparently, he wanted to know more about the bikes because he was opening a bicycle shop.
I'll admit I felt like an idiot, especially when, after discussing the cycles with Rattan, he turned to me and said, "It was a pleasure to meet you."
I'm sure it wasn't, but I appreciated the politeness.
The "Last" Incline
The hills seemed to be coming in quicker, longer spurts, although that could have been the sun and my tired legs making me delusional.
After one particularly challenging ascent, Rattan turned to me and said, "That was the last one. Then we just have four more small ones and maybe three more big ones."
I was confused. "So…it wasn't the last one?"
He laughed. I guess that was my answer.
Success!
As had been the routine for the last few days of long-distance cycling from city to city, Peter frequently stopped the minivan to pull us over and "refresh us" with locally-grown oranges and bananas.
With my sugar up and some water — and the thought of fragrant spice gardens and tranquil river rafting at Dewalokam on my mind — I felt ready to tackle the journey.
And I did. Not only that, but I enjoyed myself.
I loved smelling the sweet air as we passed banana and pineapple plantations.
I loved waving at excited children walking to school in their uniforms.
I loved seeing how crazy people drove without getting a scratch. Most of all, I loved not just seeing, but feeling India.
When we finally reached Dewalokam I felt hot, sweaty — and accomplished.
"Do you realize you traveled a longer distance than two days ago but in a shorter amount of time?" said Peter, as I chugged from my water bottle.
That felt good.
And as I sat down to a lavish lunch of farm-fresh Keralan dishes — clear soup, thoran made with dry curry and coconut; Kerala bread; fish moillee spiced with ginger and chilie; and a fresh fruit salad enhanced with cardamom — I didn't feel guilty having seconds.
Thanks to my challenging bike ride, I could eat up as much culture as I wanted.
Have you ever cycled the "Scotland of Asia" in India?
Stay tuned for more Bus-Free Through India, with new articles in this 8-part series coming out every Tuesday!
This post is based on a semi-hosted press trip I took with Kalypso Adventures, experiencing their Multi Activity Holiday tour. It's part of a series called Bus-Free Through India, as the tour focuses on showcasing the real India through cultural, sustainable and adventurous offerings, as well as traveling from place to place by cycling, trekking and kayaking. Stay tuned for this next chapter in my series, Bus-Free Through India.
Bonus Kerala, India Travel Guides
10 Reasons Why Kerala Should Be Your Next Trip
An Organic Farmstay Experience In Kerala, India
India Travel: Houseboating Through Kerala's Backwaters
Cycling India's Cardamom Trail In Kerala
Ascending High Peaks & Hiking Through The World's Highest Organic Tea Garden In Kerala, India
Why Kerala's Silent Valley Is One Of The World's Best National Parks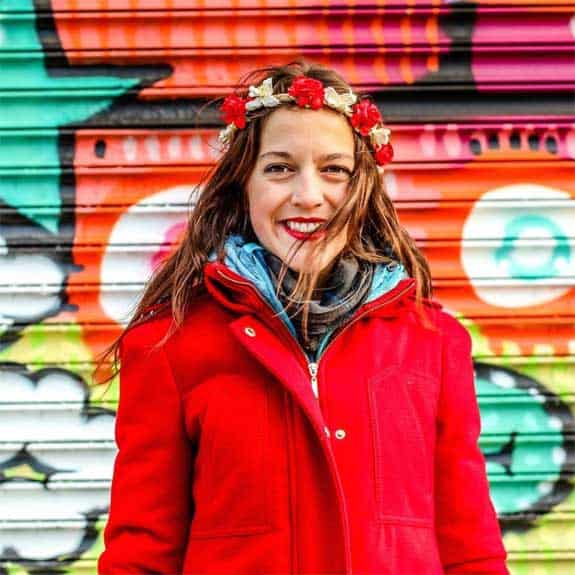 Hi, I'm Jessie on a journey!
I'm a conscious solo traveler on a mission to take you beyond the guidebook to inspire you to live your best life through travel. Come join me!
Want to live your best life through travel?
Subscribe for FREE access to my library of fun blogging worksheets and learn how to get paid to travel more!