5 Active Ways To Explore Mexico's Yucatán Peninsula

*This post was brought to you by a Jessie on a Journey sponsor
If you pop over to Lonely Planet to research the Yucatan Peninsula, the first phrase that comes up amid a picture of the bright blue waves lapping the Mexican shore, is "time relaxing on a beach."
For anyone that finds it hard to sit still for more than five minutes, this "relaxing" is going to be a real challenge; though don't let this description fool you.
The truth is, the Mexican coast is ripe with things to do for adventure addicts, sports fans, and anyone generally keen on filling their days with stories to tell their friends back home — including those wanting to travel solo in Mexico!
A few experiences not to miss include:
1. Explore The Cenotes
Strong swimmers can take to the sea and pools for exercise; but as long as you can doggy paddle then a dip in a cenote is a refreshing experience that can easily be arranged in this state of Mexico.
Choose from a limestone formation filled with stalactites called X'Kekén, or a cavern pool lined with álamo roots called Samulá, just to name a few. Both of these cenotes can be reached by bike from the town of Valladolid, beginning in the colonial town and diverting off the main roads onto a cycle path.
This is one of the top cultural activities in Mexico in the Yucatan Peninsula!
Note that this activity is most enjoyable during the dry season, which runs from November through the beginning of April and is generally considered the best time to visit the Yucatan.
2. Have An Aquatic Adventure
Water sports are abundant in any coastal zone, and Yucatan is no exception. Try your hand at kitesurfing, jet skiing, or snorkeling, depending on your budget and comfort in open water.
If you really want a thrill, try kitesurfing in Progreso, a port city known for its strong winds. If you're a beginner, the shallow waters are perfect, allowing you to walk out about 330 feet until the water is above your chest. Visit between February and June for the best wind.
Tip: After kitesurfing, take a day trip about 90 minutes by car to the fishermen town Celestun to see the famous pink flamingos!
3. Go Back In Time
The pyramids in Chichén Itza and Uxmal are world famous for demonstrating the skill with which Mayans managed architecture before advanced tools were around. Visiting these sites is one of the top things to in Cancun and the rest of Yucatan.
The 25.5-mile Puuc Route − "Puuc" meaning "small hill" — is highly recommended if you want to make a full day of visiting ruins amid forests.
If you start in Loltún, you can take a guided tour of ancient Mayan caves dating back to almost 10,000 BC before continuing the route. The Loltun Caves are otherworldly, full of stalagmites and stalactites as well as petroglyphs telling the story of those who dwelled there before.
Otherwise the first stop is Labná, a city of approximately 2,000 people at its height. Labná — which means "abandoned" — is home to a much-photographed stone arch, noted for being one of the most detailed ever discovered from Mayan times.
Along the Puuc Route you'll see some remains left mid-construction, while other ruins have been fully restored so you can appreciate them as the Mayas would have. The five main sites of the route are Labná, Xlapak, Sayil, Kabah and Uxmal. Uxmal is the finale of the trip; the largest of the sites with numerous pyramids, palaces and plazas.
Another town, Tulum, is less advanced in design; however, its location on a cliff edge means it's still extremely photogenic. Moreover, Tulum solo travel is a great experience for those wanting to visit Mexico on their own.
Here is more information for those wanting to explore the Puuc Route in depth.
4. Stroll Around Town
Don't miss wandering the streets of Yucatan's capital, Merida. Note, however, that it's best to start early before it gets too hot.
When the sun gets stronger, walk into the center to explore Casa Museo Montes Molina, a beautiful museum that was once the house of the Montes Molina family. The museum is great value for money and you can get an English- or Spanish-speaking guide for little more than $5. Much of the furniture is over 120 years old and the chandeliers, chime clocks, porcelain and alabaster sculptures make this the only house you can see in its original state in Merida from Yucatan's "golden days."
5. An Active Stay
If you're looking for a boat hole near these attractions and historic areas, Finest Playa Mujeres is a luxury resort that, since it's all-inclusive, will let you concentrate on nothing more than ticking off your list of activities.
When you're done day-tripping, you'll enjoy the fact the property manages several sports directly from the resort. For example, to squeeze a workout in and start the day productively, you can visit the gym onsite or join a yoga class — there are even classes for kids — in the early morning.
There are few places in the world where you can swim or pedal past colonial cities toward nature reserves, stop off at ancient Mayan ruins and finish the day with a cocktail on a white beach. In the Yucatan Peninsula you can visit these sites in between learning new sports, and stretch your legs on a rest-day walking around Mayan ruins dating to before the discovery of the "New World."
Ultimately, there's no reason why your trip shouldn't be everything you hoped for, and include discoveries, new hobbies, and exploring to your heart's content.
It's impossible not to return home with dozens of stories to tell, and raving about the beautiful sites you visited.
Wondering if Mexico is safe to visit? Read this post.
Bonus Resources For Planning A Trip To Mexico:
3, 4 & 7 Day Cancun Itinerary (The Best Things To Do In Cancun!)
14 Travel Tips For Puerto Vallarta For A Fun & Safe Trip (In-Depth Guide!)
Solo Travel In Puerto Vallarta: The Ultimate Guide
Tulum Solo Travel Guide: How To Have An Amazing Trip On Your Own
5 Active Ways To Explore Mexico's Yucatan Peninsula
12 Things You Didn't Know About Puebla, Mexico
Which Mexico Destination Is Right For You?
Exploring Mexico City Cuisine & Culture Beyond Avocados
Solo Travel In Mexico City: The Ultimate Guide
What are your favorite Yucatan Peninsula experiences?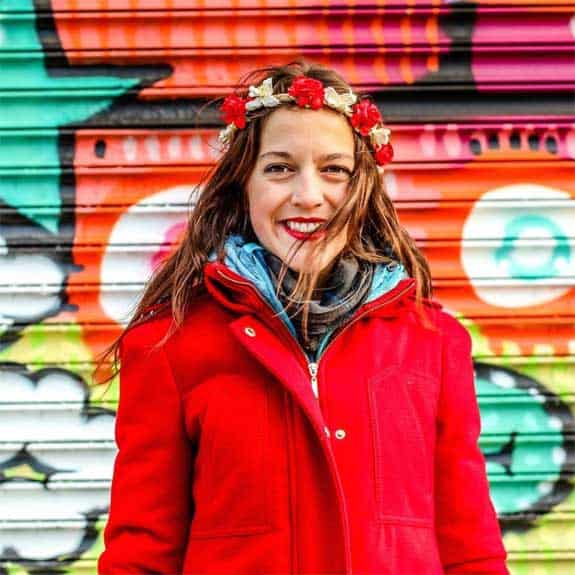 Hi, I'm Jessie on a journey!
I'm a conscious solo traveler on a mission to take you beyond the guidebook to inspire you to live your best life through travel. Come join me!
Want to live your best life through travel?
Subscribe for FREE access to my library of fun blogging worksheets and learn how to get paid to travel more!