Visiting Lake Bled: Things To Do & Skip At This Slovenia Attraction
Let me start off by saying visiting Lake Bled, one of Slovenia's most popular tourist attractions, is not overrated.
Not one little bit.
Picture this:
You're in the Julian Alps.
A fairytale medieval castle with Romanesque tower, drawbridge and moat sits perched up high, overlooking a calm glistening lake rippling only by the flap of a duck wing or the dip of a kayak paddle.
A small island home to a church and legends sits in the center of it all, while al fresco cafés and ambient paths create an enjoyable outline.
---
Don't forget to pin this Lake Bled post for later!
---
Dreamy, right?
But enough with the explaining.
Let me set this beautiful scene through photos:
This all being said, there are certain experiences at Lake Bled that are extremely overrated.
My trip to Slovenia was a solo trip, and traveling off-season meant the hostels were pretty empty and there weren't many tours running.
Basically, I'd been having essentially a silent retreat and aside for a few locals through homestays, the only phrases I'd uttered recently were "espresso, please" or "the big slice with pepperoni."
So, when the bus dropped me off at Lake Bled and I found other lost English-speakers, I was immediately excited.
Two were from Miami studying abroad in Prague, Lauren, and Kirlos, and the other was a French girl, Sophie, living in London.
We all immediately clicked and decided to explore together.
Visiting Lake Bled Travel Video
Before reading further…
You'll learn exactly what makes Lake Bled so special.
The Worst Of Visiting Lake Bled
"We're planning on doing a boat trip to Bled Island," said Lauren. "You can ring the wishing bell. It's the main attraction of Lake Bled."
As I looked around and spied nothing but water and woodland, I had a hard time believing a church bell would be the main attraction.
"Wait, so you mean that really tiny island in the center of Lake Bled?"
She nodded.
I could smell this tourist trap a mile away.
Pay 12 Euros ($13 USD) to take a 15-minute boat ride to an island the size of my apartment. This sounded especially ridiculous as the entire round trip bus journey from Ljubljana was 12.80 Euros ($14).
Not only that, but you then have to pay 6 Euros ($6) to see the attractions — an exhibition, church with wishing bell, and tower with some kind of pendulum-operated time-telling device.
It was the sort of thing I loathed, not to mention we were surrounded by gorgeous Lake Bled mountains that would be more fun to explore. However, I wanted to hangout with my new friends.
"Okay, but my wish better come true when I ring that bell!" I half-joked.
My instincts were 100% correct about this island.
The giant pendulum clock was pretty interesting, with the entire tower visit taking about 15 minutes, most of which is spent climbing the enormous staircase up, which has bible verses relating to the appreciation of time.
The 17th-century baroque Assumption of Mary Church is pretty, but the wishing bell is so high up into the church tower you can't even see it.
You simply pull a long rope near the alter that appears to be attached to nothing and hope it's the right bell.
There was a legend that if a groom could carry his bride up the church's 99 steps and ring the bell, the marriage would be a happy one; however, these steps were closed to the public.
The exhibition I didn't really look at. We were visiting Lake Bled in March, meaning it was off-season and we were only allowed 30 minutes on the island, which I wanted to spend taking photos.
Quick note:
The best time to visit Lake Bled, in terms of everything being open and having nice weather, is May through September.
That being said, be aware that traveling to Lake Bled in July and August can get crowded.
Now back to my rant:
Don't waste your time on Bled Island, at least in my opinion, especially for the price.
I may have enjoyed it more if I rowed there myself because at least I would have felt like it was an activity; however, the row boat rental company was not open yet for the day when we were trying to go to the island. It also seemed like it could potentially get expensive at 15 Euros ($16) per hour.
Also, don't forget to bring snacks!
I'm not sure if it's because it was off-season, but there weren't a ton of quick budget-friendly options for food.
I ended up eating three panini sandwiches that weren't very good.
It would have been much easier for me to just bring my own nourishment, which I usually do as a defensive traveler. Hint: I'm a big fan of TSA-friendly PROBAR Meal Bars, especially the Banana Nut Bread flavor.
And lastly, don't worry about getting lost.
If you're wondering how to get to Lake Bled, you'll be happy to know that once the bus drops you off you can simply follow a path behind the bus station that leads right down to this Slovenia attraction.
You'll be there in less than 10 minutes.
The Best Of Visiting Lake Bled
Now to the more cheerful section of my post. Despite losing 18 Euros ($19) during my crappy boat excursion, I had gained three new friends, so to me it was worth it in the end.
Awwwwwwwwwwwwwwww
What was particularly awesome about them was they were much better planners than I was — whose plan encompassed not planning anything — and so they had a slew of active adventures they wanted to embark on. Of course, I was down.
At this point, it was essential for us to get food reserves as we'd be having an active day, starting with renting bikes from the tourist information office right on the Lake (3 Euros ($3) for three hours, 11 Euros ($12) for the day).
We decided to cycle around Lake Bled — one of the world's best cycling routes, seemingly beautiful from every single vantage point of its 6.5-kilometer (4-mile) length — and make our way to the iconic viewpoint: Ojstrica, located at signpost #6 (Lake Bled walks/hikes are numbered).
Lake Bled Hiking
When you see the road sign for the 611-meter- (2,005-foot-) high hill you'll lock up your bike and begin one of the most scenic Lake Bled hikes, heading uphill through the forest for about 20 minutes to the top.
The hike is short but not easy; however, the aerial view of the entire Lake Bled landscape and surrounds is well worth the sweat.
My group and I lingered up there for at least 30 minutes, taking photos, breathing in the crisp fresh air and just letting the inspiring scenery wash over us.
Even the small island — which just an hour before I hated for stealing my money — made me smile to look at from above, the white church and historic tower adding to the idyllic emerald-green lake.
This should definitely be on your list of things to do in Slovenia.
If you're not tired from the climb, you can go even higher and summit the adjacent Velika Osojnica — 756 meters/2,480-foot high — which also awards views of the Karavanke mountains and Kamnik Alps.
We didn't do this second one, as we would be experiencing the Alps in a different way:
Cycling to Vintgar Gorge, within the famous Triglav National Park.
One word:
WOW!
But I'm getting ahead of myself.
After hiking Ojstrica we head back down, grab our bikes, and continue cycling around the lake path until we see arrive back near to the information center where we rented the bikes.
Now, we make a left back toward the bus station, following signs for the village of Podhom.
At first we're simply cycling through small villages, littered with small hotels, pubs, shops and homes.
Until…we're not.
Suddenly, there is nothing but bright green pastures and desolate farmland enhanced by a backdrop of snow-covered Karavanke Mountains.
My group stops every 10 minutes or so to take photos, the scene becoming more beautiful at every angle.
If I could define the word "serenity," it would be this place, where silence envelops you like a blanket.
Another interesting feature of the ride:
The scents.
There are so many different aromas wafting through the air that we end up making it into a game, shouting out the different aromas:
Apples, vanilla, cherries, campfire, honey, pine.
The ride isn't easy — although it's well-marked there is a lot of up and downhill — and at some points, we have to get off the bikes and walk because of the steep inclines; however, none of us minded the hard work where we were surrounded by such beauty.
I'm not going to lie, after that bike ride, cycling around Brooklyn is going to be tough to go back to.
When we reach the entrance for Vintgar Gorge we're immediately entranced by the crystalline turquoise water, filled with giant fish just chilling out.
It's worth noting the entrance was also closed — we went in March, and the gorge doesn't officially open until May — but we went in anyway (no scolding please!) and saw a few others in there, as well.
I'm not sure what it's like in high season, but Vintgar Gorge was pure peace.
While our countryside ride offered a dreamy alpine serenity, the Gorge was more of a refreshing calm, waterfalls creating the soundtrack to a woodland boardwalk stroll, the waters below us completely translucent as we pressed our backs against craggy rock canyon wall to get the best shot.
A picnic lunch along the way was my best meal of the trip, despite the soggy sandwiches.
Overall, I wouldn't change a thing about how I spent my day at Bled Lake aside for the island, which I would have exchanged for one of the following activities I didn't get to do.
Take the bus 20ish minutes to Lake Bohinj, Slovenia's largest permanent lake at 318 hectares (790 acres) and absolutely stunning in photos. I've been told by locals it's great for the scenery and adventure sports, but that the nearby waterfall is a tourist trap as you have to pay to see it and then can't get very close to it.
Enjoy more walks and hikes around Lake Bled. There are 15+!
Walk up to Bled Castle. I'm not a huge castle person, but this medieval castle — thought to potentially be the oldest in Slovenia — stands high above the lake, and I bet offers beautiful views. There's a museum inside and, even more enticing, a wine cellar with tastings.
Eat a Bled Cream Cake. I meant to do this but by the time I arrived back from cycling to the Gorge I had only 20 minutes to return my bike, pay and hustle back to the bus station. Bled Lake is known for its Bled Cream Cake, a light and fluffy cake stuffed with sweet cream and heavily dusted with powdered sugar. Just writing this makes my stomach sad I didn't get to try it. Luckily, my hostel in Ljubljana — my homebase for my Slovenia trip — is near to an amazing bakery called Lolita, which makes delicious and elaborate desserts of all kinds and a very sleek, modern and pampered feel inside.
Lake Bled Hotels
If you want to book a hotel near Lake Bled there are many options, which you can view here.
A few highly-rated local accommodations include:
Rikli Balance Hotel. This lovely 4-star resort focuses on health and wellness, and the opulent spa is not-to-be-missed. They also have a waterslide and an indoor pool, plus offer free breakfast and WiFi.
Pension & Glamping Pibernik. This budget-friendly accommodation option features free WiFi, bike rentals, outdoor grills, a garden, a picnic area, a terrace, a fireplace in the lobby, and a buffet breakfast (additional charge). Moreover, you'll have a number of room and apartment options to choose from.
Triglav Bled. Oh, the views! Definitely book the balcony room with views of Lake Bled and the surrounding mountains. Other highlights include a pool, spa, hot tub, onsite restaurant and bar, and free WiFi. There is also breakfast available for an additional fee.
Your other option is to base in Ljubljana and take the bus as I did.
Click here to see a list of Ljubljana accommodation options.
Specifically, I recommend checking out the Grand Hotel Union. It's budget-friendly, located near all of the best attractions within Ljubljana's car-free City Center, and has loads of amenities and onsite facilities. Hot tub, anyone?
Lake Bled Apartment Rentals
Prefer self-contained stays?
Click here to check out unique Ljubljana rentals + hotels!
Click here to check out unique Lake Bled rentals + hotels!
You can also use this map to search for local stays and experiences:
Travel Insurance
While you hope everything runs smoothly, sometimes travel just doesn't go according to plan.
This is why I recommend always purchasing travel insurance. The scary truth is it only takes one bad accident to lose everything — or be thankful you were covered.
Personally, I use SafetyWing, as they've got a large network, offer both short-term and long-term coverage (including limited coverage in your home country), are budget-friendly, and offer $250,000 worth of coverage with just one low overall deductible of $250.
Click here to price out travel insurance for your trip in just a few clicks.
Have you visited Lake Bled?
Enjoyed this Lake Bled post? Pin it for later!

A Slovenia Countryside Homestay
The Solo Traveler's Guide To Ljubljana, Slovenia
Slovenia Travel: Exploring Ljubljana On A Bike Tour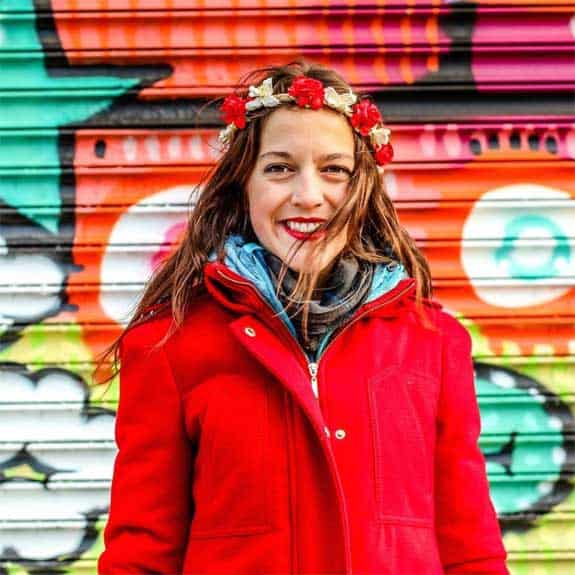 Hi, I'm Jessie on a journey!
I'm a conscious solo traveler on a mission to take you beyond the guidebook to inspire you to live your best life through travel. Come join me!
Want to live your best life through travel?
Subscribe for FREE access to my library of fun blogging worksheets and learn how to get paid to travel more!