Bus-Free Through India: Cycling The Cardamom Trail
"Today we'll be cycling the Cardamom Trail," my guide, Rattan, tells me over breakfast. "It's 91 kilometers (57 miles) from here to Periyar."
I almost spit out my coconut chutney-covered dosa. Do I look like Lance Armstrong?
Rattan laughs. "We'll go slow and just enjoy. Peter will be behind us with the van if we want to stop."
I say goodbye to the lovely staff at Anaerangal Camp, who so patiently answered all my questions about how they make their Kerala bread and curries, and hop on my bike.
It's Day 5 of my Multi Activity Holiday with Kalypso Adventures, a tour focused on seeing Kerala, a state in southern India by cycling, hiking, and kayaking.
I'm traveling solo in India with their help, as they love showing guests some of the best bike routes in the world, right in Kerala. 
While my thighs feel tight from yesterday's trek up Messapulimala, the second-highest peak in the Western Ghats at 2,640 meters (8,661 feet), I'm also excited to immerse myself in one of India's most important spices.
Cardamom: The Queen Of Spices
In this India travel guide, we'll be focusing on cardamom, including cycling through it. 
Cardamom is an ancient ingredient known as the "Queen of Spices," and has historically been used for medicine — specifically to treat tooth and gum infections, digestive issues and arthritis — and to enhance rice dishes and sherberts.
Part of the ginger family, cardamom plants can grow up to 10 feet (three meters) high, with seeds collected once it's a minimum of five years old.
Seeing how it grows wild all over Kerala, nicknamed God's Own Country, I'm not surprised to learn India is the world's largest producer of the spice.
While I'm used to cycling around Brooklyn, the steep drop I see before me, littered with potholes and broken chunks of gravel — not to mention the tuk tuks and trucks bounding up the hill, giving only a honk as warning — is nothing like I've ever seen.
The taxi drivers who regularly flip me the bird in NYC seem like caring grandmothers compared to the manic Indian drivers, who, while they smile and wave hello, also expect you to get the hell out of their way.
I try my luck in the beginning, but as the decline steepens, I'm forced to get off and walk my bike.
This ends up being a good thing, as I get the chance to say hello to the cardamom pickers and have Rattan tell me about the different plants we see, like black pepper, hibiscus, and banana.
I also get to break open some cardamom and smell it straight from the seed, the sweetness reminding me of drinking hot sweetened drinks by the fire in winter.
A View Worth The Trip
When we finally reach level ground we begin cycling, the cardamom plantations providing shade and beauty for the ride. After we bike through a small town, stalls with dangling fruits, sticky sodas on display and locals standing around in beautiful free-flowing garments, we come to possibly the most beautiful view I've ever seen.
In the center is the crystalline Anaerangal Lake, named after the many elephants that drink from its waters. It's surrounded by peaks of all shapes and sizes — some sharp, some round, and some crisscrossing with others — but all leaving their reflection on the lake's surface.
The hillside itself is lush with green, and in many places, I can see tea pickers like colorful dots in perfectly terraced gardens.
Jutting into the lake are small inlets covered in silver oaks, which provide wind and sun protection and hydration storage for the nearby tea plantations.
Colorful tea worker houses in teals and purples add a burst to the predominantly green landscape, while spice gardens and lazy mounds offer a textured contrast.
While I had been terrified of the steep downhills, I'm now trying to conquer the many uphill climbs.
On the side of the road, children smile and wave, shouting " hello" to me.
I hope they can see my grin because there's no way I'm removing my hands from the handlebars to wave back.
Luckily, the many viewpoints along the way — not to mention Peter regularly providing me with locally-grown oranges, bananas and Chikki, the Indian candy I've recently become addicted to — will me to continue.
A Sweet Trail
It's not all steep ascents and descents.
My favorite sections of the ride are when the ground is level and both sides of the road are lush with tall cardamom plants, adding a sweet fragrance to the air.
More barren fields are filled with workers planting new cardamom, and they look up and wave with dirt-filled nails to give a wave.
We pass numerous spice gardens, and as we whizz by locals who run out to beckon us inside for a tour or a tasty treat.
Cows are also a major part of the scenery, and I can't help but stop for a photo when I see an adorable calf suckling its mother.
Satisfied
I'll admit I don't make it the full 91 kilometers (57 miles) — although I think my 25 kilometers (15 miles), mainly uphill is admirable, especially as it was mostly uphill.
Plus, I'm dying to rehydrate with some of this local cardamom, and sitting down for a cup of sweet cardamom tea is just what I need.
I sip it quickly, my sweet tooth completely satisfied.
For coffee drinkers, you'll also find coffee cherries sprawling on the streets, as the area is known for its high quality arabica and robusta coffee.
My accommodation for the night is the Wildernest, an appropriate name for such a wildlife-filled ecolodge.
Monkeys playfully chase each other around the grounds (make sure to keep your windows closed!), while just down the road, the Periyar Tiger Reserve plays home to over 260 bird species, leopards, wild dogs, gaur (Indian bison), monkeys, and, an animal I got to know well, wild elephants.
In fact, I felt completely immersed in India's natural culture after being chased by a mother elephant protecting her young. More on that in the next installment.
Have you ever cycled the Cardamom Trail in Kerala, India?
Stay tuned for more Bus-Free Through India, with new articles in this 8-part series coming out every Tuesday!
This post is based on a semi-hosted press trip I took with Kalypso Adventures, experiencing their Multi Activity Holiday tour. It's part of a series called Bus-Free Through India, as the tour focuses on showcasing the real India through cultural, sustainable and adventurous offerings, as well as traveling from place to place by cycling, trekking and kayaking. Stay tuned for this next chapter in my series, Bus-Free Through India.
Bonus Kerala, India Travel Guides
10 Reasons Why Kerala Should Be Your Next Trip
An Organic Farmstay Experience In Kerala, India
India Travel: Houseboating Through Kerala's Backwaters
Cycling The "Scotland Of Asia" To An Organic Farm In India
Ascending High Peaks & Hiking Through The World's Highest Organic Tea Garden In Kerala, India
Why Kerala's Silent Valley Is One Of The World's Best National Parks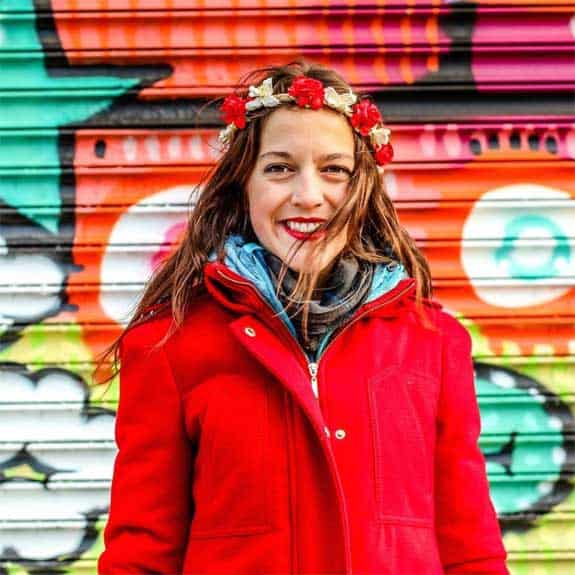 Hi, I'm Jessie on a journey!
I'm a conscious solo traveler on a mission to take you beyond the guidebook to inspire you to live your best life through travel. Come join me!
Want to live your best life through travel?
Subscribe for FREE access to my library of fun blogging worksheets and learn how to get paid to travel more!