Why Kerala's Silent Valley Is One Of The World's Best National Parks [Bus-Free Through India]
Silent Valley National Park promised incredible India hiking and Kerala adventures.
But first, I had to arrive…safely.
Picture this:
You know when you're at an arcade playing those virtual reality racing games, and you push the pedal down as hard as you can, turning the wheel manically to swerve around other vehicles and reach the finish line first?
That's kind of what I'm doing now, only instead of virtual reality this is reality. And instead of being at an arcade I'm traveling in India.
More specifically I'm in the back of an open-air jeep with a driver who's possibly on speed, challenging other drivers head on — many who are larger than him — who I believe to also be on speed.
The roads at the foothills of the Western Ghats leading up to the Silent Valley National Park are anything but silent, honking drivers swerving around narrow roads with steep drop ledges.
Every time I see a mac truck coming straight for us, I say a quick prayer and close my eyes.
Psst – Don't forget to pin this post for later!
Driving In India: An Adrenaline Rush
Driving in India is not for the faint of heart, and neither is being a passenger.
Luckily, I'm a Multi Activity Tour with Kalypso Adventures, and most of my travel for my week and a half in the country is done by cycling, trekking and kayaking.
That also being said, as nerve-wracking as the steep uphill drive is, I have to admit I kind of like it.
The locals don't even flinch when their vehicle comes mere centimeters from the cliff ledge, and the braver I get, the more Indian I feel.
Plus, I like the adrenaline rush.
When we reach an altitude of about 1,200 meters (3,937 feet), driving up Kunjehanny Road, the scenery begins to change.
What before was hectic villages, bamboo basket shops and handmade chocolate stores has changed to endless rows of high altitude tea.
It's the beginning of January, the time when, once a year, strict Hindus make a pilgrimage to the sacred temple of Sabarimala to worship Lord Ayyappa, some walking barefoot for a month.
They walk with purpose, carrying only a small pack or bundle of goods atop their heads for the entire journey.
Not only does their determination amaze me, but also the fact they aren't getting hit by cars like Frogger.
Silent Valley National Park In Kerala
Shortly after, we reach the town of Munnar. By the way, if you're traveling alone, this is one of the best destinations for solo female travelers in India.
From here, we switch to an open-air jeep — the one that left me fearing for my life — and make our way up to the base of our trek through the Silent Valley National Park.
What I've loved so far about my Kalypso Adventures tour is it's truly for the adventure traveler.
They don't baby you by promising trekking and biking and having you do a leisurely journey around the block; instead, the distances traversed using your own manpower are as long and challenging as you'd like, full of beauty, culture, and adventure.
Our base for the Silent Valley trek begins at an altitude of 1500 meters (4,921 feet), gradually reaching over 2,600 meters (8,530 feet) until we get to our campsite for the night, Rhodo Valley Camp, named for the myriad rhododendrons that surround it.
Luckily, with the change in elevation also comes a change in landscapes, not surprising as Kerala gets its nickname, God's Own Country, from the diverse ecology and natural beauty.
I'm told by my local guide the name "Silent Valley" comes from the fact the area is surrounded by mountains, keeping out sound and leaving a valley that's silent aside for the wildlife.
High Altitude Tea Gardens
The first notable landscape we come to along the way is the 118 hectares (292 acres) of high altitude tea gardens.
While they're planted in neat rows, the rolling hills add complexity to the scene before me.
Tea leaf pickers — all women, due to the softness of their hands — constantly need to hand-pick the leaves, so their homes are nearby in a special government-subsidized village.
It's interesting to learn how the leaves of one tea tree represent all types of tea, as they're all grown from the same seeds and whether their black, green, white or oolong depends on how they're processed.
Suddenly, my nostrils fill with the nasal-clearing scent of eucalyptus, which is great for sinus and arthritic issues.
The plant is a reminder of the strong Kerala Ayurvedic tradition in the area, which focuses on the state's thousands of available medicinal plants and incorporates them into curative treatments.
In the Silent Valley, you'll also find turmeric, which aids digestion; lemongrass, used in Ayurvedic massage due to its power to relieve pain and fever; and cardamom, with its antiseptic and antioxidant properties.
Along with flora, the area is known for its wildlife, which includes elephants, sambar, sloth bear, and the Nilgiri Tahr, the latter of which is endemic and endangered.
India Hiking & Anamudi Views
We take frequent snack breaks along the way, lounging at a colorful Hindu temple or crystal waterfall.
As the tea leaves fade away the path becomes sholas — high altitude rainforests similar to the Amazon Jungle but less dense — it's possible to make out Southern India's highest mountain, Anamudi at 2,695 meters (8,842 feet).
Its peak stands proudly towering others that surround it, reaching toward the clouds for a dreamy image that looks like a Bob Ross painting.
On the final leg of the journey, we find ourselves trekking through expansive grassland — sometimes up to our hips — speckled by bright red hibiscus and white dandelions.
At times, we enter and emerge into dark pine forests, where the sun becomes hidden and scents of fruits, nuts, and flowers become more intense without the ability to escape into the plains.
High Altitude Camping
We trek for about seven hours, taking our time as to not get sick from the change in altitude.
Finally, I spot a row of four red tents and an Indian man frying vegetables in a pot, the steam like a welcoming smoke signal beckoning us to comfort. Set at 2,200 meters (7,218 feet), the Rhodo Valley Camp is a little piece of heaven.
After a dinner of chicken curry, dahl curry, onion pakoras, and spiced vegetables, while settled into my tent sipping local tea (made from the very leaves I'd just hiked through) and inhaling scents of the lemongrass and eucalyptus, I think about how much I would have missed out on were I to travel by bus tour.
Sure, my legs may not be as sore, but I wouldn't have even been able to interact with the scenery, conquer a challenging trail and stay at the camp I'm at now, which is only accessible to those energetic and curious enough to hike eight kilometers (five miles) uphill.
Tomorrow — bright and early — will bring another day of cycling, kayaking, and hiking my way through India. It's time to go lay out my hiking clothes and get excited!
*Note: Rhodo Valley Camp doesn't have a website, but can a stay can be booked through Kalypso Adventures.
Have you ever visited Silent Valley National Park in Kerala, India?
Stay tuned for more Bus-Free Through India, with new articles in this 8-part series coming out every Tuesday!
This post is based on a semi-hosted press trip I took with Kalypso Adventures, experiencing their Multi Activity Holiday tour. It's part of a series called Bus-Free Through India, as the tour focuses on showcasing the real India through cultural, sustainable and adventurous offerings, as well as traveling from place to place by cycling, trekking, and kayaking. 
Bonus Kerala, India Travel Guides
10 Reasons Why Kerala Should Be Your Next Trip
An Organic Farmstay Experience In Kerala, India
India Travel: Houseboating Through Kerala's Backwaters
Cycling The "Scotland Of Asia" To An Organic Farm In India
Cycling India's Cardamom Trail In Kerala
Ascending High Peaks & Hiking Through The World's Highest Organic Tea Garden In Kerala, India
Cycling Kerala's Culturally-Immersive Canal Route
Enjoyed this post? Pin it for later!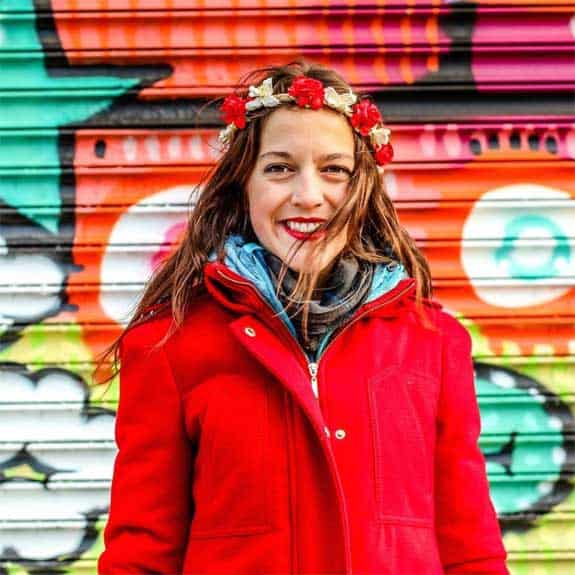 Hi, I'm Jessie on a journey!
I'm a conscious solo traveler on a mission to take you beyond the guidebook to inspire you to live your best life through travel. Come join me!
Want to live your best life through travel?
Subscribe for FREE access to my library of fun blogging worksheets and learn how to get paid to travel more!