Biking and Rafting in Yangshuo, China
Yangshuo, China, is a great place to visit if you want to get out of the big cities and experience some outdoor beauty while still feeling like you're near civilization. While this is a big tourist destination (I stayed on what is known as "West Street" because so many Westerners go there), its smaller town feel keeps it from feeling overwhelming.
When I was on a trip to China, I first traveled through the very rural areas, such as the Chengyang Village, Butterfly Valley, and Pingan, eating locally prepared food and living away from civilization, so it was nice to stay in a place where I could order a slice of pizza but still interact with locals. Picture lots of small markets and cute cafes with a background of majestic mountains.
By the way, if you'd like to further delve into China's smaller towns, you can also extend your Yangshuo experience by first starting in Guilin, and then taking a boat trip down the Li River to Yangshuo. Doing so could easily add one or two extra days to your itinerary, but will all there is to go in Guilin, you certainly won't regret it.
Accommodation
In Yangshuo, I stayed at the Morningsun Hotel, with was extremely clean and spacious. The girls at the counter were extremely helpful, even getting me discounted entry into a nearby pool to go swimming and planning out routes for me to explore. Not only that, but it was one of my favorite places to eat (especially because they give you silverware, which I had not really been experiencing). Their fruit salads, yogurts, and vegetable salads were delicious, as well. Traditional Asian fare can also be ordered.
Things to Do
I highly recommend getting a massage from Dr. Lily Li. At this point in my journey, I had gotten numerous massages all over Thailand, Laos, Vietnam, and China, and this was honestly the first one that I enjoyed (although, I did find the interactive techniques used in the other ones interesting, although I often felt like I was part of a wrestling match instead of in a relaxing situation). With Dr. Lily Li, I definitely felt relaxed and enjoyed every second of the massage.
Li River
Another must-do activity, and one of my favorites on my entire 2-month trip through Asia, is to do a bike tour with Roy. While his website is for his foreign language school (which you can also volunteer at if you have the time; teaching English abroad can be a really great experience and add another layer of cultural knowledge to your trip), e-mail Roy about doing a bike tour, as he will take you on an all-day journey through the countryside. It is important to note that you should be in pretty good shape, as the ride isn't easy, not only because of the distance, but because of the hills. He will allow you to stop and take photos and will explain the history and culture of the area. There is also a break for lunch where you will get heaping piles of vegetables, meats, and rice.
During the bike ride, Roy will also give you the option to take a bamboo raft down the Li River. This is a nice way to take an hour or two to regain your energy from the bike ride as well as enjoy the mountainous landscape as well as cultural activity. I saw a lot of buffalo on my trip, as well as locals farming. You can also expect locals to sell you food and drink from their boats. Of course, Roy will give you information about all of the things that you see.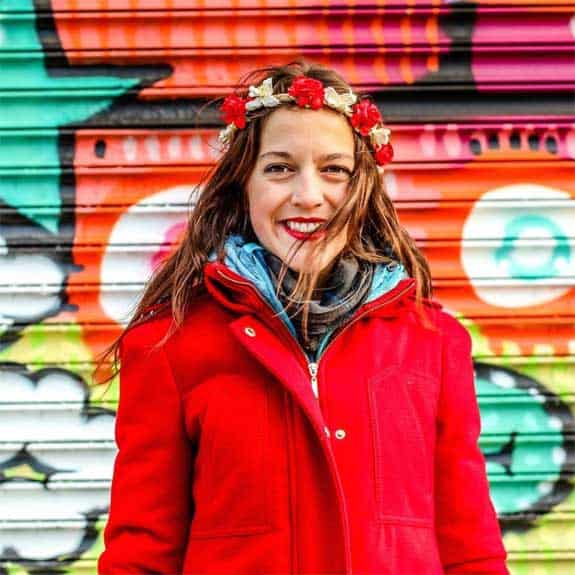 Hi, I'm Jessie on a journey!
I'm a conscious solo traveler on a mission to take you beyond the guidebook to inspire you to live your best life through travel. Come join me!
Want to live your best life through travel?
Subscribe for FREE access to my library of fun blogging worksheets and learn how to get paid to travel more!