These Photos Will Make You Want To Hike Vail Mountain Right Now
If you're an adventurous traveler, Vail, Colorado needs to be on your bucket list.
Yes, it's a purpose-built town created around skiing, but the active pursuits and adrenaline rushes expand well beyond snow excursions.
This is something I learned well during a summer trip to Vail, where I spent my trip hiking, ziplining, dry tubing, cycling and riding alpine coasters — all of which took place on Vail Mountain.
Experiencing Epic Discovery
Vail Mountain's 5,289 acres of ski-able area becomes a snow-free playground come summer.
What's crazy is just how few people know about this. One brand new attraction opened in June 2016 that is working to connect summer visitors with the Rocky Mountains is Epic Discovery.
This mountain top summer playground is full of educational adventures that immerse visitors in local flora, fauna and natural beauty.
After trying it out myself, I can honestly say Epic Discovery is amazing.
There are so many thrills, from an alpine coaster zooming through trees to challenging ropes courses to hillside tubing to educational storytelling poles.
My personal favorite adventure was the Aerial Challenge Course, a two-mile network of shaky swings, rope bridges and seven ziplines.
I soared through lodgepole pines from 300 feet high! Pretty nuts.
But it's not just about the destination when traveling; it's also about the journey.
I made it to the top of Vail Mountain's 11,570 feet using the Eagle Bahn Gondola from Lionshead, a scenic ride through enclosed translucent windows.
On the way down, however, I wanted a more rugged open air experience. Hey, Epic Discovery is all about connecting with the landscape.
What better way than hiking Vail's namesake mountain?
Exploring Vail Mountain
Vail Mountain is one of the top Colorado attractions that shouldn't be missed!
It has eight hiking trails and 17 bike trails to choose from, and I was told the 3.2-mile (each way) Berry Picker Trail would be a scenic route to get me back down to Lionshead.
After completing the trip, I couldn't agree more. The trail is considered intermediate, offering stunning views of the Gore Range and its snow-capped peaks and gorgeous wildflowers -- including Colorado's state Columbine flower -- along the way.
While I would have liked to have hiked up, the ribbon-cutting ceremony I was attending for Epic Discovery was too early to do both.
That being said, trekking down rewarded me with the same beautiful views with less effort, so not a bad deal.
One cool new feature of Epic Discovery is wooden observation decks with graphics and text -- and viewfinders -- letting you know exactly what you're looking at.
Near to Epic Discovery's Bistro Fourteen Restaurant is one showcasing the Sawatch Range, which features eight of the 20 highest peaks in the Rocky Mountains.
This is where I recommend you start the hike to get an overview of the area's unparalleled beauty.
She'll Be Comin' Down The Mountain...
After taking in this view I started the trip down, following signs for Berry Picker beginning at the Outpost / Adult Tubing.
When the signs stop is where it gets somewhat confusing.
You'll actually turn right onto the trail for Avanti.
Follow that for a few minutes until you come to a thick dirt road called Practice Parkway.
Here you'll head right -- back up the mountain slightly -- before meeting Berry Picker.
There will be signs directing you into a covering of shady lodgepole pines. From here, the hike down is a breeze.
Well, sort of.
While I wouldn't say it's super steep, there are definitely sections where I felt I may slip due to the sharp descent (which means an equally steep ascent if you're going up).
Still, there are enough sections of flat scenic path to make me forget my shaky knees during the tougher spots.
Along the way you'll cross paths with a number of mountain biking trails.
I've tried my hand at downhill mountain biking in Colorado before. No easy feat; but really fun and super rewarding once you complete a run unscathed.
The riders I saw while hiking Berry Picker seemed like pros speeding down black diamonds.
Luckily Berry Picker is a pedestrian-only path, so I also made it to the bottom unscathed.
Something else neat about the Berry Picker trail is you weave back and forth under a gondola, making for an interesting viewpoint.
I recommend hiking one way up or down the mountain and riding the gondola for the other.
You'll get two interesting perspectives of Vail Mountain.
Important Logistics
From the trailhead at the base of Vail Mountain to the top is an elevation change of 8,238 feet to 10,346 feet -- meaning a change of 2,108 feet.
Especially if you're going up, make sure to take your time, stay hydrated and put on lots of sunscreen (I like Sun Bum's cruelty- and paraben-free spray).
Colorado is high in more ways than one (ha!). Because of its elevation, you're closer to the sun, meaning even someone like myself who rarely burns exited the trail with red shoulders.
To complete the trail going down took me about 90 minutes, though I was stopping often to take photos.
Going up should take you about 90 minutes to two hours, again, depending on how often you stop to admire the scenery.
Relax & Rejuvenate
After the trek, I headed back to my accommodation at the Sonnenalp Hotel to rejuvenate my tired muscles in their spa.
...And I thought the in-room deep tub was amazing!
First of all, the spa features an array of amenities. Picture reading a magazine beside an open fire, sweating out toxins in saunas and steam rooms, admiring views of Gore Creek from your choice of indoor or outdoor whirlpool, or getting soaked under a waterfall in a heated pool.
Surprisingly, what I really loved was the shower, as I literally had streams of water hitting me from five different heads. It was a great way to wash up after my 80-minute "Warm Herbal Poultice Massage," a Thai massage using a hot herbal compress to release toxins and alleviate muscle tension.
I highly recommend it!
Moreover, check out these incredible Colorado hotels with hot tubs — including in and around Vail!
Bonus Vail Travel Resources:
Colorado Summer: 16 Things To Do In Vail Beyond Skiing
This Is What Happens When You Take A Paintbrush Hiking In Vail, Colorado
11 Amazing Hotels In Colorado With Private Hot Tubs
Have you hiked Vail's Berry Picker Trail?
Essential Information:

Getting There: The easiest way to get to Vail is typically to fly into Denver and take the Colorado Mountain Express Shuttle to Vail. Door-to-door service is about $84, though you can save a bit by getting dropped off at the Vail Transportation Center for about $65. You can also book private transportation here or book a rental car here.

Getting Around: Vail is extremely walkable and bikeable. They also have a free bus service, and the Sonnenalp Hotel provides free Volvo day rentals to guests. If you'd prefer to have a car to go beyond the village, Discover Cars can help you compare and save up to 70% on your rental.

Sonnenalp Hotel Starting Rates: $270 per night + resort fee + taxes. Highly recommended for those wanting unique boutique accommodation and an immersive experience. You can also check out these Colorado hotels with hot tubs!

Vail Tours: Along with the above-mentioned experiences, don't miss these fun, highly-rated tours to enhance your trip:

Vail Summer Packing: The weather can be hot during the day and at the base of the mountain and chilly at night and on the mountain. Layers will be key. Some essentials I recommend packing for this hike and other Vail summer activities include:

Further Reading: I recommend reading Best Easy Day Hikes Vail by Falcon Guides and Vail: The First 50 Years (Images of America) by Arcadia Publishing
*Some of the links above are affiliate links, which means I earn a small commission to help keep these site running if you make a purchase, at *no extra cost* to you. Thank you for your support!*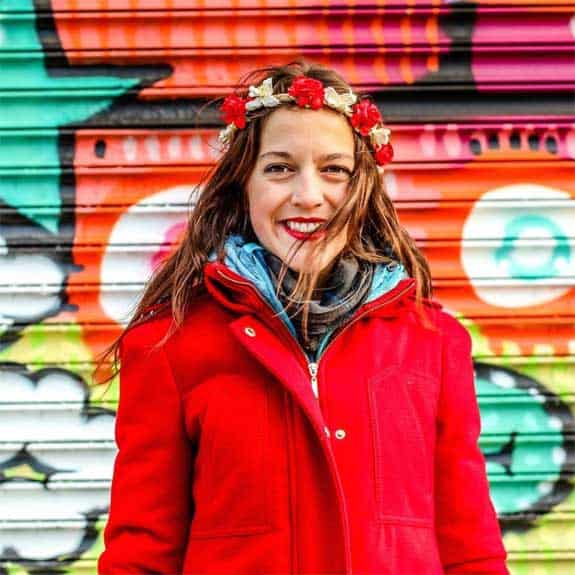 Hi, I'm Jessie on a journey!
I'm a conscious solo traveler on a mission to take you beyond the guidebook to inspire you to live your best life through travel. Come join me!
Want to live your best life through travel?
Subscribe for FREE access to my library of fun blogging worksheets and learn how to get paid to travel more!