Essential South African Experiences For The Adventurous Traveler
Visiting South Africa
? The country has much to offer travelers: Quality wine, exotic wildlife, farm-to-fork food, natural beauty, rich culture, and, possibly the number one reason to visit, diverse adventure. Whether you're interested in interacting with predators, hang-gliding over mountains, jumping from the world's highest Bungy, or having a serene balloon experience, you can find it in South Africa. To help you plan an adrenaline-pumping itinerary, here are some essential South African experiences for the adventurous traveler. Enjoy this
Africa travel guide
!
1. A South African Safari
It's one thing to view a predator behind bars in a zoo; it's another to be so close to them you can see their sharp teeth while they devour a 2,000-pound buffalo. A South African Safari takes you from simply viewing wildlife as a bystander to being immersed in it, seeing daily life in the bush for these exotic creatures. For most, the main goal is spotting the Big Five, a title referring to the most difficult animals to hunt on foot. This includes the African elephant, Cape buffalo, lion, leopard and rhinoceros. Typically, safari camps are all-inclusive with delicious meals and the accommodation class of your choosing. Along with jeep drives, bush trekking is often part of the experience, meaning you'll be venturing into the wild on foot to seek out these potentially life-threatening animals. Just make sure for this adrenaline rush you don't go without an armed guide. For your best chances of seeing animals head to Kruger National Park, touted as having the highest concentration of wildlife in Africa.
2. Hang-gliding Over Table Mountain
One of South Africa's most surreal adventures can be had in Cape Town: hang-gliding over Table Mountain, one of the New7Wonders of Nature. This flat-top summit sits shrouded in clouds and flanked by dramatic peaks along the Table Bay Harbour coast, with an elevation of 1,084.6 meters. Lion's Head is the launch site for the flight, where you'll literally don wings and fly over peaks, beaches and city for an aerial view of the destination. Instead of using power, the aircraft uses "ridge lifts" from the mountains to propel you. For those who prefer land, hiking up Table Mountain is also an option. There are over 900 routes to choose from, including both day and multi-day hikes and climbs. Most visitors choose Platteklip Gorge as it's the most accessible while still providing a steep two- to three-hour uphill challenge. Another popular route is Skeleton Gorge to Maclear's Beacon, which takes you through indigenous forest to the mountain's highest point, with an optional reservoir beach detour along the way. And for the truly adventurous, Hiddingh-Ascension offers a rugged and remote challenge through Table Mountain's more untouched wilderness.
3. Crocodile Cage Diving
The
Cango Wildlife Ranch
in Oudtshoorn offers a lesser-known activity for daredevils: cage-diving with crocodiles. Thrill-seekers contained in a bite-proof cafe are lowered into a pool to get close to 4-meter long, 410-kilogram Nile crocodiles. These ancient reptiles are known for their aggressive nature, razor-sharp teeth and varied diet as they'll hunt and eat just about anything (including you if you're not careful!). And while at first this may seem less scary than shark diving, these crocodiles have a bite pressure of over two tonnes per square inch — four times as hard as a great white shark! Think about this while you're underwater and the crocs are staring you in the eye and trying to stick their noses in the cage.
4. Flying On A Hot Air Balloon Safari
For something exciting that's a bit less intense, a sunrise hot air balloon safari over the Magaliesberg Ranges and the Cradle of Humankind allows you to experience the thrill of flying in a serene manner. The balloon reaches heights over 1,800 meters depending on the wind conditions, allowing you to take in colorful crop circles, the Magalies Dam and River and the surrounding peaks while keeping your eyes peeled for South Africa's exotic wildlife. The experience ends with an expansive Champagne breakfast.
5. Conquer The World's Highest Bungee Bridge Jump
Bloukrans Bridge
in Tsitsikamma is officially the world's highest bungee bridge jump at 216 meters, allowing you to free-fall over the Bloukrans River. There's no doubt this attraction will leave you with butterflies and sweaty palms as you propel yourself off the edge, going against your natural instinct to keep yourself alive. That being said the company has a 100% safety record; not to mention the views of the surrounding South African wilderness will help you forget your fears.
What, no shark cage diving?
Most of you probably have heard South Africa has some of the world's best shark cage diving — and it does; however, in my opinion it's not the most ethical or authentic adventure experience one can have and it doesn't feel right to recommend such an excursion. Andrew Evans of Intelligent Travel wrote a very insightful article on this, which you can read by
clicking here
.
My trip to South Africa was sponsored by the South African Tourism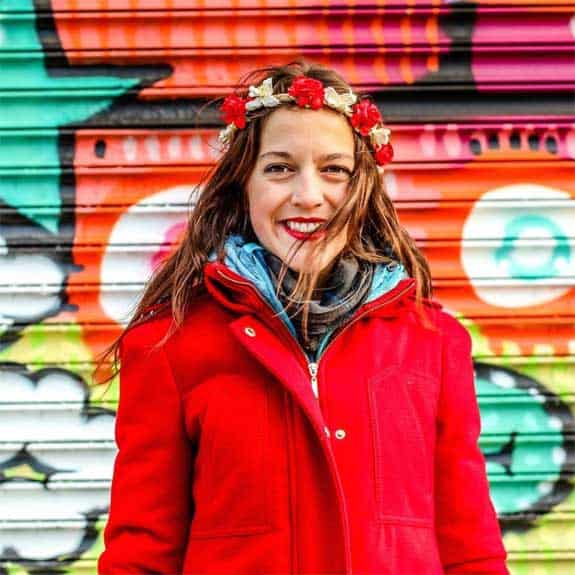 Hi, I'm Jessie on a journey!
I'm a conscious solo traveler on a mission to take you beyond the guidebook to inspire you to live your best life through travel. Come join me!
Want to live your best life through travel?
Subscribe for FREE access to my library of fun blogging worksheets and learn how to get paid to travel more!