How To Create A Solo Travel Budget (Free Calculator Included!)
By Jessie Festa & Dale P. This guide to creating a travel budget contains affiliate links to trusted partners!
Wondering how to create a solo travel budget? Need some help understanding how to save money on travel and manage your trip expenses?
Then you're in the right place!
For many people, the idea of traveling somewhere new is exciting. I mean, who wouldn't love to be regularly flying off to new destinations?
The problem: travel can be extremely expensive; luckily, there are ways to set a travel budget and explore the world on the cheap while still having a memorable experience.
In this guide, we'll lay out step by step how to create a budget for solo travel and stick with it. Additionally, we'll share savvy tips for saving money on travel expenses like flights, hotels, tours, and more.
Quick tip: Flights are often the most expensive aspect of your trip. Luckily, there are platforms that can help you easily find flight deals and error fares like Going (formerly Scott's Cheat Flights) and FareDrop.

In terms of accommodation, search Hostelworld for hostels (many of which have private rooms), consider housesitting through Trusted Housesitters, book a rental with a kitchen to save money on food through VRBO, or stay on free couches through Couchsurfing.

And when it comes to car rentals, Discover Cars can help you quickly compare your options and save up to 70%!

These are just a few of the many ways to save money on travel. Keep reading for more!
And that's not all! To help you set and stick with your solo travel budget, I've created a handy dandy Free Travel Budget Calculator.
Enter your intended trip budget at the top and then your expenses in the following rows. The calculator will tally up your expenses and let you know if you're over or under your budget – and by how much. You'll also get a pie chart visually showing you where you're spending the most money.
Note: if there is a category where you're spending is $0, please put "0" in the line field. Otherwise, you may receive an error.
If there is a category where you're spending $0, please put "0" in the line field. Otherwise, you may receive an error.
This calculator looks at your per day, per person costs (unless otherwise noted). If you'd prefer to calculate by the total costs for each category, click here.
If you'd prefer to just calculate the trip costs for yourself, enter "1" for the Number of Travelers.
Want more travel calculators? You can grab my full suite of trip planning calculators – plus other goodies – in my free Travel Resource Library!
Travel Budget Calculator
On that note, let's discuss how to set a solo travel budget and stick with it.
Is Solo Travel Expensive?
Solo travel doesn't have to be expensive. There are pros and cons when it comes to traveling solo and how it relates to your budget.
When you travel solo, you have complete control over your itinerary, which can help you save money. You can stay wherever you want, eat wherever you want, and do as many or as few tours and activities as you'd like.
How much you spend is totally in your control. This is one of the biggest benefits of solo travel.
However, there are some areas where you may end up spending more as a solo traveler. For example, you won't have anyone else to split the cost of hotels or taxis with. This is why it's crucial to understand how to set a solo travel budget and also save money on travel.
Considerations When Setting A Solo Travel Budget
Before you start to set a solo travel budget, there are several important factors to consider.
Determine available funds
Before you can plan your travel budget, you will need to determine the funds you actually have available for this trip. It's possible to travel solo to most destinations around the world - even notoriously pricy ones - as long as you're prepared and realistic.
If you don't have enough funds for your trip yet, determine the amount you'll spend and then set a timeline for saving money to achieve your goal.
You can use a website like BudgetYourTrip to get an idea of travel costs in destinations around the world.
Set realistic budget goals
Building off of the step above, you'll need to set realistic budget goals if you want to end up successfully sticking to your travel budget.
When setting budget goals, think about your own personal interests and travel style.
Are you a huge foodie who doesn't care as much about museums and tours? Is staying in a luxurious hotel room your top priority? Whatever the case is, you'll want to pinpoint your priorities and budget accordingly.
Budget categories
Dividing your travel expenses into categories can help you effectively budget for a trip. The main categories you'll want to budget for include:
Flights
Hotels
Activities
Food
Transportation
Travel Insurance
Miscellaneous
You might want to build in a 10% buffer to your total travel budget to account for miscellaneous costs. It can also be a good idea to set aside some money for emergency expenditures. This will help you stay prepared and travel solo successfully.
How To Set A Solo Travel Budget
Are you ready to learn how to plan a travel budget? Here are seven simple steps to follow to budget solo travel effectively.
1. Plan your itinerary. In order to successfully budget for your trip, you'll want to plan your itinerary first so you can accurately budget your expenses. For short trips of a week or two, it should be easier to get specific. For long-term trips like a multi-month backpacking trip, you may have to plan more broadly.
2. Identify transportation costs. How much will your flights cost? How much will transportation on your trip cost? Will you be taking additional flights, trains, buses, boats, taxis, or public transportation? This should all be factored into your travel budget.
3. Estimate food costs. Food is another key part of your solo travel budget and one that is fairly consistent. Set a reasonable daily spending limit for food. You may decide to eat one meal out per day and cook the rest of your meals at your accommodation. Additionally, opting for street food meals can be a smart way to save money. Whatever you choose, work it into your budget.
4. Identify activity costs. If you're taking a short trip, you may plan to pre-book tours and activities. If so, be sure to add these to your budget. For longer trips, you might allot yourself a certain amount for activities and tours each day or each week.
5. Don't forget travel insurance. If you can't afford travel insurance, you can't afford to travel. Just check out these travel horror stories to see why it's so important. Covering your trip is more affordable than you might expect. Two of the best travel insurance providers are SafetyWing and World Nomads.
6. Add a buffer. After you've calculated your total travel budget, add a buffer for miscellaneous expenses. If your total budget is $1,500, you may want to add an additional $150 for spontaneous expenses that might crop up and another $150 as an "emergency fund" for your trip.
7. Commit to keeping yourself accountable. Finally, commit to checking in with your budget during your trip. It only takes a few minutes a day to track your expenses and make sure your expenditures are in line with what you planned for. You can use an app like Trabee Pocket to help with this.
Tips For Managing Travel Expenses
Planning your travel budget is one thing, but actually sticking to it is an entirely different matter!
Fortunately, there are travel budgeting tools you can use to track your travel expenses and ensure you are sticking to the travel budget you set.
Use a travel budgeting app
There are a number of ways you can manage your travel expenses. You can use a simple spreadsheet or a general budgeting app like Mint or You Need A Budget.
There are also (free!) travel budgeting apps like Trabee Pocket, Tripcoin, and TravelSpend that allow you to track your travel expenses across various categories.
Make budgeting a priority
You don't need to fixate on your budget the entire time you're traveling, but take a few minutes at the end of every day to tally your expenses and make sure you're on track.
Many travelers don't do this, which can lead to major overspending and regrets.
Choose the right payment methods
Before your trip, do some research on which payment methods you'll use. Some destinations are still very cash-dependent while others have gone almost totally cashless.
If you'll need cash, make sure you have an ATM card with no fees. For Americans, Charles Schwab's Investor Checking bank account allows you to withdraw money from any ATM in the world with no fees. Basically, any fees that are charged are reimbursed to you at the end of the month.
For credit cards and debit cards, you'll want to make sure your cards have no foreign transaction fees. While certain cards will have an annual fee - though this often comes with lots of travel perks - there are also credit cards that are $0 per year, like the SavorOne Rewards card from Capital One.
Choosing A Destination That Fits Your Travel Budget
If you're on a tight budget, choosing the right destination can help you stretch your money further. You can get more for your money in destinations like Southeast Asia, Eastern Europe, and Central America than you can in Western Europe, North America, or Oceania.
Other factors to consider when choosing a destination include:
Seasonality
Traveling in the off-season is a great way to save money on your trip. Prices for everything - accommodation, transportation, and tours - are generally lower outside of the peak tourist season. Plus, as an added bonus, you can enjoy many destinations with much lower crowds.
There are some tradeoffs to traveling during the off-season. For example, it might line up with the rainy season or colder weather; but for many travelers, it's worth it for the savings.
You can also travel in "shoulder season," the month or two before or after the high season. This usually gives you the best of both worlds: good weather but lower prices and lower crowds.
Type of trip
Do you want to city-hop across European capitals, explore jungles, volcanoes, and ancient ruins in Central America, or explore beaches and rice paddies in Southeast Asia?
Depending on the type of solo vacation you want to take, this can factor into where you go and how you budget for your one-person vacation accordingly.
Budget-friendly destinations
Here are some of the best destinations worldwide for cheap vacations to take alone where your dollar will stretch further:
Europe: Portugal, Romania, Poland, Czech Republic, Albania, Montenegro
Latin America: Mexico, Guatemala, Nicaragua, Colombia, Ecuador, Peru
This is by no means an all-inclusive list, but it gives you an idea of countries where you can have inexpensive solo vacations for as little as $50 a day - or less, if you take the following money-saving tips to heart.
How To Save Money On Flights
Flights can be one of the biggest expenses for any solo trip, especially if you are traveling internationally. Here are some ways to take inexpensive solo trips by saving money on flights.
Travel during the off-season
Traveling during the off-season is a great way to save money on all aspects of your trip, especially airfare. For example, flights to Europe from the U.S. may be as much as 50% lower during the months of October and November compared to the peak summer months of June through August.
Be flexible with your travel dates
If you can be flexible with your travel dates, you can score some great deals on airfare. Leaving or returning a day or two earlier or later may result in massive fare differences.
Of course, sometimes this means traveling at strange times (like leaving mid-week instead of at the start of a weekend) but if you can afford to be flexible, it can pay off massively.
In terms of how to tell which days are the cheapest for travel, Google Flights has a visual calendar with prices showing for each day.
Set fare alerts
Can't be flexible with your travel dates? Set a fare alert on Google Flights and be notified when airfare drops for your specific dates. This can help you score seriously cheap flights.
It's a good idea to set a fare alert well ahead of time and keep in mind that the "sweet spot" for booking a domestic flight is 60 days in advance and 120 days in advance for an international flight.
Get notified about deals & error fares
If you want to find the absolute cheapest airfare possible and find error fare deals, there are a few tools you can use.
The first is Twitter. You can set alerts to receive Tweets from fare deal accounts like @TheFlightDeal and @SecretFlying.
There are also services like Going (formerly Scott's Cheat Flights) and FareDrop that send deals and error fares right to your inbox to help you save hundreds of dollars on flights.
For the above strategies, just make sure to book your flight right away, as typically the deals showcased change quickly. You might even make finding a great flight deal your method for choosing your destination!
How To Save Money On Accommodation
Your solo travel costs can skyrocket quickly depending on where you stay. Luckily, there are several ways to save money on solo travel accommodation.
Stay in hostels
One of the best ways to save money on accommodation for single travelers is by staying in hostels. Staying in a hotel can get very expensive if you don't have anyone to share the cost with.
Hostels are an affordable alternative for inexpensive solo travel. And if you think that hostels are only for young people or for backpackers on an extreme budget, think again!
Many hostels cater to travelers of all ages. There are also tons of hostels that resemble boutique hotels more than your typical hostel, and many have private rooms that are comparable to hotel rooms.
Of course, for travelers on a tight budget, staying in a shared hostel dorm room is one of the best ways to save money on your accommodation costs.
You can search a site like Hostelworld to compare the hostel options in your preferred destination. Once you search by location, date, and number of travelers, you'll be given a list of properties and will be able to see right away the rate as well as if private rooms are available.
Use travel credits & points
If you prefer to stay in hotels, using travel credit cards and redeeming points can be a great way to save money or even get a totally free hotel stay.
Many hotel chains like Marriott and Hilton offer co-branded credit cards with sign-up bonuses that can be earned after spending a certain amount of money within a few months of opening the card. These points bonuses can typically be redeemed for several free hotel nights.
You can also use a general travel rewards credit card, like the Chase Sapphire Preferred Card, which offers similar sign-up bonuses in points that can be redeemed towards hotel stays and other travel. Just note that this card does have an annual fee, though it also comes with many travel perks.
Try housesitting or couchsurfing
If you're looking for a way to travel very cheaply and spend zero dollars on accommodation costs, housesitting and couchsurfing are two unconventional methods of travel to consider.
Housesitting involves staying in someone else's home and taking care of their pets and house while they are away. You may be responsible for feeding, walking, and playing with pets, watering the plants, keeping the house tidy, and generally taking care of the place while the owners are away.
Trusted Housesitters is the best platform for finding housesitting jobs. It's a great way to live like a local in a new destination and save money on accommodation.
Another option is couchsurfing. The official Couchsurfing website will help you connect with locals who offer free accommodation to travelers around the world.
As the name suggests, you might be sleeping on someone's couch, so it's not the most glamorous way to travel. But it's great for budget travelers who want to connect with locals.
Important solo travel safety tip: solo female travelers should be especially careful when couchsurfing. It can be a good idea to only stay with female hosts or to vet potential hosts by making sure they have positive reviews from other couch surfers first.
Speaking of safety, you might also consider packing a few travel safety essentials - like a She's Birdie Personal Safety Alarm, which is TSA-approved and can help scare away potential attackers. Other recommendations include Clever Travel Companion Pickpocket-Proof Garments and Speakeasy Travel Supply Hidden Pocket Scarves.
How To Save Money On Food While Traveling Solo
Food is an area of your budget that can get eaten up quickly (no pun intended) while traveling if you aren't careful. Here are some ways to save on food while traveling solo without sacrificing the fun of eating out and discovering new cuisines:
Go grocery shopping
One of the best hacks for inexpensive solo travel is grocery shopping and cooking meals on your own while you travel. Most hostels offer communal kitchens, or you can be sure to choose an Airbnb, VRBO, or other rental that includes a kitchen.
You don't have to cook every meal on your own, but even just cooking for yourself a few times on your vacation instead of eating out can save you a lot of money.
Choose accommodation with free breakfast
Many hostels and budget hotels offer free breakfast every morning, which can be a great way to save money on one meal per day.
Before booking your accommodation, check to see which places offer free breakfast. You can fill up on a complimentary buffet breakfast in the morning, and then you'll only have to spend money on lunch and dinner.
Eat where locals eat
Finally, eating where locals eat is one of the best ways to save money on food while you travel. Restaurants that cater to tourists are often overpriced and don't even serve the best food.
However, if you get off the main tourist trail and seek out the spots where locals eat, you'll most likely find much better prices — and much better food.
Do some research before you travel to find the best local eats in the destinations you're visiting, or better yet, ask a local for recommendations once you arrive.
How To Save Money On Activities While Traveling Solo
Many activities, such as visiting museums and tourist attractions, will not cost you anything extra as a solo traveler. However, some activities do run the risk of incurring the dreaded "single supplement."
Here are some tips for cheap solo travel activities:
Research free activities
Free activities are one of the best strategies for how to travel solo on a budget. You'd be surprised at how many free things to do there are in most destinations.
For example, in New York City, there are dozens of free viewpoints you can visit rather than paying $50+ to go to an expensive observation deck.
Moreover, activities like solo beach days and solo hikes are almost always free.
Consider purchasing a city pass
Many popular destinations around the world, particularly major cities with lots of tourist attractions, offer city passes.
These passes give you access to many popular museums, attractions, and experiences for a discounted price compared to buying entry to each activity individually. They can also help make solo travel more fun by introducing you to a destination's top attractions.
If you're someone who enjoys visiting many museums and tourist attractions, this can be an excellent way to save money on activities. You can check the official CityPASS website to see if your destination is listed, though keep in mind there are other brands of discount passes too.
Avoid solo travel supplements
Unfortunately, some activities carry a single supplement for solo travelers. For example, cruises and tours that are priced based on double occupancy often carry a supplement for solo travelers.
When it comes to group tours, you can often agree to share a twin room with another traveler to avoid having to pay for a single supplement.
On cruises, you can sometimes find solo travel deals where the single supplement is waived or greatly reduced.
How To Save Money On Transport While Traveling Solo
When it comes to how to travel solo for cheap, managing your transportation costs is another important element for sticking to your solo travel budget.
One of the drawbacks of traveling solo is that you don't have anyone to split transportation costs with. When traveling with others, you can save money by splitting a taxi, Uber, or rental car.
But on your own, here are some ways to save money:
Use public transportation
Public transportation is one of the best ways to save money while traveling solo. Taking a taxi or an Uber all the time can quickly get pricy, but public transportation typically costs a couple of dollars or less per ride.
If you'll be staying in a destination for an extended amount of time (more than a few days) and plan to use public transportation frequently, it may also be worth purchasing a weekly transit pass compared to buying single tickets.
Research transportation in advance
Another way to save money on transport is to come prepared to your destination. Research the best ways to get around in advance of your trip.
In some places, renting a car may actually work out to be a cheaper option, while in other places, you might save money using rideshare services, buses, or trains.
Stay in a central location
Staying in a central location is a great way to save money on transportation in your destination. You may find a hostel that's $10 cheaper outside the city center, but what if you have to spend $10 a day on transportation costs to get where you want to go?
Choosing a central location means that you'll be able to walk around more and spend less money on transport costs. You may also want to choose accommodation that's close to the train station or public transportation in your destination.
Where To Get Travel Insurance
Before heading off on a solo trip, it's wise to get travel insurance.
One of the best travel medical insurance for travelers is SafetyWing as they've got a large network and offer both short-term and long-term coverage — including coverage if you're traveling for months as well as limited coverage in your home country.
Additionally, SafetyWing is budget-friendly and offers $250,000 worth of coverage with just one low overall deductible of $250.
Click here to price out travel insurance for your trip in just a few clicks.
Post-Travel Budget Review
After your trip, it's a smart idea to do a post-travel budget review. Find an hour to sit down and closely review how much you spent during your travels.
Take a look at your initial budget and your actual expenditures and see how well you stuck to what you planned to spend. Were there any areas where you went over budget?
Maybe you spent way more money than you expected on going out to eat, or maybe you ended up splurging on Ubers or taxis more often than you took public transportation.
Identify these areas of improvement for future travel planning purposes, but don't get down on yourself too much for a little bit of overspending. Money will come and go, but the memories from your travels will last a lifetime, and that is priceless!
Planning A Solo Trip On A Budget: Final Thoughts
Hopefully, these tips can help you confidently travel the world solo on a budget! While travel can certainly be expensive, it's also possible to book travel at a reasonable price.
It's helpful to look at the biggest costs to determine how you can get them down, like traveling outside of peak season, such as during shoulder season, and making use of strategies to keep big ticket items like flights and hotels low.
Using the steps above, you'll be able to create a travel budget for your solo vacation - and stick with it!
What would you add to this guide on how to create a solo travel budget?
Enjoyed this post on creating a travel budget? Pin it for later!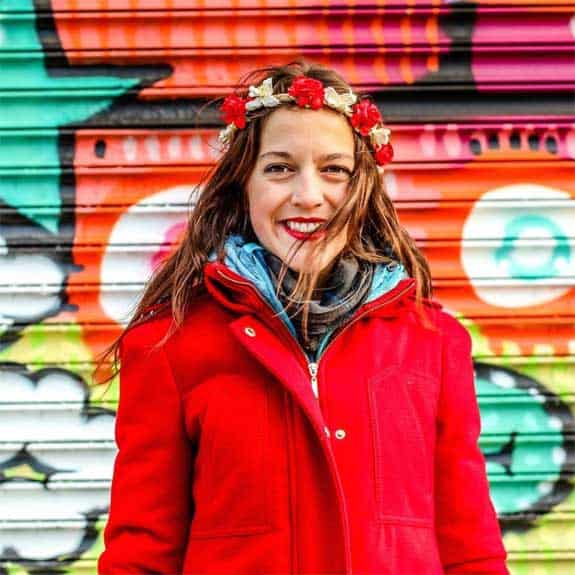 Hi, I'm Jessie on a journey!
I'm a conscious solo traveler on a mission to take you beyond the guidebook to inspire you to live your best life through travel. Come join me!
Want to live your best life through travel?
Subscribe for FREE access to my library of fun blogging worksheets and learn how to get paid to travel more!