Hiking & Mule Riding My Way Through Arizona's Grand Canyon [Photo Essay]
When I was 16, my parents took a trip to Arizona's Grand Canyon. As I couldn't skip high school classes, I had to stay behind and stare enviously at stunning red rock and colorful sunset Grand Canyon photos from from my email in New York.
Then, at the age of 27, my dad announced he'd be heading to Phoenix to visit my uncle, and invited me to come.
The stars and moon aligned (aka I had enough points on my Southwest credit card for a free round-trip flight) and I finally got to go.
I'm always a bit nervous before visiting an attraction with as much hype as the Grand Canyon.
I actually willed myself the night before to not feel excited (c'mon Jessie, stop picturing those swirled marble rock trails and think of paint drying!). I didn't want to feel let down if it wasn't as spectacular as I was hoping.
Well, sites don't get named one of the 7 Wonders of the Natural World for nothing, as you'll see in these Grand Canyon photos — although nothing compares to experiencing a place in person.
Truly, no Arizona travel guide would be complete without mentioning this incredible attraction.
The Grand Canyon of the Colorado River is made up of tens of thousands of gorges, all coming together to form one enormous canyon, according to the Grand Canyon National Park service.
It was the mighty Colorado River that cut through and sculpted the rock layers, creating the otherworldly scenery we have today.
While the uppermost rocks feature sediment from ancient seas, swamps, and deserts, the oldest rocks down below were formed within the earth.
In total, it is believed the Grand Canyon is not even 6 million years old, with the exposed rocks aged at a few hundred million years. Interestingly, the South Rim is shorter than the North Rim, 7,129 feet (2,173 meters) vs 8,500 feet (2,591 meters).
While we may not know the exact age of the Grand Canyon, one thing is for sure:
It is home to incredible views and some of the best hikes in the world and is a top pick when it comes to adventure travel destinations.
"Breathtaking" is the best way to describe it, as literally every time you glance over the Grand Canyon Rim your breath literally leaves your body. My first glimpse was a total surprise.
I'd been completely engrossed in my map trying to find the South Rim Visitor Center, when suddenly I looked up and — bam! — there it was, layers of ancient rock bed piled high, contrasting textures, colors, and heights forming one of the world's most iconic landscapes.
Everyone needs to see this in person. While I tried my best with these Grand Canyon photos to show the beauty of the place, there's nothing like being swallowed up by it as you traverse below the rim. Nothing.
Grand Canyon Recommendations:
If you do have only one day, I recommend starting at the Visitor Center and hiking along the paved Rim Trail, stretching for 14 miles (22 kilometers) and offering grand views of the Canyon from over the rim. Most of the path is wheelchair accessible, and you'll find bathrooms and water fountains along popular sections. Some lookout vistas I hit include to Mather Point, Yavapai Point and Geology Museum, Pipe Creek Vista, South Kaibab Trailhead and Yaki Point.
The South Kaibab Trailhead is worth noting, as it takes you down into the Grand Canyon. While this hike takes two days — it goes all the way down to the Colorado River, beginning at 7,200 feet/2,195 meters in elevation — you should do part of it to go below the Rim. There are various points along the way you can hike to, such as Ooh Aah Point (1.8 miles/2.9 kilometers; moderate), Cedar Ridge (3 miles/4.8 kilometers; difficult) and Skeleton Point (6 miles/9.6 kilometers; very difficult).
The most popular hike in the Grand Canyon is Bright Angel Trail, a historic route used since at least the 1800s by Havasupai Indians as it was accessible to water — although as Native Americans have been inhabiting the Grand Canyon for thousands of years the route may have been used even longer. One should also spend some time on this trail, as it also takes you into the Grand Canyon. Other Points along Bright Angel Trail for those who don't want to hike all the way to the basin of the Canyon include Upper Tunnel (0.4 miles/0.6 kilometers; easy), Lower Tunnel (1.7 miles/2.8 kilometers; moderate), 1.5-Mile Resthouse (3 miles/4.8 kilometers; moderate), 3-Mile Resthouse (6 miles;9.6 kilometers; difficult), Indian Garden (9 miles/14.4 kilometers; very difficult) and Plateau Point (12 miles/19.3 kilometer; very difficult).
Free shuttles can take you back to your lodge or other viewpoints.
As I had two days, the next morning began with a sunrise vista over the Grand Canyon. Instead of fiery colors I was actually given an eerily beautiful misty fog morning, the rocks draped in clouds. The viewpoint shown was located less than five minutes on foot from the Maswik Lodge where I was staying, perched along the South Rim near the Bright Angel Trailhead.

I also did a 9am mule ride along the South Rim. While the forms you fill out and the briefing beforehand lead you to believe your likelihood of dying is 9-1, the ride is actually extremely leisurely. On my morning it was bitter cold and foggy, which was both a blessing and a curse; a blessing as it allowed me to see the South Rim in a new light, and a curse because even with six layers of clothing on I was freezing my butt off.
Luckily, the guide helped to distract the group and forget their icy pain with interesting facts about mules and the park. Some that stuck out for me:

Did you know a mule is a cross between a female horse and a male donkey? If the sexes are reversed, you'll get a "hinny," which are a lot more stubborn and uncomfortable to ride. Apparently, mules offer the best traits of horses and donkeys, and are known for being sure-footed, friendly and having great peripheral vision.
Yucca plants were used by certain Native American groups for a variety of purposes, from making shoes to fishing poles.
Certain Native American groups used juniper berries for medicinal purposes, as they help people throw up when necessary (unlike modern man who instead used these poisonous berries to get drunk, as in by making gin).
At it's widest section the Grand Canyon stretches 18 miles (29 kilometers), although the average is 10 miles (16 kilometers). It's about 6,000 feet (1800 meters) deep.
When hiking, it's important to watch out for a local pink rattlesnake that blends in with the Grand Canyon's rosy hue. While I didn't see any, I definitely can imagine how scary it would be to accidentally step on one while hiking.
Keep in mind, to do the mule ride there are about 101 regulations that all boil down to this: everything you bring MUST be tied to string (they'll give you some if you don't have any). This is to prevent items from falling down into the Canyon or onto the park grounds during the ride. Moreover, long pants, long sleeves and a hat are mandatory, as is water, although they'll provide you with a pre-strung bladder bag.
Tip: For my Grand Canyon trip I stayed in the Maswik Lodge. I recommend staying in the park for at least one night. There are so many worthwhile hikes — some which take multiple days and which you'll need a permit for — and one day really is not enough.
On The Way Home: Stop at the Cameron Trading Post and peruse Native American handicrafts, learning more about the individual art traditions from the artists themselves as well as information cards on each table display. You'll find everything from jewelry to rugs to Cedar Mesa Pottery to Alabaster Sculptures and beyond. It's a great place to purchase authentic hand-made souvenirs pertinent to the local culture.
If I Could Do It Again: I would have allotted more time — at least 3 full days to do one complete 2-day hike like Bright Angel or South Kaibab, and one day to do the mule ride and wander around the South Rim. I'm still kicking myself I didn't get to go deeper into the Grand Canyon, although I guess that just gives me a reason to return. Note: A Backcountry Permit is needed for camping/multi-day hiking.
Keep in mind, hiking in the Grand Canyon isn't something to take lightly. Safety precautions must be taken. For those who think I'm exaggerating, read this story about how Boston Marathon runner Margaret Bradley died from inadequate food and water supplies while trail running at the Canyon. When hiking in the Grand Canyon — especially into the Grand Canyon, via trails like Bright Angel and South Kaibab — keep the following tips in mind, which I learned from the National Park Service while exploring the attraction myself:

Hydration is one of the most important things to think about, and a minimum of 1 gallon of water is necessary.
In terms of food, eat double the amount of calories you usually would. Salty snacks like pretzels, jerky, sardines, nuts and trail mix work best, as they replenish the salt lost through sweat. Sugary snacks, on the other hand, can make you crash.
Don't get too close to wildlife. Not only is it irresponsible to feed and touch wildlife — you're making them dependent and un-afraid of humans, negatively influencing their natural instincts — but if an animal gets aggressive they could hurt you.
Study the maps and trail information sheets given to you when you enter the park, as they'll tell you where water, restrooms and food areas are available, as well as the length and difficulty level of each trail.
Don't hike to the Colorado River and back in one day. While it's not impossible, it's extremely strenuous and you may find yourself in a precarious situation. Yes, even if you're in a good shape. Instead, apply for a Backcountry Permit and do the trek over two days. This is recommended regardless, as you can experience camping inside the Canyon.
Sunscreen, a hat, a safety whistle, proper hiking attire, and a headlamp/flashlight in case you get caught on the trails after dark should all be in your pack.
Have you visited the Grand Canyon? Please share your experiences and recommendations in the comments below.
Featured Product: Jessie on a Journey Grand Canyon Tote Bag
Click on the image for more details. Mugs, phone cases, laptop skins and other accessories are also available with this print.
Also Check Out:
Travel Photo: Pigs Swimming In Azure Caribbean Waters
California Adventure: Hiking The Otherworldly Landscapes Of Joshua Tree National Park [Photo Essay]
Discover New York: A Day Trip Escape To Bear Mountain [Photo Essay]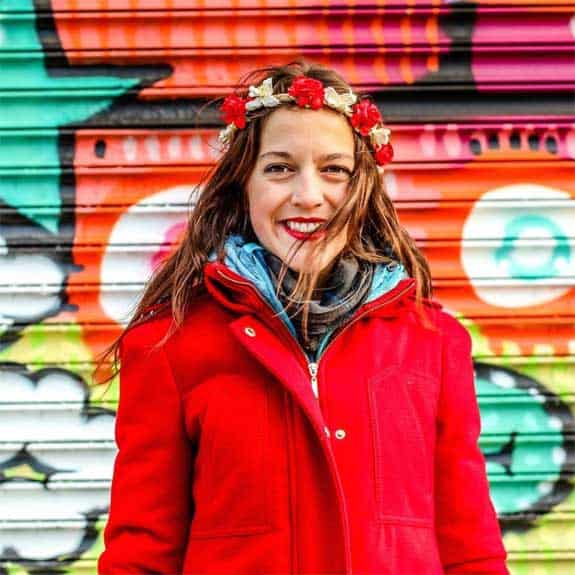 Hi, I'm Jessie on a journey!
I'm a conscious solo traveler on a mission to take you beyond the guidebook to inspire you to live your best life through travel. Come join me!
Want to live your best life through travel?
Subscribe for FREE access to my library of fun blogging worksheets and learn how to get paid to travel more!