Urban Adventures: Summiting Piestewa Peak In Phoenix, Arizona [Photo Essay]
active outdoor adventures
. On a Monday morning I decided to take one on: Squaw Peak.
After Camelback Mountain, Squaw Peak is the second-highest point in the Phoenix Mountains and the city's third-highest point in general, sitting at 2,610 feet (796 meters) tall.
In my opinion, this combined with the trail's jaw-dropping beauty makes it one of the
best day hikes in the world
and should absolutely be mentioned as a recommendation in any
Arizona visitor guide
. Today you may actually hear locals call it by a different name, Piestewa Peak. This is a controversial topic in Phoenix. While the new name pays homage to Lori Piestewa, the first Native American female serving for the U.S. military to die in combat and the first female soldier in total to be killed during the 2003 Iraq War, the original name was believed to be derogatory by Native Americans who thought it to have a sexual connotation (as in, it means "vagina"). There are many locals, however, who refuse to call the mountain by its new name, not only because it's the name they grew up hearing, but because they don't believe the word to be disparaging. It goes further than Phoenix, too, as opposers to the title "Squaw" are trying to get the name changed on a national level, with landmarks around the country. It's an interesting story —
and one you can read more about here
— but for now, I want to tell you (and show you!) about the trek. The hike itself is great for
solo travelers
, challenging (I'd call it moderate) and well-traversed in case you need help. It takes about an hour to get to the top, with few breaks from the steep inclining path. For hard facts, it's 1.2 miles (1.9 kilometers) to the top, with an elevation gain of 1,200 feet (366 meters). Phoenix is know as the Valley of the Sun for a reason, so make sure to bring the essentials: salty snacks, sunscreen, a hat and, mostly importantly, plenty of water (one Poland Spring bottle is not enough!). Also, while you don't need to be a marathon runner to complete the trek, being in shape and agile is necessary, as the terrain is rocky and rough. At some points, a bit of climbing and balance are necessary. From the top, enjoy panoramic views of the city, surrounding mountains and beyond. Even if you don't make it to the top, which typically takes about an hour, there are numerous viewpoints along the way that can satisfy your need for great photos. If you're a beginner hiker this is perfect, as the trek tends to get more challenging toward the end, not only because you're tired, but because the terrain gets more rocky and steep. One thing I loved about the hike was that it wound around the mountain, providing city views one minute and cacti-clad mountains the next. There were also a few shady spots to seek refuge from the unforgiving sun and grab a drink of water. To get to the trailhead, drive down Lincoln Drive and turn onto Squaw Peak Drive, until you come to a parking lot on your left titled "Piestewa Summit Trail #300." The hikes within Phoenix Mountains Park, where this trail is located, are free to enjoy between the hours of 5am and 11pm.
Have you hike Piestewa Peak in Phoenix, Arizona? What was your experience like? Please share in the comments below.
Featured Product: Grand Canyon Sunrise Tote Bag
Click on the product image to go to the information page. This photograph comes on other accessories, as well, like mugs, phone cases, pillows and laptop skins. Photo was taken by me along the Grand Canyon's South Rim at sunrise.
Also Check Out:
Travel Photo: Pigs Swimming In Azure Caribbean Waters California Adventure: Hiking The Otherworldly Landscapes Of Joshua Tree National Park [Photo Essay] Discover New York: A Day Trip Escape To Bear Mountain [Photo Essay]

One great thing about Phoenix, Arizona, is that while it has the amenities of a city (great restaurants and bars, shopping, accessibility), it's also full of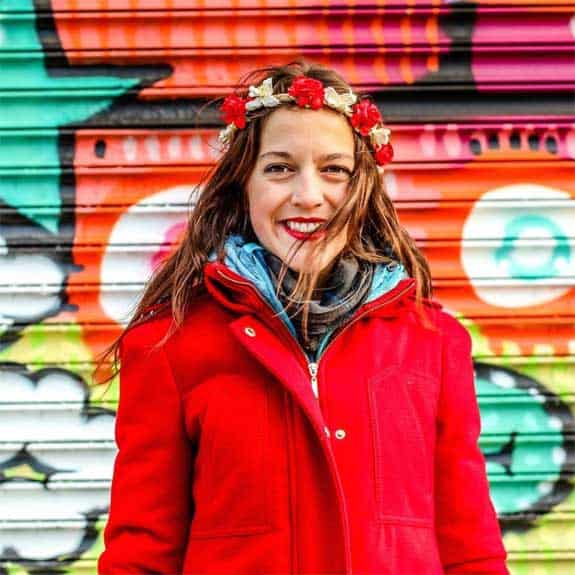 Hi, I'm Jessie on a journey!
I'm a conscious solo traveler on a mission to take you beyond the guidebook to inspire you to live your best life through travel. Come join me!
Want to live your best life through travel?
Subscribe for FREE access to my library of fun blogging worksheets and learn how to get paid to travel more!