Islands Of Adventure: Jungle Trekking On Okinawa's Iriomote Island In Japan
Japan Airlines
and by boat. If you're adventurous, your first stop in Okinawa should be Iriomote Island, a haven for backpackers offering jungle trekking, kayaking, diving, snorkeling, mud clamming, exploring star-sanded beaches and more. To help you get a taste of the experience on Iriomote, here is a photo-based
Japan travel guide
featuring the island's jungle-trekking as well as a glimpse into its other adventurous offerings.
Stay
A Hoshinoya Resort, Nirakanai Iriomotejima is an eco-friendly jungle accommodation set on the beach. This is an excellent place for travelers who want to stay in a luxury hotel with a jungle feel to it. The property is Iriomote's largest resort, with 140 spacious rooms of different classes. Relax on the day bed and sip a glass of local sake or hangout on the balcony and gaze out at the azure waves lapping up onto the beach. The main draw of the property is the food. While breakfast is a buffet of traditional Japanese dishes and some Western fare, lunch is served a la carte with options like beef curry, sashimi and Loco Moco, a steak patty on a bed of rice topped with a fried egg. Dinner will be your favorite meal as you're presented with a buffet of over 120 typical dishes and desserts. The restaurant uses fresh, local ingredients, and meals can be enjoyed at polished dark wood tables overlooking the gardens and pool.
Jungle Trekking & Adventure
Iriomote Island, the largest of the Yaeyama Islands and the second largest island in Okinawa, is a haven for backpackers, thanks to its offerings of jungle trekking, waterfall hiking, kayaking, diving, snorkeling, mud clamming, exploring star-sanded beaches and more. You can book excursions through the hotel. This is a photo essay based on my day trekking to the hidden Na-ra Falls. It started with a boat ride through the mangroves and Adan fruit trees down the Nakama River, until the group arrived at an innocent looking plank of wood which is where we de-boarded. From there, we ventured into the rainforest, traversing narrow hilltop trails, climbing over boulders and wading through water to get to the beautiful waterfall. It happened to be raining the day my group partook in the adventure, which made it even more of a challenge. Note: Whether it's raining or not you will get wet during this hike. Wear shorts and bring dry clothes and water. Velcro-bottomed shoes, gloves and ponchos are provided by the hotel.
 Extra Adventures
Here is a visual of some of the other adventures I experienced on Iriomote.

While many travelers to Japan choose to stay in Tokyo, the islands of Okinawa are easily accessible via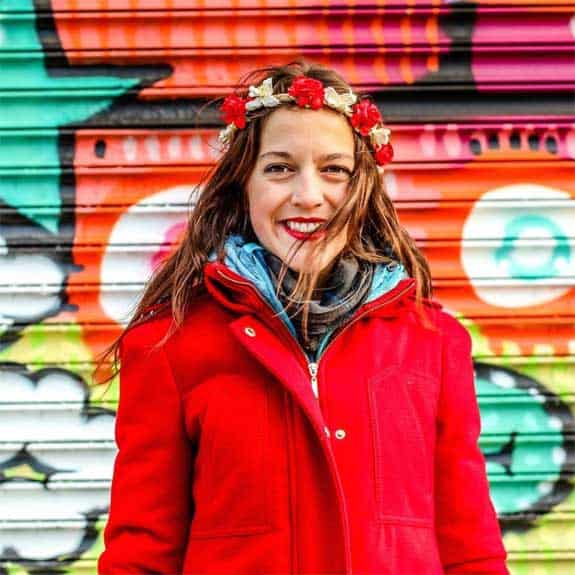 Hi, I'm Jessie on a journey!
I'm a conscious solo traveler on a mission to take you beyond the guidebook to inspire you to live your best life through travel. Come join me!
Want to live your best life through travel?
Subscribe for FREE access to my library of fun blogging worksheets and learn how to get paid to travel more!