12 Antigua Adventures For An Unforgettable Caribbean Trip
A big thanks to Traverse Events, Elite Island Resorts, and the Antigua and Barbuda Tourism Authority for hosting my trip. Please also note this post contains affiliate links, which means if you make a purchase I earn a commission. Thank you for supporting the site!
"I'll have a mojito, please," I said to the bartender, who smiled before turning to make the drink.
I'd learned a few nights prior that despite everything being included, the staff at The Verandah Resort & Spa in Antigua did not skimp on alcohol.
After one too many Rum Sizzlers, I found myself grabbing the microphone from the resort band and channeling my inner Beyonce.
Well, liquid courage made me think I looked like Beyonce, though iPhone footage proved otherwise.
It wasn't a big deal, though. Nothing was when you were at an all-inclusive in the Caribbean.
Everything was just…easy.
At this luxury Caribbean resort, there were multiple beaches, restaurants, and bars, as well as live entertainment and daily activities. Renting kayaks, paddle boards and paddleboats was a breeze, and there was no need to ever pull out your wallet.
While I'll admit this wasn't my usual style of travel, I could definitely see the appeal.
The truth is, while I travel a lot I'm rarely on "vacation".
This, however, was the epitome of an escape from reality, from sipping coffee paired with sea views on my balcony to drinking local beer while dancing to a calypso band.
It was a blast, though of course, it's also important to leave the resort and explore the island, something I think many travelers to an island like Antigua miss out on.
To help ensure you have an incredible vacation while also experiencing Antigua adventure and culture, I'm sharing an itinerary you won't want to miss.
Psst, don't forget to pin this post for later!
Antigua Trip Video
Before we dive into this Antigua travel guide…
Make sure to watch my trip video above!
You'll really see what makes this Caribbean island so special, and why Antigua should absolutely be on your list.
While I took most of the footage for the video myself, I want to thank a few incredible content creators who let me use some of their clips, including Michael Ball of Traverse Events (drone shots), Damon of Scooter Snorkeling (underwater snorkeling shots), Nina Ragusa of Where in the World is Nina? (cycling shot), Patrick Muntzinger of German Backpacker (a few of the boat party clips), and Daniel James of Dan Flying Solo (mangrove kayaking clip).
Moreover, the Antigua businesses featured in the video include:
The Verandah Resort & Spa
The Elite Dancers (aka the Sebastian Family)
Scooter Snorkeling
Wallings Nature Reserve
Shirley Heights Sunday BBQ
Island View Restaurant (baked chicken and beer with a view)
Tropical Time Out Ice Cream Parlor & Deli
The Copper and Lumber Restaurant (seafood pasta)
Tropical Adventures (sunset cruise)
After watching, continue reading.
Antigua History
Before researching things to do in Antigua, it's important to understand the history of the destination.
The settlements of the original Amerindian inhabitants date back to 2900 BC, with the British colonizing Antigua in 1632.
As British settlers moved to the island, they brought their slaves with them to help work the land, particularly the sugar plantations. According to the BBC, within four years half of the island's population was made up of African slaves.
Slavery was abolished in 1834, though sugar production continued to be an important economic export. The BBC notes that in the 1960s tourism became the key industry, which it still is today.
On November 1, 1981, Antigua and Barbuda gained their independence.
The government is set up as a constitutional monarchy, electing its own local government. That being said, it's part of the Commonwealth, and Queen Elizabeth II is the reigning monarch and head of state.
One thing I didn't realize before visiting:
Antigua is actually one main island that comprises the country of Antigua and Barbuda. These two main islands are surrounded by smaller islands that are part of the country too, like the uninhabited Redonda.
Apparently, the names were given to the islands by Christopher Columbus, who must have thought Antigua looked ancient in some way (because Antigua means "ancient" in Spanish), and possibly saw some bearded locals on Barbuda or the Bearded Fig Trees (as "Barbuda" means "bearded" in Spanish).
Some also note that Columbus may have named Antigua after an old church in Seville.
Today Antigua also has a new name, or at least a new nickname:
"The Land of 365 Beaches", a nod to the fact the island has a soft white sand beach for every day of the year.
Antigua Culture
These beaches absolutely help bring in tourism.
But there is one problem:
As stated above, many travelers to Antigua never leave the resort or get up from their seaside sun lounger.
And while this is a great recipe for a relaxing getaway, it can be argued that if you haven't interacted with the local people, tried the local food and explored the culture you haven't truly visited a place.
A few ways to infuse some local culture into your Antigua trip:
Try the Antiguan Black Pineapple, touted as the world's sweetest pineapple.
Savor a local dish like ducana — kind of like a sweet potato dumpling — and salt fish. I actually saw two locals argue whether ducana should have raisins or not, so apparently, there is some room to add your own spin.
See — and dance to — live local music, like soca, calypso, reggae or dancehall, among other styles.
Take part in outdoor activities. The below list of adventures in Antigua will help. Antigua is known for its natural beauty and dramatic scenery, so it's recommended to get to know it up close.
Have a local drink. Visit the Antigua Distillery, known for making Cavalier Muscovado Rum, as well as the Antigua Brewery, famous for the Wadadli Gold beer.
This is just a small sampling of ways to experience the local culture in Antigua.
Is Antigua Safe?
The reason for my visit to Antigua this time around was a press trip, so I was in a group; however, as someone who mainly travels solo, I always make it a priority to look up as much as I can about local safety.
Luckily, Antigua is very safe. I actually have visited alone on a previous trip and think it's possibly the best Caribbean island for solo female travel. I really enjoy Antigua solo travel and recommend trying it for yourself at some point.
One local guide told me that violent crime, especially murder, is extremely rare on the island. If you encounter crime, it will more likely be pickpocketing.
Of course, you always want to be cautious whether you're home or on the road, so stay aware of your surroundings.
Pro tip:
I recommend purchasing travel insurance as well as packing these travel safety gear items, particularly:
Note:
While I was in a group, I did visit Antigua solo in 2017 and had an incredible experience.
Especially compared to Caribbean destinations like the Bahamas and St. Lucia, both of which are incredible but very couples-centric, Antigua made me feel safe and right at home, even on my own.
Antigua Adventure Experiences
One of the best ways to explore the island:
Through Antigua adventure experiences like hiking, cycling and even something called "scooter snorkeling". More on that below!
1. Hike The Pillars Of Hercules
If you're interested in Antigua adventure, don't miss this gorgeous trek.
Hiking in Antigua is a great way to get to know the local landscape, especially the stunning views of the Caribbean and Atlantic.
This moderate 5.4-mile trail begins at Galleon Beach, weaving together woodland and history as you pass ancient graves and cistern ruins dating back to the 18th century.
At the halfway point, you'll come to one of Antigua's best viewpoints:
Shirley Heights.
This restored military lookout showcases gorgeous views of the English and Falmouth Harbours from 490 feet — and is also where a lively local barbecue with live music takes place on Sundays.
From Shirley Heights descend down toward the Atlantic to get up close to the dramatic limestone Pillars of Hercules, naturally carved into the cliffside by Mother Nature.
The finale:
Walking along a white sand beach touching the crystalline waters of Antigua's English Harbour.
Warning:
Your jaw will hurt from hanging open the entire time!
2. Trek Signal Hill For A 360-Degree Antigua View
Another incredible Antigua hike is Signal Hill within Wallings Nature Reserve.
The reserve features 1,680 acres, with a prominent feature being the historic reservoir.
It was originally built between 1890-1900 to hold 13 million gallons of water for local villages; however, after a long drought from 1912 it was reforested.
Still, as you do this Antigua rainforest hike you'll see the reservoir along with ruins of dams, pumping stations, and trenches.
While there are a number of trails to choose from — including a five-hour hike that takes you to Rendezvous Bay Beach — I opt for Signal Hill.
This Antigua hike is a moderate 2.24-mile trek that takes you through the rainforest. Along the way, it offers a 360-degree view of Antigua, with views of reefs, mountains, beaches and more. In fact, on a clear day you can see Barbuda!
While the ending is noteworthy, the trek itself is lovely, too.
After walking up a large hill, our group ascended a set of root steps known as the "Highway to Heaven". Near the top, we became enveloped in lemongrass, the scent filling the air along with blowing cotton from the silk cotton tree.
From a mid-way vista, it's possible to see Cades Reef along with the Caribbean islands of Montserrat, Redonda and even Guadeloupe, where I'd recently traveled.
Having our incredible guide Refica Attwood, who also happens to be Wallings' Executive Director, also meant gaining a ton of local plant knowledge.
For instance, did you know elephant ear leaves can be used as an umbrella, fan or even as a container for food?
Additionally, Attwood shared the story of the "naughty" sandbox tree, where Antiguan parents threaten to take badly behaved children and leave them there. On a happier note, the fruit of the tree is often used for jewelry.
Then there is the strangler fig tree, which, as the name suggests, makes for a bad forest neighbor if you're a tree.
3. Go "Scooter Snorkeling" In Antigua
This Antigua adventure is definitely quirky.
Actually, I'd never heard of a scooter snorkeling tour before.
Our snorkeling group met Damon, the owner of Scooter Snorkeling, at Galleon Beach, the clear waves of the English Harbour lapping up against the shore.
While I expected the scooter to look somewhat like what delivery people in New York ride, this actually resembled a small vacuum.
After attempting to figure out how to sit on it and then realizing that was impossible, I came to find that maneuvering the scooter was actually really easy.
There are start buttons on both sides, and you simply hold one down at a time to start moving. This is so you can regularly give each finger a break — because they will get tired.
There are three gears, and the scooter can move up to four miles per hour, either forward or even down toward the bottom of the sea floor.
Damon led our group through the water, pointing out sea turtles, lobster, manta rays and schools of tropical fish in the reef. We even saw a shipwreck and the famous Pillars of Hercules mentioned above.
When asked why he started the company, Damon noted that he wanted to create an experience for people who had trouble swimming but who wanted to snorkel.
How beautiful is that?
Watch the trip video here to see what this experience is really like:
4. Hike Up The Middle Ground Trail
I was absolutely not expecting to go on a hike when I stumbled upon up this trail.
In fact, I was heading to The Copper and Lumber Restaurant at Nelson's Dockyard, a cultural heritage site and marina in Antigua's English Harbour.
Arriving early, I joined a few of the women on my press trip in going to check out a nearby viewpoint.
While on the trail, we suddenly saw a family of goats…
And began following them up the hill in our open-toed shoes, because, well, how could we not?
This Antigua adventure took us up the Middle Ground Trail, which I later learned is named after the Middle Ground Military Complex built between 1791 and 1793 that stood there until 1854, when the British army left Antigua and it stopped being used.
Interestingly, the trail itself was once used by soldiers as it connected a number of military outposts.
It's a stunning trail, with a number of viewpoints and, of course, adorable goats.
Our only problem was we were all in sundresses and sandals. At one point, we needed to hold a rope to make it up the steep incline.
Luckily, we arrived safely to the top and were able to take in this view:
Worth it.
From there, the trail extends to Pigeon Point Beach, touted as one of Antigua's most beautiful beaches.
5. Spend Time Doing Water Sports In Antigua
Antigua is a top wellness destination, especially with all of the active offerings.
Most properties, whether you're staying at a small boutique accommodation or all-inclusive hotel in Antigua, offer onsite watersports.
At The Verandah Resort & Spa, snorkeling, kayaking, paddleboarding, windsurfing, and Hobie Cat sailing are all included at their onsite beach.
If you want to get offsite, there are a number of popular tours, including:
6. Bike, Hike & Kayak Antigua
If you're looking for a three-in-one adventure in Antigua, you can book a Triflexcursion.
Along with learning about Antigua's history and culture, you'll explore the island by biking, kayaking, and hiking.
The two-hour tour begins with biking through St. John's, before hopping in a kayak to explore Antigua's mangroves.
To finish, you'll do a short leisurely hike around Fort James or Fort Barrington, two important Antigua landmarks providing insight into Antigua's past.
Another highlight is getting to visit a cafe owned and run by a former Miss Antigua.
Pro tip:
If you're nervous about cycling through a city, Sunday mornings tend to be quieter as many locals head to church.
That being said, the tour really is perfect for all experience levels on any day.
The company owners, Mark and Giles, will make sure you have a great time.
7. Other Active Adventure Antigua Tours
I didn't partake in these tours personally, but they are well-reviewed and on my bucket list for next time:
Culinary Adventures In Antigua
I'll admit on this trip I spent quite a bit of time dining at the all-inclusive Verandah Resort & Spa, as well as its sister property, The Pineapple Beach Club.
That being said, I did take some time to eat around the island.
8. Eat Local At Ruth's
When I asked the local tourism board where a nice local place to eat was, they mentioned Island View Restaurant.
After pointing the location out on Google Maps to my taxi driver, however, he nodded his head and said, "Ah, yes, you mean 'Ruth's'."
Apparently, Ruth is the owner of this delicious establishment, which also offers an elevated deck showcasing gorgeous views of surrounding islands.
There is no paper menu. Instead, a man named Bill told me I could order baked chicken or stewed chicken with callaloo rice, shredded carrot, and roasted potatoes.
"Baked, please," I smiled. "Can I also have a local beer?"
Bill nodded and took me into the attached convenience store, pointing to a fridge in the back.
I grabbed a cold bottle of Wadadli, the condensation cooling my hot skin, and proceeded to savor the best meal of the entire week-long trip.
Recommendation:
On the way back to your hotel, stop at Tropical Time Out Ice Cream for a cone of rum raisin ice cream or passion fruit sherbert.
Or both!
The ice cream parlor is walkable from the hotel, and they serve food like burgers, chicken nuggets, and fries, too.
9. Party At The Shirley Heights Barbecue
As stated above, on Sundays you can join enjoy a local barbecue at Shirley Heights.
Along with local food, live steel drum bands and locals selling hot sauces, you'll take in gorgeous views, particularly stunning at sunset.
Bonus:
This is a great spot to savor local cuisine like Grilled Antiguan Lobster paired with a rum punch.
10. See A Show & Chow Down At The Outhouse
This Antigua restaurant is part of The Pineapple Beach Club.
The open-air eatery offers gorgeous sea views during the day, while string lights add ambiance at night.
Plus, you'll love the planks of wood nailed to the deck walls and ceiling, signed by past guests with names, dates, and notes.
When I visited The Outhouse I got to see an open-air performance, which was followed by a delicious all-you-can-eat barbecue.
11. Take A Cooking Class In Antigua — With Rum
This is another Antigua adventure for my next visit.
I heard so many incredible things about Nicole's Table – Cooking With Rum.
The Caribbean has a rich history of rum that dates back to the 17th century when sugar plantations discovered that fermenting and distilling molasses — a byproduct of sugar refining — produced alcohol.
Today rum is the spirit of choice in the Caribbean, whether you're in a beach hut hangout or hotel cocktail bar.
This four-hour class plays on that, and each local dish infuses the spirit in a delicious way.
You'll learn how both light and dark rums can enhance meals in different ways, while also getting to cook with a local in her home.
12. Attend A Seafood Festival
Every Friday, the Copper and Lumber Restaurant at Nelson's Dockyard hosts a seafood buffet.
You'll dine outside right on the water, enjoying heaping plates of seafood pasta, whole fried fish, grilled mahi-mahi, stir-fried shrimp and more.
There is also a bar serving, beer, wine, and rum punch if you'd like to imbibe.
Another bonus to this experience, at least when I went, was how friendly the chefs were. You can learn a lot about local life in Antigua just waiting in line for your meal.
It's worth noting the significance of Nelson's Dockyard, as well.
Along with being Antigua's largest national park, it's also the world's only continuously working Georgian dockyard, according to National Parks Antigua.
In the 18th century, it was the only dockyard in the East Caribbean that could handle large ship repairs.
Today, a variety of yachts and boats use the dockyard, which retains its historic charm — there are even historic forts — while showcasing modern amenities.
The dockyard is named after British Hero of Trafalgar, Horatio Nelson, who was captain of the H.M.S Boreas from 1784 through 1787. He spent a lot of time in Antigua ensuring British laws were followed in the colonies.
Responsible Tourism In Antigua
I want to end this post by talking about responsible tourism in Antigua.
The island is full of ethical adventures, allowing visitors to meet and support locals and enjoy the stunning landscapes without causing harm. Most bars and restaurants don't automatically give you straws, which is great.
That being said, I noticed a few attractions where wildlife is made unwild to support tourism.
Please remember that when booking tours in Antigua — or anywhere — that touching wildlife or doing things that cause them to act unnatural, such as attracting them with food, can have serious negative consequences.
Before booking an activity, do your research.
Ask yourself:
"Does this seem like normal behavior for this animal?"
If you love wildlife, watch these animals from afar and make sure you're acting in a way that won't have a negative impact.
Are there any Antigua adventures you'd add to this list? Share below!
Enjoyed this post? Pin it for later!
---
Love infographics? Pin me!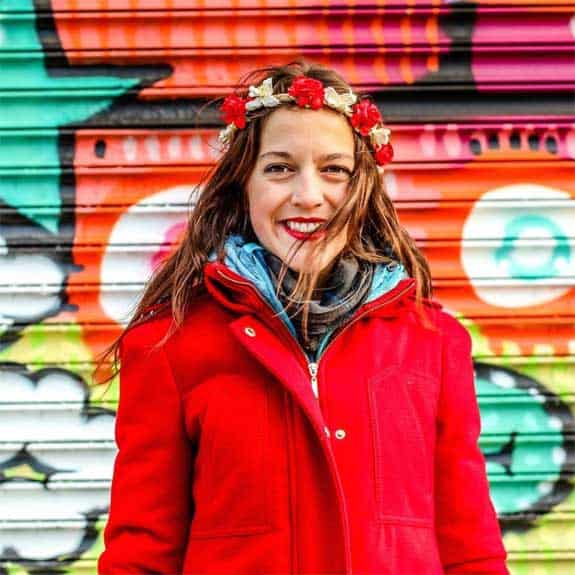 Hi, I'm Jessie on a journey!
I'm a conscious solo traveler on a mission to take you beyond the guidebook to inspire you to live your best life through travel. Come join me!
Want to live your best life through travel?
Subscribe for FREE access to my library of fun blogging worksheets and learn how to get paid to travel more!