Hiking, Monkeys, And The Devil's Penis In Ecuador's Amazon Jungle
No
visit to Ecuador
is complete without taking a tour of the Amazon Jungle. The Amazon covers most of the Amazon Basin and represents over half the remaining rainforests on Earth. Moreover, it contains more species of tropical rainforest than anywhere else in the world. I took a tour from the city of Banos. Here you'll find myriad tour operators selling basically the same jungle package. I booked my tour through Adventure Equatorland, which was the cheapest company I found at $35 per day, including the tour, food, and accommodation.
The first day started off with a visit to a viewpoint of the Pastaza River.
Here the group also saw sugar cane juice being made, and got to sample some for ourselves. Moreover, we did a shot of sugar cane alcohol, which was very strong.
For animal-lovers, a trip to the monkey sanctuary is also part of the tour. You'll see an array of monkeys, like Cappuccino Monkeys, which are very clever and quick and steal from your pockets, and Squirrel Monkeys, which are extremely cute and friendly (we had one that was jumping on us). We also learned about indigenous cultures, and how monkeys are a source of food and clothing for them.
Next, we visited the indigenous village of Kotokocha. Here we learned about how it's customary for men to hunt and fish and women to do everything else. We saw handicrafts made by women, with the colors representing the different families of the village.
The highlight of the visit was getting our faces painted with fruit, a ritual that is supposed to keep away "bad air".
For a bit of
adventure
, the group then took a canoe ride down the river in the Amazon. It was a great way to experience the lush vegetation, while also riding some precarious-looking twists and bends in the river.
The rest of the day and the next day consisted of waterfall
hikes
, swimming, and exploring the jungle on foot. Along the way, we learned about native plants and rocks and their uses:
I booked my tour with Adventure Equatorland, although I would recommend going through a more reputable company, like Geo Tours, unless you speak fluent Spanish. While I was told the tour would be in English, it was actually in Spanish, although the guide did have the ability to speak English if you had a question.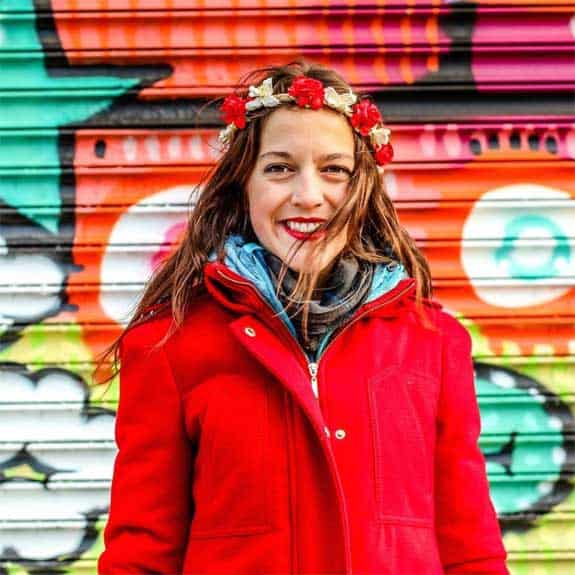 Hi, I'm Jessie on a journey!
I'm a conscious solo traveler on a mission to take you beyond the guidebook to inspire you to live your best life through travel. Come join me!
Want to live your best life through travel?
Subscribe for FREE access to my library of fun blogging worksheets and learn how to get paid to travel more!