Exploring Sustainable Adventure In The Resort Destination Of Punta Cana, Dominican Republic [Photo Essay]
PUNTACANA Resort & Club
was kind enough to invite me to attend their annual
Kite Fest Punta Cana
, as well as to learn more about the ecological and active offerings of the area. It was perfect timing, as I was feeling a desperate need to get away from Brooklyn's icy winter chill (not to mention seek a mental escape from
my recent breakup
). What was astounding to me was that Punta Cana wasn't a city with a resort, it was a resort that literally built a city, 45 years ago when the land was only coconut trees. PUNTACANA Resort & Club owns all of the hotels in the area, not to mention the ecological reserve, stores, beaches, village…even the airport! And while this means you'll be spending time in a truly resort destination, I was pleasantly surprised by its non-Cancun feel. Instead, the vibe was chill, with lots of water sports, ambient restaurants, responsible tourism initiatives and ecological attractions providing serenity. There were two main places I came to love in Punta Cana: Playa Blanca, filled with locals and tourists partaking in water sports, and the Punta Cana Ecological Reserve, a true escape without actually leaving the resort. Seriously, no
Dominican Republic travel
experience would be complete without visiting these spots!
Playa Blanca
Playa Blanca was the site of Kite Fest Punta Cana, so I typically spent my days on the white sand beach — paddle boarding, snorkeling near shipwrecks (so close they're visible from the beach) and sipping "Passionfruit Mojitos" at the waterfront Brassa Grill & Bar. After lunch, I'd post up on the beach and watch the 50 local and international kitesurfers, standup paddle boarders and wakeboarders compete for their relative titles. While I love stand up paddle boarding — it's seriously my meditation when I'm at a beach destination — kitesurfing makes my palms sweat a bit. The mix of aquatic and aerial adventure, as well as the faith they put into the wind is truly inspiring. One day I would love to learn, but it isn't a quick tutorial type of activity like SUP or windsurfing. In fact, my group was able to take a lesson on the beach; however, there's no getting into the water until at least six hours of training. Kiteboarding is no joke, and it's not hard to break a bone or get hurt if you don't understand the technical aspects of it. What you'll really need to do to get started, funny enough, is tap back into your childhood kite-flying days, and literally get re-acquainted with the skill of flying a kite. Well, a really really big kite…that will be strapped to your chest…while your feet are booted onto a board. Gulp. Luckily, my friend Dale from
Wine Awesomeness
— who helped sponsor the Kite Fest Punta Cana — is an amazing kiteboarder, and I was able to take a ride on his back as he bounded us over waves and flew us into the air on a giant red kite (clips of this in the video below). Much easier than actually getting certified.
Indigenous Eyes
For the time being, I stick with what I'm good at. The highlight  of my
Punta Cana itinerary
is a paddle boarding trip to the Punta Cana Ecological Reserve (you can book this on the beach), encompassing 15,000 acres, 45 acres of which is the Indigenous Eyes Ecological Park (yes, there's a lot of ecology going on!). The park is a unique forest trail that explores a sub tropical transition zone forest and 12 freshwater lagoons fed by the Yauya River as it flows underground to the ocean, three of which guests can swim in. It's also a stunning place to explore
Dominican Republic hiking
. Shockingly, aside for my group there are about three other people total on the trails to the lagoons. I can't believe we're less than 10 minutes from the beachfront and it's this quiet. In Pre-Columbian times, the indigenous Taino Indians of the Dominican Republic believed these lagoons looked like eyes when the sunlight streamed through the trees and created a glimmering effect on the water's almond-shaped surface. For this reason, the lagoons are known as "Ojos Indígenas," or Indigenous Eyes. It's also believed by some the waters have medicinal properties. While I'm not sure if this is true or not, I can say that one dip in these serene waters will immediately wash away any stress or negative thoughts that may have been plaguing you beforehand.
Thank you to Dale of Wine Awesomeness for the party and kitesurfing shots!
If you go to one lagoon, it should be Guamá Lagoon, the deepest at 26 feet (8 meters), which you can dive into from a platform. When it's my turn to jump, I hesitate. I'm always afraid the water is going to be freezing. Plus, it's so deep there's no way I could stand or tip toe across the bottom to keep my shoulders dry. But, the soft waves and clear-as-glass water beckon me forward (as does the fact I really want to capture this moment
with my GoPro
, see above). I'm so enthralled by the natural attraction I use my complimentary bike transport to visit again, cycling the paved pathway along the beach to reach the trailhead. The reserve is just as impressive the second time around, with only a few more people there than last time. Again, I'm not sure if it's because this place is lesser known or the tourists are too busy at the beach, but I'm in awe that I have such a pristine place practically to myself.
Punta Cana Ecological Foundation
To enhance the experience even further, I cycle across the street to the
Punta Cana Ecological Foundation
to learn more about what kind of sustainable projects are being spearheaded by PUNTACANA Resort & Club. The trail- and garden-filled grounds are full of well-marked signs so you can understand what you're looking at, even without a guide, although staff are happy to enlighten you. "Our mission is to protect and restore the natural resources of the Punta Cana region and contribute to the sustainable development of the country," explains Jake Kheel, Environmental Director, Puntacana Resort & Club. "We do this by researching, designing and implementing projects that provide solutions to some of the countries most challenging environmental problems like waste management, water, coral reef protection and coastal management." Wandering on my own, I again feel completely at peace. There's absolutely nobody around, and I'm able to completely lose myself in the local ecology. The only sounds I hear, aside for some farming machines, are the island winds, birds chirping and farm animals from the local petting zoo, part of an interpretive trail that explores the cultural and natural history of the Dominican Republic. It allows guests to see some of the animals that were brought to the island during the colonial period and have played an important role in the development of the country. I'm happy to see the animals have wide open spaces and no cages are involved. As I'm walking, I come to a giant pit full of enormous iguanas, Rhinoceros Iguanas, to be exact, which can grow to be 54 inches (135 centimeters). Indigenous to the island of Hispaniola — the name for the entire island shared by the Dominican Republic and Haiti — these iguanas were once abundant; however, due to human poaching, habitat loss and the introduction of non-native species like cats, dogs, pigs and mongoose, they are in danger of becoming extinct. The Punta Cana Ecological Foundation has enclosed 16 Rhinoceros Iguanas for protection and breeding, to be re-introduced into the wild. They have a similar program for the endemic Ridgway Hawk, one of the world's rarest birds. I also find the Worm Composting project fascinating, as the Foundation has created a solution for organic fertilizer for local golf courses. Local resorts give their organic waste for India Blue Worms — which can consume their own weight in organic material and lie in rotting vegetation and compost — to eat and digest. These worms turn the compost into fertilizer, which can then be used as a healthy alternative to chemical fertilizers — which also protects the local oceans from toxic runoff.
Lionfish
— a non-native species that are killing local fish and destroying
Caribbean
reefs — are also being controlled, as the Punta Cana Ecological Foundation purchases these fish from local fisherman and sells them to Punta Cana restaurants for healthy and delicious meals (Seriously. Delicious. No fishy aftertaste). They're also taking things one step further, and empowering local women by having them stuff the meat-less fish to be sold as handicrafts. Along with the programs, I see numerous themed gardens: medicinal plants, desert flora, fruit trees, palm trees, a historical sugar cane exhibit telling the history of Caribbean multiculturalism through agriculture (when Spanish colonizers began bringing over African slaves to tend the sugar cane, they changed the demographics of the Dominican Republic, creating the multi-cultural island you see today). Interestingly, "Punta Cana" translates to "Tip of the White Cane Palms," paying homage to the area's cane palms. A beekeeping area also turns the over-abundant local bee population into a working honey farm, with the honey changing color and flavor with the seasons, depending on what local flora is in bloom for pollination. I savor this honey at breakfast each morning, and can vouch it tastes much, much better than that over-caramelized,
chemical-filled  honey bear garbage
you buy at the supermarket.
A Perfect Weekend Ending
Cycling back to Tortuga Bay takes less than 10 minutes, and as I enter the property I notice that the feeling of being the only one around is still present. Despite being at a resort, all is quiet. It seems that most of the "action" happens at Playa Blanca. Which is probably why it is where the weekend culminates, with a sunset Kite Fest Punta Cana beach party. Locals and visitors alike hold beers and pina coladas, dancing in the sand and lounging on sun chairs, listening to the DJs on the waterfront stage. I also notice almost everyone at some point had some kind of cigarette or cigar in their mouth.
Cigar & Rum Pairing
Which reminds me, there is one other place that I have neglected to mention that I absolutely fell in love with: the Don Queco Cigar Bar. Situated near The
Westin Puntacana Resort & Club
pool, the venue features a long bar with plush couches and bar stools and, the highlight, a separate enclosed space showcasing cigars from around the Dominican Republic and beyond laid out in beautiful humidors. I'm not really into smoking of any kind; however, when Victor, my now favorite bartender in the world, leads me through the cigar room to smell and learn about the origins of each one, I'm astounded. Who knew cigars could be as complex as wine, actually having a body, aromas, age-ability and even terroir. When Victor tells me he would be able to pair a cigar with a local drink for me, I was sold. Plus, I can never turn down a
cultural experience
. When in
Rome
Punta Cana. Victor explains their are many drinks that tend to go well with cigars,
Port
, Cognac, scotch and even rum, especially when in the Dominican Republic where they make their own. Which is exactly what we have, as Victor sets us up outside by the pool with our cigars and a glasses of local cask-aged Brugal Rum, known for being smooth and dry — not to mention sustainable, as they recycle their steel and use any old wood for biofuel. The mild woody cigar pairs deliciously with the vanilla, caramel and oak of the drink, helping me to relax even further into the setting; the heavenly taste of local culture enhanced by the starlit sky. I'd be lying if I said Punta Cana was the perfect place to escape the tourists and immerse yourself 100% in authentic Dominican Republic culture; however, if you're looking for a relaxing and worry-free beach getaway that weaves in responsible tourism, natural serenity and a bit of Dominican flavor, Punta Cana is a pretty sweet choice.
Have you been to Punta Cana or the Dominican Republic? I would love to hear about your experience in the comments below.
*My trip to Punta Cana was hosted by the PUNTACANA Resort & Club. I was not required or compensated to write this post, and all opinions and experiences, as always, are 100% my own. 
Bonus Dominican Republic Travel Resources:
How To Spend One Awesome Day In Santo Domingo, Dominican Republic How To Have An Epic Dominican Republic Road Trip Exploring Punta Cana Outdoors Beyond The Resort Beaches

"Do I need a bike lock?" The girl checking me in laughs. "A bike lock? Oh, you don't need to worry about those kinds of things here." The Brooklyn girl inside begins to sweat. No bike lock? I'm currently in Punta Cana checking into Tortuga Bay, a luxury property with beachfront villas, butler service, deep Jacuzzi tubs and, possibly my favorite part, an escort upon arrival to escort you through immigration and allow you to skip the lines. While for a solo travelers the $620 starting price would be too much for most, sharing with friends means a budget-friendly stay in paradise, one where you can ride your complimentary bicycle around in a bikini and not have to worry about where you leave it (Note: The on-site Four Points by Sheraton Puntacana Village starts at $99 per night). I'd never known much about Punta Cana aside for the fact it was full of resorts. Recently,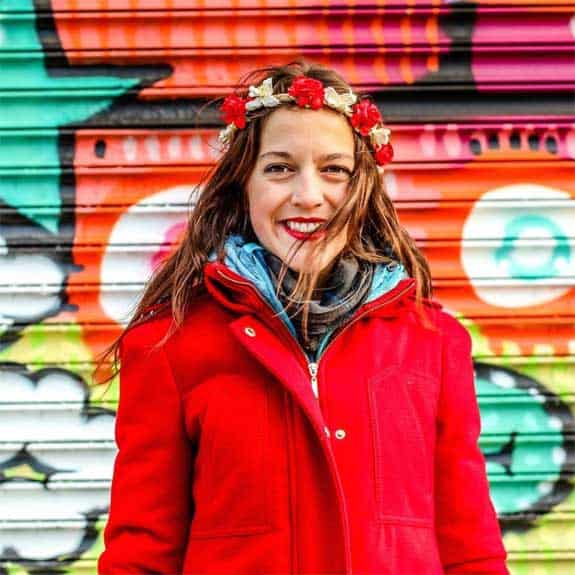 Hi, I'm Jessie on a journey!
I'm a conscious solo traveler on a mission to take you beyond the guidebook to inspire you to live your best life through travel. Come join me!
Want to live your best life through travel?
Subscribe for FREE access to my library of fun blogging worksheets and learn how to get paid to travel more!