Hiking Indian's Nose In Guatemala: The World's Most Surreal Sunrise Experience
"Beep. Beep. Beep."
Is it 3:30am already?
While I had willed myself to resist the temptation of San Pedro's nightlife, the girls in the room next to me clearly hadn't, as their shriek-like giggling and all-night techno party made it difficult to catch the necessary six hours of shut-eye I needed.
Luckily, the thought of seeing a beautiful Guatemalan sunrise over Lake Atitlan is enough to propel me out of bed to put on my hiking clothes and boots.
Indian's Nose, or La Nariz de Indio, sits at At 2,863 meters (9,393 feet) looking over the pueblos of San Pedro, Santa Clara and San Marcos.
It's name comes from the fact the profile of the mountain looks like a sleeping Indian. Interestingly, the peak was considered sacred by the Mayans, who would pray and conduct religious services at the top.
My guide, Jose of Atitlan Tours, is waiting on the steps of the tourism office. He smirks, "Cansado?"
I nod in reply to his questioning if I'm tired.
He laughs, "Mucho fiesta a Zolla's Hostel?"
While I'd really wanted to attend one of Zolla's legendary Tuesday night parties, I'd skipped out in order to be rested for Indian's Nose. I sincerely hoped this was worth it.
Technically the trek begins in Santa Clara, and we board a local chicken bus — an adventure in itself — to reach the destination.
The journey feels similar to nighttime rally racing in an old school bus, with the vehicle threatening to lose its front axle and body (I actually saw this near Antigua) with each lightning fast hairpin turn.
Water spills all over my shirt as it jumps out of the bottle during one particularly daunting turn, and my bistec (steak) wrap goes flying across the bus.
Oh well. At least I'd gotten a few bites in.
After about 45 minutes we reach the trailhead, which I would have never found on my own without a guide as we seem to snake through someone's backyard crops to the woods.
We walk through tall cornfields illuminated by only the abundant stars in the clear sky, the dry earth beneath me pluming up dirt with each step.
It gets even darker when we emerge into the forest, the flat trail quickly turning into extremely steep steps, many of which provide a height challenge for my 5'2" body.
An older gentleman in front of me slips and falls on one particularly steep patch, and we help him brush off before continuing on.
Jose walks at rapid speed, clearly unphased by the unrelenting uphill terrain. It's not until I manage to huff the phase "Holy f*ck" that he realizes the rest of us aren't Guatemalan mountain men, and we take a short water break.
"Cinco minutos mas," he says, as we continue on.
I've gone on hundreds of hikes through my travels, and when a trek is particularly challenging guides will often lie to you about how much time is left before reaching the top to inspire hikers to think they're almost there.
This is why I'm shocked when literally five minutes later we reach a flat top with benches and a raised viewing platform.
My watch readers 5:58 am, and the sky has slightly changed from black to midnight blue. You can also make out a line of hot pink along the horizon, as well as the outline of enormous volcanoes.
"Vamanos! Let's go," says Jose after about 15 minutes.
I'm confused. Did Guatemalans just enjoy seeing the pre-sunrise rather than the actual coming up of the sun? And why are we walking uphill again if we're going back down?
It isn't until 10 minutes later when we reach another viewing platform I realize we're not leaving but relocating.
We wait, although it doesn't take long for the shapes and shadows of peaks and clouds to become visible, the stars and darkness transforming into a grey-blue backdrop dotted with dragon-shaped black clouds and San Pedro Volcano peaking through a vast pillow of floating white cotton.
I feel just like Katie Perry in "California Girls," except instead of cupcake bras and glitter I'm wearing a pink rain jacket and alpaca hat (But hey! I'm still in the clouds!).
I run around Indian's Nose like a starved puppy, the bright oranges and pinks from the sun acting as my nourishment.
My goal is to get a photo of the sunrise over Lake Atitlan from every angle every few minutes as to not miss a thing:
The changing of the black clouds from dragons to pirate ships, the orange streaks in the baby blue sky, the bubbling cauldron of cloud blanket, the jagged coastline peaking from under the fog, the nearby peaks drenched in neon, the first glimpse of the sun waking up and, the highlight of the experience, the emerald green Lake Atitlan coming into view under a Bob Ross-inspired sky.
If you're going to skip a night out dancing and doing shots of Quetzelteca for any reason, make it a sunrise hike up Indian's Nose.
Not only will you burn off those refried bean-soaked nachos, but you'll experience Lake Atitlan from above the clouds and volcanoes.
And I know this is an opinion, but in my opinion, this is truly the world's most surreal sunrise experience.
Indian's Nose Travel Tips
Before you book this experience, it's important to understand a few Guatemala travel tips related to it.
Because the hike begins before sunrise make sure to dress in layers and wear a hat and scarf to keep warm and cool down when necessary.
The hike is very steep, and a flashlight, sturdy hiking shoes, water and snacks will make the experience much more enjoyable.
Additionally, while it's possible to do this trek on your own it's not recommended. It's difficult to find the starting point, the trail isn't well marked and it's not unheard of for robbers to hold up unsuspecting hikers. I paid 100 Quetzales (about $13 USD) for transportation and a guide from Atitlan Tours in San Pedro, although there are a number of tour agencies offering similar deals.
Have you done the Indian's Nose hike near Lake Atitlan?
Enjoyed this post? Pin it for later!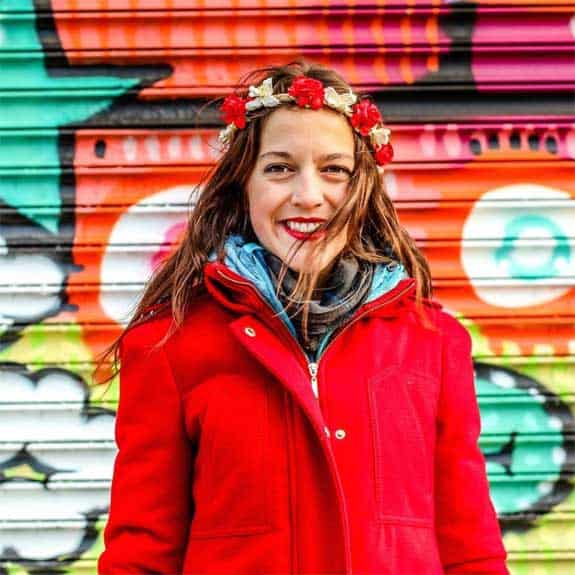 Hi, I'm Jessie on a journey!
I'm a conscious solo traveler on a mission to take you beyond the guidebook to inspire you to live your best life through travel. Come join me!
Want to live your best life through travel?
Subscribe for FREE access to my library of fun blogging worksheets and learn how to get paid to travel more!