Hiking In St. Thomas: 5 Amazing Trails You Shouldn't Miss
By Martin Soto. This post on St. Thomas hiking trails features affiliate links to trusted partners!
Looking to go hiking in St. Thomas?
Then you're in the right place!
St. Thomas makes up one of the three U.S. Virgin Islands – which include Saint Croix, Saint John, and Saint Thomas – and is a popular destination for tourists around the world.
And while you likely picture white sand beaches and luxury resorts when thinking about St. Thomas, the island is also home to some unforgettable hiking trails.
St. Thomas is one of my favorite places to visit, and I'm excited to share these hikes with you – so that you can do them too!
Quick tip: Whether you're hiking solo or in a group, it's smart to keep safety in mind. One piece of advice is to carry a She's Birdie Personal Safety Alarm, which features a 130db alarm and flashing strobe light designed to deter an attack. It's a top safety essential whether hiking, at home, or traveling.

Additionally, make sure to download the AllTrails app to have trail guides, maps, photos, and reviews right at your fingertips. You can also sign up for a free trial of AllTrails+ to download offline maps, get alerts for wrong turns, find trails by distance from you, and more!
Visitors to the island can enjoy exploring its many different attractions, ranging from the historic Blackbeard's Castle to the picturesque Magens Bay Beach, which is considered one of the best beaches in the world.
That being said, while many people love swimming and sunbathing, St. Thomas also features some fun hikes you shouldn't miss if you enjoy active adventures.
To help you plan your hiking excursion, here are five of the best hikes in St. Thomas — including important tips and reminders.
What Type Of Hiker Are You? [Free Quiz]
But first…
Before we dive into our guide to hiking on St. Thomas:
Discover your hiking personality in this fun and short hiker personality quiz, which also shares trail suggestions based on your results.
Once you've grabbed the quiz, let's dive into some of the best hiking trails in the Caribbean.
After reading this post, you'll quickly realize that when it comes to what to do in St. Thomas, hiking is a great option.
5 Best Hikes In St. Thomas
If you're looking for some beautiful and fun Virgin Islands hiking options, check out:
1. Magens Bay Beach Trail
Difficulty: Easy
Length: 1.8 miles
Trailhead: Off Magens Bay Road at Canaan. You can type "Magen's Bay Trailhead" into Google Maps to have it populate.
Trail Map: Click here for a Magens Bay Beach Trail map.
About This St. Thomas Hiking Trail:
Magens Bay Beach Trail is a 1.8-mile trail near Magens Bay Beach that takes hikers up into the surrounding forest and back down again.
This trail offers hikers the chance to see a diverse range of tropical plants and do some wildlife spotting. You can see all sorts of birds like peregrine falcons and golden warblers. Plus with the abundance of iguanas on the island you're bound to see some along the trip.
While this trail isn't particularly long, it can get quite steep at certain points, so it's best suited for people who have hiking experience.
There are ropes attached to trees throughout the path that can make it easier to go up or down the various inclines, but if you're bringing along young children or if you have trouble walking, you'll probably want to skip it.
There's also a lookout about 3/4 of the way to the top that offers a beautiful view of Magens Bay; however, it can be easy to miss, so be on the lookout for it.
If you're bringing equipment to take pictures in this incredible paradise, don't forget to carry it in a handy backpack.
2. Santa Maria Beach Path
Difficulty: Easy
Length: 1 mile
Trailhead: Start at Virgin Islands Highway 30 and take the path that takes you towards the beach.
Trail Map: Click here for a Santa Maria Beach Path Trail map.
About This St. Thomas Hiking Trail:
The Santa Maria Beach Path is a lightly traveled hiking trail that leads to the secluded Santa Maria Beach.
At only one mile long, it's also a pretty short and easy St. Thomas trail to navigate. It's perfect for beginners and even safe enough for children to hike.
The trail can also be a little steep at times, but there are ropes in place to help keep you steady. Overall, though, the Santa Maria Beach Path is a much less demanding trail than the Magens Bay Beach Trail and is pretty suitable for just about any hiker.
The entrance to the trail and the trail itself are quite overgrown with plants. It can be hard to find at times, but there are pieces of yellow caution tape along the route to keep you on the right path.
Once you make it to the end of this trail, you'll be rewarded with a small yet beautiful beach that you might have all to yourself if you come during certain times. If you avoid the tourist season in the summer months and come after or before, you can have this beautiful beach all to yourself.
Unlike the other famous beaches in the U.S Virgin Islands, it's not very well known. This makes it great for snorkeling if you want to try another fun outdoor activity.
Just note that you will need to bring your own snorkel equipment since there are no gear rentals on the beach.
3. Hull Bay
Difficulty: Easy
Length: 1.6 miles
Trailhead: Start your path on Virgin Islands Highway 37 just before Hull Bay Beach.
Trail Map: Click here for a Hull Bay Trail map.
About This St. Thomas Hiking Trail:
The Hull Bay trail is a 1.6-mile trail located near the capital of the U.S Virgin Islands, Charlotte Amalie.
This St. Thomas hiking trail is pretty basic and can be summed up as a rugged road with hills that offer some lovely views of Hull Bay itself.
In terms of difficulty, it's an easy enough trail that hikers of all skill levels can enjoy it.
Once you've finished hiking the trail, you can stop by the Hull Bay Hideaway located right off the beach to reenergize with some food and drinks. Pro tip: The jerk chicken sandwich is delicious!
4. Harbor Walk
Difficulty: Easy
Length: 2.5 miles
Trailhead: You can start the walk outside the Virgin Islands Legislature Building.
Trail Map: Click here for a Harbor Walk Trail map.
About This St. Thomas Hiking Trail:
The Harbor Walk trail, as the name suggests, is a 2.5-mile trail that follows the length of the Charlotte Amalie Harbor.
However, calling it a "trail" is a bit misleading because this route is entirely paved.
Nonetheless, this path is an excellent place for anyone to go for a fun and scenic walk.
It provides easy access to the various shops on the harborside, and it also gives you a great view of all the cruise ships that are docked in the harbor at any given time.
5. Mermaid's Chair Trail
Difficulty: Moderate
Length: 3.6 miles
Trailhead: Park outside of The Preserve at Botany Bay — which is a gated community that doesn't allow non-resident vehicles. That being said, you'll be able to walk through on foot; which is helpful, as this is where the trail starts. When you check in with security, they'll also provide you a map that can help you navigate your way to Mermaid's Chair.
Trail Map: Click here for a Google map that can help you get to Mermaid's Chair from The Preserve at Botany Bay.
About This St. Thomas Hiking Trail:
Although not considered a typical hike, this 3.6-mile hiking trail in St. Thomas serves as a pretty healthy exercise.
It's located in Charlotte Amalie, starting at The Preserve at Botany Bay, and takes you all the way to Mermaids Chair.
Do beware that there isn't much shade or other protection against the sun, so put on sunscreen and take plenty of water.
Additionally, it's downhill, so if you're coming back up be prepared for an intense uphill hike.
While hiking along the trail you'll get a beautiful view of the Caribbean Sea and the Atlantic Ocean. You'll also have gorgeous green surroundings along the entire hike.
Tips For Hiking In St. Thomas
Whether you're visiting for a couple of days or staying for a few weeks, be sure to make hiking part of your itinerary.
Now, it's one thing to know where to go hiking in St. Thomas, but there are other things you should keep in mind as well to help make your hiking experience the best possible.
Here is what you need to know:
Where To Go Hiking In St. Thomas
If you're the type who loves traversing steep slopes, then you're in luck as St. Thomas has no shortage of hilly areas to explore.
However, if you prefer to do most of your hiking/walking on flat ground, your options are somewhat limited.
For those who prefer not to deal with inclines, both the Harbor Trail and Magens Bay are great options. Both of these locations feature paved areas, so if you're just looking for somewhere to go for a leisurely stroll or run, these are the places to do it.
Important note:
While you might be thinking about running along the side of one of St. Thomas' roads, please reconsider. None of the roads in St. Thomas have sidewalks or shoulders, so for safety's sake, it's not usually a good idea to go running on the roads.
If you still plan on running on the road, stick to the side of the road that is facing traffic so that you aren't caught unaware by any cars coming up from behind you.
When To Go Hiking In St. Thomas
The best time to go for a hike is usually in the early morning or in the late evening. Being a tropical island, St. Thomas gets pretty hot during the day, so for the sake of comfort, it's best to go out when the sun isn't at its peak.
Additionally, some months are less hot than others.
St. Thomas usually has the highest temperatures during the summer months between June and August. The months between December and February are traditionally the coldest, which actually means you can still expect typical highs of 70 degrees Fahrenheit.
Also, be sure to bring lots of water to stay hydrated, and apply sunscreen regularly to protect your skin.
General Hiking Tips
Many of the hiking trails in St. Thomas have minimal cell service, so keep this in mind if you plan on exploring off the beaten path. It might be worth investing in a handheld GPS device (especially if you're hiking solo).
Do your best to stay on the marked trails. Otherwise, you may find yourself trespassing on private property, which isn't always well-marked.
Bugs are pretty common in St. Thomas, so bring bug spray if you plan on being outside for a while. While it's something you can easily forget, you'll quickly regret it when you actually need it.
Try to avoid handling unfamiliar plants, as some of them might irritate your skin or contain stinging insects. Admire them from a distance.
Know what to wear when you go hiking to stay safe, comfortable, and temperate!
St. Thomas Hotels
Looking for nice hotels in St. Thomas?
Click here for a list of local hotels!
Prefer self-contained stays?
Click here to check out unique local rentals!
You can also use the map below to search for local stays:
Getting Around St. Thomas
The best way to explore the many St. Thomas hiking trails and fun things to do on the island is by car.
Recommendation:
Use Discover Cars to quickly compare your car rental options.
Their comparison tool does the homework for you, so there's no need to have up 10+ tabs trying to figure out which company is the most affordable. Actually, you can save up to 70% using their tool!

Top St. Thomas Tours
Looking for fun things to do in St. Thomas?
After you've checked out the best hikes in St. Thomas, explore the island through a local tour, like:
Click here for a full list of St. Thomas tours.
St. Thomas Travel Insurance
When visiting St. Thomas — or anywhere else in the world — make sure to get travel insurance.
One of the best travel medical insurance for travelers is SafetyWing as they've got a large network and offer both short-term and long-term coverage — including coverage if you're traveling for months as well as limited coverage in your home country).
Additionally, SafetyWing is budget-friendly and offers $250,000 worth of coverage with just one low overall deductible of $250.
Click my referral link here to price out travel insurance for your trip in just a few clicks.
What trails would you add to this guide to hiking in St. Thomas?
About The Author
Martin Soto is the creator of Travel Explorator, a travel blog sharing guides and tips for exploring the U.S. mainland and its territories. After graduating college, he took a solo trip to the Virgin Islands and since then has been in love with travel.
Enjoying this post on hiking in St. Thomas? Pin it for later!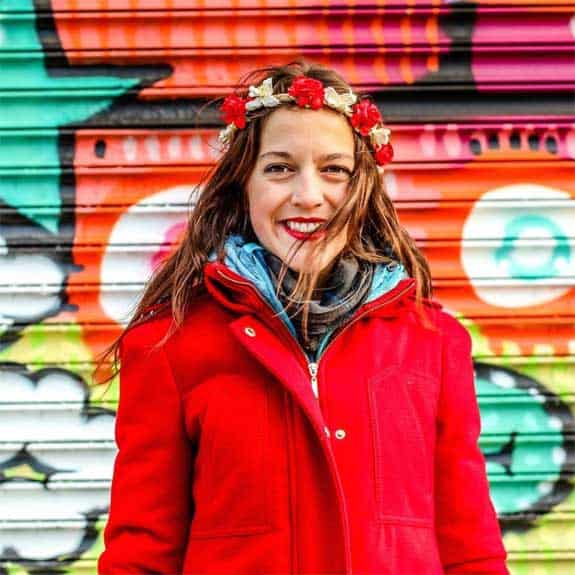 Hi, I'm Jessie on a journey!
I'm a conscious solo traveler on a mission to take you beyond the guidebook to inspire you to live your best life through travel. Come join me!
Want to live your best life through travel?
Subscribe for FREE access to my library of fun blogging worksheets and learn how to get paid to travel more!