Hiking In Panama: The Best Trails In Boquete
Hiking in Panama is a must-have experience, specifically trekking the lush jungle trails in Boquete, high up in the cloud forest. Keep reading to learn why — plus other things to do in Boquete for outdoor enthusiasts!
"That goat cheese on your lamb burger is produced locally by a very talented couple who sell at the local farmer's market, and the dressing on your salad features local passion fruit," explains Carolina, who owns Colibri Restaurant in Boquete Town with her husband, Daniele.
She continues, "Most of our ingredients — especially the produce — are local. We have so much here. There's a reason they call this the 'Pantry of Panama'."
My boyfriend Andy and I have just finished a few days exploring beaches, mangroves and lagoons in Bocas del Toro.
Now, we've moved on to the cloud forest portion of our Panama itinerary in the tiny mountain town of Boquete.
Pro tip: Before going hiking, make sure to download the AllTrails app to have trail guides, maps, photos, and reviews right at your finger tips. You can also sign up for a free trial of AllTrails+ to download offline maps, get alerts for wrong turns, find trails by distance from you, and more!
Specifically, we've started our Boquete stay with a delicious Mediterranean meal that allows us to explore the terroir of the Chiriquí Province.
The province, mainly Boquete, is known for growing so many things:
Coffee, yuca, potatoes, pineapples, strawberries, tomatoes and bell peppers — to name a few.
We savor the local bounty through bites of tree tomato ice cream, salmon dressed in coconut sauce, and shrimp ceviche in passionfruit tiger's milk paired with plantain (chips) from their garden.
While tonight has introduced us to Boquete's landscape through the palate, tomorrow we'll be exploring the landscape through hiking Panama.
Specifically, we'll be trekking the Pipeline Trail and the Lost Waterfalls Trail.
Panama Travel Video
Psst!
Want to check out the full two-week Panama trip?
Watch our five-minute trip video here:
The Panama travel guide video above takes you through Bocas del Toro, Boquete, El Valle de Anton, and Panama City. You'll quickly see why no trip to Central America would be complete without spending time in Panama!
Enjoy!
Hotels In Boquete: The Lost Waterfalls Cabin
Note: This Boquete accommodation is listed on Airbnb. If you've never used Airbnb before, click here to create your account and save $40 on your first stay! Then click here to book the cabin.
Airbnb in Panama is popular, so even if you don't use your discount on this property, it will come in handy elsewhere.
Actually, it's a good thing we've had some extra calories tonight, as our Boquete Airbnb — nicknamed the Lost Waterfalls Cabin — is a 20-minute hike up a steep path of loose rock. You might want to have some of the best hiking snacks in your bag handy, as it's a bit of a challenge.
After dinner, we call William (+507 6784 0277), a local Boquete taxi driver, to pick us up from Boquete Town and take us back to the Lost Waterfalls trailhead where we make the trek — literally — up to our cabin.
Yes, the cabin sits along one of Panama's best waterfall hikes, a popular bucket list attraction for those traveling and backpacking Central America.
It's a challenging climb; but so worth it to be sleeping directly's in Panama's cloud forest.
From rocking chairs on our porch, we gaze out over mugs of local Boquete coffee to see the giant oaks covered in high altitude flora and bright red heliconias.
Hummingbirds — including the rare, tiny Tomahawk Hummingbirds — feed on sugar-water and blue vervain, while soft clouds roll like tumbleweed over the garden lawn.
In the background, the Boquete valley creates a scene reminiscent of a Bob Ross painting.
Directly behind the cabin is the check-in booth for the famous Lost Waterfalls Trail in Boquete — where you'll find some of Panama's top waterfalls — perfectly situating us for our weekend adventures.
If you'd prefer a hotel in a central Boquete location, right in the town, Hostel Mamallena is a popular budget-friendly choice with both dorms and private rooms. Moreover, the Hello Panama travel booking office is right inside.
The Best Hikes In Boquete, Panama
Hands down, Boquete is one of the best places to hike in the world.
When it comes to jungle treks in Panama — specifically from Boquete — there are four main trails you'll hear about.
Honestly, if you're wondering what the not-to-miss things to do in Chiriquí Province are, here is your answer.
These popular Panama hiking trails include:
The Pipeline Trail (explained below). This one is easy-moderate and a great introduction to the area. It's touted as the best place to spot quetzals, especially if you hire a local guide.
The Lost Waterfalls Trail (explained below). This is a gorgeous waterfall trail in Boquete that's intermediate-moderate. It's worth the effort to see three distinct Panama waterfalls.
Sendero Los Quetzales (The Quetzales Trail). Andy and I almost chose this hike, but opted out due to limited time in Boquete. It's a long, difficult hike, and many locals said it could be dangerous without a guide. At the time of writing, Sendero Los Quetzales sits in the #1 position on TripAdvisor's list showcasing Panama's best hiking trails.
Volcan Baru Hike. The active Volcan Baru is Panama's highest point at 11,401 feet high. Many visitors do this Panama trek overnight or at sunrise. You may sometimes hear this volcano called the Volcán de Chiriquí, its former name.
While these are popular Boquete treks, many say they're some of the best hiking in trails in Panama as a whole!
By the way, if you need a Boquete hiking trail map, know you'll find many signs giving clear directions around the trailheads.
For some general Panama maps — including regional ones — click here.
Hiking In Panama: The Pipeline Trail Boquete
Our first adventure:
Trekking the acclaimed Pipeline Trail.
This 2.8-mile trail takes you 1,578 meters above sea level for some otherworldly scenery.
In terms of how to get to the Pipeline Trail in Boquete, it's actually walkable from the Lost Waterfalls Cabin.
First, Andy and I trek 15 minutes down from our cabin to the main road.
From there, we take a left onto the road and walked another 20 minutes, strolling up and down hilly pavement, passing local Boquete farms and crops as well as friendly waving locals on horseback.
Finally, we see the sign welcoming us to Boquete's Pipeline Trail start.
Woohoo!
Following the clear path, we soon come to a booth where we pay a local woman $3 each to hike on her land.
Putting our wallets back in our pockets, we set off on the first of many Panama adventures.
What's great about Boquete's Pipeline trek is it's scenic and moderate, with your ascent gradual the entire way.
During almost the entire trek you're completely enveloped in gorgeous jungle scenery while following Boquete's pipeline, which I believe delivers the delicious mountain-fed tap water to locals.
You'll also be criss-crossing various streams and creeks.
At the end, you're treated to a front-row view of a beautiful waterfall; the perfect place to enjoy a packed lunch and have a swim.
But I'm getting ahead of myself. Let's go back to the beginning of the hike.
After passing by a local home with a yard full of adorable chickens, it doesn't take long until we're hiking uphill into the wildlife-filled jungle, keeping an eye out for exotic Panama wildlife (including poisonous snakes!).
Soon, wide path and open sky turns to thick jungle canopy, as we make our way through dangling vines and giant elephant ear leaves; bright red heliconias and cheerful yellow hibiscus adding contrast to a scene of green.
Beautiful butterflies, timid geckos and colorful tragon birds keep my camera shutter snapping, though admittedly we're on a mission to see the coveted Resplendent quetzal.
These gorgeous birds are prominent on the trail, but are tough to spot without a local Boquete guide.
Therefore, if you really want to spot birds, caimans and snakes, make sure to hire a guide like this one.
Local Boquete guides often use a special laser pointer to find quetzals. It doesn't disturb the birds, and makes wildlife that would typically be almost impossible to spot visible.
Along with hearing the sing-song calls of local Boquete birds, the running of the creek beside us brings down my heart rate.
Primitive bridges — sometimes made of wood or steel bits, other times crafted from bits of actual pipeline — help us cross the water without getting wet (and take in lovely Panama hiking views!).
When we reach 1,780 meters above sea level, we come to an official quetzal habitat.
These birds have a call that sounds like a whistle where you're breathing in and then breathing out in two beats.
It's tough to explain a sound, so you can watch here to listen to a quetzal:
Andy and I move slowly, trying to track the sounds.
We think we may have spotted a Golden-headed quetzal, though the graceful creature flies away before I can get a photo to confirm this.
In my mind, we have!
The pipeline continues guiding us, covered in furry cloud forest growth blending man-made necessity with natural beauty.
Despite this Panama excursion being almost entirely uphill, at no point do we feel overwhelmed.
The ascent is very gradual, with intense greens and exotic flora offering some distraction from fatigue.
One natural Panama attraction along the Pipeline trail not to miss:
A giant 1,000+ year-old Mexican elm tree!
The tree's roots alone are taller than either of us.
It's the kind of tree fairy tales are made of — and where I bet the Keebler elves make their cookies!
Side note:
This is an incredible tree if you're in need of a big hug!
#TreehuggerLife
At this point in our Boquete hike, it's clear how close we are to our waterfall destination.
Stepping over rocks like graceful ballerinas — or elephants, since I trip more than once — we find ourselves in an open quarry-like area with some small waterfalls.
"I think this is it. Let's eat," I say, already tearing open a bag of chips. This energetic adventure in Panama has left me famished.
Luckily, my curious boyfriend goes ahead just a little further to see if there's anything better.
Spoiler:
There is!
Just five more minutes of walking brings us to the true finale, a crystal cascade pouring over a cliff.
As it's the end of August — Panama's slow season, when Boquete weather brings plenty of rain — we have the place all to ourselves for an al fresco romantic lunch.
Luckily, the rain doesn't start coming down until the way back.
Yes, we get soaked; but wow, is it fun running through mud and puddles like little kids.
Hiking In Panama: The Lost Waterfalls Trail In Boquete
The next morning introduces Andy and I to an even tougher adventure:
The Lost Waterfalls Trail, a 2.8-mile trek with steep inclines rewarding trekkers with views of three stunning waterfalls in the great Panama outdoors.
During the first five minutes of the waterfall trail, we're climbing a wooden staircase in open field staring out at distant mountains and verdant green rolling hills.
It doesn't take long until we're immersed in jungle, lush flora enveloping us.
On we go — sometimes up, sometimes down — past tall trees sprouting plants and leaves larger than my head; being careful of giant roots and loose rock underfoot.
Within 15 minutes we're at Lost Waterfall #1.
Here, you don't actually go into the falls.
Instead, you view their beauty from a platform.
The winding path showcasing hundreds of green hues beckons us on, and we continue to the next waterfall.
Along the way, I spot so many opportunities to take photographs through natural frames. #NikonianHeaven
The giant staircases are the toughest part for my short legs.
Honestly, I almost have to crawl up certain stairs the gap is so big!
Passing over a small creek, we reach Lost Waterfall #2 — my favorite due to the multiple tiers with water rushing over smooth stones.
At this waterfall, you can take a dip and even visit a cave behind it!
First we view the waterfall from afar.
Then we get closer, more natural frames making me pull out my camera.
To continue on the path, we have to walk up a canopied trail right next to the waterfall.
This takes us up and then out onto flat open ground decorated with tall skinny trees.
Now, it isn't just the stunning waterfalls themselves that make the Lost Waterfalls Trail worthwhile, but also the playfulness of the hike.
I feel like I'm in a children's book, dancing over tree limbs, shimmying over boulders and twirling about the dangling vines.
We walk over thoughtfully-placed tree stumps, which make it easier to traverse the thick mud from last night's rain.
And when we take a moment to look up, we note how small we truly are in this big beautiful world.
Finally, after about 20 minutes of scenic but challenging up and downhill trekking, we reach our final destination:
Lost Waterfall #3.
This waterfall is tall and mighty, misting our faces when we're not even in its swimmable pool.
You can explore this gorgeous waterfall both in front and behind, though be careful as the rocks that you'll maneuver on the uphill path behind the falls are slippery.
Standing almost in the falls, I feel like the powerful cascades of water are transferring their power to me.
I feel strong.
I feel proud.
And most of all, I feel blessed.
Blessed to have completed what feels like one of the best hikes in the world, both in beauty and otherworldliness.
Blessed to be on such an epic Panama vacation.
Blessed to have gotten to fully immersive myself — through food, hiking and accommodation — in the lush beauty of Boquete; a place that people come from all over the world to experience.
If you're an outdoor enthusiast looking to explore one of the world's most lush, wildlife-rich, waterfall-filled landscapes on the planet, then you'll want to visit Boquete.
Here, you'll be perfectly placed to experience some of the best things to do in Panama, at least when it comes to al fresco adventures.
Better yet, you'll want to steal my Boquete itinerary above!
What are your favorite trails when hiking in Panama? Please share in the comments below!
Boquete Panama Logistics:

Boquete Airbnb: Click here to create your account and save $40; then click here to book the Lost Waterfalls Cabin.

Boquete Hiking Trail Hours: You can visit the sign-in booths from 8am to 3pm daily. This allows you to sign in and out safely.

Boquete Taxis: Taxis between the Lost Waterfalls Cabin, which is near the hiking trails, and Boquete Town cost about $8-$12. I recommend you give William a call at +507 6784 0277.

Boquete Tours: Click here for a great list of unforgettable Boquete tours!

Packing List: A few must-pack items when visiting Boquete include the following. It's also recommended to know what to wear when you go hiking to stay safe and comfortable.

Recommended Read: Boquete Panama Outback Guide
Enjoyed this post? Pin it for later!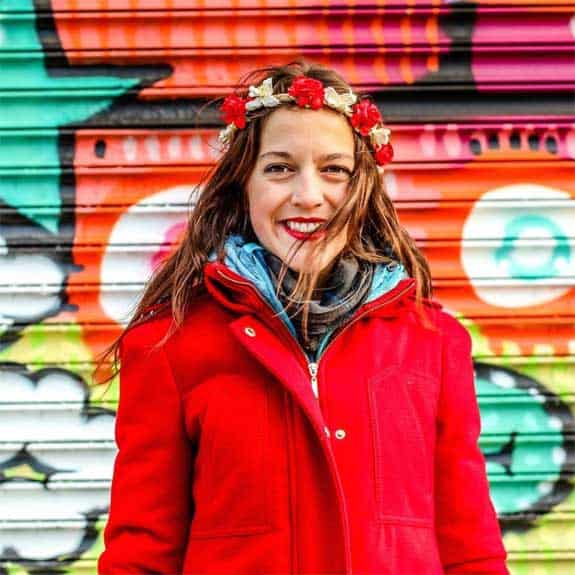 Hi, I'm Jessie on a journey!
I'm a conscious solo traveler on a mission to take you beyond the guidebook to inspire you to live your best life through travel. Come join me!
Want to live your best life through travel?
Subscribe for FREE access to my library of fun blogging worksheets and learn how to get paid to travel more!