Island Adventures: An Epic Road Trip Across Hawaii's Big Island
Before visiting Big Island, I had never thought of it as a quintessential road trip destination or as somewhere to go for one of my solo road trips.
For some reason, tropical islands always seem so small and compact in my head.
You mean I can't just ride a bike or jog across a beach from one side of the island to the other?
At 4,028 square miles (10,432 km²), definitely not.
After a 16-hour flight from New York City — including two stop-overs — I arrived on the Hilo side of Big Island, Hawaii.
Another misconception I had in my head was that Hawaii, the Big Island (nicknamed Big Island) would be pretty much beaches and palm trees all around; however, I was pleasantly surprised to find out the destination is home to all the world climate zones aside for temperate snow forest and polar ice cap, meaning you'll find many contrasting landscapes as you drive.
No trip to Hawaii would be complete without seeing a volcano, which is why my travel companion, Molly, and I decided to stay at the Kilauea Lodge in the aptly named Volcano Village. This stay was a highlight of our road trip itinerary.
Located only 10 minutes from Hawaii Volcanoes National Park, this is where you stay to relax in a quiet, less-developed area on the island.
That's not to say there aren't hotels and tourism, but you're more likely to find bed and breakfasts and family-run lodges than big brand resorts and rowdy nightlife strips.
For the perfect example of what I mean, the Kilauea Lodge was hosting a homemade wind chime competition during my stay.
Could you ever find something so adorable in a big brand hotel?
I think not.
If you're looking for boutique hotels in Big Island, definitely check them out!
Volcanoes National Park
During our time in Volcano, we spent almost every hour in the national park. Encompassing 333,000 acres (134,760 hectares) stretching from the summit of Maunaloa Volcano to the Pacific Ocean, there are many scenic drives, lookout points, and fun Hawaii hiking trails to explore.
Interestingly, it's one of the largest national parks in the United States. Plus, the $10 entrance fee is good for the whole week. This budget traveler's got to get her money's worth!
Many of the treks are easy — we encountered a number of families with small kids along the way — and I couldn't help but think how great this park would be for those traveling to Hawaii alone.
That being said, even experienced hikers can appreciate the diverse scenery in the park:
walking through caves carved out by hot magma at Thurston Lava Tube,
viewing ancient communications at the Pu'u Loa Petroglyphs,
seeing smoke-spewing volcanoes along Crater Rim Drive,
and, my personal favorite attraction in the park, driving down the Chain of Craters Road to the Holei Sea Arch.
Keep in mind I was on a Big Island road trip, and by the end of the stay had driven from east to west across the island and along the coasts.
When I say the drive down Chain of Craters was the most visually spectacular jaunt throughout the whole trip, you have to believe it's special.
From the visitor center, the drive takes about 30-40 minutes, with the scenery transforming and mixing beaches, palm trees, petroglyphs, prairie, and open lava fields that reminded me of just-baked brownies (weird, but true).
It was extremely difficult to keep focused on the winding open roads — especially as I jealously watched Molly excitedly climb back and forth from the front and back seats with her DSLR — and we had to pull over almost every eight minutes to capture those "postcard-worthy views."
The end of the road is closed off due to lava flow.
While this might sound like an inconvenience, it's actually the perfect situation for a unique Big Island hike.
Leave your car on the side of the road, grab your camera and some water (those black molten rocks get HOT), and hike over dried lava from a 1969 Kīlauea volcano eruption.
I don't know about you, but I love it when history mixes with adventure.
And wine.
In Volcano, we also sipped wine got buzzed at Volcano Winery, one of the most unusual wineries I've ever been to.
While oenophiles might scoff at infusing tea and local fruits with whites and reds and using Jaboticaba berries as part of the usual 100% wine grape recipe, my preference for the unusual made this one of my favorite stops.
Forget pairings with Camembert and gouda; at Volcano Winery, tasters sip their uncommon wines with atypical cream cheese blends like smokey salmon and dried cranberry and smokey bacon.
Best of all, I loved that these yummy volcanic soil wines gave me a true taste of Big Island, not to mention our server Kristina provided me with some great ideas for my upcoming New Year's Eve party:
Rim a glass with chocolate, let it harden in the fridge, then pour in their "Macadamia Nut Honey" mead and top with strawberries and Champagne, which offsets the drink's sweetness.
Move over, Martha Stewart.
A Thermal Spa Detour
Along with alcoholic drinks, food is also what guides me when traveling — especially farm-fresh, organic eats.
Our plan was to drive along the Hamakua Coast to take in the water views, walk around the small towns and visit the Hamakua Mushrooms Factory; however, when our breakfast waiter informed us that his favorite place on the entire island was the coast near Pahoa, we shoved our coconut syrup-ladden pancakes down our throats, hopped in the car and headed east.
Rule of thumb when traveling: When a local tells you a certain location is their favorite place in the entire destination, you go.
We drove about 40 minutes out of our way, with the GPS leading us to Ahalanui Park. One thing worth noting about Big Island is it's full of scenic national, state, and county parks, making it possible to easily "park hop" from any location.
What made us choose Ahalanui Park from the lot was its volcano-heated thermal pools filled with igneous rock and tropical fish.
Despite the semi-alarming sign warning of "risk of bacterial infection" and that "fish and eels may become aggressive," Molly and I enjoyed a relaxing dip and even got to meet some locals (apparently the pools aren't just for tourists).
One of these locals recommended we visit the nearby MacKenzie State Park, stating "If you think this is beautiful, MacKenzie will blow your mind."
Again, when a local gives you a testimonial like this, you go!
Just like with the thermal pond, the remote 13-acre (5-hectare) park did not disappoint, mainly due to low jagged cliffs shaped by the rough splashing of the ocean. Framed by towering Ironwood trees, the dramatic scenery was worth the detour.
Hamakua Mushrooms: Worth The Trip
Back in the car, we headed north, enjoying the coastal scenery without stops to make up for the lost time and get to the mushroom factory before it closed.
Even on a tight schedule, it was impossible not to appreciate the jungle-like trees of Mālama-Kī Forest Reserve shading the roads, the fragrant red ginger, the palatinate blue climbing dayflowers, the singing of the elapaios and the zebra coves, and the sun pinching through cracks of giant boulders (although I could do without the slow no-place-to-be driving of the locals, but I digress).
About an hour and 20 minutes later, we arrived at Hamakua Mushrooms, Hawaii's only commercial mushroom producer.
While to many people mushrooms are nothing special, Hamakua's are organically grown with exotic varieties like Ali'i" Oyster, Pioppini and Abalone.
Although learning about how the mushrooms are sustainably produced was interesting, the highlight of the tour for me was the tasting.
Like I said, I love food.
According to Lani Weigert, Hamakua Mushrooms' Director of Marketing & Community Relations Rep, when tasting mushrooms it's all about the mouthfeel, which for these mushrooms is buttery and silky.
What surprised me was how much protein was in these veggies, and how closely they resembled shellfish in texture and flavor.
And for those who have ever dreamed of tasting a mushroom cookie or mushroom chocolate (haven't we all?), Hamakua works with local businesses to create unusual mushroom-infused treats like candy, chips, brownies, wines, coffees, and more.
Waikoloa Village And The Kohala Coast
Back on the road, Molly and I head west to Waikoloa Village, staying the Waikoloa Beach Marriott Resort & Spa.
While I'm typically not a fan of big brand hotels, what attracted me to the property was the onsite cultural offerings — like hiking the historical King's Trail and learning ancient Hawaiian poetry — as well as its proximity to the Kohala Coast.
The Kohala Coast may be built up in terms of tourism, fine dining, and resorts; however, there's a good reason.
Out of the entire Big Island, this is where the least amount of rainfall is experienced — less than nine inches (23 centimeters) annually — and the most sunshine is experienced.
As there was no way I was going back to snowy Brooklyn without a tan, this is exactly what I needed.
That, and some ziplining through the Hawaiian rainforest.
As I can't seem to go more than two days without trying to give myself an adrenaline-induced heart attack, Molly and I signed up for an "aerial trek" with Kohala Zipline.
I go ziplining pretty regularly, and while not the scariest zipline I've been on (Hunter Mountain in New York and Grouse Mountain near Vancouver win the award for that), reaching heights of 100 feet (30 meters) and speeds of 40 miles per hour (64 kilometers per hour) is still thrilling, especially as it also features shaky suspension bridges and rappelling — not to mention tidbits of Hawaiian history.
On that note, did you know local prisoners were once forced to get drunk on cava before being fed to sharks?
Their booze-saturated blood tamed the sharks and allowed ancient Polynesians to steal the teeth — which were used to make weapons — from the sharks without killing the animal, allowing the sharks to produce more teeth and more weapons for the locals.
Gruesome, but pretty inventive.
Caffeinated Adventures In Kona
After getting our fill of hot tubbing and resort living, Molly and I headed south to the famous Kona, known for its nightlife, unique adventures, and world-renowned Kona Coffee. After loading up on Donkey Balls — don't worry, they're chocolate — we visited Greenwell Farms to partake in a FREE sampling of 10 different types of 100% Kona Coffee, a FREE tasting of four local Big Island Bees honey, and a FREE tour of the farm.
If you haven't caught on, this is a great attraction for budget travelers.
Home to 70 acres (25 hectares), it's one of the largest and possibly the oldest coffee farm in Kona, located in the heart of the Kona Coffee Belt.
The highlight for me — aside for the fact I didn't have to open my wallet once — was learning how coffee beans have terroir, and, like wine, are influenced by the soils they grow in.
Kona's volcanic soil allows for smooth, low-acidity coffee.
Additionally, the coffee cherry is a superfood!
According to our tour guide, the sweet skin of the coffee bean is packed with antioxidants — and produces eight times the amount found in blueberries!
Our home base for the Kona portion of the adventure was the Royal Kona Resort, a good mix of a relaxed boutique hotel and luxury resort.
Drinking wine on the balcony while staring out over the ocean and watching dolphins playfully jump out of the water while eating lime-topped papaya were not uncommon occurrences on the property.
Additionally, the hotel's proximity to the bars and restaurants of the strip made it easy to go out after dark and enjoy tropical drinks and live local bands.
Kona is also a hot spot for adventure: surfing, ATV riding through historic ranch land, parasailing, canoeing, black sand beach hiking, and even cliff diving off the End of the World.
Okay, so it's not actually the real end of the world; it's still scary.
The name refers to where the artery of Ali'i Drive used to end, and is home to a 40-foot- (12-meter-) high crag of rock daredevils like to dive off of, crashing into frothy waves and translucent waters full of tropical fish.
Sea caves and otherworldly rock formations add to the thrilling atmosphere.
My personal favorite adventure was one you can't do in many places around the world:
Snorkeling with 20-foot (6-meter) wide manta rays.
While a bit pricey for my budget at $106 with tax, my after dark excursion with Fair Wind Cruises was well worth the cost.
We launched at sunset — taking in a sky smeared with oranges, pinks, purples, and yellows flanked by low-hanging clouds — before it became dark enough to jump into the water.
How it works is snorkelers hang on to a floating island of sorts made of pool noodles that shines flashlights down onto the ocean floor.
The light attracts plankton, which in turn attracts the manta rays, as this is what they eat.
During my excursion we saw two manta rays — although I've heard many people see more like 20, depending on the night.
What amazed me was how unafraid of people they were, almost touching our floating bodies as they glided gracefully performing underwater tricks.
The Perfect Ending
As my flight home on the final day wasn't until 10pm and hotel checkout was noon, we decide to spend the day partaking in one of the west coast's most beautiful hikes:
Kealakekua Bay.
While in terms of navigation it made no sense, as the airport was north of the hotel and the hike was south, it was worth the detour, and, frankly, we had so much time to kill it didn't matter.
Finding the trailhead for the hike was a bit tricky, as when you enter "Kealakekua Bay State Park" in your maps application it doesn't exactly give you the correct starting point.
On the plus side, I got to drive through an interesting community and historical park known as the "Place of Refuge" as well as visit the nearby Big Island Bees before backtracking and finding the correct parking spot for the hike.
Side note:
It's kind of amazing that I've managed to navigate myself around the world without literally falling off the map with my poor sense of direction.
From Kuakini Highway you'll turn onto Napoopoo Road, which will slope downward.
The trailhead is unmarked but is located near the top of the incline where there are typically other cars parked for the trek.
It takes about an hour to an hour and a half each way and is pretty steep, making extra drinking water and sturdy shoes crucial.
You'll also want to have your camera, as the scenery slowly changes from farmland to open lava field to aerial ocean views to woodland until you reach your destination: the serene Kealakekua Bay.
Long flat rocks are scattered near the shoreline, making it a great spot to dangle your feet in the water while having a picnic.
The water is crystal clear, and after the humid hike you'll definitely want to go for a dip while enjoying the surrounding mountains and sailing boats.
Here you'll also find the Captain Cook Monument, which marks the spot Captain James Cook arrived in November 1778, and was also killed three months later when the ancient Polynesians realized he wasn't the god they believed him to be.
Once you learn the story, it's humbling to be standing on such a significant piece of history.
My road trip through Big Island was a fantastic mix of adventure, agricultural and scenic drives, and I would highly recommend the above itinerary to anyone wanting to experience the best offerings of the island.
If you're looking for cheap rental cars, I recommend using Discover Car Hire to compare your rental options and find the best deal!
Have you visited Big Island? What were the highlights of your trip?
My trip was made possible by the Big Island Tourism Board. I was not required to write this post nor was I compensated for it. All opinions are entirely my own.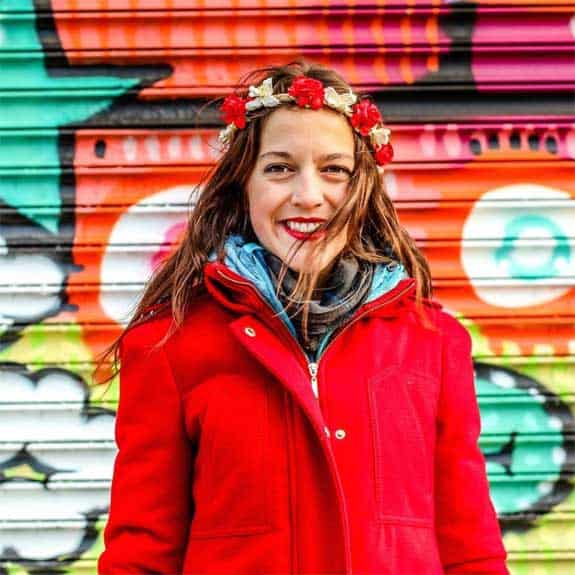 Hi, I'm Jessie on a journey!
I'm a conscious solo traveler on a mission to take you beyond the guidebook to inspire you to live your best life through travel. Come join me!
Want to live your best life through travel?
Subscribe for FREE access to my library of fun blogging worksheets and learn how to get paid to travel more!