Hiking the Longji Rice Terraces in China
Hiking the Longji Rice Terraces in southern China is something I would recommend for everyone to add to their bucket list. And I think you'll agree with me once you read this
China travel guide
explaining this incredible place. The area covers over 16,000 acres, with their creation beginning during the Yuan Dynasty. If you translate it, the name literally means "Dragon's Backbone" due to the fact that the rice terraces look just like a dragon's scales, while the mountain's summit resembles the backbone. Terracing the fields like this not only decreases the chances of erosion, it also helps hold water in place as rice requires a lot of water to grow. I began my trek from Ping'an, a small village with a very unusual landscape, as I had stayed at the "Li Qing Guesthouse" (highly recommended!). From where the bus drops you off you will pass a row of local handicraft stalls and snack stands, and then you will
hike
up what appears to be a quarry of boulders to get to the guesthouse. It's a really tough workout, especially with your backpack on, but the view of the hillsides and rice terraces from your bedroom window is well worth it. The staff are also very accommodating as they helped my group to get a guide and porter for the Longji Rice Terrace hike (100 Yuen total for 3 peoples' bags, and our porter was a tiny woman who was literally the strongest person I'd ever seen, she didn't even break a sweat!). The rooms have air-conditioning and an in-room bathroom. Moreover, the food was delicious, and you can choose from Western comfort food or local Zhuang specialties. From Ping'an I hiked for 5 hours through the Longji Rice Terraces to the village of Dazhai. During the trek not only will you view nature at its most breathtaking, you'll also get the chance to see colorfully dressed local Zhuang and Yao minority women working in the fields. The terraces are dotted with small homes, and since I was with a local guide I got the chance to stop for lunch in one of them. It was really amazing how the woman literally went into the field and "picked our lunch" before preparing a delicious meal of rice, bacon & bamboo, spinach & egg, cucumber, sweet potato leaves, and new potatoes (just like in America!). Although the break was nice, I honestly couldn't wait to get back to the trek and continue being immersed in the surreal landscape of the rice terraces. The only real way I can describe it is that you'll feel like you're on another planet the entire time, as scenery that beautiful is just unworldly.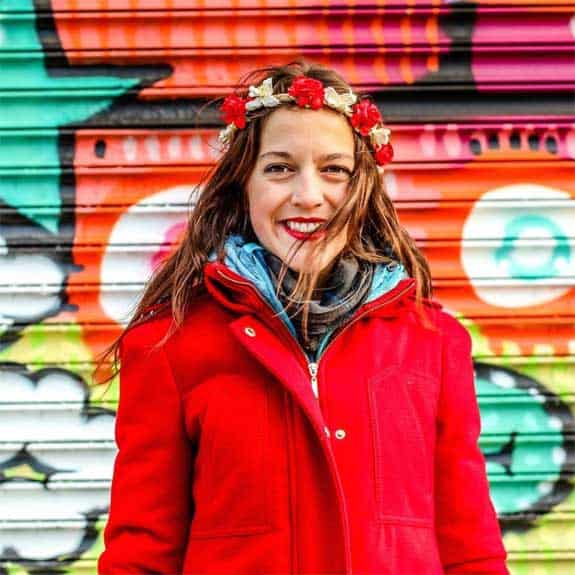 Hi, I'm Jessie on a journey!
I'm a conscious solo traveler on a mission to take you beyond the guidebook to inspire you to live your best life through travel. Come join me!
Want to live your best life through travel?
Subscribe for FREE access to my library of fun blogging worksheets and learn how to get paid to travel more!