Trinidad And Tobago's Best Outdoor Experiences
Planning a trip to Trinidad and Tobago?
These two sister islands have very different personalities, allowing you to visit one Caribbean destination while having two very different experiences.
To help you plan your itinerary, here are some unforgettable things to do in Trinidad and Tobago whether you're traveling in a group or having a solo travel Caribbean experience!
1. Buccoo Reef
A popular dive and snorkel site on Tobago — along with Speyside Gardens, home to one of the world's largest pieces of brain coral — is Buccoo Reef.
This is the largest coral reef in Tobago, home to myriad marine species as well as coral gardens of Star Coral, Elkhorn Coral, brain coral, Starlet Coral, and more.
Designated a marine park in 1973, the site can be explored via a dive or glass-bottom boat tour. I recommend Tobago Waterholics, who will enhance the experience with booze and soca music.
Additionally, a glass-bottom boat tour will take you to the Nylon Pool, which supposedly brings eternal youth to those who swim in its calm waters.
2. Pigeon Point
One of Tobago's best beaches, Pigeon Point is where you'll find white sand, billowing palms and a range of adventurous water sports offered by Radical Sports Tobago, a green water sports operation located right on the beach.
In fact, their electric bill is only $8 per month, as the only motorized water vehicle they use is their kitesurfing rescue boat.
Through Radical Sports Tobago you can enjoy windsurfing, stand up paddle boarding, kite surfing, kayaking, and more.
Clinics are available, and if you want to see some of Tobago's other beautiful water sport areas you can request to visit places like the Nylon Pool and Bon Accord Lagoon.
For a personal story on Pigeon Point, check out my story on learning to stand up paddle board in Tobago.
3. Yerette
While Yerette involves more of a manmade experience than the rest of the sites and experiences on this list, it's a truly worthwhile way to get to know the islands' vibrant hummingbird culture.
Located on Trinidad in St. Joseph, you'll see hundreds to thousands of hummingbirds flocking to the yard of Theo and his wife, Gloria. They have over 20 feeders of sugar water as well as a lush garden full of nectar, which makes up about 90% of the hummingsbird's diet.
On any given day you can see up to 13 different species — some of which include the Copper-rumped Hummingbird, White-chest Emerald, Blue-chinned Sapphire, and Tufted Coquette — making it a special place not only on Trinidad but around the world. Inside, there is also a hummingbird photography art gallery and gift shop.
The basic entrance fee to photograph the birds, learn a bit about them, see an educational hummingbird film, and enjoy a light meal is $25. Guided tours are also available.
Appointments are required for visiting Yerette, so call 1-868-663-2623 or email [email protected].
4. Argyle Falls
At 175 feet (53 meters) tall, Argyle Falls is the highest waterfall in Tobago.
It's located in the virgin rainforest of the Main Ridge Forest Reserve, recorded as the "oldest legally protected forest reserve geared specifically towards a conservation purpose," established on April 13, 1776.
In this 9,780 acres (3,958 hectares) of rainforest, you'll enjoy a scenic stroll from the visitor center — where you'll pay about $5 to $6 depending on if you are a local or foreigner — learning about Tobago's flora and fauna from a naturalist guide.
Once at the falls, you can choose to hike to the top of it or simply enjoy the clear pool at its base.
5. Pitch Lake
A natural wonder, Pitch Lake in Trinidad is home to the world's largest natural deposit of asphalt. It covers about 99 acres (40 hectares) and is 246 feet (75 meters) deep. It's one of the planet's most unusual landscapes, and is constantly pulling things into itself, eating something new and spitting something else out.
If that doesn't sound enough like a horror film, Pitch Lake has "feelers" that stretch for miles.
Oddly enough, locals swear bathing in the sulfur springs in Pitch Lake can cure almost any ailment. Even more quirky is the legend behind the lake.
It is said a tribe of Amerindians was swallowed whole by Pitch Lake for eating some hummingbirds, which are now believed to host the spirit of their ancestors.
My trip to Trinidad and Tobago was sponsored by the Trinidad and Tobago Tourism Board. I was not required to write about the trip nor was I compensated for this post. All opinions are my own.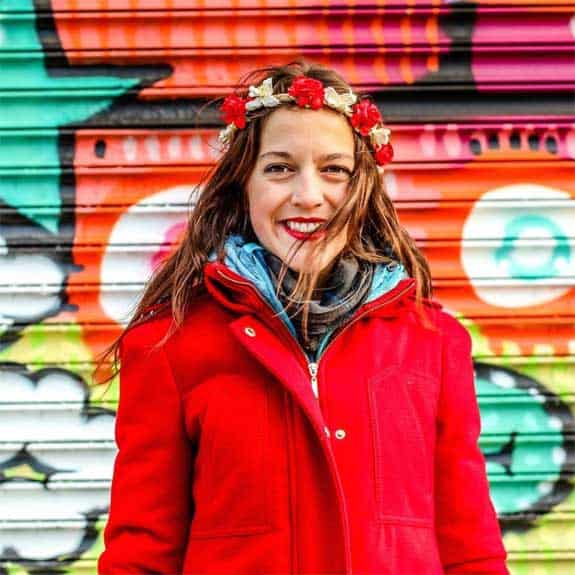 Hi, I'm Jessie on a journey!
I'm a conscious solo traveler on a mission to take you beyond the guidebook to inspire you to live your best life through travel. Come join me!
Want to live your best life through travel?
Subscribe for FREE access to my library of fun blogging worksheets and learn how to get paid to travel more!