How To Bike Idaho's Route Of The Hiawatha Trail
This guest post on Idaho's Route of Hiawatha is by Leticia Tavares of Hospitality Vitae
Idaho's Route of Hiawatha trail offers a unique experience along the Idaho-Montana border.
It was recognized as "one of the most scenic stretches of railroad in the country" and was inducted into the Rail-Trail Hall of Fame by the Rail-to-Trail Conservancy, which I completely agree with!
It's one of only 15 trails in the entire United States to hold this designation, too.
When I embarked on this bike ride, I was in awe of the forest and mountain landscape. Plus, I absolutely loved biking, mostly downhill, through 10 train tunnels and seven breathtaking high-altitude trestles.
Do you want to bike the stunning Route of the Hiawatha bike trail yourself?
Keep reading, as below I share everything you need to know to enjoy an incredible Hiawatha bike ride!
But first…
Make sure to grab the FREE Jessie on a Journey Ultimate Travel Planning Resource Library.
This regularly-updated suite of free printables, maps, guides, and resources makes planning your trip simple, stress-free, and even fun!
Route Of The Hiawatha Trail Logistics (Snapshot)
How much does it cost to ride the Hiawatha trail?
Trail passes are $13 for adults and $9 for children between the ages of five and 12.
Additionally, mountain bike rental options start at $35 for adults, including a light and a helmet. Note that there are other mountain bike options available, too.
How long is the Hiawatha trail?
The Hiawatha trail length is 15 miles, mostly downhill.
Can you walk the Hiawatha trail?
Yes, you can walk or bike the Hiawatha rail trail.
How long does it take to ride the Hiawatha trail?
From the trailhead, it typically takes about two-and-a-half hours to bike the 15-mile Route Of The Hiawatha, which includes stops along the way to take pictures.
How do I make Hiawatha trail reservations?
You can make reservations for the Route Of Hiawatha trail at ridethehiawatha.com in the "Buy Tickets & Rentals" tab. After choosing your tickets and add-ons, you'll be taken a calendar page to make your reservation.
What is the intensity of the Route Of Hiawatha trail?
The Hiawatha trail is an easy trail to bike and hike, especially as it's one-way and mostly downhill.
When is the Route Of Hiawatha trail open?
Hiawatha trail hours are 8:30am to 4:15pm from mid-May to mid-September.
How do I get to the Route Of Hiawatha trail?
The Route of Hiawatha is very close to the Idaho-Montana border. If renting a bike, you must stop at Lookout Pass Ski Area first, and then drive two miles to the East Portal/Taft Parking Lot.
If bringing your own bike, you can head straight to the trail.
What should I wear when hiking or biking the Route Of Hiawatha trail?
Dress comfortably and bring sunscreen, sunglasses, water, and snacks. Also, bring another set of clothes to change after the ride, since it can get really muddy.
History Of The Route Of Hiawatha
Back in the 1800s, there was a railroad out of Chicago called Milwaukee Road.
The owners decided to expand it west due to the many business opportunities. It was set to be one of the most scenic train rides in the country, offering beautiful views of the Bitterroot Mountains.
It took thousands of men working from 1906 to 1911 and approximately $230 million to construct the extension of the railroad because the mountainous and hilly landscape as well as the weather conditions made it extremely difficult to build the rail bed.
The freight service began on July 4, 1909, and passenger service six days after.
Despite the tremendous effort that went into building the railroad, it was forced to declare bankruptcy a few times due to multiple reasons affecting the railroad business.
The last passenger train — the Olympian Hiawatha — passed through the tracks in 1961, and the last freight train in 1980.
Today, the trail sits on U. S. National Forest land. In 1998 its first 13 miles were opened for bikers and hikers, with the addition of Taft Tunnel — a highlight when cycling the Route Of The Hiawatha Trail — opening in 2001.
Getting To The Hiawatha Trail
The Route of Hiawatha Trail, one of the best easy bike rides in the world, is very close to the Idaho-Montana border.
If you have your own bike, you can drive directly there and buy the Trail Pass (cash only) or purchase it online.
Alternatively, if you are opting for Hiawatha trail bike rentals and did not pay for your bike(s) to be delivered to the trail, you must stop at the Lookout Pass Ski Area, which is located alongside I-90, Exit 0, at the Idaho-Montana state line.
Trail tickets, shuttle bus tickets, rental bikes, helmets and lights, food service, bathroom, souvenirs, maps, and information are all available there and credit cards are accepted.
Important note:
If your rental car does not hold a bike rack on top you might have to take the front wheels off and put the bike inside of your car.
Moreover, depending on the size of your car, the bike might not fit. For this reason, it's wise to really plan this aspect of the trip in advance.
Another thing:
Be prepared for a lot of mud during the trail ride, and for your car to get dirty when it is time to return the bike.
Looking back, I wish I had paid for the bike to be delivered. It costs $25 and covers up to four bikes, so if you are going with a group it might be worth it.
The delivery fee can also be paid online when you book the bikes and tickets.
Book Your Hiawatha Trail Bike Rentals, Tickets & Shuttles
As mentioned above, you can purchase the Hiawatha Trail Pass in cash at the trail (if you have a bike) or pay for it using a credit card at the Lookout Pass Ski Area, which opens at 8am PDT.
I am a big planner so I like having all my tickets ready and days figured out, so I booked everything online here.
Honestly, I would recommend doing this just to be on the safe side, and also because they recommend that reservations are made in advance.
If you are not planning to bike 15 miles back to the start of the trail, I would recommend paying for the shuttle, which goes out on a first-come-first-served basis.
Start your ride early to avoid longer than normal wait times for a shuttle.
Route of The Hiawatha Trail Map
Here are two Route of the Hiawatha trail bike ride maps to choose from:
Here is another Hiawatha trail map option:
Biking The Hiawatha Trail
The Hiawatha bike ride starts at Taft Tunnel, one of 10 stunning tunnels along the route.
Also known as St. Paul Pass Tunnel, it runs for approximately two miles and is the longest tunnel you will bike through on the ride.
There is no light in the tunnel, so a small lantern is needed. The bike I rented had one attached to it.
Although my favorite part of the trail was biking outside through the seven trestle bridges, reaching heights of up to 230 feet, I'll say that biking through a 1908 tunnel was pretty unforgettable.
It is so cold — it doesn't get more than 46°F inside — and muddy that it felt like quite the adventure!
In addition to that, the border between Idaho and Montana is actually somewhere in the middle of the tunnel, so when you are biking you are actually crossing two states, which is a pretty unique cycling experience.
From Taft Tunnel, the trail is mostly downhill, and the path surface is a mixture of firm fine gravel and dirt, with stunning forest and Bitterroot Mountain scenery adding a calming ambiance.
Overall, I felt very safe and saw many families with kids along the way. Plus, the trestles have guard rails and the path is wide enough.
Most of the time I was biking in the middle, but you have to be careful since it is a two-way path and some people decide to bike back up.
The journey is beautiful and I was tempted to stop in every trestle and tunnel along the way for photos.
June, when I did my ride, was a beautiful month to do the Route Of Hiawatha trail and I was blessed with sun and clear blue skies.
Pro tip:
Start the journey early, when the trail opens, at 8:30am. It usually takes two-and-a-half hours to bike the 15 miles, if you go slow and stop along the way for photos.
When you reach Pearson, you will have to wait for the next shuttle to bring you back to Taft Tunnel.
According to the official website, the last shuttle leaves Pearson at 4:15pm in the early and late season, and on weekends during the Peak Season, the last shuttle departs at 5:45pm.
When To Go & What To Wear
The Route Of Hiawatha is open from mid-May to mid-September annually.
Keep in mind, if you do the bike ride in May it'll be a little colder, so you might need to bring extra layers.
In the week I visited, in June, the weather was perfect!
The Taft Tunnel, mentioned above, is very cold at any time of the year, so my long sleeve shirt saved me.
Besides having a long-sleeve shirt, I also made sure to wear clothes that could get muddy.
Check the image below after riding the first two miles along the tunnel. I had to change after the ride, so bring some clean clothes too!
Area Lodging & Camping
If you are planning to stay overnight, close to the Route of Hiawatha, there are a few cities in which you can find hotels, such as:
All of the above cities are located in Idaho.
You can click the links above for hotel lists, or click here to view a map featuring both hotels and self-contained rentals. The map is set to Wallace, but you can easily change the location:
Personally, I decided to stay in Missoula, Montana, the night before, and after the bike trail, I drove to Coeur D'Alene, for another night.
I enjoyed both cities because they have a lot of restaurant options and are very charming.
If you are looking for a great hotel in Missoula, I would recommend staying in Downtown Missoula, close to restaurants and breweries.
Click here for a list of top-rated Missoula hotels.
In Missoula, I went to an incredible Mexican restaurant – The Camino. You can read more about what to do in Missoula for one day here.
Idaho is one of the most beautiful American states I have ever been to and the Route of Hiawatha was one of my favorite attractions, and where I got some of the most stunning pictures during my USA road trip.
Idaho Travel Insurance
When visiting Idaho — or anywhere else in the world — make sure to get travel insurance.
In my opinion, the best travel medical insurance for travelers is SafetyWing as they've got a large network and offer both short-term and long-term coverage — including coverage if you're traveling for months as well as limited coverage in your home country).
Additionally, SafetyWing is budget-friendly and offers $250,000 worth of coverage with just one low overall deductible of $250.
Click my referral link here to price out travel insurance for your trip in just a few clicks.
About The Author
Leticia Tavares is a hotelier, Harvard MBA alumni, and content creator at her travel and hospitality blog, Hospitality Vitae.
Have you cycled Idaho's Route Of The Hiawatha Trail?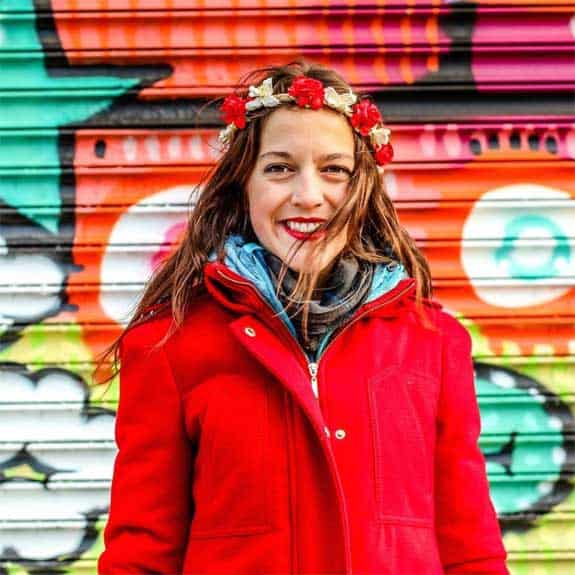 Hi, I'm Jessie on a journey!
I'm a conscious solo traveler on a mission to take you beyond the guidebook to inspire you to live your best life through travel. Come join me!
Want to live your best life through travel?
Subscribe for FREE access to my library of fun blogging worksheets and learn how to get paid to travel more!