Hiking In Baja California Sur: 6 Epic Trails Not To Miss
By Sally Rodrick. This guide to hiking trails in Baja California Sur contains affiliate links to trusted partners!
Want to go hiking in Baja California Sur?
Then you're in the right place!
The state of Baja California Sur is home to some of the best hiking in Mexico.
Best known for the tourist hot spot Los Cabos, Baja California Sur offers so much more than luxury resorts and spring break parties. And getting out on the trail is guaranteed to be a highlight of your trip to Baja!
The desert-meets-ocean landscape is the perfect setting for a hike, and the raw, untouched nature will drop your jaw. With rugged mountains, paradisical beaches, towering canyons, and giant cacti forests, hiking in Baja California Sur Mexico is truly something special.
Want to enjoy it for yourself? Keep reading to discover six of the best hiking trails in Baja California Sur, Mexico.
The trails vary in length and difficulty, and are in a number of locations around the state — so you're sure to find a hike you can include on your trip to Baja California Sur.
Pro tip: Before going hiking, make sure to download the AllTrails app to have trail guides, maps, photos, and reviews right at your finger tips. You can also sign up for a free trial of AllTrails+ to download offline maps, get alerts for wrong turns, find trails by distance from you, and more!
What Type Of Hiker Are You? [Free Quiz]
But first, before we dive into our guide to hiking Baja California Sur, I want to share a free personality quiz I think you'll love:
It's called "What type of hiker are you?" and it will help you discover your hiking personality.
Bonus: Your results also share trail suggestions based on your responses, helping you to explore some of the best hiking trails in the world.
Baja California Sur Hiking Map
To help give you a lay of the land so you can better understand where the below Baja California Sur hiking trails are located, here is a map with each one plotted:
You can also click here for the interactive version of the map to easily save these recommended Mexico hikes right to your phone.
Getting Around Baja California Sur
The best way to get around Baja California Sur is by car. This will allow you to easily reach the various trailheads, and on your own schedule.
Need to rent a car for your Baja California Sur hiking trip? Check out Discover Cars to quickly compare your rental options.
Their comparison tool does the homework for you, so there's no need to have 10+ tabs up as you try to figure out which company is the most affordable. Actually, you can save up to 70% using their tool!

Best Trails For Hiking In Baja California Sur
On that note, let's dive into our list of unforgettable Baja California Sur hiking trails. These hikes will undoubtedly be a highlight of your trip to Mexico:
1. Tabor Canyon, Loreto
About this Baja California Sur hiking trail:
This Baja California Sur hike is one for the adventurous and not for the faint of heart! While the stats might look easy, the hike into Tabor Canyon in Loreto can actually continue for much longer if you want it to and involves a lot of fun rock scrambling.
The trailhead is around 20 minutes south of Loreto and is best accessed with your own car.
There is not really one clearly defined trail to follow. The hike takes you up into Tabor Canyon, through an arroyo (dry riverbed).
You can't get lost, as you are confined by the walls of the canyon; but there are many different routes you can take and rocks you can choose to scramble over. Previous hikers have created "cairns" or stacks of rocks that help guide you.
Trail details found online, with a length of 0.8 miles / 1.3 kilometres, lead you to a point in the canyon where you can only continue by rock climbing.
The hike up until this point is beautiful. If you don't feel comfortable continuing it is still worth the trip; however, if you're up for a challenge, this is where it gets interesting!
There are three sets of ropes set up on boulders that you can use to hoist yourself up onto the upper levels of the canyon. The ropes are pretty sketchy, with old tree logs jammed in for footing. This is only recommended if you are fit and with a companion, to support each other up the ropes.
If you visit around the wet season, you should find some small waterfalls and pools to swim in after the final set of ropes. Be sure to turn around and admire the stunning views of the Sea of Cortez from the top of the canyon.
Although you could continue up the canyon for many more miles, the area with the pools is generally where most hikers turn around, as the trail is unchartered from there.
A guide is not required, however, it is possible to book guided tours from Loreto. Hiking with a guide can give you more insights into the history and landscape of the area, and of course, assist with the tricky ropes!
2. Balandra Beach Circuit, La Paz
About this Baja California Sur hiking trail:
Considered one of the most beautiful beaches in Mexico, Balandra Beach has so much more to offer than just sunbathing in the sand. A bay comprising seven different beaches, the best way to see Balandra Beach is by hiking in the desert hills that soar above the bay.
This circuit trail can be started from a number of points, but the main car park at the beach makes sense. It is easily accessible via car, taxi or bus from the city of La Paz.
In terms of which way to do the hike, I suggest hiking the trail clockwise. You'll pass the remote beaches first, before looping back around the mountains and coming back to the main beach at Balandra — hot and ready for a swim! A guide is not required for this La Paz hiking trail.
The trail is along the ridge of rocky, desert mountains and can be loose and slippery in parts. There are periods of steep inclines, before the trail plateaus on top of the ridge. It's all worth it though for the spectacular aerial views over the bay.
Be sure to pack your swimsuit and a towel, as you will pass some of the seven beaches of Balandra Bay. The beaches along the trail are at the furthest reaches of the bay — meaning there's a good chance you'll have them all to yourself!
Once you have finished this epic La Paz hiking trail, reward yourself with some time on Balandra Beach.
This is one of the most popular things to do in La Paz, and for good reason:
The shallow waters of the bay recede at low tide to reveal patterns of swirling white sandbanks. Powdery white sand beaches line the bay, with giant cacti towering on the mountains above. Paradise!
3. Mt Solmar Hike, Los Cabos
About this Baja California Sur hiking trail:
Hiking in Los Cabos with a group of dogs is probably not the first thing that comes to mind when planning a vacation to this popular tourist destination; but, this unique activity is great fun!
Mt Solmar is a rocky peak that rises above the popular Lands End area in Cabo San Lucas.
Lands End is the southernmost point of the Baja Peninsula, and the point where the Pacific Ocean and the Sea of Cortez meet. The mountain overlooks the popular Playa del Divorcio (Divorce Beach) and Playa de Los Amantes (Lover's Beach).
The trailhead to hike Mt Solmar is located on private property, at a dog training camp. The hike can only be done with a local guide named Enrique, who manages the dog camp.
Enrique kindly opens up the land and escorts visitors up the mountain six times per week. And some of the dogs join the hike too, leading the group up the trail.
Usually, Enrique runs the hike at 8:15 am from Sunday through Friday, but this can change with the season. The best place to confirm the current schedule is the Facebook page.
Be sure to arrive at the dog training camp, near the Cabo San Lucas Marina, by 8 am. Once Enrique lets in the group, he will give a brief introduction to the hike, and let out the lucky dogs who get to go on the hike that day.
The first part of the hike is relatively easy, on a gravel path; however, it quickly turns steep — and the last part of the trail is a near-vertical rock climb to the summit.
Depending on the time of year, there can be over 100 people hiking, so the pace is slow, and you have plenty of time to find your footing. Be sure to have a backpack for phones and water bottles, as you will need both hands free to climb.
Once you're at the summit, Enrique gives you plenty of time to admire the incredible views, take lots of photos, and play with the dogs.
From there, you will return via a different trail. It is clearly marked but quite steep, so take it easy. The group tends to split at this point and you can head down at your own pace.
Enrique doesn't charge a formal fee for the hike, but please leave a tip when you return back to the camp. This is without a doubt one of the most unique opportunities for hiking in Los Cabos!
4. Cascada Sol de Mayo, Santiago
About this Baja California Sur hiking trail:
Although short, the Cascada Sol de Mayo (Sol de Mayo Waterfall) is one of the best hikes in Baja California Sur. Located inside the Cañon de la Zorra (Fox Canyon), this truly is an oasis in the desert.
The hike begins from Rancho Sol de Mayo, a ranch just outside the small agricultural town of Santiago. You need your own car to get here, or you can join a tour from Los Cabos.
The ranch charges an entry fee to access their land, but it is worth it for the stunning waterfall waiting for you at the end of the trail.
The ranch periodically closes access to the waterfall, mainly due to unsafe weather conditions. It's best to get in touch with them to confirm they are open, before driving out. You can contact them via Facebook or Whatsapp.
The trail map online will lead you to the base of the waterfall, where you can swim in the cool waters of the main pool, or splash around further upstream.
It's possible to continue further on the trail, which leads around to the top of the waterfall. If you're feeling brave, you can jump in from the top! Or you can continue walking further into the canyon, hopping along boulders beside the river.
5. Punta Gorda Trail, La Ventana
About this Baja California Sur hiking trail:
This trail in La Ventana is popular with hikers and mountain bikers, and traverses cactus-filled desert through Punta Gorda, or Fat Point.
The trailhead can be a little tricky to find, and you definitely need a 4-wheel drive car to access it — though having this type of car during your time in Baja California Sur will come in handy more than once.
For this hike, you have to drive along a rocky section of the beach before parking near the small wooden palapa.
The trail is on private property, and you will see signs stating this; however, there are smaller signs informing visitors that the landowner permits hikers and bikers to use the trail, as long as they respect it and keep it clean.
Look for these signs to indicate the starting point of the trail, because the map online doesn't have exactly the right starting point.
A guide is not required, and once you're on the trail, it is very easy to follow. It leads to a virtually private beach, which is the perfect spot for a rest and a swim. Don't forget a towel and bathing suit.
Additionally, if you have snorkel gear, bring it with you as there is tons of life to see underwater!
Throughout the entire trail you will enjoy stunning views of the Sea of Cortez, and out to Isla Cerralvo, a large offshore island.
The hike is especially beautiful at sunrise or sunset. Just be sure to pack a headlamp if you visit at this time of day.
On your drive back to La Ventana, stop at Playa Agua Termales (Hot Springs Beach) — which you drive by on your way to the hike. This unique location has thermal waters hiding under the sand, and you can dig yourself your own hot bath!
6. Puerto Viejo Hike, Todos Santos
About this Baja California Sur hiking trail:
The Puerto Viejo, or Old Port, hike leads to the former port of Todos Santos, and the ruins of a sugar mill where sugarcane was exported.
Located around the Punta Lobos (Wolf Point) area, there are a couple of different trails to choose from, but the best one is the longer, 4.6 mile / 7.4 kilometer trail.
To reach the start of the trailhead, it's best to have your own car. It's right by the luxury Hotel San Cristobal, and you can park your car at the abandoned building before you reach the hotel.
The trail is clearly marked, and you will start by walking up the hill. You don't need a guide, and if you visit on the weekend you will find many locals and tourists hiking.
The length of the hike makes it a little challenging, but the trail itself isn't too strenuous. You will be hiking up on a desert ridge, with some loose stone to contend with, but the incline is slow and steady.
The hike leads to a pebbly beach, and there are some steep rocky steps to get down to the water. Bring a swimsuit and towel, as you will want to swim after walking in the sun!
If you're visiting during winter, keep an eye out for whales. They are known to frequent this area and can be seen very close to shore!
This is just one of the many great things to do in Todos Santos, one of only two pueblo magicos (magic towns) in Baja California Sur and a top place to explore ecotourism in Mexico.
While you're in the area, don't forget to wander the charming historic center, watch baby turtles being released into the ocean, and try your hand surfing at Cerritos Beach.
Tips For Hiking In Baja California Sur, Mexico
Pack water and snacks. Most of the hikes are remote with no amenities, so come prepared with plenty of water (preferably in a reusable bottle), and any snacks you might like on the trail. Remember to take all your rubbish out with you.
Start early and consider the heat. The desert sun can be intense, even in winter, so it's best to start hiking in Baja California Sur, Mexico first thing in the morning. Being a desert landscape, there is not much shade on the trails, so bring a hat, sunscreen, and more water than you think you'll need.
Watch out for snakes. It's rare but possible to encounter rattlesnakes in the desert when hiking in Baja California Sur. Always be aware of your surroundings on the trail, stick to defined paths, and prepare yourself on what to do if you encounter a snake.
Pre-download maps. Most of these trails have limited or no phone service, so be sure to download the trail map in advance. You can download Google Maps offline, or use the premium version of AllTrails to download hikes for offline use. Alternatively, simply starting the trail navigation on the free version of the AllTrails app while you still have service usually does the trick.
Don't trespass on private land. A lot of the natural land around Baja California Sur is private or community-owned land. While all these hikes are accessible right now, things can always change in the future, so please be aware of any fences or signs and don't unintentionally trespass. Some landowners require hikers to pay an entry fee or be accompanied by a guide. Others are kind enough to leave signs permitting hikers to enter, on the condition they respect the trail and landscape. Please follow any rules.
Is Baja California Sur Safe?
Mexico sadly has an undeserved reputation from the media, so it's only fair to consider Baja California Sur safety.
This part of Mexico is very safe and is largely unaffected by the cartel violence and crime experienced in other parts of the country. A lot of the state is remote and natural, but it has always been a popular destination, especially around Los Cabos, so you're unlikely to find yourself completely alone on these Baja California Sur hikes.
The best way to see the state and access most of these trails is by car. If you're wondering "is it safe to drive in Baja California Sur?" the answer is yes!
Driving in Baja California Sur is straightforward and simple. There are just a handful of main highways that run around the state, and although sometimes a bit narrow, they are all well-made. The only major hazard to driving in Baja California Sur is the cows and goats that graze freely around the state, and wander onto the road at times.
Outside of major towns, many roads in Baja California Sur are unpaved. For the most part, these roads are compact gravel and can be easily navigated with a standard car; however, it is worthwhile to consider renting a 4×4 if you have the option.
Some of the best hikes in Baja California Sur are only accessible only by 4×4, and it will make driving on those dirt roads more comfortable.
Travel Insurance For Hiking Baja California Sur, Mexico
When visiting Baja California Sur — or anywhere else in the world — it's wise to get travel insurance.
One of the best travel medical insurance for travelers is SafetyWing as they've got a large network and offer both short-term and long-term coverage — including coverage if you're traveling for months as well as limited coverage in your home country.
Additionally, SafetyWing is budget-friendly and offers $250,000 worth of coverage with just one low overall deductible of $250.
Click here to price out travel insurance for your trip in just a few clicks.
What trails for hiking in Baja California Sur would you add to this list?
About The Author
Sally is the creator of the sustainable budget travel blog Sally Sees. Through her content, Sally aims to educate and encourage others to travel more sustainably, while also dispelling myths that travel has to be expensive or difficult. You can also follow Sally's travels on Instagram.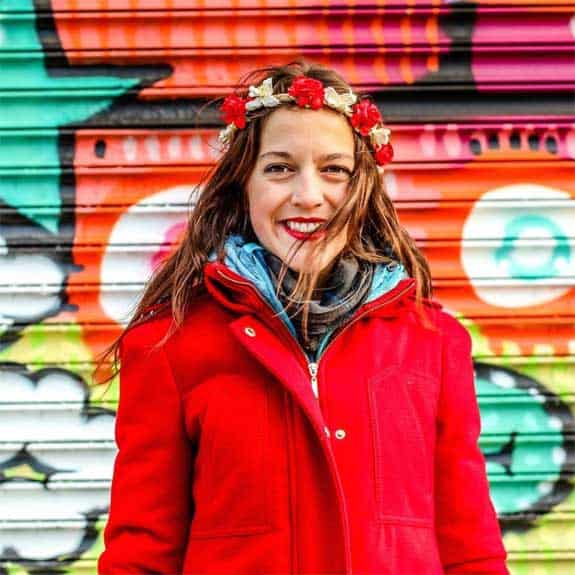 Hi, I'm Jessie on a journey!
I'm a conscious solo traveler on a mission to take you beyond the guidebook to inspire you to live your best life through travel. Come join me!
Want to live your best life through travel?
Subscribe for FREE access to my library of fun blogging worksheets and learn how to get paid to travel more!