The Unofficial Official Solo Female Travel Manifesto
1. I will eliminate doubt from my mind
. Don't doubt your abilities to navigate yourself in a foreign country, order food off a non-English menu, take unfamiliar transportation and make friends with strangers. Have confidence in your social and problem-solving skills and you will conquer any challenge that comes your way.
2. I will revel in my complete freedom
. Solo travel means you call the shots. Do what you want, where you want, when you want, without having to answer to anyone. Instead of being afraid of this complete freedom, realize the opportunity you've made for yourself and take advantage of it by creating a travel experience that meets your wants and goals.
3. I will walk and talk with confidence
. Don't make it obvious you're an unsure tourist by burying yourself in a map or walking with your head turned down. Walk tall and proud and people might even think you're a local.
4. I will give myself the opportunity to grow
. Traveling solo as a female means you'll be presented with challenges and new experiences that you'll need to navigate. Every time you conquer an obstacle or try something new you're giving yourself the opportunity to learn and grow.
5. I will use solo travel as a way to strengthen my relationship with myself
. Along with personal growth, solo female travel also you to strengthen the relationship you have with yourself. You'll be having a lot of alone time — reflecting on what you've learned and how you're feeling — allowing you to get to know yourself without distraction. Take advantage of this time and treat it like a priceless gift.
6. I will replace fear with curiosity
. Instead of being afraid of the unknown, turn on your curiosity and make a list of trip goals. What do you want to learn? What kind of experiences do you want to have? Bonus points if you do something that completely freaks you out like skydiving or bungy jumping.
7. I will be aggressive in my pursuit of cultural knowledge
. Don't look at the culture you're visiting as an outsider, but inside dive in headfirst by interacting with locals, taking cultural classes, sampling typical dishes, attending community events and partaking in local life as much as possible. One benefit of solo travel in general is you're forced to interact with the community since you don't have travel companions to talk to. While the thought of this might make you feel nervous, it truly is a blessing.
8. I will be selfish
. Solo female travel means there is nobody there to tell you what to do. Take the opportunity to be selfish without compromise.
9. I will take the necessary steps to keep myself safe
. Or as I like to say, "
Don't be a papaya
." While your solo female travel adventure should be about having unique experiences, make sure your priority is your own safety. Invest in
pickpocket-proof clothing
, don't carry valuables, know which areas are safe and which aren't, carry a
safety whistle
, and always have your hotel's business card in your pocket so you can hop in a cab and quickly hand it to the driver to get away from situations where you feel unsafe.
10. I will trust my instincts (no matter what social graces dictate)
. If a situation makes you feel uncomfortable or unsafe, get out. Don't worry about being rude or appearing brisk, you're safety should be of utmost importance.
11. I will erase the word "can't" from my vocabulary
. If you think you can't, then you can't. However, if you think you can, then you can. A positive attitude will lead to an enhanced solo female travel experience.
12. I will taste exotic dishes without worrying about calories
. Females have a tendency to worry about their weight. While you shouldn't be gorging on an entire cake, don't deprive yourself on sampling the local cuisine, which is one of the most fun ways to get to know a local culture.
13. I will enjoy at least one new experience each day
. Travel is all about trying new things. Set a goal to try at least one new thing each day, whether it be taking a class, trying a new sport, going for a scenic hike, sampling a new food or wandering through an interesting museum.
14. I will talk to strangers
. Remember how your parents told you never to talk to strangers? Don't listen. This doesn't mean go back to a stranger's house all by yourself; it means interact with locals in public places and meet other travelers in hostels and on tours for a social and well-rounded travel experience.
15. I will say "yes" to adventure (without doing anything completely stupid)
. Whether you're going to Austin, Asia or Australia, solo female travel is an adventure. Say "yes" to new and exciting experiences and you'll go home with unforgettable memories and stories you can cherish for the rest of your life. That being said, use your common sense and make sure your adventures aren't jeopardizing your safety.
Have something to add? Please share in the comments below.
Recommended:
Free As A Bird Necklace [Travel Glam]

The Solo Traveler's Handbook

by Janice Leith Waugh [Travel Books]

How Solo Female Travel Changed My Life (And How It Can Change Yours, Too)

[Blog Inspiration]

Fox 40 Sonik Blast CMG Safety Whistle

[Travel Gear]

As a female who loves solo travel, one of my main goals with this blog is to inspire my female readers to have solo adventures themselves and reap the benefits of really getting to know yourself. For some inspiration and wisdom, I've created the "Unofficial Official Solo Female Traveler's Manifesto," which states: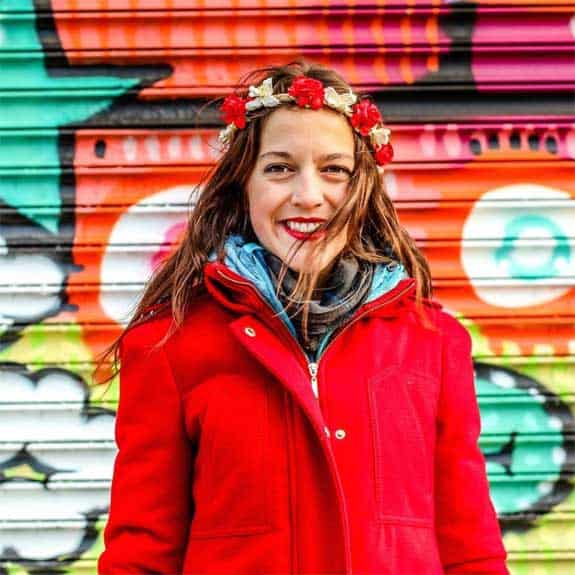 Hi, I'm Jessie on a journey!
I'm a conscious solo traveler on a mission to take you beyond the guidebook to inspire you to live your best life through travel. Come join me!
Want to live your best life through travel?
Subscribe for FREE access to my library of fun blogging worksheets and learn how to get paid to travel more!