Traveling Italy Solo: The Ultimate Guide (With Map!)
By Jenoa Matthes. This guide to planning a solo trip to Italy contains affiliate links to trusted partners!
Interested in traveling Italy solo, but need some help with the planning?
Then you're in the right place!
Not only is Italy one of the most beautiful countries in Europe, it's also one of the safest for solo female travelers.
With some of the best museums in the world, incredible food, and ancient sites, you're guaranteed to have an amazing cultural experience in Italy.
In this solo Italy guide, we'll cover essential topics — such as the best ways to get around, safety tips as a solo female traveler, the best places to travel in Italy alone, and more.
So grab your suitcase and bring your appetite, we're off on a solo adventure to Italy!
Quick tip: While Italy is safe for solo travel, it's still smart to pack travel safety essentials. One top pick is the She's Birdie Personal Safety Alarm, which is TSA-approved and can help scare away potential attackers. Other recommendations include Clever Travel Companion Pickpocket-Proof Garments and Speakeasy Travel Supply Hidden Pocket Scarves.
Travel Italy Solo With Confidence [Free Course]
But first, before we get into our solo travel Italy guide, I invite you to grab a seat in Jessie's free Savvy Solo Traveler E-Course.
The 6-day course is designed to help you feel confident about booking your first solo trip and exploring the world alone.
Lessons include:
Common solo travel fears and how to overcome them
How to choose your perfect solo trip
How to tell loved ones you're hitting the road solo
Mentally preparing for your solo journey without losing your mind
Essential steps for staying safe on a solo trip
How to take amazing solo selfies
Once you've grabbed your seat, read on to learn tips for planning a solo trip in Italy.
Is Italy Safe To Travel Alone?
Yes, Italy is generally a safe place for solo female travelers, but it's always important to take the necessary safety precautions when traveling. According to the Global Peace Index, Italy has a high state of peace and ranks #32 compared to 163 countries on the list.
That being said, one issue to be aware of is catcalling and verbal aggression from Italian men. If you find yourself in a situation like this, ignore them and move along.
Personally, I've traveled to Italy too many times to count, and I've never had any issues with this or with safety in general.
Of course, it's still wise to be aware of your surroundings and trust your instincts no matter where you are traveling. Consider packing essential travel safety gear and keeping solo travel safety tips in mind.
Overall, the people in Italy are friendly and willing to help, and you'll very likely have a wonderful and safe experience traveling through the country.
Where Is Italy?
Italy is located in the southern part of Europe, on the Apennine Peninsula. It is bordered by France, Switzerland, Austria, Slovenia, and the micro states of San Marino in central Italy and Vatican City near Rome.
The Italian mainland is a diverse and impressive place, full of beauty, culture, and history.
From the stunning shoreline of the Amalfi Coast to the rolling hills of Tuscany and the towering Dolomite Mountains up north, Italy offers something for everyone.
Getting To Italy
Italy is one of the most accessible countries in Europe, with easy access to major cities and international airports.
There are three main international airports in Italy:
Rome Fiumicino International Airport (FCO)
Milan Malpensa International Airport (MXP)
Venice Marco Polo International Airport (VCE)
From these cities, you can get anywhere in Italy by train, car, or bus. Of all three, Rome is the most popular airport to fly into and is a great starting point for your solo travels to Italy.
Additionally, there are also a number of domestic Italian airports which offer connections to great destinations like Florence, Bologna, Palermo, and Naples.
Getting Around Italy As A Solo Traveler
With an extensive rail network, buses, airports, and the option to rent a car, you should have no issues getting around Italy. In fact, Italy is one of the easiest countries in Europe to travel around.
Here are some transportation options for your solo trip to Italy:
Italy by train
Getting around Italy by train is one of the best ways to explore its major cities. The trains connect most cities and smaller towns throughout the country, making it easy and convenient to get from place to place.
The trains are comfortable and usually reliable. You may get a short delay here or there; but, overall they are on time.
There are plenty of options for high-speed travel between large cities like Rome and Florence, as well as regional services that can take you to off the beaten path.
You can book all of your train travel on the Trenitalia website or app. I suggest downloading the app for the easiest booking experience.
Another option for booking train tickets is Omio, a reseller with a user-friendly website that is entirely in English.
Buy your long-distance train tickets at least 3 weeks in advance because prices go up the closer you get to your travel date.
For regional trains, you can usually purchase tickets the day of at the train station or on the Trenitalia app.
Italy by car
Renting a car in Italy is a fantastic option if you plan to explore more of the countryside like Tuscany. Not all towns can be reached by train, so you will need to get a car in this instance.
To do this, you can use a platform like Discover Cars to quickly compare your rental options. Their comparison tool does the homework for you, so there's no need to have up 10+ tabs trying to figure out which company is the most affordable. Actually, you can save up to 70% using their tool!

Additionally, you can rent cars near train stations and airports from all of the major cities in Italy.
Whether you want to take in some stunning views from Tuscany, experience an epic Italy road trip, or make a day trip out of exploring small towns, having your own car gives you flexibility and control over your travels. Plus, driving around Italy can be quite enjoyable with its rolling hills and winding roads.
That being said, I do not recommend getting a car if you are only visiting the big cities in Italy. Cities like Rome and Florence are chaotic to drive in and they have many restricted zones. Unfortunately, I've gotten a few tickets in Italy because these zones aren't always well marked.
Another tip is to avoid renting a car on the Amalfi Coast. The roads are narrow, the parking is limited, and I've seen way too many cars with scratches due to the limited road space. It's best to stick with public transportation in this region.
Italy by plane
Flying in Italy is an affordable and quick option to get from the north to the south. Since Italy is a large country, the best option to get from somewhere like Palermo in the south to Venice in the north is by flying.
Budget airlines like EasyJet, Ryanair, and Wizz Air offer flights to many of the these Italian cities for a reasonable price.
Italy by bus
Taking the bus around Italy is a great option if you're traveling on a budget and looking for the cheapest way to travel. While it may take longer than a high-speed train, you will save money when you travel by bus.
You can catch a bus from most major cities for under €10. Flixbus is a fantastic option for bus transport in Italy. The pricing is reasonable and the buses are usually reliable, safe, and comfortable.
Italy Solo Travel Map
To help give you a lay of the land, here is a map for visiting Italy. It includes most of the main points and solo activities mentioned in this guide to taking an Italy solo trip:
You can also click here for the interactive version.
Popular Solo Travel Destinations In Italy
Italy is an absolute dream destination, and there are so many wonderful place to visit. With that being said, these are the top places that you must see during your solo trip to Italy.
Rome
Rome, also known as The Eternal City, is one of the most incredible cities in the world. With its ancient and historic monuments, delicious cuisine, and charming streets, it's no wonder Rome is the most visited city in Italy.
But with so much to see and do here, it can be overwhelming choosing what to prioritize during your visit! Here are five must-see sights when you're traveling solo in Rome:
– The Colosseum & The Roman Forum. This iconic amphitheater was built over 2000 years ago and still stands tall today as a symbol of imperial power. It's also one of the Seven Wonders of the World!
Make sure to book your tickets in advance on the official website to avoid waiting in long lines. Your ticket will include a visit to both the Colosseum and Forum. To learn more about the fascinating history of this ancient site, then you can book a guided tour.
– Vatican City. Home to some of the world's most famous artworks like Michelangelo's frescoes on the ceiling of Sistine Chapel, a trip to Vatican City should not be missed when traveling Italy solo! Book your tickets in advance to avoid waiting in unnecessary lines.
– Pantheon. A stunning example of Roman architecture from ancient times, this temple dates back 2 millennia ago. The Pantheon is free to visit; however, reservations are required in order to visit on Saturdays and Sundays. Reserve your visit for the weekend here.
– Trevi Fountain. This is one of Italy's most iconic fountains located right in central Rome. Make sure you throw some coins into the fountain, as it will grant you luck and bring you back to Rome one day. The crowds here can get insanely busy during the day. If you want to experience it without the hoards of people, visit really early in the morning.
– Spanish Steps. Built in the 18th century, this grand staircase is located in the heart of Rome. The steps lead up to the Trinita dei Monti church and offer breathtaking view of Rome's skyline. Again, Rome is very crowded, so you'll have to get up early to experience the Spanish Steps without all of the people.
You should spend a minimum of 3 days in Rome to get the most out of your time in this beautiful city. Most of the main sites can be reached by foot if you are staying in the city center. There is a metro that is convenient to use when you are tired from walking.
If you're staying longer, make sure to also do a few day and weekend trips from Rome.
Rome Hotels: Click here for a full list of hotels in Rome.
Rome Tours: Click here for a full list of fun tours in Rome.
Florence
Florence is one of the best cities in Italy for solo travelers. Known as the birthplace of the Renaissance, this city has a rich history that can be seen through its stunning architecture and artwork.
From grand piazzas to cobblestoned streets, Florence is one of the most charming cities in all of Italy.
The Duomo di Firenze (Florence Cathedral) stands majestically in the heart of the historic center. It beckons travelers with its intricate marble facade and breathtaking dome designed by Filippo Brunelleschi — not to mention its frescoes painted by Giorgio Vasari. If you climb to the top of the dome, you'll experience one of the most stunning views in all of Florence.
If you're an art enthusiast, then a visit to the Uffizi Gallery with masterpieces by Renaissance painters such as Sandro Botticelli and Leonardo da Vinci is a must.
And no visit to Florence is complete without seeing Michelangelo's David statue in the Galleria dell'Accademia (Gallery of the Academy).
You can also book local art classes while traveling Italy solo, like a fresco workshop. This is one of the many unique art experiences in Florence.
Other must-see monuments include Ponte Vecchio bridge, Palazzo Pitti, and the Boboli Gardens.
For the best sunset view of Florence, take a lovely stroll across the Ponte Vecchio bridge and up to the Piazza Michelangelo for panoramic views overlooking the Arno river and city.
Plan to spend a minimum of 2 days here to have enough time to see the main Florence attractions.
Florence Hotels: Click here for a full list of hotels in Florence.
Florence Tours: Click here for a full list of fun tours in Florence.
Amalfi Coast
The Amalfi Coast is one of the most beautiful stretches of coastline in all of Italy. Located in Southern Italy, about an hour south of Naples, this stunning landscape has become an extremely popular tourist destination during the summer.
From picturesque villages perched atop cliffs overlooking the Mediterranean Sea to colorful pastel houses lining narrow cobblestone streets, you'll find some amazing views that are sure to take your breath away.
Positano has become one of the most iconic destinations to visit in Italy. With its steep terraces cascading down toward turquoise waters and a beautiful beach, this is a fantastic place for solo holidays to Italy. It also connects with one of the Amalfi Coast's most epic hikes, the Path of the Gods.
Amalfi itself is a wonderful town where you can marvel at its 11th century Duomo di Sant'Andrea Cathedral. There are many hotels in Amalfi, though you can also get here by boat or taxi from Positano.
Ravello is just south of Amalfi and is home to beautiful lush gardens and magnificent villas.
Of all of the Amalfi Coast towns, The most accessible is Sorrento — which is about an hour south of Naples. It has some great shopping and nice beaches, which makes it a great spot for a quick getaway down south.
If you're looking for a day trip, take a boat to Capri from Sorrento or Positano and explore this stunning island and its iconic beaches and Mediterranean waters.
The easiest way to get around the Amalfi Coast is by boat or by bus. Do not rent a car, as the roads are narrow and traffic is busy during high season.
Amalfi Coast Hotels: Click here for a full list of hotels in Amalfi Coast.
Amalfi Coast Tours: Click here for a full list of fun tours in Amalfi Coast.
Cinque Terre
Cinque Terre is one of the best places to solo travel in Italy. Located in the Liguria region of Italy, Cinque Terre (which translates to "Five Towns") consists of five small villages perched on rocky cliffs along the Mediterranean Sea.
With its terraced vineyards, colorful homes, crystal clear waters, and breathtaking views, this UNESCO World Heritage Site is a must-see destination.
The five towns are:
Monterosso al Mare
Vernazza
Corniglia
Manarola
Riomaggiore
You can easily see all five towns on a day trip from Pisa, but if you want more time to relax at the beach, then 2 days is plenty of time.
To get to Cinque Terre, you'll need to get a train to La Spezia and then buy a "Cinque Terre Train Pass" to access the local trains. From here, the local train will take you to the coastal towns. It takes just a few minutes to get in between each town.
If you're looking for an adventure, you can hike on one of the many trails that take you from town to town.
My favorite of these hiking trails is Sentiero Azzurro: Vernazza – Corniglia, which takes about an hour and a half and offers panoramic views of the sea and of the hills. It's one of the best things to do in Cinque Terre.
Additionally, you can take a Cinque Terre boat tour to gain a unique perspective of the towns from the sea. This is a very relaxing and scenic experience while traveling Italy solo.
During the high-season from May to September, the area gets overcrowded and overrun with tourists. For a more enjoyable experience, you may want to visit during April or October when it's warmer and not as crowded.
Cinque Terre Hotels: Click here for a full list of hotels in Cinque Terre.
Cinque Terre Tours: Click here for a full list of fun tours in Cinque Terre.
Venice
Venice is one of the most unique cities in the world and is a popular solo destination in Italy. Walking around the city feels as if you are stepping into history because the buildings feel so untouched by time.
Located on a series of islands connected by canals, bridges, and cobblestone streets, Venice is an exquisite blend of art, history, and culture.
From its iconic gondolas to its stunning architecture to its grandiose palaces and churches, there are countless things to do in Venice! Here are just some of the top things to do in this magical city:
– Take a gondola ride. One of the main attractions in Venice is its gondolas. Taking a gondola ride through the city's canals and bridges is an unforgettable experience while traveling Italy solo.
As a female traveling alone in Italy, you may want to book a shared gondola to keep the costs down. Otherwise, a ride can cost up to €80 per boat!
Near St. Mark's Square, you'll see a sign for gondola rides. Talk with some other tourists to see if they are willing to split the ride with you.
– Visit St. Mark's Basilica. This beautiful church, dedicated to Saint Mark, is one of the most iconic landmarks in Venice. Located near the Piazza San Marco, this ornate church features a stunning interior with intricate mosaics.
– Stop by the Rialto Bridge. This historic bridge crossing the Grand Canal is one of Venice's oldest and most iconic structures. You can take pictures and admire the views of the canal, shops, and palazzos from the bridge.
– Visit Murano Island. Take a boat ride to this tranquil island in the Venetian Lagoon known for its famous glassware. Here you can find beautiful handmade pieces made by expert artisans that are perfect for souvenirs!
– Take a ride in a vaporetto. A vaporetto is a water taxi that runs along the Grand Canal in Venice. This is the cheapest and easiest way to do your own tour of of the city. Grab your ticket just outside of the train station and do a full loop around the canal for wonderful views.
You should spend at least 1 day in Venice to make the most of it. If you're wanting to visit one of the other islands, then plan on an extra day to have enough time.
No matter what you decide to do when visiting Venice, it's sure to be an unforgettable experience!
Venice Hotels: Click here for a full list of hotels in Venice.
Venice Tours: Click here for a full list of fun tours in Venice.
Bologna
Bologna is an up-and-coming destination, which is why it's included in this Italy solo travel itinerary.
Located just 45 minutes north of Florence, Bologna is one of the best Italian cities for food, as it's famous for its exceptional cuisine.
You absolutely must dedicate a significant portion of your itinerary to trying the delicious food in Bologna.
The most famous dish is tagliatelle al ragu, which is a flavorful and meaty sauce that is paired with egg pasta noodles. While there are many places to order it, one not-to-miss restaurant is Trattoria Anna Maria, where handmade pasta dishes are cooked with respect to Bolognese tradition.
Another popular dish is tortelloni, which is a stuffed pasta that's often paired with a sage and butter sauce. To try a variety of tortelloni dishes, check out Sfoglia Rina where they serve handmade pasta daily.
Additionally, Bologna is a city filled with a rich culture and incredible architecture. The stand-out feature of the city are its UNESCO porticoes, which span a total of 62km across the city.
One of the best activities to do while traveling Italy solo is to walk up the Portico di San Luca, which is the longest portico in the world. The walk takes you to a sanctuary on top of a hill where you'll be greeted with stunning panoramic views of the city.
If you have more time, you can even take a day trip to Modena or Parma for an Italian food tour to taste balsamic vinegar and Parmesan cheese (respectively) straight from the producer. A few options:
You'll need at least 2 days in Bologna to experience everything this underrated city has to offer.
Bologna Hotels: Click here for a full list of hotels in Bologna.
Bologna Tours: Click here for a full list of fun tours in Bologna.
Best Italy Tours For Solo Travelers
Looking to have a guide show you around on your solo trip to Italy? A few top-rated options include:
Click here for a full list of guided tours in Italy.
Tips For Traveling Italy Solo
There are a few important things to keep in mind during an Italy solo travel experience, like:
1) Book everything in advance. Italy is one of the most popular destinations in the world and the main cities like Rome, Florence, and Venice get very crowded during the high-season.
Try to book everything in advance — like tours, hotels, and transportation — in order to get the best price and to avoid long lines.
2) Get off the beaten path. Of course, you should visit the major sights in Italy; but, sometimes getting away from the hustle and bustle is one of the best ways to experience a country's authentic culture.
Take a day trip to a small town in Tuscany, stay in a villa in the countryside to enjoy some nature, or escape to the island of Ischia. You'll be delighted to find that the lesser-known places also offer an amazing solo travel experience.
3) Stay vigilant. As with any major city, pickpocketing is an issue. A family member's passport and wallet were stolen on the metro in Rome because it was crowded and hard to keep an eye on all of their belongings.
Keep your important stuff close to avoid an unfortunate incident like this. You might also consider wearing hidden pocket clothing to avoid pickpockets.
4) Visit during the shoulder season. The high season in Italy is absolutely insane. Everyone wants to go to Italy, and you'll experience the overcrowding first-hand if you visit during the summer. Try to take a trip in March, April, or October to enjoy these beautiful places without the crowds.
5) Worried about solo dining? While nobody will even notice that you're alone, if you're nervous, consider bringing a book, eating outside of popular dining hours, and opting for less-formal restaurants and trattorias over fine dining establishments.
What Does A Solo Trip To Italy Cost?
The cost of a solo trip to Italy depends on when you visit, where you visit, and the type of traveler you are.
Visiting popular destinations during peak season will come with inflated prices on accommodation and transportation. Alternatively, visiting during low or shoulder season will offer a more affordable experience.
Here's a look into the cost of traveling solo to Italy:
Accommodation
There are endless options for accommodations in Italy. From 5-star hotels to countryside villas, boutique hotels, and hostels, you'll have plenty to choose from.
You can get a hostel in a major city for as low as $40 per night and a nice boutique hotel for $200-$300 per night.
Food
Italian cuisine is one of the most beloved in the world. From pizza to pasta, you can't go wrong with the food when traveling Italy solo!
A plate of pasta will cost you anywhere between €12-€18 on average. Pizza tends to be cheaper, and you can get a Margherita pizza for €10-12 at most places. If you want to pick up a quick bite to eat, you can pick up a pizza slice for just a few euros.
Gelato is a must while you're in Italy! Depending on where you are, you can usually get a double scoop for €2.50-€3.
Transportation
Train ticket prices vary depending on how far you are going. A train from Rome to Florence (booked one month in advance) costs anywhere between €15-€25.
Buses are by far the cheapest way to travel around Italy, although they will take more time. A bus from Rome to Florence costs on average between €4-€12.
Car rental prices vary greatly depending on the season and the city you are renting in. You can rent a car for around $50-$100 per day during peak season.
Activities
The main activities you'll have to pay for while traveling Italy solo will be museums and tours. Museums can be expensive. For example, the Uffizi Galleries in Florence cost €25 per person to visit. On average, you can expect to pay €15+ for most museums in Italy.
Do You Need Travel Insurance For Italy?
When traveling solo to Italy — or anywhere else in the world — it's wise to get travel insurance.
One of the best travel medical insurance for travelers is SafetyWing as they've got a large network and offer both short-term and long-term coverage — including coverage if you're traveling for months as well as limited coverage in your home country.
Additionally, SafetyWing is budget-friendly and offers $250,000 worth of coverage with just one low overall deductible of $250.
Click here to price out travel insurance for your trip in just a few clicks.
Frequently Asked Questions About Solo Travel To Italy
Now, let's spend some time answering a few common questions about traveling alone through Italy:
Q) Is Italy good for solo travelers?
Yes! Italy is a great destination for solo travelers. It's safe, the food is amazing, it's easy to get around, and there are endless things to do.
Q) Is Rome good for solo travel?
Rome is a wonderful destination for any solo traveler. The city is walkable and has plenty of historical sites that are easy and enjoyable to discover on your own.
Q) Is Italy safe for solo female travelers?
Yes, Italy is considered safe for solo female travelers. Make sure to take the normal precautions and you should be fine.
Q) What is the best time to visit Italy?
While you can visit during any time of year, the fall season is one of the best times to visit Italy. The weather is usually fantastic and the summer crowds have slowed down by this point. That being said, if you're planning to visit beach destinations, then summer is the best time to visit.
Q) What are the best places in Italy for solo travelers?
The major cities — such as Rome, Florence, and Venice — are all fantastic places in Italy for solo travelers. These places are relatively safe and have many options for accommodations and activities. Plus, you'll have plenty of opportunities to meet other solo travelers in Italy here.
Final Thoughts On Solo Travel In Italy
Italy is one of the best destinations for solo travelers. Along with being safe, it's also full of places to go, things to do, sights to see, food to eat, and people to meet.
And no matter what your interests are or what your travel style is, you can find an Italy itinerary to suit you.
In short, if you're feeling pulled to take a solo trip to Italy, you won't regret it!
What would you add to this guide on traveling Italy solo?
Enjoyed this guide to traveling Italy solo? Pin it for later!
About The Author
Jenoa is a travel writer based in the United States. She has traveled extensively throughout Europe and shares all of her insider tips on the best destinations, eats, and hotels in Europe on her blog, The Travel Folk. You can also follow along on Instagram and Pinterest.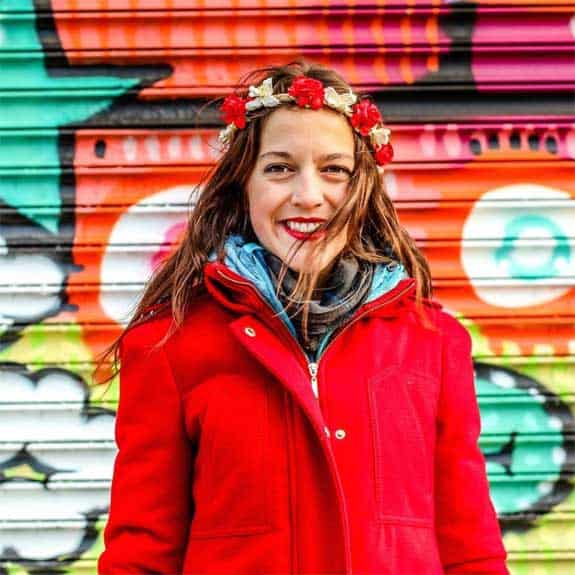 Hi, I'm Jessie on a journey!
I'm a conscious solo traveler on a mission to take you beyond the guidebook to inspire you to live your best life through travel. Come join me!
Want to live your best life through travel?
Subscribe for FREE access to my library of fun blogging worksheets and learn how to get paid to travel more!