Solo Travel In Ireland: The Ultimate Guide (With Map!)
By Kelie Fiala. This guide to traveling solo in Ireland contains affiliate links to trusted partners!
Looking to experience solo travel in Ireland, but need help with the planning?
Then you're in the right place!
If you're a solo traveler in search of your next destination, Ireland is the perfect spot. Personally, it's one of my favorite cities thanks to its stunning landscapes, interesting historical sites, and vibrant nightlife and music scene. 
In fact, you can spend your days exploring the Emerald Isle's famous landmarks as well as its hidden gems, before heading out at night to hear traditional Irish music or dance the night away at one of the country's many pubs.
It's also very safe, which is a definite plus for those traveling alone, and locals speak English — which eliminates language barrier issues for many travelers coming from western countries.
With so much to do and see, it can be tricky to plan. Luckily, I've outlined the perfect Ireland solo trip itinerary — including tips on how to stay safe and have a memorable time.
Quick tip: It's smart to plan in advance how you'll get around on your solo trip to Ireland. A few options include renting a car (you can save money by comparing your options with Discover Cars, taking a guided tour (like these), or using public transportation like the train and bus (which you can research and book using a platform like Omio).
Confidently Enjoy Solo Travel In Ireland [Free Course]
Before we discuss how to have an amazing trip traveling to Ireland alone, here is an invite to grab a seat in Jessie's free Savvy Solo Traveler E-Course.
The 6-day course is designed to help you feel confident about booking your first solo trip and exploring the world alone.
Lessons include:
Common solo travel fears and how to overcome them
How to choose your perfect solo trip
How to tell loved ones you're going to travel solo
Mentally preparing for your solo journey without losing your mind
Essential steps for staying safe on a solo trip
How to take amazing solo selfies
Once you've grabbed your seat, read on to dive into our solo travel guide on visiting Ireland.
Is Ireland Safe For Solo Travelers?
Ireland is ranked third on the Global Peace Index, surpassed only by Iceland and New Zealand. This is one of the many reasons Ireland is one of the best places to travel solo in Europe, and the world.
Of course, while Ireland is a safe place to travel, you should still take precautions.
For instance, when wandering around cities and towns, keep your belongings close to avoid pickpockets. You might also consider investing in pickpocket-proof garments and hidden pocket scarves to hide your cash and credit cards. This is one of my top tips for solo travelers.
If you have time, look up the best routes from your accommodation to popular tourist spots so you can avoid walking through sketchy areas, particularly at night.
And you might be wondering, "Is Ireland safe for solo female travelers?"
The answer is yes, but always keep your wits about you. Generally the country is a safe place, and you shouldn't be scared to spend solo holidays in Ireland.
Also, the Irish are by-and-large a friendly bunch. Don't be too scared to talk to others. You'll make fast friends, no doubt.
Just always trust your gut and take normal precautions when you travel solo. This is really one of the most important solo travel safety tips to follow no matter where you go. If you feel at all uncomfortable, leave that situation.
Where Is Ireland?
Ireland, nicknamed "The Emerald Isle," is a beautiful island nation at the western most point of Europe.
Sometimes people think it is connected to England, confusing it with Scotland — which I think has to do with Northern Ireland being a part of the UK; however, Ireland is its own island just west of the United Kingdom.
It's also pretty far north — in line with the Alaskan Panhandle to give you some perspective. This means you can catch the Northern Lights a few times a year there.
But for as far north as it is, the climate is pretty temperate. The summers are fairly cool compared to much of the US, and Ireland's winters are more moderate, too.
You will even find palm trees in parts of southern Ireland just because it almost never freezes there!
Getting To Ireland
Getting to Ireland is very easy from the US, and you can find great flight deals, too. Many major cities offer direct flights into Dublin, which is where most solo tours of Ireland begin.
I always recommend direct flights unless you're a seasoned traveler. With a direct flight, there's a lot less chance of lost luggage and delays that tend to occur when transferring planes.
Traveling alone can be an added stressor for many people, especially if it's your first time flying alone. Eliminating the possibility of getting stuck in a different country due to a layover is an easy precaution.
So unless you're on a really strict budget — and usually it's only going to be a savings of one or two hundred dollars — just book the direct flight when traveling alone to Ireland.
Getting Around Ireland As A Solo Traveler
One aspect of solo female travel to Ireland that can feel confusing is how to get around. Luckily, if you're traveling alone and want to see Ireland in all its beauty, there are several options for this.
Ireland has a great transport network, which makes it extremely easy to get around as a solo traveler.
You can opt for a tour bus or guided tour, which is often more affordable than hiring a car. Here is a full list of guided tours in Ireland.
That being said, if you're looking to explore at your own pace and save money on accommodation while doing so, renting a car might be the way to go.
Here are the main options to consider when planning a solo trip to Ireland:
Train
The train is very reliable and affordable if you want to spend a portion of your time in one city and then another portion across the country. This is a popular option for those backpacking Ireland alone.
For example, you can start out in Dublin (where you'll likely be flying into), take a few day trips to Belfast (in Northern Ireland), Blarney Castle, or the Wicklow mountains, and then schedule a relatively quick train trip to Killarney.
There you can visit Killarney National Park, explore the Dingle Peninsula, take a tour along the Ring of Kerry — you name it.
You can use Omio to research Ireland train routes and book your transport.
Bus
The bus system is a great and economical way to get around Ireland, especially while staying in Dublin.
There are a few apps you can use to follow the correct route and catch the right bus:
These are such handy tools when traveling solo in Ireland, as they help to eliminate a lot of the stress and confusion that often comes with figuring out routes and makes planning transportation pretty easy.
Tour Bus
You can also get around Ireland by taking day trips from a centralized location. Many people enjoying solo female travel in Ireland choose to stay in Dublin and simply take day trips out west to visit popular spots.
You can click here for a full list of tours in and from Dublin.
Another great thing about a tour bus it that you don't have to worry about listening for your stop. You can just sit back and enjoy the lovely views and interesting stories. Plus, bus tours often allow time for taking photos to remember your trip.
Other top spots to set up camp when exploring Ireland on your own are Killarney and Galway.
You can click here for a full list of tours in and around Ireland.
Car
Renting a car is certainly an option on a solo trip to Ireland.
The best part about getting around by car is that you can move freely as you please. It's also possible it can be cheaper than taking tours to get to various tourist spots, depending on how much you want to see.
To help you save money, you can use a tool like Discover Cars to quickly compare your rental options.
Their comparison tool does the homework for you, so there's no need to have up 10+ tabs trying to figure out which company is the most affordable. Actually, you can save up to 70% using their tool!

On the downside, you are solely responsible for getting yourself safely around an unfamiliar country, not to mention it can get lonely.
And if you find yourself stuck on the side of a remote road, it's up to you alone to fix the situation.
Regardless of how you get where you need to go during your stay, it's important to plan ahead and book tickets early — especially if traveling Ireland solo!
This helps ensure there are enough seats available on each leg of your journey, and allows plenty of time for unforeseen circumstances that may arise such as delays caused by weather conditions.
Ireland Travel Map
To help give you a lay of the land for your Ireland solo travel adventure, here is a map:
It has some of the main points of interest mentioned in this Ireland solo travel guide pre-plotted to make it easy for you to transfer to your phone and start exploring.
Solo Travel In Ireland: Where To Go
Ireland really is the perfect place for solo travel, and there are many things to see and do when traveling to Ireland alone. Here are some of my top suggestions, all of which can be easily combined into one trip.
If you'd prefer to link up with others and are interested in researching solo travel groups in Ireland, you can book this Iconic Ireland Tour from GAdventures.
Dublin
Dublin solo travel is an unforgettable experience! Plus, you'll likely be flying into Dublin when you arrive, so this will typically be the first place on your itinerary.
Luckily, there are a ton of activities and places to visit for those traveling solo in Ireland.
Temple Bar, which is often touted as Dublin's "bohemian quarter," is a lively district with cobblestone streets showcasing cafes, restaurants, shops, pubs, and places to try some of the best street food in Dublin. You'll definitely want to spend some time wandering around here.
Speaking of pubs, The Temple Bar Pub in Temple Bar is one of Ireland's most famous bars. Dating back to 1840, its known for its live music and enormous whiskey collection. Sit at the bar to make some new friends more easily.
That being said, it's hardly the only great place to enjoy a drink when you travel solo. Plus, pubs also serve delicious food.
If you love Guinness, definitely check out the Guinness Storehouse. Think of it as a museum, beer academy, and rooftop bar all wrapped up into one. You can visit on your own, or a book a Skip the Line Guinness and Jameson Irish Whiskey Experience Tour.
Also during your Dublin solo travel, don't miss a stop to one of the many cathedrals — such as Christ Church Cathedral or St. Patrick's Cathedral.
Trinity College is another must-visit during solo travel in Dublin. You'll walk through a gorgeous library on your way to see the Book of Kells — an illuminated manuscript of the four gospels of the Christian New Testament — and the campus itself is very beautiful.
And if you love history, check out the EPIC Irish Emigration Museum. Here you'll experience a state of the art, interactive museum about the emigration experience and the Irish diaspora throughout the world.
Looking to get off the beaten path on your solo trip to Dublin?
Talk a walk down Grafton Street. It's closed to cars, so you can walk with confidence while checking out the shops and street performers.
Additionally, St. Stephens Green is a really gorgeous park near Grafton Street and Trinity College. Pick up a coffee or tea from one of the nearby cafes and stroll along the pond. Or sit and people-watch on one of the many park benches.
In short, solo female travel in Dublin is a safe, fun, and memorable experience, and the city is one of the best places to travel in Ireland alone. It's also easy to get around on foot and via public transportation.
If possible, try to plan for a 4 day Dublin itinerary as there is a lot to do and see.
Dublin Tours: Click here for a full list of fun tours in Dublin.
Dublin Hotels: Click here for a full list of hotels in Dublin.
Cork
The city of Cork is a bustling and culturally diverse city — and the third largest in Ireland. It's also an emerging foodie destination.
While here, make sure to visit the English Market in Cork's city center. Dating back to 1788, it's one of the oldest markets in Europe and has a variety of delicious foods — from a fish monger to jams and jellies to an entire counter dedicated to olives. If you're looking for souvenirs to bring home, this is where you should shop.
Cork also many tasty pubs and restaurants. Cork & Fork is really great for Irish dishes featuring locally-sourced ingredients, while Priory Coffee is the perfect place to get your caffeine fix before you start exploring.
Also in the city center is Shandon Bells & Tower St. Anne's Church. Built in 1722, it's one of the oldest churches in Cork. Climb the 132 steps to get a stunning 360-degree view over the city!
One thing to realize is that Cork is not only a city, but also one of the southern counties of Ireland.
If you find yourself in County Cork while traveling alone in Ireland, you'll likely be on your way to Blarney Castle. This is one of Ireland's many historic castles, though is probably the most well known.
Dating back to AD 1200, the castle is full of history — though what it is really known for is its tradition of having visitors kiss the Blarney Stone.
The popular myth is that if you kiss the stone, you'll be gifted with eloquent speech (or "the gift of gab") for the rest of your days.
Another stop in Co. Cork is the town of Cobh (pronounced cove). Here you'll enjoy strolling throughout the seaside town and learning a little Titanic history, as this was the last docking port before the ship's fateful journey.
Both of these attractions are wonderful for solo travelers as they offer many peaceful spots to stop and enjoy gorgeous views, while also providing plenty of opportunities to meet friendly people at cafes and other points of interest.
You can get to Blarney Castle and Cobh by bus or train from Cork city. Both Cork and Cobh are very walkable and safe for those who visit Ireland solo.
Cork Tours: Click here for a full list of fun tours in Cork.
Cork Hotels: Click here for a full list of hotels in Cork.
Killarney
Another popular destination for solo trips in Ireland is Killarney in County Kerry.
Killarney is known for many things, mainly its beautiful lakes surrounded by mountains. Luckily, there are many ways to explore the natural beauty of this destination during solo travel in Ireland.
First of all, you absolutely must drive the Ring of Kerry, known as one of Ireland's most scenic drives. If you don't have a car, you can book a guided tour.
Driving around the Iveragh Peninsula while alone in Ireland, you'll take in crystal lakes, gushing waterfalls, rugged mountains, lush forest, charming towns, and beautiful views over the Atlantic Ocean.
Along the way, you'll discover many of Killarney's highlights, all of which are worth spending time at. A few of these include the Lakes of Killarney, the old stone forts of Cahersiveen, the ancient medieval Ross Castle, the natural beauty and old stone bridges of the Gap of Dunloe, and Killarney National Park, to name a few.
Speaking of Killarney National Park, you should definitely spend some time here while traveling solo in Ireland.
This was Ireland's first national park, and encompasses 25,425 acres (102.89 km2) of gardens, hiking, wildlife spotting, and stunning natural beauty featuring mountains, lakes, and forest. While exploring, keep your eyes peeled for deer, wild birds, and newts.
While in the park, you should also visit the 66-foot (220-meter) Torc Waterfall as well as the Muckross House and Gardens, where you can tour a Victorian mansion set on the shores of the lovely Muckross Lake.
You should also spend time at Innisfallen Island, which was once home to a monastery dating back to 640 AD. Today, you can explore the monastery ruins while taking in lovely views from the shores.
Note: If you're uncomfortable exploring solo, you can book a guided tour of the park.
After a day of immersing yourself in natural beauty, head back to the city of Killarney for a tasty seafood meal and some entertainment. Killarney is actually known for its live music, and you'll have numerous venues to choose from, like Murphy's Bar and the Grand Bar & Niteclub.
What is great about Killarney for solo travelers in Ireland is that the main part of town is very compact, walkable, and safe with a low crime rate, so getting around on foot is easy, especially if you have a hotel room nearby.
Killarney Tours: Click here for a full list of fun tours in Killarney.
Killarney Hotels: Click here for a full list of hotels in Killarney.
Dingle
Dingle is probably one of the best towns in County Kerry. It's a highlight when you visit Ireland solo, as it's got everything an outdoor enthusiast could want.
You can hike the 179-kilometer (111-mile) Dingle Way — or at least a portion of it — take a surfing lesson at Inch Beach, or go kayaking or canoeing along the coastline.
You can also take an afternoon boat tour to go dolphin, seal, and whale watching. This day trip will be a highlight of your Irish adventure for sure.
These are all great activities for solo travelers who enjoy meeting new people, and want to get out and be active rather than sitting around at a pub.
That being said, there is nothing wrong with hanging out at a pub, and Dingle has some of the most fun and unique pubs around.
Basically every pub in Dingle has live music playing, so you can find a cozy spot at the bar and soak it all up.
But, where should you go out during solo travel in Ireland?
The Dingle Pub is great fun and they have live music every night. Moreover, Foxy John's is part hardware store, part pub, which makes for an interesting visit to say the least. These pubs serve delicious food, too, and you can sit at the bar to interact with locals and other travelers.
But that's the beauty of Dingle; you'll find it has a charming quirkiness to it that is fun and endearing. Plus, it's such a beautiful part of the west coast of Ireland!
Dingle Hotels: Click here for a full list of hotels in Dingle. Dingle Tours: Click here for a full list of fun tours in Dingle.
Galway
The beauty of solo travel in Galway is that it's a smaller, more easily navigable city. The population is just above 80,000, so you won't feel overwhelmed walking around on your own.
Plus, Galway has a fascinating history. Consider taking a walking tour with a local (like these) and learning all about the Latin Quarter and its Spanish heritage.
The Latin Quarter is a small, sociable section of the city that houses lots of pubs and restaurants, not to mention you'll see many talented street performers.
While wandering, grab a sandwich or coffee and head to Eyre Square to people-watch.
Also, depending on what time of year you're visiting, you can check out a festival. Christmas Market Galway is amazing, as is the Galway International Oyster Festival and the Galway International Arts Festival, just to name a few annual events worth planning your solo trip to Ireland around.
Just be aware: if you're planning your trip around a festival, hotels fill up fast, so book early.
Want to get out of the city? Take a cruise from Galway to the Aran Islands and the Cliffs of Moher, a true bucket list experience. Here are some options.
The Cliffs of Moher are a huge attraction — and for good reason. As a solo traveler, you can wander around and soak up the dramatic beauty in peaceful solitude. Or you can make some friends on your trip there, take some selfies, and grab a latte at the onsite cafe with your new buddies.
You can also visit Connemara National Park, an absolutely gorgeous place to spend a day at. There are scenic mountain and woodland trails among the park's 2,000 hectares (4,942 acres), offering an unforgettable opportunity to experience nature in Galway.
That being said, it's not recommended to venture deep into the woods or mountain trails alone. Stick to the smaller well-populated paths, or book a guided trek like this one for safety.
Galway Tours: Click here for a full list of fun tours in Galway.
Galway Hotels: Click here for a full list of hotels in Galway.
Belfast
While the previously-mentioned cities are located in the Republic of Ireland, Belfast takes you to Northern Ireland — which is considered a different country and is actually within the United Kingdom. Luckily, it is very easy to travel between the two countries via public transportation or your own car.
Belfast is the capital of Northern Ireland, and is known for its plethora of historical sites, among other things.
At Titanic Belfast, which is located at the ship's original construction site, you can see the world's largest Titanic exhibition.
There's also Belfast Castle, a Victorian castle dating back to 1870. It's perched 400 feet above sea level and offers stunning views over the City of Belfast and Belfast Lough. It's free to enter and explore, and you can have a meal at the onsite restaurant, too.
You can also tour Crumlin Road Gaol, a historic prison dating back to 1845 that closed its doors in 1996. It's located within the Cathedral Quarter, where you can wander narrow cobbled streets to see a mix of historic architecture and sites alongside trendy restaurants and galleries.
Now, it's important to note that Belfast has a complicated history. From 1968 to 1998, Northern Ireland experienced a period of intense conflict between republicans and loyalists known as The Troubles. During this time, 3500 people were killed — and more than half of these killings happened in Belfast.
One way to explore this history is by visiting the Belfast Peace Wall, one of the many peace walls erected in Belfast during the violence to separate the warring groups.
The most famous of these walls divides The Falls and Shankill Roads. It is covered in murals showcasing imagery that provides insight into the differing local views of whether they should be a part of the United Kingdom or rule themselves.
Of course, history isn't the only thing to explore while traveling solo in Ireland in Belfast. For instance, there are also ways to get out into nature — such as by exploring caves and cliffs at Cave Hill Country Park or booking a tour to Giant's Causeway, a UNESCO World Heritage Site home to about 40,000 closely packed basalt pillars rising in striking fashion from the Antrim coastline.
Another fun thing to do when enjoying Belfast solo travel is visiting Game of Thrones filming locations (or booking a tour like this).
Belfast itself is safe and easy to get around. The city center is compact and walkable, and public transport like buses and taxis can easily link you to other neighborhoods you may want to explore.
Belfast Tours: Click here for a full list of fun tours in Belfast.
Belfast Hotels: Click here for a full list of hotels in Belfast. The city is also home to some of the best hotels in the UK with private hot tubs.
Travel Tips For Taking A Solo Trip To Ireland
To help you enjoy solo travel in Ireland even more, here are a few important tips to keep in mind.
Stay connected to someone at home while solo
The easiest way to stay connected while solo traveling in Ireland is by using your phone's data plan through carriers like AT&T or Verizon. Many plans have an option to add a certain amount of data for a set rate.
However, this will probably cost more money than most people would like to spend.
Luckily, there are two other options available:
get good at using public Wi-Fi when needed (like at hotels, cafes, and pubs)
buy a SIM card to use while in the country (the best way, in my opinion)
You can buy a SIM card at the airport, at any of the local mobile stores such as Vodafone or Eir, or before you leave home. If you opt for the latter, here are some of the best international SIM cards for travel.
Just note that for it to work, your phone needs to be unlocked.
However you choose to stay in touch, just make sure to regularly check in with a family member or loved ones and let someone know your Ireland solo travel itinerary for the day.
Be mindful of safety when traveling Ireland solo
Irish people tend to be very friendly and welcoming, but it's important to stay safe.
Stay aware of your surroundings and don't flash valuables. You can also use pickpocket-proof garments or hidden pocket scarves to hide valuables like money and credit cards.
Use common sense, and you likely won't run into any issues while traveling solo in Ireland.
Don't drink too much on your solo Ireland trip
While going to the pubs is a fun part of Irish culture, try not to overdo it while traveling solo in Ireland. You never know what could happen when drinking excessively, and it can put a damper on the rest of your solo Ireland trip if you end up getting sick or arrested (or worse).
Also, try not to drink alone — it's always better to be in groups when consuming alcohol because then there will be someone else around if anything goes wrong.
You can actually join solo travel groups in Ireland, so you'll never truly be alone even though you came solo. Many companies offer single day and multi-day trips where you can join as a solo traveler and make new friends.
For example, you can book this Iconic Ireland Tour from GAdventures, a company known for hosting excellent multi-day group tours.
Make new friends when traveling alone in Ireland
If you are a solo traveler, there are many ways to meet people in Ireland. You can go on the Dublin Literary Pub Crawl, which will take you to pubs with literary references or themes.
You can also go on walking tours that include visits to local attractions and dinner at local restaurants, such as a Dublin Food Tour or a Belfast Food Tour. If you love delicious food, these types of excursions are a must for those visiting Ireland on their own.
If castles and history are more your thing, then check out the Wicklow's Historic Gaol Day Tour from Wicklow or a guided tour of Connemara National Park from Galway.
If all else fails, just walk into any pub in Ireland and sit at the bar. The locals will be friendly enough and there is almost always an opportunity for a chat over a pint of Guinness!
Eat in local homes
One fun experience during solo travel in Ireland is dining in a local home through a platform like EatWith.
Not only will you meet locals, but you'll be able to connect with other travelers who book the same dinner or at-home cooking class. Just make sure to book ahead so you don't miss out on your preferred date.
When traveling solo in Ireland, budget is of course a concern since you don't have anyone to split costs with. Luckily, there are a number of ways to cut costs.
When possible, try to travel in the off season. Flights and hotel stays are often largely discounted during those months.
Also, consider package tours. Many of them include meals and the price of admission to attractions in the rates — not to mention your transportation is covered. This way, you have a better idea of the total cost of the trip upfront.
Moreover, many tours can set you up with a roommate to cut down on the price.
Do You Need Travel Insurance For Ireland?
When visiting Ireland — or anywhere else in the world — it's wise to get travel insurance.
One of the best travel medical insurance for travelers is SafetyWing as they've got a large network and offer both short-term and long-term coverage — including coverage if you're traveling for months as well as limited coverage in your home country.
Additionally, SafetyWing is budget-friendly and offers $250,000 worth of coverage with just one low overall deductible of $250.
Click here to price out travel insurance for your trip in just a few clicks.
Final Thoughts On Traveling Alone In Ireland
Ireland is one of the best destinations for solo travelers.
The culture is amazing, the scenery is gorgeous, and you'll be hard pressed to find friendlier people!
What is really great is that you can make this trip as solo as you want. There are plenty of opportunities to disappear into nature, a spa, or a vibrant city. And then there are also endless opportunities to mix and mingle and make new friends.
You'll truly be at ease in the Emerald Isle no matter what you choose.
What are your top tips for solo travel in Ireland?
About The Author
Kelie is a travel consultant based in the Midwest. On her blog, VacationsPlanned, you'll find destination guides and travel tips for trips to Ireland and the Caribbean. Follow her love for all that is Ireland on Instagram.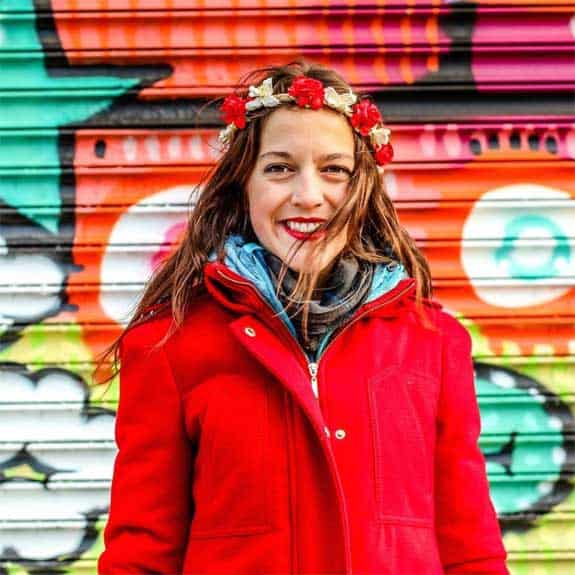 Hi, I'm Jessie on a journey!
I'm a conscious solo traveler on a mission to take you beyond the guidebook to inspire you to live your best life through travel. Come join me!
Want to live your best life through travel?
Subscribe for FREE access to my library of fun blogging worksheets and learn how to get paid to travel more!