Is Egypt Safe For Travelers? One Solo Female Road Warrior Fills Us In
While there's no denying Egypt has much to offer travelers in terms of experiences and natural beauty — it is home to the Great Pyramid of Giza, after all — many have concerns about safety, especially women and solo travelers.
While I myself haven't visited Egypt (yet!), I asked my friend and fellow blogger Katie Foote of Gypsy Soul Itchy Feet to talk about her experiences traveling alone through this mysterious country and her top tips for traveling solo.
1. What made you go to Egypt? What kind of traveler?
I wanted to go to Egypt for the reasons that most people want to go to Egypt. As a kid, I was fascinated by stories about mummies, pyramids and images from one of history's most advanced ancient civilizations. As a traveler, I was curious about the political and social situation there since we see so many violent images from the Middle East on the news. I was in Turkey in the summer of 2014 and since the violence of the Egyptian Revolution had mostly settled down, I jumped on the opportunity to go and book flights.
I ended up going in June 2014, which was perfectly safe, from a political point of view, but tourism was noticeably diminished. I had the Valley of Kings, one of Egypt's top attractions, all to myself.
I think Egypt is a bucket list destination for many who appreciate ancient history and architecture. The Red Sea region attracts a lot of divers and people who like water sports. To travel Egypt on your own, you would need to be pretty adventurous. I traveled there as a challenge, to see what it was like, since many people are too scared to go.
2. What's one local etiquette rule travelers should keep in mind when visiting Egypt?
Egyptians treat guests well and take hospitality seriously. If you are invited to a local home, come hungry and don't avoid eating or drinking in their homes. Many locals would be offended if you refuse.
3. What cities or regions in Egypt would you recommend visitors spend the most time in?
For travelers interested in the pyramids and ancient history, Luxor and Cairo are the most important stops. I really enjoyed Aswan as a cultural experience, since occupied by a different cultural group. It's a great place to experience Nubian hospitality and gorgeous views of the Nile. I did not have time to visit Dahab but many people recommend it highly, especially for those interested in beaches, scuba diving and water sports.
4. What cities or regions in Egypt would you recommend avoiding?
I don't know of any regions to avoid, but I'd recommend being careful wherever you go. Since tourism has dramatically decreased since the Egyptian Revolution, travelers stick out. Since many Egyptians were in tourism industry, when I visited, they seemed a bit desperate because their main income source has dwindled over the past few years.
5. How can visitors experience local culture in Egypt?
For a relaxing and typical local night out, check out a local shisha bar (flavored tobacco) or koshary place (famous local dish, see below). Since most Egyptians are Muslim, many don't drink alcohol but love to spend evenings relaxing and playing backgammon at these types of places. You can also check out a cabare, a local casino with a band and a belly dancer. For example, Sarazade in downtown Cairo.
If you happen to be in Egypt during Ramandan like I was, see if you can join locals for iftar, the fast breaking dinner. I was able to experience this elaborate meal several times, both in the homes of Couchsurfers and one that was offered to the public in a tent on the streets of Cairo.
6. For a traditional meal experience in Egypt, what would you recommend?
Fava beans and falafel (ful wa ta'meya) are an Egyptian staple and the most common fast food in the country. The Eygptian falafel is made out of crushed fava beans that is mixed and made into a paste, unlike falafel in Lebanon and other places in the Middle East that use hummus.
Kushari is another famous local dish, especially in Cairo. It's a mix of lentils, spaghetti, pasta, hummus and onions, tossed together in a tomato and hot sauce with vinaigrette. It's a little different depending on where you have it, but usually cheap and delicious.
Finally, I loved the local juices sold streetside, especially during Ramandan. I still dream of sobia, coconut with milk, and karakadey, hibiscus juice, and haven't had anything like it since.
7. How can travelers have an adventure in Egypt?
I didn't have time to travel to Dahab, but this area by the Red Sea has an international reputation for scuba diving and water sports.
8. What are some things travelers should understand before leaving for Egypt?
First, I would make sure you don't plan your trip to Egypt during Ramadan. It is a Muslim country so they don't eat between sunrise or sunset during this time of fasting. In Cairo, it took me two hours to find a café open for coffee. Unless you spend your time in ex-pat areas, it could be very difficult to find food or drink during this time. Also during Ramadan, shops tend to close early so people can nap and save energy while fasting, so in general, it's harder to find things to do.
Secondly, females should pack appropriate clothing. I traveled there during summer so it was hot, but I attracted so much attention with my fair skin and blond hair that it was important to cover up as much as possible. Wearing loose, long sleeve blouses and pants, sunglasses and a scarf to cover my hair helped.
9. Were there any instances during your trip to Egypt you felt unsafe? How did you cope?
There were actually many instances I felt unsafe during my trip to Egypt. Since tourism was significantly reduced, usually I was the only tourist visiting the temples, so a guard would need to unlock it for me. At one of the first temples I visited in Aswan, the guard unlocked the temple for me and began to show me around. I naively assumed this was because I was the only one there and he had nothing better to do. He took me to a "secret place" by the river, told me to shut my eyes and place my hands to feel the energy of a sacred rock. When I opened my eyes, his tongue was about to go in my mouth. I scrambled away but at the end, he still wanted me to pay for the "tour" he gave me.
I also had issues with taxi drivers trying to kiss me and constantly had to deal with catcalls on the streets. Luckily, I was able to say no to their advances and nothing terrible happened, but it could have easily been an extremely bad situation.
I would recommend that females do not travel alone in Egypt unless they stay in Dahab or Zamalek, the fancy ex-pat area of Cairo.
10. For solo travelers headed to Egypt, what advise would you give them?
As mentioned previously, I would recommend that females travel in pairs, groups or join tour groups. I also used Couchsurfing to connect with locals in Egypt and had countless amazing experiences. I stayed with a Bedouin man who brought me and two other Couchsurfers to camp outside an 8,500-year-old pyramid mound. We woke up at dawn to meditate and it was truly an extraordinary experience.
In Luxor, I stayed with an ex-pat from Uruguay who stayed in a simple, local village and I was able to sleep on his roof under the desert sky.
Connecting with locals really deepened by appreciation of the incredible individuals in this country, and reversed some of the misconceptions I had based on what I heard on the news.
11. What are misconceptions travelers have about Egypt?
Many travelers are worried about traveling to the Middle East because of political insecurity or danger because of terrorist attacks. There was police and guards around the city so I felt safe from these instances, although the potential for a random terrorist attack can happen anywhere, at any time.
Also, people can be wary of Islamic countries for various reasons, including fearing the people are "backwards" or dangerous, especially toward women. Obviously, I had a few bad experiences but the vast majority of people I met were extremely hospitable, helpful and wonderful.
12. What's one local accommodation experience you'd recommend?
I stayed at an AirBnb right on the edge of the Nile on Elefantine Island, which can be accessed from the city of Aswan. Staying on the island was one of the most relaxing and spectacular experiences of my trip because it was so undeveloped and provided an authentic experience of the Nubian village lifestyle. There's no cars or big buildings so you're surrounded by simple houses and wake up to the sounds of sheep, the sight of people fishing on the Nile with simple stick poles and maybe some reggae. They claim Bob Marley had Nubian roots, so some of the houses are painted with Rastafarian colors and Bob Marley lyrics.
13. What are your recommendations for those wanting a local tour guide or operator while in Egypt?
I traveled through the country on my own with the help of Couchsurfing, so I can't personally recommend any tour operators; however, I would recommend researching your company carefully especially if you hire a driver for the day. In Aswan, I just stopped by a gift store and the owner called up a random driver for me. It ended up being a young man who was trying to kiss me so I would not recommend that.
About Katie Foote
Katie Foote is a doctoral student who travels the world any chance she can get. Physics trips to India, Taiwan, Brazil and Singapore funded her first international travels and since then, she's been hooked and found ways to travel the world on a graduate student budget (cheap!). She seeks out off-the-beaten-path destinations and tries to authentically experience new places through a local lens. When she's not doing physics or globe-trotting, she likes to swim, do yoga, experiment with multicultural cuisine and activities, where she currently resides in Raleigh, North Carolina. Check out Katie's blog to follow her adventures around the world.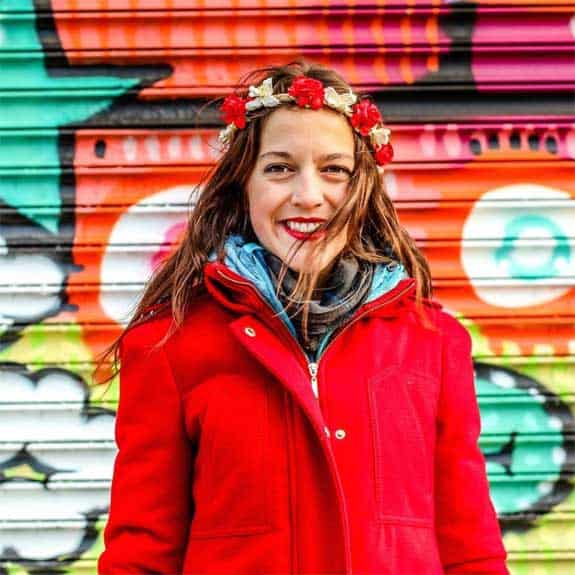 Hi, I'm Jessie on a journey!
I'm a conscious solo traveler on a mission to take you beyond the guidebook to inspire you to live your best life through travel. Come join me!
Want to live your best life through travel?
Subscribe for FREE access to my library of fun blogging worksheets and learn how to get paid to travel more!