Solo Travel In Spain: The Ultimate Guide (With Map!)
By Rachel Grenis. This guide to traveling alone in Spain contains affiliate links to trusted partners!
Are you interested in learning about solo travel in Spain? Want to have a safe and fun trip exploring on your own?
Then you're in the right place!
For the last few years, I've been living in Barcelona as an expat. As a single female, I've taken advantage of my new home and set off to explore much of Spain on my own.
Traveling alone to Spain for the first time was nerve-wracking, though it ended up being the adventure of a lifetime. I'm so excited to help you plan your own solo trip to Spain.
Whether a total newbie or a seasoned solo traveler, Spain is the perfect country to explore by yourself. Not only is it safe, but between the country's rich history, beautiful landscapes, and incredible food there is much to do and see.
Ready to set off on your own Spanish adventure? Keep reading for important tips as well as an unforgettable itinerary for traveling solo in Spain.
⏳Short on time? Here are some quick tips for traveling alone in Spain:

☔ Safety: While Spain is safe for solo travel, it's still smart to pack travel safety essentials. One top pick is the She's Birdie Personal Safety Alarm, which is TSA-approved and can help scare away potential attackers. Other recommendations include Clever Travel Companion Pickpocket-Proof Garments and Speakeasy Travel Supply Hidden Pocket Scarves.

🚗 Renting A Car: Discover Cars (save up to 70% using their comparison tool!)

🚅 Train Travel: Omio

🎉 Experiences: Viator (tours), GetYourGuide (tours), and EatWith (cooking classes & dining in local homes)

🏨 Accommodation: This map can help you pinpoint top-rated and budget-friendly accommodation in the Spanish cities you're visiting solo. It's currently set to the Old City in Barcelona, but you can easily change it to your intended destination in Spain.

🏥 Travel Insurance: SafetyWing

📞 Staying Connected: Airalo eSIM
Confidently Travel Solo In Spain [Free Course]
Before we get into our guide to solo female travel in Spain, I invite you to grab a seat in Jessie's free Savvy Solo Traveler E-Course. The 6-day course is designed to help you feel confident traveling on your own.
Lessons include:
Common solo travel fears and how to overcome them
How to choose your perfect solo destination
How to tell loved ones you're hitting the road solo
Mentally preparing for your solo journey without losing your mind
Essential steps for staying safe on a solo vacation
How to take amazing solo selfies
Once you've grabbed your seat, read on for the ultimate solo travel Spain guide.
Is Spain Safe For Solo Female Travelers?
Especially if it's your first time hitting the road on your own, you'll likely have many people asking, "Is Spain safe to travel alone?"
The answer is yes, Spain is incredibly safe for solo female travelers. This is one of the many reasons it's a top pick for those traveling solo for the first time.
According to Travel Safe-Abroad, your overall risk of being the victim of a violent crime is very low. Additionally, they note that it's a safe place for solo female travelers specifically.
Spanish people are also known for their warm personalities. Most are incredibly friendly towards tourists and are willing to help if needed. Major tourist destinations in Spain have designated tourist police and information services readily available too.
While solo female travel in Spain is safe, you'll want to exercise caution to protect yourself against pickpockets – one of the most prevalent crimes in Spain – and other tourist scams.
Pickpockets are most prevalent around popular tourist sites like the Sagrada Familia in Barcelona and busy squares such as Puerta del Sol in Madrid. They can be easily avoided by not carrying open bags, and instead opting for a crossbody bag that sits in front of you or even pickpocket-proof clothing or a money belt.
Where Is Spain?
Spain is a sundrenched country in southwestern Europe on the Iberian Peninsula.
France and Andorra are neighbors to Spain in the northeast, Gibraltar in the South, and Portugal to the west. Spain also has coastlines along the Mediterranean Sea to the east and the Atlantic Ocean to the northwest. 
Getting To Spain
International travelers can fly directly into the large international airports in Madrid or Barcelona, the two largest cities in Spain. Most solo trips to Spain start at one of these destinations.
Travelers from other areas of Europe can take advantage of the extensive bus and train network.
Budget airlines like Vueling and RyanAir are another great travel option within Europe as they frequently have short and cheap flights to airports in Spain.
Getting Around Spain As A Solo Traveler
Those traveling to Spain alone for the first time will be happy to know the country is incredibly well-connected. First, expect major cities to have well-developed metros, trams, and buses moving through almost all neighborhoods. You'll find TMB bus and metro service in Barcelona and Metro de Madrid in Madrid.
Regional or commuter trains connect major cities to smaller cities or suburbs and typically offer coverage within the greater metropolis.
Long-distance trains will connect key cities in other areas of the country. High-speed trains (Renfe) are often an option that greatly reduce long-distance travel times. This is a popular choice for getting from Barcelona to Madrid when you're on a time crunch.
Buses are also great options for travelers to get to destinations that may be a bit more remote without train access.
Spain is a large country. Domestic flights connect areas like San Sebastian that are quite far from key cities like Barcelona and Madrid.
🚅 Transportation tip: To quickly and easily research and book your bus, train, and plane transport for traveling solo around Spain, you can use a tool like Omio.
Solo Travel In Spain: Where To Go
Solo travel to Spain is a dream. Along with having complete autonomy over your itinerary – one of the biggest benefits of solo travel – you'll also have easy access to stunning beaches, beautiful mountains, delicious food, and a rich culture just waiting to be explored.
Whether you're planning on backpacking in Spain alone, exploring the museums of Madrid, sunbathing on the beaches of Mallorca, or something else, I've got you covered! Here are some of the best cities in Spain for solo travel.
1. Barcelona
No solo trip to Spain would be complete without a stop in the capital of Catalonia, Barcelona. Catalonia is a region located in the northeast of Spain and is unique with Catalan, not Spanish, spoken as the primary language.
Don't worry though, solo travel in Barcelona as an English speaker is a breeze as the city sees more international visitors annually than any other city in Spain.
Start your solo journey with some key must-see stops. First, the Sagrada Familia, Antoni Gaudi's most famous masterpiece. The stunning architecture of this Basilica is truly unique and unlike anything else.
Remember to book your tickets in advance and ensure an inside tour is included. I thought going inside wasn't worth it at first; I even put it off on my first few trips. I was immediately taken aback when I stepped inside, and it's the first thing I recommend to travelers now.
Continue your adventure learning about Gaudi's legacy by visiting Park Guell. Another Gaudi gem, Park Guell offers surreal architecture, colorful mosaics, panoramic city views, and a slice of alternative Barcelona. This is a definite highlight when solo traveling in Spain.
Spend some time getting lost in the medieval streets in the Gotico and Born neighborhoods – both great options for experiencing the nightlife as well.
The cathedral is the focal point here, but you will find plenty of boutiques, historical buildings, and charming squares to enjoy tapas in.
For nature lovers, take an e-bike or hike up to Montjuic Hill for incredible views of the city. If you're visiting during the summer months, partake in beach days and water activities on the coast.
💡 Pro tip: Catalonia has been seeking independence from Spain for quite some time. The political landscape between Spain and Catalonia can be a divisive topic and it's advised to not bring up politics with locals.
🏨 Barcelona Hotels: Click here for a full list of hotels in Barcelona.
📸 Barcelona Tours: Click here for a full list of fun tours in Barcelona.
2. Madrid
It's time to head to Madrid! The high-speed train from Barcelona Sants to Madrid takes about 2.5 hours. Solo travel in Madrid is just as easy as in Barcelona, and similarly, it's one of the best places in Spain for solo travel.
Plus, you won't have to guess if the locals are speaking Catalan or Spanish – they'll all be speaking Spanish. Madrid is the capital of Spain and you will feel that energy as soon as you step off the train platform.
Madrid is famous for its world-class museums and is home to the:
Prado Museum (Museo Nacional del Prado). Known for its extensive and impressive collection of European art, this renowned art museum showcases works by Goya, Velázquez, and El Greco, among others.
Reina Sofia Museum (Museo Nacional Centro de Arte Reina Sofía). This prominent contemporary art museum is celebrated for its collection of 20th-century masterpieces, including Picasso's iconic "Guernica."
Thyssen-Bornemisza National Museum. Here you can peruse a diverse and comprehensive collection of art spanning from the Middle Ages to the 20th century, offering a rich tapestry of artistic styles and periods.
I would also recommend exploring the Royal Palace of Madrid, home of the Spanish Royal Family.
After getting your museum fix, enjoy a leisurely stroll through Retiro Park, a free attraction that allows you to enjoy the best of Madrid on a budget. While here, you can rent a rowboat to float on the lake and visit Crystal Palace, the focal point of the park.
Madrid also has plenty of iconic squares to explore. Make sure to check out Plaza Mayor and Puerta del Sol. You'll find plenty of bars and restaurants, and it's a great people-watching spot as you'll see plenty of locals enjoying life to the fullest.
If you love nightlife, you'll be happy to know that Madrid is home to some of the best in the world. Along with late-night clubs like Medias Puri and Fabrik, you can see a flamenco show, dance to live music, sip craft cocktails at a lounge, and more.
💡Pro tip: Make sure to sample as many tapas as you can, as they vary by region! Madrid tends to serve a tapa with each drink. You can also opt for a tapas tour of Madrid.
🏨 Madrid Hotels: Click here for a full list of hotels in Madrid.
📸 Madrid Tours: Click here for a full list of fun tours in Madrid.
3. Seville
Make use of the fantastic transportation network in Spain and head south. You can get from Madrid to Seville by train in 3 hours or less.
Southern Spain feels like an entirely different world than other parts of the country, in all the best ways.
Also known as Sevilla, this city is a popular stop on most solo holidays in Spain and is located in the Andalusia region. It's renowned for its rich history, cultural heritage, vibrant festivals, and flamenco music.
Seville's history dates back thousands of years and incorporates influences from the Phoenicians, Romans, Moors, and Christians. This is evident even today, particularly within its architecture.
Begin your solo trip in Seville by visiting a few famous masterpieces. The Royal Alcázar of Seville (Real Alcázar) is the official residence of the Royal Family when they visit Seville. UNESCO declared it a World Heritage Site in 1987. Today you'll find lush gardens, intricate tilework, and an ornate courtyard.
Adjacent to the Alcázar, you'll find the Jardines de Murillo. These gardens are known for their exotic plants, tiled benches, and reflecting pools.
Next up, head to the Seville Cathedral, the largest Gothic cathedral in the world. It houses numerous chapels as well as the tomb of Christopher Columbus. The onsite Giralda Tower offers panoramic views of this beautiful Spanish city.
Plaza Espana is a massive, semicircular building known as a masterpiece of Renaissance Revival architecture and features tiled alcoves representing different regions of Spain.
Lastly, make sure to try local cuisine. Gazpacho, a cold tomato soup eaten during the summer, hails from here and is a must-order.
💡Pro tip: Seville is considered the heartland of flamenco dance and you should absolutely add catching a show here to your Spain solo travel itinerary. Flamenco is more than a performance but is a deeply emotional expression of Andalusian culture.
🏨 Seville Hotels: Click here for a full list of hotels in Seville.
📸 Seville Tours: Click here for a full list of fun tours in Seville.
4. Malaga
The next destination on your solo Spain trip is Malaga. The train from Seville to Malaga typically takes a little less than 2 hours.
Malaga is another beautiful coastal city in the South of Spain. In addition to the gorgeous beaches, Malaga has plenty of history to explore.
The birthplace of Pablo Picasso, you'll get the chance to visit the Museo Picasso Malaga – dedicated to offering a collection of his works.
After exploring the museum, head to Alcazaba, a well-preserved Moorish fortress dating back to the 11th century. The views up here are epic; it's the perfect place for photos to document your trip.
Adjacent to Alcazaba, you'll find remains of an ancient Roman theater. Make use of the proximity by exploring both together.
Next head to the Malaga Cathedral, which showcases incredible Spanish Renaissance architecture.
After exploring, visit Muelle Uno, a lively port that features great shopping as well as plenty of waterfront bars and restaurants. From here, you'll be in the perfect location to squeeze in some relaxing beach time.
If you love solo hiking, Malaga is the perfect spot to plan a day trip to the Caminto del Rey (The King's Little Path) – a famous 7.7-kilometer (4.8-mile) trail suspended 100 meters up against the walls of a gorge. The hike takes 3-4 hours to complete and is not for the faint of heart!
Once considered the most dangerous walking path in the world, government intervention has improved safety and turned this into a popular destination for thrill seekers looking for incredible scenery. Many people consider it to be one of the best hikes in the world.
💡Pro tip: Malaga has a strip of great chiringuitos (beachfront restaurants) with delicious menus showcasing local fresh catch. Spend some time sipping on cocktails and trying new Spanish foods!
🏨 Malaga Hotels: Click here for a full list of hotels in Malaga.
📸 Malaga Tours: Click here for a full list of fun tours in Malaga.
5. Granada
And now we're off on a 1.5-hour train ride from Malaga to Granada, a stunning city nestled in the foothills of the Sierra Nevada Mountains.
Granada is most well known for being home to the incredible Alhambra Palace, a magnificent palace and fortress that exemplifies the height of Moorish art and architecture in Spain. It's a UNESCO World Heritage Site, and you can spend hours exploring its Nasrid Palaces, Generalife Gardens, and fortress.
Don't miss out on exploring the historic Albaicin neighborhood, another UNESCO site. Wander through its narrow streets full of white-washed houses. From the Mirador de San Nicolas you'll find stunning views of the Alhambra against a backdrop of the mountains.
For more history, check out the Cathedral of Granada and Royal Chapel. The chapel is the final resting place of Catholic Monarchs Ferdinand and Isabella.
Next, head to the Alcaiceria, a local market selling plenty of Moorish-inspired crafts, textiles, and souvenirs.
💡Pro tip: No trip to Granada would be complete without tea time in a teahouse. Enjoy some fresh tea and pasties in one of Granada's many teterias (tea rooms), which often feature cozy, Middle Eastern-inspired decor.
🏨 Granada Hotels: Click here for a full list of hotels in Granada.
📸 Granada Tours: Click here for a full list of fun tours in Granada.
6. Valencia
After spending plenty of time in Andalusia, head north to the birthplace of paella – Valencia. The train from Granada to Valencia takes a little less than 6 hours.
Valencia sits on the eastern coast of Spain, along the Mediterranean Sea. The city is a perfect blend of modern novelties and deep history.
First on the agenda in Valencia is a trip to the Valencia City of Arts and Sciences – which you can easily spend an entire day exploring. This futuristic complex includes an opera house, interactive science museum, oceanographic park, planetarium, and an IMAX cinema.
For solo travelers who love history, exploring the center of Old Town is sure to please. One highlight is the Cathedral of Valencia, which is believed to hold the Holy Grail and the famous chalice used by Jesus at the Last Supper.
Nearby, explore La Lonja de la Seda, or the Silk Exchange, another famous UNESCO site with impeccable architecture.
Take a walk through the historic center streets, and explore Plaza de la Virgen, Plaza de la Reina, and Plaza del Ayuntamiento – beautiful squares surrounded by historic buildings, cafes, and shops.
If you're looking to enjoy some nature, head to the picturesque Turia Gardens, which run through the former river bed of the Turia River.
Squeeze in time to check out La Malvarrosa Beach, a popular beach amongst locals. You'll find plenty of folks partaking in water sports or enjoying tapas and drinks at the local chiringuitos, small beachside restaurants and bars.
💡Pro tip: Have lunch at Mercado Central, one of Europe's largest indoor markets. Sample fresh seafood, local cheeses, and Valencian specialties. There are also a number of food tours that stop here, like the Valencia Old Town Tour with Wine & Tapas and the Valencia Tapas Market Brunch Tour.
🏨 Valencia Hotels: Click here for a full list of hotels in Valencia.
📸 Valencia Tours: Click here for a full list of fun tours in Valencia.
7. Balearic Islands
After soaking up everything Valencia has to offer, head to the airport, because you're going to the Balearic Islands – which include the islands of Mallorca, Menorca, Ibiza, and Formentera.
You can book a budget flight from Valencia directly to Mallorca, Menorca, and Ibiza and be on the islands in less than an hour. Formentera is not connected by an airport, so you'll need to fly to Ibiza and take a ferry over.
If you love natural beauty, these islands are some of the best places to travel solo in Europe. Given that the atmospheres between Mallorca, Menorca, and Ibiza are all different, I'll leave the decision of choosing the right island for your Spain solo travel adventure in your hands.
Ibiza is a popular destination for nightlife and is famous for resident DJs, who put on some of the most anticipated parties of the summer. While you can find quieter parts of the island, the major draw to Ibiza is the nightlife.
Plenty of people will fly into Ibiza and take the ferry to Formentera, which is known for its stunning beaches, tranquil atmosphere, and natural beauty.
Here you can enjoy water sports, hippie markets, authentic Mediterranean cuisine, and a relaxing escape from the busier neighboring island of Ibiza. Just note that it is less developed with fewer hotel options, though for many solo travelers to Spain, this slower pace is a draw.
Menorca is often characterized by its relaxed and peaceful atmosphere. You'll find no shortage of gorgeous beaches and plenty of bars and restaurants, but it won't be as intense as that in Ibiza.
Mallorca solo travel may be the perfect mix of everything. The largest and most populous of the islands, you'll find both vibrant cities and tranquil countryside. It's great for biking, caving, swimming, and hiking – and there are even some amazing yoga retreats in Mallorca.
No matter which island you choose, you're guaranteed to have the perfect Mediterranean holiday while traveling solo in Spain.
💡Pro tip: Love adventure? Thrill-seekers can find cliff jumping and rock climbing along Mallorca's stunning coastline!
🏨 Balearic Islands Hotels: View Balearic Islands in Mallorca, Menorca, Ibiza, and Formentera.
📸 Balearic Islands Tours: Click here for a full list of fun tours in the Balearic Islands.
Spain Travel Map
To help give you a lay of the land, here is a solo travel in Spain map. It has all of the places mentioned in this guide pre-plotted:
Click here for the interactive version of the map.
Important Tips For Traveling Solo In Spain
For those traveling alone to Spain, the country is incredibly safe, progressive, and sees plenty of solo female travelers.
That being said, it's also smart to take precautions when traveling on your own. A few of my top safety tips for solo female travelers in Spain include:
Avoid hanging purses or backpacks behind chairs while at restaurants
Don't leave your phone on the table at restaurants, especially if you're sitting outside (this one took me a while to get used to!)
Use crossbody bags or safety gear items like pickpocket-proof clothing while you're out and about
Never leave your belongings unattended when going to the beach solo
Avoid walking alone at night, especially if you've been drinking
Research taxi costs and agree on a price before getting into a cab
Be extra diligent with your belongings in crowds and on busy streets
Don't accept drinks from strangers
While traveling in Spain on your own, be mindful of pickpockets. They are looking for easy victims who are distracted, lost, or just plain unaware.
As you won't have anyone else looking out for you during your female solo travel in Spain experience, you'll need to take a few extra precautions.
Reduce your odds of being a target by discreetly navigating with Google Maps, keeping a tight eye on your belongings, and never setting your bag next to you in parks, restaurants, or on beaches.
When in crowds, be extra cautious when opening and closing your purse, and never keep phones in your pockets or on tables. Barcelona specifically is notorious for pickpockets, but this advice should always be used while traveling.
💡Pro tip: Spain is a vast country with over 47 million people. Several regions declare themselves autonomous from the country, while others have had serious political clashes in recent years. I would suggest avoiding political discussions, no matter where you are. While harmless, it can lead to awkwardness and unnecessary tension.
How Much Is A Solo Trip To Spain?
The costs of a solo trip in Spain can vary quite a bit by preference, destination, and time of the year. Overall, Spain is incredibly affordable, especially compared to other European countries; but, you will need to be cognizant to avoid tourist scams.
If you plan to eat out for every meal and spend money on tours and tickets, I'd plan to spend about €100-€150 per day, including accommodation.
That being said, it wouldn't be hard to bring this solo travel budget down if you're a savvy budget traveler. Here are some breakdowns to give you an idea of what to expect on your solo Spain travel adventure:
Accommodation: Budget hostels tend to cost between €30-€50 per night. This can easily run higher during periods of higher demand. The summer months of June through August are typically the most expensive times to visit Spain.
This map can help you research accommodation options for solo travel in Spain. It's currently set to the Old City in Barcelona, but you can easily change it to your preferred Spain destination:
Food: Plan €3-€5 for bakery items or €10-€20 per meal in a restaurant. Expect to pay between €6 for tapas in smaller, local tapas spots and up to €20 for fish/meat tapas at nicer restaurants.

💡Pro tip: When dining out on your solo trip to Spain, always make reservations ahead of time to ensure you get a table, especially if there is a particular spot you're really wanting to eat at.
Transport: You'll pay about €2-€3 for public transport tickets. Public transportation is famously the cheapest way to get around, especially during solo travel in Spain when you don't have other people to split taxi costs with. Regional trains tend to be around €5 depending on the zone.
💡Pro tip: To make it even more budget-friendly, there are package options to get around, like Barcelona's T-Casual Transport Ticket.
Activities: You'll find activities for all budgets in Spain. Parks around the country and the ruins further south are free. Main tourist attractions like the Sagrada Familia or museums in Valencia require tickets, which cost anywhere from €20 to €50.
Other day trips and attractions can reach over €100, like cooking classes, flamenco dinner shows, sightseeing tours, or group hiking trips.
Spain Tours For Solo Travelers
One of the best ways to gain a deeper understanding of the places you visit while meeting locals and making new friends during solo travel in Spain is to book a guided tour. A few top-rated tours in Spain include:
➡️ Click here for a full list of Spain tours.
If you ever feel lonely while traveling solo, booking a tour can certainly help.
Do You Need Travel Insurance For Spain?
When visiting Spain — or anywhere else in the world — it's wise to get travel insurance.
One of the best travel medical insurance for travelers is SafetyWing as they've got a large network and offer both short-term and long-term coverage — including coverage if you're traveling for months as well as limited coverage in your home country.
Additionally, SafetyWing is budget-friendly and offers $250,000 worth of coverage with just one low overall deductible of $250.
Click here to price out travel insurance for your trip in just a few clicks.
Final Thoughts On Solo Travel In Spain
Solo travel in Spain is honestly a dream. With its rich history, architectural marvels, and some of the friendliest people I've ever encountered, traveling alone in Spain is an experience you'll never forget.
This geographical gem offers mountains, plains, beaches, cities, and islands, so there really is something for everyone.
Whether you're traveling alone to Spain for the first time or your tenth, you're almost guaranteed to have incredible experiences that will make you want to return again and again. And hopefully, this guide has helped you to feel confident traveling solo.
What tips would you add to this guide to solo travel in Spain?
About The Author
Rachel Grenis is a Barcelona expat and digital nomad. After a decade of traveling around, she decided to set roots in Barcelona. She loves helping people experience the best of Spain through her blog, Barcelona Uncovered.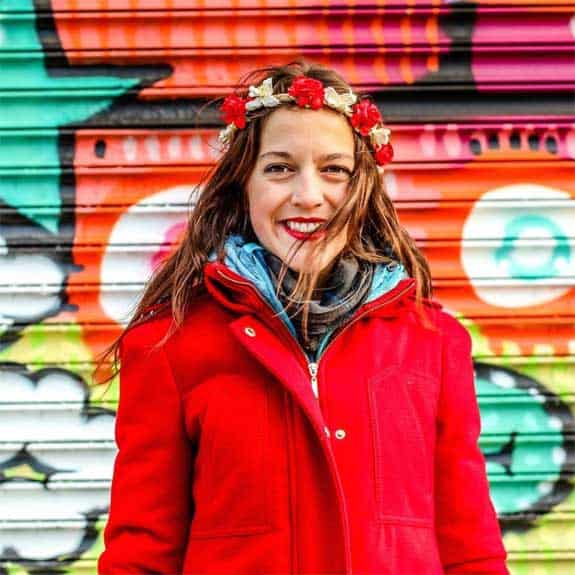 Hi, I'm Jessie on a journey!
I'm a conscious solo traveler on a mission to take you beyond the guidebook to inspire you to live your best life through travel. Come join me!
Want to live your best life through travel?
Subscribe for FREE access to my library of fun blogging worksheets and learn how to get paid to travel more!