Solo Female Travel In Texas: The Ultimate Guide (With Map!)
By Jody Phifer. This guide to travel alone in Texas contains affiliate links to trusted partners!
Interested in doing some solo female travel in Texas, but need help with the planning?
Then you're in the right place!
As we locals know, everything is bigger and better in Texas. There are so many amazing options for solo weekend getaways in Texas as well as for longer stays.
Here, you can hike in the desert, explore the piney woods, shop in the big city, or lounge on the beach. And if you want to experience all that The Lone Star State has to offer for yourself, keep reading to learn all you need to know about solo travel in Texas.
After reading, you'll understand how to get to Texas, the best ways to get around once you arrive, tips for addressing safety concerns, where to take the best solo trips in Texas, expected travel costs, and much more!
Quick tip: While Texas is safe for solo travel, it's still smart to pack travel safety essentials. One top pick is the She's Birdie Personal Safety Alarm, which is TSA-approved and can help scare away potential attackers. Other recommendations include Clever Travel Companion Pickpocket-Proof Garments and Speakeasy Travel Supply Hidden Pocket Scarves.
Travel Solo In Texas With Confidence [Free Course]
But first, before we go over our solo female travel Texas guide, I invite you to grab a seat in Jessie's free Savvy Solo Traveler E-Course.
The 6-day course is designed to help you feel confident about booking your first solo trip and exploring the world alone.
Lessons include:
Common solo travel fears and how to overcome them
How to choose your perfect solo trip
How to tell loved ones you're hitting the road solo
Mentally preparing for your solo journey without losing your mind
Essential steps for staying safe on a solo trip
How to take amazing solo selfies
Once you've grabbed your seat, read on to dive into our solo travel guide to Texas!
Is Solo Female Travel In Texas Safe?
According to Travel Safe – Abroad, Texas is a safe state for female travelers. While exact crime statistics vary from city to city, overall there is a low risk of terrorism, scams, and pickpocketing. This helps to make it one of the best solo trips in the US.
Of course, crime can and does happen here, though it is more concentrated in the bigger cities like Houston, especially in downtown areas where you will want to be on higher alert.
To stay safe, try to give off an impression of self-assurance — think head held high and shoulders back — and use common sense. This means concealing any valuables to avoid pickpockets and being aware of your surroundings at all times.
If you're not sure about venturing to certain areas, especially after dark, ask a local — such as a female member of the hotel staff.
Where Is Texas?
Texas is the second-largest state in the USA, in terms of both population and land mass. The Lone Star State covers 268,597 square miles, and the population is around 30 million.
In terms of location, Texas is the most central of the southern states.
There are borders between Texas and four US states:
New Mexico
Oklahoma
Arkansas
Louisiana
On the southern side, Texas borders Mexico. The state also boasts more than 350 miles of coastline and its shores are lapped by the Gulf of Mexico.
Getting To Texas
Flights
Texas is among the best-connected states in the US. The fact that Dallas Fort Worth International Airport (DFW) is one of the busiest hubs in the country helps to make solo vacations in Texas simple.
In fact, according to the Texas Department of Transportation, Texas has almost 400 airports open to the public!
That being said, flying in isn't the only option. You may already be a Texas resident or wish to take a solo road trip to Texas from another state. If you want to drive, the good news is that there are more miles of highway here than in any other US state.
Driving
The state highway system includes interstate and US highways, as well as state highways and many other roads. Texans drive on the left and it's legal to pass on the right as long as there's not a solid dividing line or a No Passing Zone sign.
It's important to remember that Texas is big! Many first-time visitors underestimate how far apart things can be. If you want to see a large portion of the state, you will need to be prepared to drive — a lot!
For example, if you want to spend time in trendy Dallas and then head to Big Bend National Park, that drive will take you about eight hours.
So, make sure to do your research ahead of time so you don't try to pack in too much at once. You also want to allow plenty of time to get from Point A to Point B.
Trains and Buses
Texas has around 20 Amtrak stations. You can reach Texas from other states via services such as the Heartland Flyer, a daily passenger train that travels between Oklahoma City and Fort Worth.
Another option is to use Greyhound buses. There are around 150 stopping points throughout Texas.
Do take extra care if you choose this option, especially when departing from or arriving at more remotely located bus stops. Planning ahead for onward travel is always a very wise move and can help solo female travelers in Texas stay safe.
Getting Around Texas As A Solo Traveler
For a solo trip to Texas, you may prefer to drive your own vehicle or a rental car. The state has a comprehensive road network – with business, farm, recreational, and toll roads as well as US, state, and interstate highways.
For safety reasons, it's always best to stick to major routes where possible.
Many of the Amtrak stations in Texas are served by the Texas Eagle. The Sunset Limited and Heartland Flyer services also stop at some of the stations. You can also use national or local buses, or fly between some destinations.
For instance, if you want to take a solo trip to Austin, Dallas/Fort Worth, or San Antonio, it is easiest to fly into Texas. You can then use public transport to get around town. Uber, Lyft, and taxis are plentiful in all of these major cities.
For a trip involving more than one destination, driving is typically your best bet. The same applies when you want to visit places like Big Bend National Park, as the closest major airport is 235 miles away in Midland/Odessa.
Renting A Car For Your Solo Trip To Texas
One recommendation for those needing to rent a car for their Texas travels is Discover Cars, a platform that lets you quickly compare your rental options.
Their comparison tool does the homework for you, so there's no need to have up 10+ tabs trying to figure out which company is the most affordable. Actually, you can save up to 70% using their tool!

Texas Solo Travel Map
To help give you a lay of the land, here is a map. It has most of the main points and solo activities mentioned in this guide to taking a Texas solo trip pre-plotted:
Click here for the interactive version of the Texas map.
You can easily save it to your phone to have a guide to female-friendly travel in Texas ready to go in Google Maps.
Top Places To Travel Alone In Texas
While there are pros and cons to solo travel, one of the biggest benefits of traveling alone is you are in complete control over your itinerary. And while there are many places to enjoy solo travel in Texas, here are some of my top picks:
1) Dallas and Fort Worth
I've lived in the Dallas area since 2006. Located in northern Texas, it's a very popular place to visit thanks to the many interesting things to do for all ages here.
If you fly into the state, you're more likely to arrive here than anywhere else. You also get two for the price of one here, because Fort Worth is only 30 miles from Dallas and shouldn't be missed if you want to experience authentic Texas charm.
When you first arrive to Dallas, grab your walking shoes and take a city tour to get your bearings while seeing the highlights. Group tours also offer a great way to meet fellow explorers. A few popular options include:
NFL fans won't want to miss seeing AT&T Stadium, the home of the Dallas Cowboys.
Additionally, take in the best view of the city from Reunion Tower, a 561-foot observation deck that also stands as an iconic landmark.
Love art? Make sure to explore Deep Ellum – an artsy mural-filled neighborhood that is also known as the live music capital of North Texas – as well as the Bishop Arts District, a walkable area filled with street art, boutiques, diverse dining, and local makers.
But, that's not all. Top historic and cultural attractions include the:
Sixth Floor Museum, where you can learn about John F. Kennedy's life, the legacy he left behind, and interesting details of his assassination which happened right in Dallas.
John F. Kennedy Memorial Plaza, a huge concrete structure designed to echo the sense of loss and shock felt by the world after the assassination.
Dallas Holocaust and Human Rights Museum, dedicated to the history of the Holocaust of World War II, promoting human rights, and combating prejudice, bigotry, and hatred.
Perot Museum of Nature and Science, where you can view huge dinosaur skeletons, peruse gorgeous gemstones and minerals, and test your speed by racing a cheetah — just to name a few of the many onsite experiences.
George W. Bush Presidential Library, where you can learn about the Bush family, sit in the Oval Office replica, and be moved by the 9/11 exhibit.
African American Museum of Dallas, where you can educate yourself on Black history and culture as well as view one of the USA's largest collections of folk art.
If you're interested in nature, be sure to explore Dallas' Texas Discovery Gardens at Fair Park — though be careful after dark in this area — or the beautiful Fort Worth Botanic Garden.
Shoppers can enjoy a high-end village-style retail experience at Highland Park Village or head to Main Street Grapevine for a more local small-town feel.
Speaking of Grapevine, this city is the best place to stay in the area because it is where the airport is located, is right in the center of everything, and is safe.
Hotel Vin is the perfect place to stay in Grapevine as it's located on historic Main Street. Here you'll be within walking distance to loads of local restaurants, shopping, and even the Grapevine Vintage Railroad. This railroad allows you to take an authentic 1920s Victorian coach through various Texas cities before ending at the Historic Stockyard Station in Fort Worth.
By the way, the Dallas/Fort Worth area — along with the suburbs surrounding it — feels like one big city. You can't tell when you leave one and enter another, so feel free to explore beyond the Dallas Downtown Historic District to make the most of your trip!
For instance, also near Dallas is Plano, a city known for its great restaurants, parks, events, and activities.
Dallas Hotels: Click here for a full list of hotels in Dallas.
Dallas Tours: Click here for a full list of fun tours in Dallas.
When it comes to Texas destinations for solo female travelers, Austin should definitely be on your list.
Austin is the capital of Texas, and among the best places for solo female travelers to visit. It is located in central Texas in an area known as the Texas Hill Country.
Austin has a cool and funky vibe and boasts some really nice boutique hotels to stay in — such as the Kimber Modern Boutique Hotel. It's a favorite among music fans, who head to Austin for the unbeatable live music scene.
Foodies will also love Austin. As with accommodations, there are lots of stylish places to eat in this city. If you want to sample the top spots, plan ahead and make a reservation to ensure you get a seat.
Natural attractions in Austin include Zilker Botanical Garden within Zilker Metropolitan Park in the downtown area. You can also find Barton Springs Pool inside this park. It is beautiful, occupies three acres, and is perfect for cooling down during hot summer days.
A few other outdoor solo travel ideas for Texas include cycling or walking by Lady Bird Lake on the Colorado River or enjoying a solo beach trip to Shoal Beach at Town Lake Metropolitan Park.
Want to take in a gorgeous view? Make the 10-minute walk up to Mount Bonnell, aka Covert Park, for sweeping views over the city from 781 feet!
Beyond Austin's city limits, there are also plenty of hiking trails to follow. You can check out some of the top hiking trails nearby here.
The Texas State Capitol can also be found in Downtown Austin. Built of red Texas granite, it is the largest capitol building in the country, even taller than the U.S. Capitol building! It sits on 22 beautiful acres right in the heart of downtown and offers free tours where you can learn the history of the building.
Other cultural and historic hotspots include the:
Bullock Texas State History Museum, the state's official history museum with permanent and traveling exhibits, artifacts, and movies covering the history of Texas.
South Congress (SoCo) District, known for its bohemian energy, funky boutiques, and many murals. It's also very near to the famous "Greetings From Austin" mural that you'll likely want to snap a photo with.
Driskill Hotel, the oldest operating hotel in Austin known for its stunning Romanesque architecture and its National Register of Historic Places designation. It's also fun to visit on a creepy Austin Murder Walk tour.
Lyndon Baines Johnson Library and Museum, where you can learn about his becoming president on the heels of JFK's assassination, see countless gifts he received as president from all over the world, and more.
Austin Hotels: Click here for a full list of hotels in Austin.
Austin Tours: Click here for a full list of fun tours in Austin.
There are plenty of things to do alone in San Antonio — like the San Antonio River Walk, which should be at the top of your itinerary. Located in the social heart of San Antonio, solo travelers will enjoy food, drinks, shopping, and art while enjoying a breezy walk along the water.
Because this area is so enjoyable, it's recommended to stay right on the river at a property like the Canopy by Hilton San Antonio Riverwalk.
This will allow you to walk to many of the local attractions and you'll be in a prime location to take a scenic riverboat tour!
For anyone interested in history, the 18th-century Alamo is a key sight to see, due to its part in the fight for Texan independence. The tours they offer are excellent and educational.
The Alamo has been a UNESCO World Heritage site since 2015. In fact, there are four other Spanish colonial missions at the site too.
Love to eat? San Antonio is also a UNESCO Creative City of Gastronomy, making it another great Texan destination for foodies who want to sample flavors beyond Tex-Mex and tacos. In San Antonio, you can savor food from all over the globe — from Europe to Asia and beyond!
Apart from the riverside, missions, and fine food, San Antonio also offers the lovely Japanese Tea Garden, the flower-filled San Antonio Botanical Garden, the underground Natural Bridge Caverns, and the Catholic San Fernando De Bexar Cathedral — which is one of the oldest active cathedrals in the US.
These attractions are great additions to any Texas travel itinerary for women!
San Antonio Hotels: Click here for a full list of hotels in San Antonio.
San Antonio Tours: Click here for a full list of fun tours in San Antonio.
4) Davis Mountains State Park/Marfa
The Davis Mountains are in West Texas, close to Fort Davis. They were named after Jefferson F. Davis, who was the Confederate States president between 1861 and 1865.
Don't forget to pack your hiking shoes! This state park is ideal for hiking, mountain biking, horseback riding, scenic drives, stargazing, wildlife, and more.
The area offers a rugged range of mountains to explore. These mountains reach over 8,300 feet above sea level and were first formed by volcanic activity in the Chihuahuan Desert area that has since been shaped by wind and water.
Dotted across the area you'll also find private ranches and wildlife preserves.
While remote, this area is safe for those traveling alone — though you should of course keep some solo hiking tips in mind. This includes packing proper hiking attire as well as bringing travel safety gear, among other advice.
You might also opt to book a guided hike or program through the park's events page.
Within Davis Mountains State Park, solo female travelers in Texas can take in epic views — including vistas that rival the more well-known Big Bend National Park.
The Davis Mountains are actually part of the southern Rocky Mountains and are sometimes called the Texas Alps. That being said, it's something of a hidden gem, so head here if you crave peace, space, and beautiful desert scenery.
These mountains loom over Marfa, a small western desert town that is sure to surprise you. With far more than its fair share of art galleries and installations, it has emerged as an art lover's dream.
Marfa is also famous for the Marfa Lights — ghostly glowing orbs of unknown origin that mysteriously appear in the area near Route 67.
Fort Davis is mainly used as the gateway to the state park. At 8,382 feet, Mount Livermore (aka Baldy Peak or Mount Baldy) is the highest peak in the park. It's the second-highest point in Texas, after Guadalupe Peak.
If heading to this area, you'll want to stay in Marfa. It's a quirky town with many fun lodging options such as The Lincoln Marfa.
Marfa Hotels: Click here for a full list of hotels in Marfa.
Marfa Tours: Click here for a full list of fun tours in Marfa.
5) Big Bend National Park
No Texas travel guide for solo female travelers would be complete without mentioning Big Bend National Park, which is like a microcosm of Texas. Here you can see North America's biggest desert, the Chihuahuan Desert.
You can also explore the Chisos Mountains, a range that stretches for about 20 miles through the heart of the park.
When driving to the Big Bend area, don't miss the Ross Maxwell Scenic Drive — which stretches for 30 miles in the direction of Santa Elena Canyon and the Castolon Historic District.
The Castolon Historic District (also known as La Harmonia Ranch and Campo Santa Helena) located in the park, was a small community first settled in 1901. It is listed on the National Register of Historic Places and several original buildings remain.
The Ross Maxwell Scenic Drive is considered the best sightseeing route in the park because of the great variety of scenery, including rocky landscapes and wildflowers in season (late February through October).
If you like to hike, there are several short routes along the Ross Maxwell Scenic Drive to take. These include the Santa Elena Canyon Loop at the end.
Just 7.9 miles from the beginning of the Ross Maxwell Scenic Drive is Sotol Vista, a lookout spot that provides a gorgeous view of the park and Santa Elena Canyon in the distance. It's also a great place for seeing the stars.
Two other trails offering epic views that should not be missed are the Window Trail and the Lost Mine Trail.
Big Bend also offers wildlife watching, hot springs, canoeing, and clear night skies for stargazing. Try to time your trip during a new moon to have the best view of the star-filled sky. It is truly spectacular!
Note that if you're nervous about exploring the outdoors on your own, the park hosts a Join A Ranger program where you take part in guided hikes and experiences. Additionally, a number of local companies offer guided park tours and hikes, like Hiking Big Bend.
Lodging in the park is very limited and basic; however, the nearby town of Terlingua is close and offers many options such as the Sierra Dome Escape or The Santa Elena Room.
Big Bend National Park Hotels: Click here for a full list of hotels near Big Bend National Park.
Big Bend National Park Tours: Click here for a full list of fun tours in and around Big Bend National Park.
Tips For Taking A Solo Trip To Texas
Now that we've gone over some of the best destinations for solo female travelers in Texas, let's talk about important advice to keep in mind.
Plan ahead & stay cool
This is one of the most important Texas travel tips for women.
For safety reasons and to make the most of your time in Texas, be sure to plan ahead. Decide how you'll get there and travel around, also checking on distances between locations. Moreover, it can get extremely hot in Texas in the summer, so prepare accordingly.
Pack light
Don't encumber yourself with unnecessary luggage when traveling alone in Texas. Pack what you need only, plus one spare top and a set of underwear. You can always buy more clothes, or do some laundry if for some reason you do run out of clean garments.
Be a culture vulture
Exploring museums and other cultural attractions is ideal for lone female travelers in Texas. It's a great way to delve deeper into your destination and can be one of the best ways to make your money go further too. Chat it up with the locals to learn more about the area and get even more fantastic recommendations.
Make the most of the parks
Whether it's a national park, a state park, or a city park, parks are one of the highlights of any solo visit to Texas.
There are many city parks to choose from in Austin, Dallas, and San Antonio. They make great places to grab some fresh air and exercise and are mostly free to visit.
While Big Bend National Park is an obvious choice, the Davis Mountains State Park is also off the beaten path and will be less crowded in peak times.
Create memories
When you're out and about, taking photographs can be a great way to distract yourself from any self-consciousness about being alone. Likewise, writing in a travel journal can give you something constructive to do when alone in your hotel room in the evenings and creates a great memento of your travels.
Remember top safety tips for solo female travel in Texas
It's best to stick to major routes when traveling from place to place. Additionally, keep valuables — such as phones and credit cards — close to you to avoid pickpockets in major tourist areas.
Tips For Solo Dining In Texas
You'll of course need to eat while traveling alone in Texas. Here are a few tips for dining solo with confidence:
Breakfast first
Don't be daunted by the prospect of dining alone! If you do feel that way, try heading out for breakfast, brunch, or lunch before booking a table for dinner. Being in public for casual meals can feel more relaxed for the uninitiated.
Dine at the bar
Many restaurants in Texan cities serve diners at the bar. This can feel more comfortable for some than a table for one. Plus, others seated at the bar will be more likely to strike up a conversation — not to mention you'll have the bartender to chat with.
Bring a book
When in doubt, bring a book. It gives you something to do and to hide behind if needed. A book can also be the ideal accessory when you want to do a bit of people-watching!
What Does Solo Travel In Texas Cost?
What you'll spend will depend on many factors. You can enjoy a luxury trip to Texas or explore Texas on a budget.
If you are trying to keep solo travel costs down, consider renting a smaller economy car, staying somewhere with a kitchen or kitchenette and stocking up on food at the local grocery store, and making the most of free or low-cost things to do such as parks and museums. 
Here are some breakdowns to give you an idea of what to expect on your solo trip to Texas:
Accommodation: Lodging prices don't vary much around the state. A mid-range hotel will run about $120-140 per night.
Food: A meal at a casual sit-down restaurant will run around $10-$25 per person; but there are many options for less expensive as well as high-end options, especially in the larger towns.
Transport: Renting a car will run around $60 per day. There are not a ton of walkable options here, so this is likely your best bet.
Activities: There are many free activities to choose from. Many museums and tours start around $25.
Getting Travel Insurance For Solo Travel In Texas
When visiting Texas — or anywhere else in the world — it's wise to get travel insurance.
One of the best travel medical insurance for travelers is SafetyWing as they've got a large network and offer both short-term and long-term coverage — including coverage if you're traveling for months as well as limited coverage in your home country.
Additionally, SafetyWing is budget-friendly and offers $250,000 worth of coverage with just one low overall deductible of $250.
Click here to price out travel insurance for your trip in just a few clicks.
Frequently Asked Questions About Solo Female Travel In Texas
Q) Where can a woman travel alone in Texas?
The best destinations for a lone female traveler in Texas include cities or national and state parks. For the former head to Austin, Dallas, or San Antonio. Big Bend National Park and Davis Mountains State Park are good for the latter.
Q) Is it safe to travel alone in Texas?
Overall, yes. To stay safe, try to look confident at all times, conceal valuables, and keep a charged cell phone with you. If driving, be sure to keep your gas tank topped up too. After dark, be especially aware if you are in bigger cities near downtown areas.
Q) What is the number 1 tourist attraction in Texas?
Strolling the San Antonio River Walk is the most popular activity in Texas. Other contenders include the Alamo (also in San Antonio), the Sixth Floor Museum in Dallas, and the Texas State Capitol in Austin. Meanwhile, Big Bend National Park is the state's best-known place for nature.
Q) What are the safest cities in Texas?
The safest cities in Texas are smaller towns like Grapevine near Dallas, the outskirts of Austin, and Marfa. Houston is the least safe large city in terms of crime rates. Dallas, San Antonio, and Austin are safer choices than Houston if you want to see a big city.
Q) What is a top solo road trip in Texas?
Nature lovers will enjoy a road trip from Marfa through Big Bend Ranch State Park and on to Big Bend National Park. The scenery is beautiful and there is a ton of hiking along the way.
Prefer a Texas road trip for solo female travelers that is more urban focused? Start in Dallas and pass through Austin to end in San Antonio. This is one of the best solo road trips in the USA and allows you to take in a few of the best of Texas cities.
Final Thoughts On Solo Female Travel In Texas
Solo female travel in Texas can be very rewarding. There is so much to enjoy in the cities — art, history, music, food, culture, and more.
You can also enjoy nature in state and national parks, or even in a city park. If you like to get active, these are great spots to visit too.
So if you want to discover Texas solo, go for it! You likely won't regret visiting The Lone Star State, even if you're on your own!
What would you add to this guide to solo female travel in Texas?
Enjoyed this guide to traveling solo in Texas? Pin it for later!
About The Author
Jody Phifer is the creator of MyTravelObsession.com, a website dedicated to family travel and experiencing the great outdoors! Born and raised in Texas, she and her family love exploring all the beautiful places in the US and around the world, fitting in as much hiking as possible. Follow her adventures on Facebook, Instagram, Pinterest, and YouTube.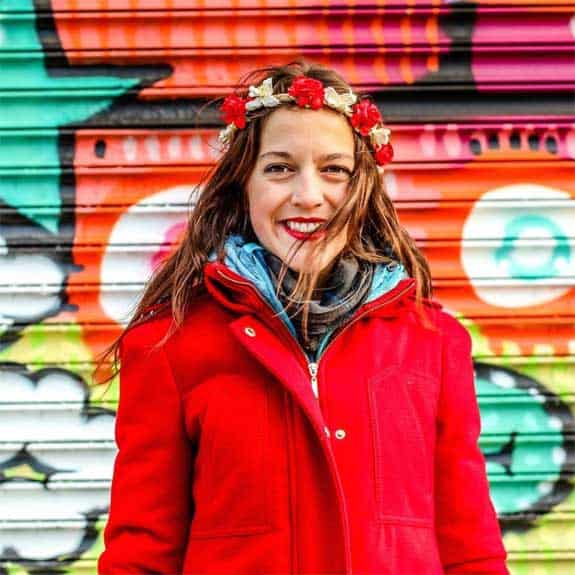 Hi, I'm Jessie on a journey!
I'm a conscious solo traveler on a mission to take you beyond the guidebook to inspire you to live your best life through travel. Come join me!
Want to live your best life through travel?
Subscribe for FREE access to my library of fun blogging worksheets and learn how to get paid to travel more!