20 Best Places To Travel Alone In Europe
By Jessie Festa. This guide to solo travel destinations in Europe contains affiliate links to trusted partners!
Looking for the best places to travel alone in Europe?
Then this post can help!
As an avid solo traveler, I'm always researching fun, interesting, and safe places to confidently travel on my own.
Since I know many people in my community do too, I reached out to some of my favorite bloggers to see where they think the best destinations for solo travel in Europe are — and this post shares their responses!
Below, you'll find 20 incredible places for a Europe solo trip, including a mix of popular cities and lesser-known spots. For each, you'll also snag local travel tips and recommendations to plan the perfect solo vacation.
So if you're trying to decide where to travel solo in Europe, keep reading!
💡Quick tip: When traveling solo in Europe, it's smart to pack travel safety essentials. One top pick is the She's Birdie Personal Safety Alarm, which is TSA-approved and can help scare away potential attackers. Other recommendations include Clever Travel Companion Pickpocket-Proof Garments and Speakeasy Travel Supply Hidden Pocket Scarves.

Additionally, one of the best tools for planning and booking public transportation in Europe is Omio. Save big while comparing fares for train, bus, and flight routes.
Enjoy Solo Travel In Europe With Confidence [Free Course]
Now, before we dive into our solo Europe trip guide I invite you to grab a seat in the free Savvy Solo Traveler E-Course.
The six-day ecourse is designed to help you feel confident about booking your first solo trip and exploring the world alone.
Lessons include:
Common solo travel fears and how to overcome them
How to choose your perfect solo trip
How to tell loved ones you're hitting the road solo
Mentally preparing for your solo journey without losing your mind
Essential steps for staying safe on a solo trip
How to travel by yourself and take amazing solo selfies
Once you've grabbed your seat, keep reading to learn about traveling to Europe alone.
20 Best Places To Travel Alone In Europe
Not sure where to travel on your own when visiting Europe? Consider adding the following places to your ultimate solo travel Europe itinerary!
Is traveling alone fun? It can be, especially if you visit this unforgettable city.
When it comes to solo European travel, I am absolutely obsessed with Riga, Latvia, which is also one of my favorite solo female travel destinations of all time.
Not only is it safe with relatively low crime rates, but it's walkable, affordable, easy to get around, and easy to use as a base for visiting other places in the country by public transportation.
Riga is also a green city that blends lovely parks with architectural beauty and opportunities to explore fascinating (and sometimes dark) history, from the Riga Free Walking Tour to the KGB Museum to the Museum of the Occupation of Latvia.
If you like history, Riga has numerous museums dedicated to exploring its past as a USSR country as well as its place in WWII when it was occupied by Nazi Germany. That being said, you'll find plenty of cultural institutions focused on other topics like the Riga Art Nouveau Museum and the Art Museum RIGA BOURSE.
Beyond museums, there are endless things to do when traveling Riga solo. Treat yourself to a massage and soak at ESPA (the facilities are included with a treatment!), do a sunrise paddleboard at Cenas Tīrelis Preserve with SUP Adventures, wander Old Town and take in a view from the top of St. Peter's Church, and have a local beer at Labietis Brewery on the hip Aristida Briāna (Street).
There is also the Old Town Hall Square, a cobbled 13th-century market square that was destroyed during WWII and now features reconstructions.
Beyond the city walls, a few fun day trips for solo travelers include the medieval town of Cēsis, the seaside destination of Jūrmala, and the beautiful Kemeri National Park.
-Jessie Festa from Jessie on a Journey
Riga Travel Resources
Click here for a list of top-rated Riga tours.
Click here for a list of top-rated Riga hotels.
The capital city of Portugal, Lisbon is one of the best places to solo travel in Europe. This city has everything — culture, beaches, food, and nightlife — to enjoy on a short or a longer trip.
When traveling solo in Lisbon, one must explore the Old Town (city center) area and go on a walking tour to learn about the unique Pombal architecture, which was built throughout the city after the massive earthquake of 1775. 
Be sure to also visit the stunning neighborhoods of Chiado, Baixa, and Alfama. Spend half a day in the historic Alfama and soak in those city views from the various miradouros or viewpoints. My personal favorite is the Miradouro das Portas do Sol.
Other must-explore attractions in historic Lisbon are the Castelo de são Jorge, Lisbon Cathedral, and the Commerce Square. Take a moment to ride the Tram 28 as well as the Santa Justa Lift to admire the city from above. Lisbon is known as the "City Of Seven Hills," so don't miss a chance to explore.
From the historic city center, make your way to the neighborhood of Belem and check off the Ponte 25 de Abril suspension bridge, and of course the iconic Belem Tower and the Jerónimos Monastery. These two attractions are very popular so ensure you set aside a full day and book tickets in advance to explore the neighborhood.
As a solo traveler in Portugal, you can easily take a train to Sintra on a quick day trip and explore the beautiful Pena Palace. It is completely safe to stay out at night. The local public transportation system is safe and affordable, as well.
-By Mayuri from 2 Day Itinerary
Lisbon Travel Resources
Click here for a list of top-rated Lisbon tours.
Click here for a list of top-rated Lisbon hotels.
3. Freiburg im Breisgau, Germany
Freiburg im Breisgau in Germany is one of the best places to travel solo in Europe. This quaint university city has a vibrant young population which means there are plenty of modern amenities and trendy cafes — a cool and unexpected contrast to the beautiful historic streets.
There is a great deal to do in Freiburg. Thankfully for solo travelers, much of it is within walking distance from the city center and free or cheap.
Within the old town, enjoy medieval architecture such as Martinstor and Shwabentor, the two remaining medieval gates, and the 13th-century church. The church, named Freiburger Munster, has a striking gothic structure and Romanesque architecture.
It's also worth visiting the market on the Munsterplatz Square below the church. This is the perfect spot to pick up a souvenir or enjoy a traditional "bratwurst" hot dog. They even have vegan ones!
Other traditional food worth trying is Flammkuchen, a sort of French pizza; Raclette, a Swiss dish; and fried potatoes.
The traditional food is characterized by a mix of specialties from Germany, Switzerland, and France since Freiburg lies near the border of all three. Wash it down with a wine from one of Freiburg's local vineyards, too.
One of the best things to do here is walking just over a kilometer up Schlossberg (Castle Hill) to see the amazing views over Freiburg and beyond.
And for real nature-lovers, you won't want to miss hiking in the nearby Black Forest. You can easily take a day trip to nearby Shausinland, a mountain just outside the city, for some great panoramic views over the forest, too.
-By Cass from Cassie The Hag
Freiburg im Breisgau Travel Resources
Click here for a list of top-rated Freiburg im Breisgau tours.
Click here for a list of top-rated Freiburg im Breisgau hotels.
4. Seville, Spain
As Europe's hottest city, Seville blazes away in southern Spain as both the home of flamenco and the setting for the passionate opera Carmen. It's also one of the best places in Europe to solo travel.
Christopher Colombus received both permission and funds for his history-changing voyage here in the delicate walls of the Real Alcazar. He recruited his sailors from the district of Triana and routed the wealth from the Americas back along the Guadalquivir to Seville, making it one of the most important cities in the world at the time.
As a result, it's bursting with architectural charisma from the Torre del Oro (Tower of Gold) to the white walls of the Santa Cruz quarter to La Giralda, the distinctive tower attached to the largest cathedral in Seville.
The city center is very compact and so it's great for solo travelers. As well as amazing architecture and tapas, the local vibe involves chatting to anyone and whiling away the hours in cafes and bars so it's a very non-threatening place to meet people or to sit on your own with a book.
Make sure to cool off from the heat in the ice baths at the Baños Arabes, try salmorejo rather than gazpacho in one of the tapas bars (it's the local favorite), and catch an evening performance of Carmen in one of the gardens near the Plaza España.
-By Abigail from Inside The Travel Lab
Seville Travel Resources
Click here for a list of top-rated Seville tours.
Click here for a list of top-rated Seville hotels.
When it comes to the best destinations in Europe for solo travel, it's hard to beat Prague, Czech Republic.
Prague is nicknamed "the heart of Europe" and it's not only gorgeous, but it's one of the safest cities in Europe.
It's also a smaller city and incredibly easy to navigate on foot, making it simple to wander around and take in the main sites like the Charles Bridge, Prague Castle, Old Town Square, and the Lennon Wall.
Many of the locals speak several languages, including English, making it quite easy to meet people and get directions when necessary.
Pro tip: If you're interested in meeting other travelers, try dining in one of the many outdoor restaurants in Old Town.
The clustered outdoor café tables are the perfect place to enjoy some casual dining and a pilsner while taking in the stunning architecture of the "City of a Hundred Spires" and chatting with other travelers. In winter, it's also a great spot to sip some delicious hot grog, a Prague specialty that is similar to a hot toddy.
Traveling solo in Prague is also relatively inexpensive, especially by European standards. You can book a night at the 5-star Kings Court Hotel, just steps from Old Town Square and Prague's famous Astronomical Clock, starting at $112/ night.
Visitors looking to explore more of the Czech Republic should check out some memorable day trips from Prague, too, like Sedlec Ossuary in Kutna Hora (aka The Bone Church), Terezin Concentration Camp (heavy but important), and Karlovy Vary, a world-famous spa town.
-By Jenn from Sick Girl Travels
Prague Travel Resources
Click here for a list of top-rated Prague tours.
Click here for a list of top-rated Prague hotels.
6. Copenhagen, Denmark
Ah, Copenhagen. Home of hands-off cyclers, long canals, the longest pedestrian street in the world, hipster spots packed with perfectly groomed beards, and very tall humans. To top it all up, the Danish capital is a godsend for solo travelers. One might even say it's the best place to solo travel in Europe – especially for first-time solo travelers.
How so?
It's as safe as a city gets! Even if you take a stroll into one of the "rough" hoods, you'll still feel safe. People respect traffic lights to a T. You can go at it on your own, even at nighttime, and you'll be just fine — though, of course, always keep your eyes open and assess your surroundings.
Also, Copenhagen hosts people from all over the world, and 86% of Danes speak English fluently, and many also speak a third language like Spanish or German.
Moreover, you can bike everywhere. Biking is the way to tour the city, especially as bike lanes are typically separate from traffic. Copenhagen pioneered the art of city cycling, and visitors can truly see how ingrained in the culture this is.
Over spring and summer, you can enjoy the longest days of city touring. As a proper Scandinavian country, daylight changes drastically between seasons. During this time, days are super long. Plus, it never gets extremely hot. So, if you enjoy long days of solo touring, you can keep going for as long as you want — which is sometimes hard if you are with a travel companion!
Danes might not seem too social, but they are super curious. When you are on your own, striking conversation can be somewhat challenging. Danes are very respectful of someone's personal space; however, if you start a conversation, you'll find they are very curious.
When traveling alone in Copenhagen, do visit the Freetown of Christiania to understand some of the values many Danes hold up "high".
Also spend a day at the Tivoli Gardens, one of the first amusement parks in the world. The park changes its theme and decorations every season, and it's a stunning wonder in the middle of the city. It's not open year-long, so check the dates beforehand.
And of course, tour the city streets like crazy! Exploring Copenhagen is an absolute joy. It's packed with cool neighborhoods like Vesterbro and Christianshavn, huge parks, posh streets, palaces, canals, and museums.
The best part? As soon as the weather gets a tad good, everyone goes outside for a beer and a catch-up with friends — which makes Copenhagen very lively and fun!
-By Martina from The Global Curious
Copenhagen Travel Resources
Click here for a list of top-rated Copenhagen tours.
Click here for a list of top-rated Copenhagen hotels.
What comes to your mind when you think of Greece? Like most people, I bet you see it as just a romantic destination, but what you probably don't know is that it has some of the best places in Europe to travel solo.
The capital of Greece, Athens, has loads of interesting history to explore during the day — as well as great nightlife, so you can socialize and have fun with travelers and locals alike.
Apart from seeing the Acropolis, which is usually at the top of most people's Athens itineraries, you can also hike up Mount Lycabettus for beautiful views, visit some of the city's delicious tavernas, and check out some interesting museums like the Museum of Cycladic Art and the Museum of the City of Athens.
And if you wish to explore a bit more of Greece, then consider visiting some of the nearby islands — such as Aegina and Hydra –- and take some trips from Athens to Delphi, Meteora, Mycenae, and Cape Sounion.
What about what to eat while in Athens?
Well, there are many fantastic cuisines you can try while in the city. I'd suggest you have a taste of the traditional Greek salad, also known as Horiatiki. It's made with tomato, green pepper, cucumber, Kalamata olives, red onion, and feta cheese.
If you're the type that likes to explore different dishes, then you can also check out saganaki, Greek bouyourdi, dolmades, and souvlaki.
In terms of where to eat, visit Tzitzikas kai Mermigas, which is a downtown restaurant that is centrally located near Syntagma Square. It's a very popular restaurant for both locals and tourists.
Finally, you can lodge at Athens Gate Hotel, which is one of the best hotels in the city with Acropolis views. But if you want to stay close to the Acropolis to enjoy easy access to the city's main sites, then you should consider the Plaka neighborhood.
-By Theodore from Foodies Family
Athens Travel Resources
Click here for a list of top-rated Athens tours.
Click here for a list of top-rated Athens hotels.
Innsbruck is a much smaller and lesser-known gem of Austria but it's definitely a place I would add to your solo travel Europe itinerary. I visited it during a solo trip to Austria and it became my favorite city, beating even Vienna and Salzburg. I'd even go as far to say that it's one of the best solo travel destinations in Europe.
Located in the Alps, this is also a popular destination for winter sports. Its small narrow streets, beautiful Old Town, colorful buildings, and gorgeous mountain backdrop will melt your heart. It also features some wonderful modern and imperial architecture and even just wandering through its streets is totally worth it.
Being a university town, you will find a lot of young people in the city to chat and meet up with.
Austria is also a safe country to visit, with a very low crime rate. It's one of the safest places to solo travel in Europe. On top of that, cities in Austria are very easy to navigate, finding convenient accommodation and transportation is never an issue, and communicating in English is very easy.
Plus, it doesn't have to be an expensive place to visit. Things like using public transport, eating local food, and getting an Innsbruck City Card will for sure help you achieve that.
In terms of things to do in Innsbruck, make sure to hop on Nordkette Cable Car to get to Hafelekar Peak, visit the Golden Roof, get to the top of the Town Tower, and visit Swarovski Crystal World.
-By Diana from Travelling With Diana
Innsbruck Travel Resources
Click here for a list of top-rated Innsbruck tours.
Click here for a list of top-rated Innsbruck hotels.
9. Barcelona, Spain
I honestly feel safer traveling solo in Barcelona than in Paris. Don't get me wrong, Paris is great; but between these two cities that I constantly travel to, Barcelona always wins!
I first traveled to Barcelona in 2012 and fell in love right away. From that trip, I decided to visit every year and spend at least one month there. When you're traveling by yourself, Barcelona just gives you that warm welcome — like you don't need to worry about anything.
What I love about traveling solo in Barcelona is how easily you can meet people, especially if you stay in hostels. I literally made friends in the first hour of checking into my hostel in Barcelona as everyone was so sociable in my dorm room and I know very well that it's because of the vibe of the city. It just makes people naturally happy and friendly.
Barcelona is also a young city and many young professionals and digital nomads from the European Union choose to live here. It won't be difficult to meet people!
I am also fluent in Spanish so it was easy for me to go around Barcelona by myself. It doesn't necessarily mean it will be challenging if you don't speak the language but I always tell people that Spain is the best country to learn Spanish, which, by the way, is different from learning in Latin America. I must warn you that not everyone speaks English well but you'll get around!
If you are also traveling solo on a budget, Barcelona is cheaper than most western European countries. When I stay here for a month, I pay less than €1,000 EUR for a studio in the city. Beer is around €3 EUR and I can get my daily coffee for less €2 EUR.
When it comes to things to do, Barcelona never runs out. What I love the most about this city is that you can easily go to the beach — which is unlike many other European cities in the west! If you're looking for a solo beach trip, it's definitely a top pick.
Don't skip Barcelona when you're planning your solo Euro trip. I promise it'll be worth it!
-By Trisha from PS Im On My Way
Barcelona Travel Resources
Click here for a list of top-rated Barcelona tours.
Click here for a list of top-rated Barcelona hotels.
10. Stockholm, Sweden
Stockholm, Sweden is a must-see destination for solo travelers with its reliable public transit and affordable hostels.
Whether you're traveling by foot or vehicle, places in the city are simple to get to. Plus with English being spoken by 90% of the city's population, you can easily communicate with locals.
So, why embark on a Stockholm solo travel adventure?
The synergy of historic and modern architecture is what draws most travelers. Plus, I felt safe and comfortable traveling solo around the city.
Apart from exploring the city on foot, there are five things you must do in Stockholm:
First, check out a preserved 17th-century Swedish warship inside the Vasa Museum.
Then, tour the Royal Palace, the official residence of the Swedish royal family.
Next, travel back to the mid-1700s in Gamla Stan with its medieval architecture, streets, and alleyways.
Then, learn how the locals live through a free walking tour in Söder, one of Sweden's trendiest neighborhoods.
Finally, walk through the Brunkeberg Tunnel, an 1886 tunnel that stretches out to 231 meters (758 feet).
If you haven't fallen in love with Stockholm yet, here's another reason:
Stockholm is considered one of Europe's most sustainable cities and a global role model for its efforts to combat climate change.
In fact, the Arlanda Express train that connects Stockholm Arlanda International Airport to Stockholm Central Station runs on 100% renewable energy and most of Sweden's buses run on biogas.
-By Rasika from Bae Area And Beyond
Stockholm Travel Resources
Click here for a list of top-rated Stockholm tours.
Click here for a list of top-rated Stockholm hotels.
11. Krakow, Poland
Ever since my trip to Krakow last summer, I'll tell anyone who'll listen that they quite simply have to visit. Although I completely fell in love with Poland as a whole, Krakow in particular stood out as a fantastic solo travel destination.
Boasting one of Europe's largest central squares — which was largely undamaged during the war — Krakow really is one of the most stunning cities I've ever visited.
Not only that, Poland is still one of Europe's truly affordable destinations, where you can get a fantastic meal for PLN 30-40 (~US $8-$10). I recommend trying restaurants like Smakolyki and Szalone Widelce for delicious homemade food.
Although Krakow is Poland's second-largest city, its main center is surprisingly compact. Personally, I love walking around a new city to get my bearings, and Krakow always felt like an easy and safe place to do so. It has a relaxed and friendly vibe with so much to see and do!
The main market square in Krakow's Old Town is a fantastic place to start your solo trip. Head up the tower at St. Mary's Cathedral for a bird's-eye view of the square, which is dominated by the old Cloth Hall where you can pick up a variety of souvenirs.
A little outside the Old Town, stunning Wawel Castle is a truly impressive sight. Strolling around the beautiful grounds is completely free and you can pick and choose which parts of the castle you want to pay to enter. If you're looking to hang out with the locals, head to the hillside underneath the castle facing the Vistula River at sunset.
Also, take an afternoon to soak up the atmosphere in Kazimierz, Krakow's Jewish quarter. You'll find lots of lovely artisan shops and numerous cafes and restaurants in the area. And, if history is your thing, a visit to Schindler's Factory Museum is well worth your time.
There are a few good day trips within easy reach of Krakow, too. Of course, the Auschwitz-Birkenau Memorial and Museum is an obvious choice, and a very poignant experience if you decide this is something you'd like to do. You'll likely join a tour for this, so it's a great activity as a solo traveler.
The Wieliczka Salt Mine is another unique day trip option, and can easily be visited independently by bus from Krakow and then joining a guided tour there.
-By Joannda from A Zest For Travel
Krakow Travel Resources
Click here for a list of top-rated Krakow tours.
Click here for a list of top-rated Krakow hotels.
12. Bruges, Belgium
Bruges is a lovely medieval city in the West Flanders Provience of northwest Belgium. The cobbled streets, tranquil canals, and beautiful medieval buildings bring you straight into a fairytale place that's perfect for exploring solo.
Known as one of the most picturesque cities in Europe, you can't leave your camera home when visiting Bruges. The reflection of the buildings in the canals can be perfectly captured on a sunny day or at night when the lights reflect in the water.
The city is also small enough that you can walk everywhere. That is a huge benefit when traveling alone so you don't have to figure out public transport or negotiate for a taxi.
Another great way to see the city is to cruise the waterways by boat.
The canals of Bruges make their way through the historic city center and stretch off into the city beyond. Boats depart from several jetties in the city throughout the day and evening and captains provide information and anecdotes about Bruges.
Another one of the top things to do in Bruges for solo travelers is visiting the Belfry Tower and making the 366-step climb up. From the tower, you'll have a superb view of the Bruges skyline.
Looking for something beautiful? The Lake of Love is a serene spot in the middle of Minnewater Park. The beautiful Lover's Bridge makes it a perfect photo spot as well.
For the market lovers, on Wednesdays in Bruges there is a local market. During the winter months, this square transforms into a winter wonderland with a yearly Christmas market.
When exploring a historic European city, you can't miss visiting a church. Bruges has the Basilica of the Holy Blood which is a beautiful Renaissance building. It is best known for a small vial that is kept there which contains a cloth with the blood of Jesus Christ on it.
For the best season to visit Bruges you can either go for springtime when the Loppem Castle gardens are in bloom or winter if you're a Christmas market lover.
Weekdays are also better than weekends if you want to avoid the crowds.
Note that the official language of Bruges is Flemish (similar to Dutch), but English is spoken almost everywhere.
-By Ilse from Digital Travel Couple
Bruges Travel Resources
Click here for a list of top-rated Bruges tours.
Click here for a list of top-rated Bruges hotels.
The third-largest city in France has a population of over 700,000. Lyon is known for gastronomy and silk, as well as for being where the Lumiere brothers invented photographic equipment that created the first projector cinema.
One of the main reasons Lyon is a great place to visit for solo travelers is it's an easily walkable city that is safe and has plenty of sights to see. The city is a beautiful place for solo travel in France as it has lovely cobbled streets and historic buildings.
Lyon is home to some of the most famous landmarks in France, too, such as the World Heritage Lyon Cathedral, Basilique Notre Dame de Fourvière (for the best view across Lyon), and Musée des Beaux-Arts. The latter has exhibits of famous European artists such as Picasso, Monet, and Matisse and is built over a former Benedictine convent.
Additionally, Lyon is one of the best places for solo travel because it's close enough to Paris and easy to get to. Solo travel in Paris is also worthwhile.
But, that's not all.
You can get around on foot alone without being hassled in Lyon, and many of the attractions are free to visit. English is also widely spoken, and it's a fantastic city to see if you're on a budget.
It's not just about sightseeing, though, as Lyon has so much going on after hours, whether you want to go clubbing, have fun dancing until dawn, or relax by the pool.
Love to eat?
Lyon is a city for foodies, with a high concentration of Michelin-star restaurants and lots of great spots to party at night. Head to the Vieux Lyon area for pubs and to mingle with an English-speaking crowd. Along the Rhone, some riverboats serve as nightclubs, lounges, and wine bars.
There are also several festivals in Lyon, including the Fête des Lumieres or the Festival of Lights, which turns the city into a magical fairyland of twinkling lights.
For those who love shopping, Lyon offers everything from designer boutiques to street markets selling local produce. If you're looking for a unique item, head to one of the many antique shops or flea markets around town.
In short, solo travelers will feel right at home in this cosmopolitan French metropolis. It's truly one of the best places to travel solo in France. Whether you have time for a weekend in Lyon or a longer trip, make sure to visit this incredible city!
-By Christina from Travel2next.com
Lyon Travel Resources
Click here for a list of top-rated Lyon tours.
Click here for a list of top-rated Lyon hotels.
14. Istanbul, Turkey
With its vibrant food scene, incredible history, and picturesque sights, budget-friendly Istanbul in Turkey is easily one of the best cities in Europe for solo travelers.
Formerly the capital of the Byzantine Roman Empire, Istanbul has a plethora of historical sites that are easily accessible on foot or by public transport. Make sure not to miss the Hagia Sophia, Blue Mosque, and Suleymaniye Mosque in the Sultanahmet area, as these architectural wonders are so beautiful they'll take your breath away.
Once you've had your fill of history, jump on a bus to Balat, a quaint neighborhood with colorful houses, cobbled streets, and a lively cafe scene. It's perfect for a relaxing afternoon in the city!
Alternatively, head to the Grand Bazaar — one of the largest and oldest covered markets in the world — to get your shopping fix. Just remember to haggle when you buy something; this is a Turkish tradition after all!
Istanbul has some fantastic farmer's markets, too. If you happen to be in the city on a Wednesday, don't miss the sprawling market in the Fatih District which sells spices, cheeses, fruits, and vegetables.
In the evenings, take a leisurely stroll around the Galata Tower area, which is packed with lively cafes, bars, and bakeries, all of which are great places to strike up a conversation or while away the time with a drink or a book.
Those traveling Istanbul solo should also make sure to indulge in at least one Turkish breakfast — an extravagant meal with a minimum of 10 different dishes, though sometimes more than 30. It's an introduction to Turkish food and culture that is like no other.
By the way, Istanbul has a great variety of accommodation options, from fancy hotels to apartments to simple BnBs, meaning that solo travelers have plenty of choices on where to stay. In my opinion, the Cihangir, Beyoglu, and Sisli areas are some of the best neighborhoods.
One of the main reasons that this city is so brilliant for solo travel is the super friendly local people who are always more than happy to recommend places to visit and food to try. Sitting down with an Istanbulite over a cup of Turkish çay (tea) is one of the best ways to get to know the city and if you're lucky, they'll tell you about some under-the-radar places to visit, too!
– By Sasha from Mog And Dog Travels
Istanbul Travel Resources
Click here for a list of top-rated Istanbul tours.
Click here for a list of top-rated Istanbul hotels.
15. Valencia, Spain
Want to experience life as a local in Spain? Like exploring on foot? Love great food? Then consider Valencia, Spain!
A little less visited than some other cities, Valencia is a great solo destination if you are looking for a more authentic Spanish experience.
Plus, Valencia really does have it all when it comes to things to see and do.
The city center in Valencia is historic with tiny streets, cobbles, landmarks, and historic buildings to explore.
Hungry? The food market is an absolute must for delicious treats and there are plenty of squares and courtyards with cafes to enjoy. The food is fabulous, with the best orange juice in Spain from Valencian oranges.
The historic center is hugged on two sides by the old river which is now a public park. Complete with sports areas, gardens, and water features, this is a fantastic place to walk and see local life happening around you. The park leads from the historic center to the City of Arts and Sciences complex with its futuristic buildings in a stunning park setting.
In March, there is the crazy Fallas Festival where teams compete to see who can make the loudest noise with the same amount of gunpowder as each other. There are daily heats in the main square and the festival builds up to an incredible finale where the huge figures made by local groups are set on fire, signifying the end of winter and the start of spring.
The Fallas Museum offers fascinating insight into the history of this event and the hidden meanings behind the figures, which often make strong political statements. Each year one figure is chosen by locals to be saved for the museum.
Valencia is very friendly, with a large town rather than a big city feel. Its smaller size makes it easy to get around on public transport and on foot.
Finally, I would recommend seeing Flamenco in Valencia. The smaller venues mean the emotion of the dance is even more powerful.
– By Melanie from The Professional Traveller
Valencia Travel Resources
Click here for a list of top-rated Valencia tours.
Click here for a list of top-rated Valencia hotels.
16. Bologna, Italy
If you're a solo traveler looking for one of the best places to travel to in Europe, look no further than Bologna, Italy.
Although Bologna is a very old city, dating back to the 9th century BC, it's a remarkably young city demographically because of the historic University of Bologna, which happens to be the oldest university in the Western World. The students of the university, founded in 1088, infuse a vibrant buzz and energy into this beautiful city.
Need a change of scenery for a day? Or maybe some world-class wine for a weekend? Bologna is just a quick 45-minute train ride to the more popular and touristy Florence and the Tuscan countryside.
The other large cities of Rome (2 hours 15 minutes) and Venice (1 hour 45 minutes) can be reached pretty easily and quickly by train, making Bologna a great hub for traveling all over Italy's main attractions.
Stroll through the miles and miles of porticoes — which is just a fancy word for "covered walkways" — in and around Bologna (almost 30 miles in city proper) and visit some of the major landmarks like the iconic dual-leaning towers. These are very matter-of-factly nicknamed "Due Torri" and are protected from anything Mother Nature can think of.
If you're up for a quintessential Bologna experience involving some good exercise, walk the longest uninterrupted portico in the world!
A total of about 2.3 miles of covered walkway leads you from the historic city center all the way up to the Sanctuary of the Madonna di San Luca, which overlooks Bologna from atop its perch. Along the way, you'll pass under 666 arches — the meaning of this devilish number has been speculated for years — many of which contain paintings, sculptures, or chapels.
In addition to the rich historical sites, many believe that Bologna is one of the premier "foodie" cities in Italy — if that can even be a thing. And no, we aren't talking about bologna sandwiches!
But in all seriousness, the food in Bologna is some of the best in Italy! Think Parmesan, prosciutto, balsamic vinegar, tortellini, and tagliatelle al ragù — which you may know better as spaghetti Bolognese. Yum! They all call this region home so you can only imagine the options that await.
With more affordable prices than some of the other major cities, you can enjoy a variety of mouthwatering food at a food hall near the city center.
Don't forget about the local craft beer movement, either! There is a budding craft beer scene where travelers can make small talk with the Bolognese over some cold local beers.
– By Samantha and Chris from Boozing Abroad
Bologna Travel Resources
Click here for a list of top-rated Bologna tours.
Click here for a list of top-rated Bologna hotels.
Madeira — which is one of my favorite solo travel destinations in Europe — is a relatively remote island in Portugal. Closer to the African continent than to Europe, it is an autonomous region and a well-developed archipelago comprising four islands.
The island is a true hidden gem, and they call it the "Hawaii of Europe".
And for this reason, the destination is known for its cliffs and dense rain forests that offer unique landscapes. It is a true heaven for photographers and hikers. Madeira is known for its endless trails — which are some of the best hikes in the world — waterfalls, and scenic mountain peaks.
Lately, Madeira has become a hub for solo travelers and digital nomads. The government has been going to great lengths to make it such a destination, and they succeeded.
Funchal, the main city of Madeira, offers a unique charm for independent entrepreneurs. Being financially very affordable and safe, the city has attracted thousands of nomads, especially after the pandemic.
Madeira has lately even opened a digital nomad village. It offers unique opportunities for independent entrepreneurs in terms of stay, networking, and great internet. Launched in mid 2021, the villages witnessed more than 5000 registrations from 90 countries.
-By Achraf from Walk Beside Me Blog
Madeira Travel Resources
Click here for a list of top-rated Madeira tours.
Click here for a list of top-rated Madeira hotels.
18. Cinque Terre, Italy
The Cinque Terre in Italy is a picturesque, compact, and activity-packed destination for solo travelers to consider.
The five villages of this UNESCO World Heritage site are built around coves and beaches with the jewel-box-colored houses seeming to cling to the cliffs. Below is the Ligurian Sea and rising behind the towns are olive groves, orchards, and ancient defensive fortifications.
The Cinque Terre is not accessible by car, and trains, buses, and walking between the towns make for an interesting and hassle-free holiday. The infrastructure is good, trains run very frequently, and English is spoken fluently in many hotels, hostels, restaurants, and by tour companies.
The crowded coastline doesn't lend itself to large hotels or resorts — the largest ones are up in the hills rather than in the towns themselves — and it is likely as a solo traveler that you'll meet fellow travelers in the small and charming hotels in the five towns.
Solo women travelers find it safe and it's common to see women hiking and dining alone in and between the five towns. This also makes it one of the best places in Europe to travel alone as a woman.
Hiking and walking is the reason most people love the Cinque Terre National Park. Trails wind between the five towns, linking them together. These paths all have their own names.
Even seasoned travelers to Italy will fall in love with the country again when they walk through olive groves, fragrant orchards, and past wildflowers with the sparkling sea down below.
Swimming and boating trips are also wildly popular, but so too is visiting the towers, castles, and churches that can be found along the Cinque Terre coastline.
-By Monique from Trip Anthropologist
Cinque Terre Travel Resources
Click here for a list of top-rated Cinque Terre tours.
Click here for a list of top-rated Cinque Terre hotels.
19. Paros Island, Greece
Paros Island is one of the Cyclades' gems and the perfect paradise for solo traveling. Traveling to Paros Island is relatively inexpensive with round trip flights from Dublin, Ireland at around $470 — which is great, because Dublin solo travel is also a great experience.
But, back to Paros.
On the island, you'll find a wide variety of accommodation options to fit all budgets and socializing preferences, from camping to luxury hotels.
Paros is often described by locals as a more authentic Santorini — and that is exactly what it is. It's just as beautiful, too.
You can experience this authenticity while roaming the towns of Parikia and Naoussa. Parikia is a typical town with traditional white houses and small touristy streets. You can also watch a beautiful sunset over the Mediterranean Sea from the windmill at the beginning of the Promenade.
Naoussa is another town you should visit. With its port and restaurants right by the water, it is the perfect place to have dinner and enjoy some time by yourself. Recommendation: Order a gyro while you're there!
While on Paros Island, it's also recommended to visit the many beautiful beaches. Some of the beaches you should check out are Santa Maria Beach and Golden Beach. Paros is also the perfect place to snorkel or have a drink on the beach.
As for transportation, you have a couple of options on Paros. You could rent a car — although when traveling solo, it can feel like it's too high of an expense for just one person.
Alternatively, you can take the bus. Paros' bus system is well organized and inexpensive and take you around to the most famous beaches and towns.
If you want to explore more of the island, you can rent an ATV. ATVs are very common on the island, are easy to drive, and you just need a regular driver's license to rent one. They are also rather inexpensive and can be rented for one or several days.
Finally, Paros is extremely safe for solo travelers. The locals are very friendly, helpful, and often love giving visitors recommendations.
-By Mary from Be Right Back
Paros Island Travel Resources
Click here for a list of top-rated Paros Island tours.
Click here for a list of top-rated Paros Island hotels.
If you're wondering what the best places to travel alone in Europe are, I highly recommend getting Ljubljana in Slovenia on your radar.
Not only is the city beautiful, clean, and one of the safest places in Europe for solo female travelers, but the Center District is car-free, which leads to a peaceful atmosphere for exploring the local restaurants, bars, cafes, and markets.
Ljubljana is known for its architecturally-interesting bridges, many museums and cultural institutions, and lovely Ljubljanica River running through the Center District, which adds to this city's charm — especially when you sit outside with an inexpensive glass of wine or beer. TOZD Bar is a nice place to do this at.
A few other must-have Ljubljana experiences for solo travelers include taking a tour with Watermelon Ljubljana Bike Tours, exploring local eateries with Ljubljananjam Foodwalks, wandering the nature trails around Rožnik Hill, and viewing the experimental art at Metelkova City.
In terms of day trips, getting out into nature is a must! Visit the beautiful Lake Bled in the Julian Alps and hike in the nearby Triglav National Park, do a homestay in the Slovenian countryside, and enjoy one of the many hiking trails in Slovenia.
-Jessie Festa from Jessie on a Journey
Ljubljana Travel Resources
Click here for a list of top-rated Ljubljana tours.
Click here for a list of top-rated Ljubljana hotels.
Solo Travel Europe Tips
To help you make the most of your time traveling solo in Europe, here are a few helpful tips.
–Know how to meet people. One of the biggest fears people have when planning for solo travel in Europe is how to overcome loneliness.
The truth is, there are many ways to meet locals while traveling as well as other travelers, such as taking group tours and free walking tours, booking experiences that take you into local homes, attending local meetups through sites like Couchsurfing.org, and going to places frequented by other travelers like bars and cafes.
Fun fact: While traveling solo in Prague I actually made a friend at a local money exchange!
-Consider places with excellent public transportation. Traveling solo means you won't have anyone to split cab and car rental costs with. Being able to get around by bus and train makes for a more budget-friendly solo trip.
You should also look into a Eurail Pass, which can help you save money if you'll be traveling around Europe solo by train.
-Pick a travel destination that can also be a great homebase. This may be a personal preference, but for a place to be one of the best places in Europe for solo travel this is a requirement. I like being able to have more time in a place to meet people and get to know the destination.
That being said, I also appreciate places from where I can do day and weekend trips without having to move all of my things constantly. For instance, if traveling solo in Ireland, Dublin is a great homebase.
-Ask your hotel/hostel for an annotated map. In terms of solo travel safety, I recommend always asking your hotel to mark up a map to show you where it's safe to walk alone and where it's not. Or, at the very least, ask them to tell you and just note it in your phone so you're aware.
-Pack important travel safety items. When it comes to travel safety gear, I'm never without a personal alarm. Moreover, knowing how to avoid pickpockets with things like Clever Travel Companion pickpocket-proof garments and hidden-pocket scarves is wise.
Tours In Europe For Solo Travelers
One great way to meet other people while traveling solo in Europe is to book group tours. A few highly-rated Europe tours include:
Click here for a full list of tours in Europe.
Renting A Car In Europe
For many destinations in Europe, it can make sense to rent a car, especially if you'll be exploring remote areas or beautiful countryside places.
Recommendation: Use Discover Cars to quickly compare your rental options.
Their comparison tool does the homework for you, so there's no need to have 10+ tabs open trying to figure out which company is the most affordable. Actually, you can save up to 70% using their tool!

Public Transportation In Europe
Getting around Europe by train, bus, or ferry?
Omio is a must! I use this tool for all of my public transportation needs when traveling Europe.
The site is straightforward and user-friendly — and you can pre-book your tickets in advance at a discount.
They even offer flight and car deals!
Hotels In Europe
Looking to pre-book hotels for your Europe solo trip?
Click here for a full list of European hotels!
Prefer self-contained stays?
Click here to check out unique local rentals!
You can also use the map below to search for local stays. It's set to Paris, though you can easily change it based on where you'll be traveling solo in Europe:
Europe Travel Insurance
When visiting Europe solo — or anywhere else in the world — it's wise to get travel insurance.
One of the best travel medical insurance for travelers is SafetyWing as they've got a large network and offer both short-term and long-term coverage — including coverage if you're traveling for months as well as limited coverage in your home country.
Additionally, SafetyWing is budget-friendly and offers $250,000 worth of coverage with just one low overall deductible of $250.
Click here to price out travel insurance for your trip in just a few clicks.
Best Places In Europe To Travel Alone As A Woman [Bonus Guides]
The following guides can help you plan an incredible Europe solo travel itinerary!
Solo Travel In Paris: A Romantic Guide For One
Here's What Happens When You Travel Latvia Solo
Slovenia Travel: Local Ljubljana Experiences For Solo Travelers
Solo Travel In Prague: How To Have An Amazing Trip On Your Own
Solo Trip To Amsterdam: How To Have An Amazing Time On Your Own
Rome Solo Travel: How To Have An Amazing Time Traveling Rome Alone
50 Fun Things To Do In London Alone
Best Solo Travel Destinations Europe FAQs
Still trying to decide where to travel alone in Europe? These questions may help you decide!
Q) What are the best places for solo travel in Europe?
Some of the best solo trips in Europe include Riga in Latvia, Freiburg im Breisgau in Germany, and Innsbruck in Austria. But that's just a few options – much of Europe is ideal for solo travel.
Q) What are the best European cities for solo travelers?
When it comes to solo travel to Europe, some of the best major cities include Prague, Copenhagen, Athens, Istanbul, Barcelona, and Lisbon.
Q) What are the best European countries for solo travel?
Some of the countries you'll want to consider for your solo trip to Europe include Spain, Portugal, Denmark, Italy, and the Czech Republic.
Q) Is it a good idea to travel Europe alone?
Absolutely – it's a great idea! Solo trips to Europe are incredibly rewarding – and fun! Most European countries are ideal for solo travel with endless things to do and great public transportation for getting around.
Q) Can you travel to Europe alone as a woman?
Yes! Solo traveling to Europe as a woman is both easy and safe, especially to the destinations listed above. Just keep your wits about you and use common sense and you'll have a great time.
What do you think are the best places to travel alone in Europe?
Enjoyed this guide to the best places in Europe for solo travel? Pin it for later!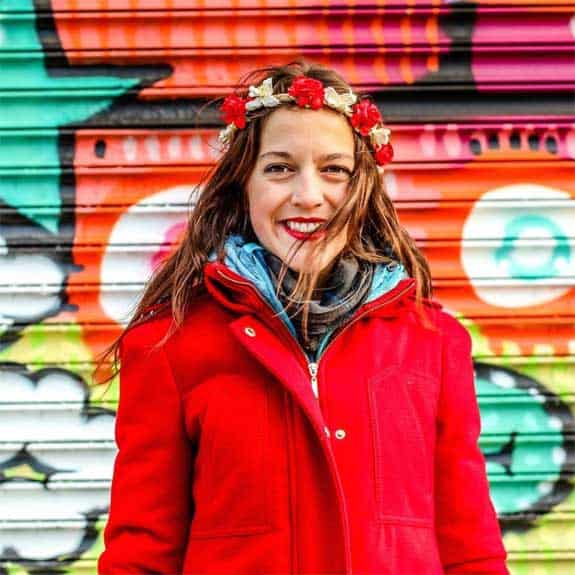 Hi, I'm Jessie on a journey!
I'm a conscious solo traveler on a mission to take you beyond the guidebook to inspire you to live your best life through travel. Come join me!
Want to live your best life through travel?
Subscribe for FREE access to my library of fun blogging worksheets and learn how to get paid to travel more!