This Is What Happens When You Visit Denver Solo
For solo travelers looking for a great US destination to explore, I highly recommend Denver, Colorado.
This was my destination of choice on one of my recent solo road trips from New York, and along with the city being full of interesting restaurants, bars, events, breweries, shows, and classes, the people were extremely welcoming; as in, within two days I literally felt like I had a friend's circle.
That being said, there will be times when you'll be exploring on your own. If you're worried about traveling to Denver alone, check out these essential solo travel tips.
When this is the case, I recommend the following things to do in Denver, Colorado.
Quick tip: While Denver is safe for solo travel, it's still smart to pack travel safety essentials. One top pick is the She's Birdie Personal Safety Alarm, which is TSA-approved and can help scare away potential attackers. Other recommendations include Clever Travel Companion Pickpocket-Proof Garments and Speakeasy Travel Supply Hidden Pocket Scarves.
Free Denver Solo Travel Resources
But first, before we go over how to travel alone in Denver, I invite you to grab my free Ultimate Travel Planning Kit — which includes 40+ travel resources — from printables to quizzes to itineraries — all meant to help you explore the world beyond the guidebook!
Some highlights of the kit include:
Free "Where Should You Travel Next?" personality quiz
Pre-plotted Google Maps for 45+ destinations — including a downloadable Google Map of this Denver itinerary
Budget travel calculators for vacations, backpacking, road trips & more
Printable travel journal with writing prompts
Packing lists for different types of trips
And more!
Once you've grabbed your copy, keep reading for tips on planning a solo trip to Denver.
Denver Travel Video
Before we dive into this fun Colorado travel guide…
Is solo travel fun? In my opinion, one of the biggest benefits of a solo trip is having ultimate freedom over your itinerary. And in the video above, you'll discover 10 (of many!) things that make Denver so great.
After watching, continue reading the post. After reading, it'll be clear why Denver is one of the best solo travel destinations in the USA!
I was taken here on a date, and I was extremely impressed. Named the Best Bar in America at the 2015 Tales of the Cocktail, you enter a "book shop" where a shelf opens into a moody speakeasy.
Here, delicious plates of fois gras and croquettes pair with creative cocktails crafted with atypical tinctures and infusions, high-quality spirits, classic bitters and hand-cut ice in beautiful glassware.
The bartenders are uber friendly, so even if you go alone you'll have a great time and get a cocktail education.
Pro Tip: For those wanting to make heavenly cocktails at home check out Jerry Thomas' Bartenders Guide: How To Mix Drinks 1862, the first cocktail book ever written!
2. Cycling Around Town
As I wasn't directly in downtown I had to make use of public transportation (and the occasional car service).
I would often take the train to Union Station in downtown and grab a B-Cycle from there, getting lost in the local parks and neighborhoods.
You can download the B-Cycle app to locate nearby stations to check in the bike, which you should do every 30 minutes to avoid paying the $5-per-30-minutes fine.
Otherwise, it's $9 per day. T
his is one of my favorite things to do in Denver!
Pro Tip: Lyft is your cheapest bet for car services, and if you're a new user can use code JESSIE299142 for $20 off your first ride.
3. Exploring Local Dispensary Culture
I'm not a big pot smoker; however, I was intrigued by the idea that you could walk into a shop and literally buy pot and THC edibles over the counter legally.
While I was nervous it would be seedy or pretentious — I know almost nothing about smoking weed and thought it would be like when my aunt walks into a wine shop and asks for blackberry merlot and the clerk grimaces — it was actually like visiting a friendly wine bar, at least at Native Roots.
The place was squeaky clean, walls adorned with marijuana-inspired drawings (seen on the bag above) and translucent cases of paraphernalia manned by knowledgeable "budtenders."
Shopping for pot is akin to shopping for wine in the sense there are different varieties with different profiles and percentages — although in this case it's THC instead of alcohol.
If you'd rather have a psychedelic snack, chocolate bars, mints, gummies, and baked goods can fulfill your desires.
Just be warned:
Eat with caution, they can be delicious yet potent.
Pro Tip: While it's legal to buy and smoke/ingest weed in Colorado as long as you're 21 years of age or older, it's not legal to smoke/ingest weed in public. Use discretion! Also, never smoke and drive.
4. Hiking Mount Falcon
While Colorado offers great opportunities to summit fourteeners, if you're alone it may be a better idea to do something more populated and/or mild — or at least go on weekends when the fourteeners have more hikers.
One scenic option:
When I hiked this trail on a random weekday afternoon I saw other hikers, and the trails are really well-labeled.
For something leisurely, the Turkey Trot is pretty easy, while the Castle Trail is slightly more challenging and takes you to castle ruins.
On this path, you can do the Walkers Dream, too, the highlight shown in the center photo above.
I'd recommend using DayHikesNearDenver.com for hiking inspiration.
Also, note that you can do a Rocky Mountain National Park day trip from Denver!
Pro Tip: Make sure to stay safe when out on the road or wilderness. Check out Clever Travel Companion Pickpocket-Proof Garments featuring hidden interior pockets, Speakeasy Travel Supply who sell stylish hidden-pocket scarves, and the Vigilant Personal Alarm. The latter can be worn like a bracelet. When the pin is removed it blares like a fire truck, scaring away potential attackers.
5. Staying In A Share House With Awesome Strangers
When it comes to how to travel solo successfully, one important aspect is choosing where you'll stay.
Instead of opting for a hotel in Denver I chose an Airbnb that was actually more like a share house.
Traveling solo, I wanted to make sure I'd be able to easily meet new people, and staying in the West Colfax neighborhood in this 5-bedroom house meant that after a day's exploration I always had people to enjoy beer, bud and pizza with on the couch.
This was hands down my favorite Airbnb I've ever stayed in.
It was also a 2-block walk from the light rail and a 10-minute train ride to downtown.
6. Have A Nostalgic Book Experience
Denver is home to one of the greatest book shops I've ever come across in my travels:
The space has an old, worn feel — sort of like your favorite book — with weathered wood, shabby leather chairs, and a slight must, with plenty of common spaces, free Wi-Fi and even a separate study-like room for history and travel books.
Grab some Vail Mountain Roasters coffee, single-origin chocolate, Colorado Nut Co snacks or a decadent pastry from their cafe and dive into staff pick's, bargain books, classics, indie titles, and an impressive assortment from a variety of niches.
Pro Tip: Looking for a great travel read? Check out some of my favorites like Journeys of a Lifetime: 500 of the World's Greatest Trips, The Way of Wanderlust: The Best Travel Writing of Don George and Do Travel Writers Go to Hell?.
7. Attend Or Plan A Meetup
Meetup.com is full of fun things to do in Denver and is how I met most of the friends I made while in the city (along with dating apps like Tinder and OkCupid).
Unlike in NYC where you almost always have to be approved by the moderator to join a Meetup group, Denver's typically allow you instant access, meaning you'll be able to interact with group members and RSVP to events right away.
I'd recommend starting your search by location (ie Denver) and interest, then searching or perusing for age to find others in your range. For example, you might search "Denver happy hour 20s" or "Denver hiking 40s."
Pro Tip: If you're documenting your trip, make sure to pack these unique photography items. All my favorites are listed!
8. Stay In A Social Hostel
While Denver has plenty of hotels, it's also home to a few hostels.
I didn't stay in these myself — instead, I opted for the Airbnb mentioned above; however, upon researching the amenities and reviews of the Mile High City's hostel offerings, the Hostel Fish in the hip Lower Downtown (LoDo) seems to be the best for socializing.
The property includes a guest lounge, communal kitchen, onsite bar, free coffee, and WiFi, shared and private rooms, and tours/bar crawls offered. Starting rates are $45 per night.
Pro Tip: Never stayed at a hostel before? Check out How To Hostel When You're Past "That Stage" and What Is A Hostel And How Do I Choose One?.
9. Dine Where There Are Communal Tables
No need to fret about dining alone, as it can actually make you more approachable — especially when dining at a community table. Luckily a number of restaurants in Denver have them.
A few top picks:
LowDown | Brewery + Kitchen (Golden Triangle): As the name states it's a brewery (homemade beer typically = awesome) with atypical brewery bites. Picture a chickpea and butternut squash hummus duo, peppadews stuffed with gorgonzola and apricot and wrapped in bacon, and a dish called "You're. F#@king. Welcome," a local cheddar-based bacon-topped beer dip with pretzel loaf as the vehicle into your mouth.
Black Eye Coffee Shop: A cutesy coffee shop by day that transforms into a poetry-themed bar at night (with some java-themed drinks, too!).
Work & Class (RiNo): Delicious Latin/American fusion and a stellar happy hour called the Early Work Release Program (Tuesday-Sunday, 4-6pm) with $4-$6 drinks and bites like pigs in a blanket and chile rellenos.
Along with my recommendations, Yelp also has a nice list of others.
Pro Tip: Check out sites like BonAppetour and EatWith for opportunities to dine in local homes around the world!
10. Have A Unique Experience
One of the best parts of traveling is finding unique experiences you've never tried before. Whether you meet others (which you often will) or not, the novelty of these activities is often enough. Some ideas for things to do in Denver:
Go on a Denver "puzzling adventure"
Take a pole dancing class at Tease Studio
Go on a secret food tour
Learn the art of acrobatics and silks at Miraas Circus Arts
Head to Stir for cooking, mixology and baking classes. Go solo or find a cute date to take to their All About Aphrodisiacs course.
Go ziplining, fishing, rafting or hot air ballooning with Arkansas Valley Adventures
Get artsy (and buzzed) at Denver Drink & Draw
Best Places To Stay In Denver, Colorado
Looking for Denver accommodation?
Click here to peruse local hotels!
Prefer self-contained stays?
Click here to check out unique local rentals!
You can also use this map to search for local stays:
Renting A Car In Denver
The best way to explore all that Denver — and its home state of Colorado — has to offer is by car.
My recommendation:
Use Discover Cars to quickly compare your car rental options.
Their comparison tool does the homework for you, so there's no need to have up 10+ tabs trying to figure out which company is the most affordable. Actually, you can save up to 70% using their tool!

Colorado Travel Insurance
While you hope everything runs smoothly, sometimes travel just doesn't go according to plan.
This is why I recommend always purchasing travel insurance. The scary truth is it only takes one bad accident to lose everything — or be thankful you were covered.
Personally, I use SafetyWing, as they've got a large network, offer both short-term and long-term coverage (including limited coverage in your home country), are budget-friendly, and offer $250,000 worth of coverage with just one low overall deductible of $250.
Click here to price out travel insurance for your trip in just a few clicks.
Solo Travel Tips
New to solo travel?
Truth:
I made so many mistakes when planning my first trip solo — like booking out every second of my itinerary so that I had no room for adventure.
That's not what I want for you.
To help you plan a meaningful and memorable trip, I'm sharing my top tips for planning the perfect solo trip — with confidence!
What are your favorite things to do in Denver when traveling solo?
Enjoyed this post on traveling Denver solo? Pin it for later!
Bonus Denver Travel Resources:
How To Explore Innovative Eats & Art In Denver, Colorado
18 Fun Ways To Be A Kid Again In Denver, Colorado
Quirky Colorado: Traveler's Guide To Offbeat Denver
Denver Day Trip: Relaxing In Colorado's Curative Hot Springs
Hotels In Colorado With Private Hot Tubs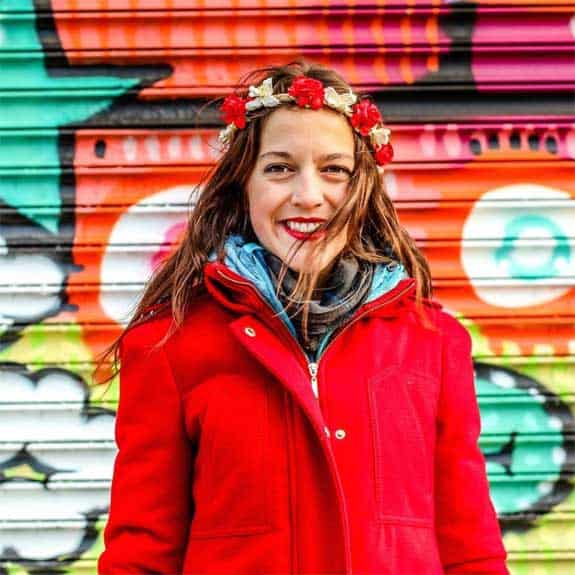 Hi, I'm Jessie on a journey!
I'm a conscious solo traveler on a mission to take you beyond the guidebook to inspire you to live your best life through travel. Come join me!
Want to live your best life through travel?
Subscribe for FREE access to my library of fun blogging worksheets and learn how to get paid to travel more!