5 Days In England: From London To Carlisle By Train [UK Travel Guide]
*A big thanks to England Originals for sponsoring my trip to England!
Only have 5 days in England?
You can still enjoy an itinerary full of memorable experiences worth the trip.
Here's the thing, though:
Many travelers to England visit London, never venturing past the city limits to explore the country's other fascinating destinations.
Even if you're short on time, it's possible to discover Roman ruins, medieval castles, historic cathedrals, beautiful countryside and fascinating stories that help paint a more complete picture of English heritage.
And in this UK travel guide, I'll show you how to go from London to Carlisle by train — including suggestions for where to stop along the way and what to do in each city.
Ready for an unforgettable England travel itinerary?
Let's go!
Psst, don't forget to pin for England by train guide for later!
My 5 Days In England
My trip to England was in partnership with England Originals — part of England's Historic Cities — a brand that aims to maximize the visitor potential in historic cities around the country.
The routes help visitors get off the beaten path to truly uncover the heart, soul, and story of England.
The destinations they help people uncover are spread across the entire country, with 13 premiere heritage locations included in their England itineraries.
These include:
Bath, Canterbury, Cambridge, Chester, Carlisle, Durham, Greenwich, Lancaster, Lincoln, Oxford, Salis bury, Stratford, and York, London and the emerging historic destinations of Truro and Worcester.
Bonus:
England Originals also has a free app that helps you explore historic English cities in a fun and unique way. A few features include:
Tabletop Tours. Use this feature before you visit a city. You'll be able to place your phone on a flat surface to have a 3D model of your chosen city appear (as shown above). Tap on the local attractions to learn more about them.
Augmented Reality Portals. Use this in your destination when near an app partner attraction. While in the app, hold up your phone to bring up augmented reality portals that reveal off-limit locations (as shown above).
Visitor Guide. Use this at any time before or after your trip to get helpful suggestions for hotels, restaurants, and attractions.
Suggested UK Travel Guide: Wall-To-Wall England
The England Originals itinerary I chose was called "Wall-To-Wall".
Here is a quick snapshot of the places visited during my 5 days in England:
London. Stay: The Holiday Inn London Gatwick.
(Train travel: About 3:25 hours)
Chester. Stay: The Townhouse.
(Train travel: About 1:30 hours)
Lancaster. Stay: I did not stay overnight here, but the Toll House Inn looks adorable.
(Train travel: About 1 hour)
Carlisle. Stay: Hallmark Hotel Carlisle.
(Train travel: About 3 hours)
London. Stay: Grange Beauchamp.
You can also check out these hotels in the UK with private hot tubs for additional accommodation inspiration.
Continue reading for an in-depth look at the journey and the many things to do in England. If you're still trying to plan out a Europe travel itinerary, I highly recommend what I share below.
Additionally, you can click here to snag a free Google Map with the places I visited already plotted out for you.
You'll need to sign up for my Ultimate Travel Planning Kit first, and the Google Map — along with other free travel resources — will be inside.
Traveling England By Train: How To Purchase A BritRail Pass
It's easy to explore the country without a car thanks to how efficient train transport is.
If you're visiting England and will be taking the train a lot, it's typically wise to purchase a BritRail Pass.
They offer a number of options, including both flexible and consecutive day passes — meaning you can choose, for example, a pass that can be used any eight days within a month or any eight days consecutively, though these are only two of many option examples.
As you do the math when deciding if it makes sense to purchase a pass, keep this in mind:
Train tickets get more expensive as it gets closer to the travel date, so if you don't know when exactly you'll be traveling the BritRail Pass can help keep your itinerary flexible without extra fees.
To purchase, simply head to the BritRail website and choose how many days you'll be traveling by train in England.
The trains vary depending on the leg you take, with some being simpler and others being more luxurious.
Keep in mind, the pass is great whether you're traveling solo or exploring London with kids.
For instance, I had a First Class tier BritRail Pass.
On shorter journeys, it would be a more traditional experience — with First Class typically awarding a quieter car and free train WiFi — while other legs also included free refreshments and snacks.
Often I also had my own table to work at.
My favorite journey was the long ride from Carlisle to London. Not only did the train pass through England's Lake District, with its stunning landscapes and abundance of adorable sheep, but I got a full meal with dessert and wine — all served right to my table. There were even paper menus and a waiter!
The best part of the BritRail Pass, though, in my opinion, is being able to just show up at the train station and get on.
No waiting in line, no fumbling with your wallet.
Here is a quick story to prove my point (and to show you what a terrible traveler I can be despite going on trips every month):
On Day #2 I had to be in Chester by 12:30pm; therefore, I had to catch the 8:57am train from London.
In good old Jessie fashion, I realized in horror at 8:40am that I was still in my hotel room.
Luckily the airport was nearby. I would just call an Uber quick…
Except Uber kept declining my credit card.
Okay then, taxi it is. Except that when I asked the front desk to call one they said it wouldn't be there for 15 minutes.
Thankfully there was an airport bus just outside. Shaking, I handed the driver the fare and sat in the front seat, ready to pop out as soon as we stopped.
Long story short, I made the train with less than four minutes to spare — but only because I had my BritRail Pass and was able to scan the barcode and walk right through without having to wait in a ticket line.
Pro tip:
Make sure not to activate the pass until the day you want to start using it. While you can print out your pass, simply having the mobile version is also fine.
How To Buy A SIM Card In England
I arrived into Gatwick Airport, which had a few options that I saw:
SIM card vending machines. There was one in the baggage claim area and I wish I had bought one from here, as it had the best deals. But I didn't and then I didn't see a vending machine again.
WHSmith. They have limited options and are a bit pricier than the vending machines, but you'll find these stores everywhere and they're often open late/early. This is where I purchased mine for 10.99 GBP

— 99 cents for the SIM and 10 GBP for the top-up credit — which gave me 3 GB of data.
Moneycorp kiosks. They had one very limited, over-priced option, so I wouldn't recommend this.
Here is how purchasing the SIM works:
When I bought my SIM Card at WHSmith they activated it for me, and I simply popped it into my phone, called the number on my receipt and entered the top-up code.
Hint:
This means you'll want to pack the small tool that opens your SIM card slot.
From London To Carlisle By Train With Stops [In-Depth Itinerary]
On that note, let's dive into the "Wall-To-Wall" England itinerary, journeying from London to Chester — where you'll find the most complete city walls in Britain — through Lancaster where its castle walls are full of stories, to Carlisle, a great destination for walking the historic Hadrian's Wall.
England Travel Video
Prefer video?
Then watch my England trip video above!
You'll get a first point-of-view of my journey exploring history, nature, and culture in the country.
Day #1: Arrival Into London
Depending on what time you arrive, you could spend the entire day enjoying the many things to do in London.
If it's your first time visiting London, you might opt for a London In a Day: Tower of London, Westminster Abbey & Changing of the Guard Tour to see some of the major sites, or a London Vintage Bus Tour Including River Thames Cruise for incredible views.
If it's not your first time, you might go a little more off-the-beaten-path, with some suggested experiences for sightseeing around London including:
Personally I arrived quite late — after 11pm — so I headed to the Holiday Inn London Gatwick Airport Hotel to rest up for the next day.
Day #2: Taking The Train From London To Chester
The train from London to Chester took about three hours and 25 minutes and offered a mix of city and countryside views.
I first got the train from Gatwick Station and switched twice — at London Victoria (where I switched to the London Underground) and London Euston (where I switched back to the National Rail Service) — before reaching Chester.
Wow, Chester.
This is part of Cheshire County and is one of the most beautiful cities I've ever seen; which isn't surprising, as parts of the city are about 2,000 years old, founded in 79 A.D.
Plus, a lot of the architecture is Victorian. At times, I felt like I'd stepped into Charles Dickens' A Christmas Carol, albeit without the snow since it was summer.
Simply wandering without a plan will immerse you in history and charm; though it's also smart to have a Chester itinerary to make sure you don't miss anything.
Things To Do In Chester
Walk Along History (Literally) On Chester's City Walls
Something else to know about Chester:
It's touted as one of the best-preserved walled cities in Britain, featuring medieval walls that create an almost-complete circuit around.
Actually, Chester's city walls are the longest and most complete and longest in the United Kingdom.
These walls, which were built as a defensive structure, were created by the Romans, who founded Chester in the first century AD.
Something neat when visiting Chester:
You can actually walk on the walls via a footpath that rises above the city for lovely views.
Pro tip:
Strolling along the walls is a good starting point for your visit, as the entire route takes about 45 minutes and gives you a nice orientation.
Explore Spirituality & Culture At Chester Cathedral
Another must-explore when visiting Chester:
This medieval cathedral has many faces, and I don't just mean its blending of Romanesque and Gothic architecture.
It started as a Benedictine Abbey in 1093, eventually becoming the architectural masterpiece, cultural hub and place of worship it is today.
Actually, along with having a rich music program with Chester's largest concert venue, Chester Cathedral is home to an ongoing project to build a 350,000 brick LEGO recreation of Chester Cathedral.
And if you think that's quirky, the church has also hosted everything from abseiling events that benefit mental health to evenings turning their Nave into an "outdoor" movie spot by rolling out astroturf.
Chester Cathedral offers a number of different guided tours, including:
The Full Story (75 minutes / £5; provides the deepest look at the cathedral's history, highlights, and architecture)
The Top Ten (60 minutes / £5; helps you discover some of the most fascinating parts of the cathedral)
The Highlights (30 minutes / £5; a quick look at some important aspects of the cathedral)
Cathedral at Height (30 minutes / £6 or 60 minutes / £8; this tour includes a gorgeous view from the tower)
Have Lunch With A Unique View
Another reason to visit Chester Cathedral?
The Cathedral Refectory Cafe, which serves up delicious sandwiches, soups, salads, and cakes.
And when I say "delicious" I mean there is a chef behind the scenes making everything from scratch, which I tasted through my sweet potato soup, tomato mozzarella panini, homemade coleslaw, and a slice of pineapple upside-down cake that made me forget I'm trying to fit into a wedding dress soon.
The dining experience is further enhanced by the fact you're eating inside a cathedral refectory, gazing up at detailed stained glass windows in the very place where 13th-century monks dined.
Something fascinating:
The 15-foot-high "Creation Window" is much more than a pretty sight. According to my server, David, the window was created in the year 2000 by a woman named Rosalind Grimshaw.
Each column depicts the six days of creation — there is no seventh day, as this is the day of rest.
Moreover, the fourth window on the bottom features an actual brain scan showing that Grimshaw had Parkinson's, which is pretty incredible considering her work.
Embedded into the entire window is the white hand of Christ and at the top a few panels of clear glass outline a peace dove — two aspects of the window I didn't notice at first.
David also told me that at a few specific times of the year, sunlight flows in through the windows just right so that the creation window gets cast onto the opposite wall.
He showed me a photograph on his phone and it was an extraordinary sight.
Walk Through Roman Chester
After exploring Chester Cathedral, I headed out on a Chester Roman Tour, which began right across from the Chester Cathedral at the Visitor Information Centre.
Let me start off by saying this tour is not only informative but hysterical.
"Titus," our fearless guide dressed as a Roman soldier (or "legionary"), started off by going through the purpose of each piece of his clothing, from the helmet — which he lets us try on — to the chainmail showcasing 24,000 iron rings.
And to prove it's real, Titus grabbed his sword and began stabbing himself in the stomach — without incident.
As you can see, the tour got off to an exciting start right away.
The excursion continued through Chester, taking our small group to some well-known places, as well as some completely hidden places you'd never know about.
I don't want to give anything away, but you'd never guess what is below the Pret a Manger in Chester.
One of the most fascinating places for me was the Chester Roman Gardens, where you can see a Roman Bathhouse. To help bring the ruins to life, Titus also showed us the tools the Romans used to clean themselves, including the shared "toilet paper that was essentially a loofah on a stick.
Moreover, Chester's Roman Amphitheater — the largest known in Britain — was fascinating, and my jaw was quite literally hanging open the entire time.
I mean, I can't imagine being obsessed with any athlete to the point where I would buy a sponge soaked with their blood or a perfume bottle filled with their sweat.
It was also surreal standing in a place where so much violence once ensued for the entertainment of onlookers — especially as it's now a park where locals nap in the grass and even on the amphitheater ruins.
This is a place where a wild bear was sometimes released into the arena, which, as Titus noted, would be a "grisly date" as bears don't kill their prey right away.
"The Romans went for physical torture. I go for mental torture with my puns," he smiles.
To me, it made the already fascinating history even more so.
Take A Lovely Walk Along The Dee River
After exploring the major historic sites of Chester, I decided to do some wandering.
Even when I'm in a city I'm drawn to nature, so I couldn't help but be attracted to The Groves and River Dee.
The Groves is Chester's riverside promenade. It dates back to the 1700s and was historically a group of quarries used by Romans to extract stone to build fortresses.
You could never tell today, though, as the calm landscape takes you on a relaxing walk along two mirroring rows of trees along the River Dee, from Grosvenor Park to the Old Dee Bridge — both of which are worth visiting in themselves.
The views from the Old Dee Bridge, as well as from the Queens Park Bridge, are beautiful, particularly at sunrise.
There are so many birds, too.
If you're patient and have your camera you'll be able to snap them as they glide gracefully over the water.
Moreover, Grosvenor Park is full of gardens, quiet benches, hidden trails, and arches from other parts of Chester, mainly churches.
Pro tip:
For another beautiful view in Chester, opt for a River Dee cruise.
Hike In The Chester Meadows
Most of the locals and visitors hanging out on the River Dee stay in The Groves area.
However, being the curious traveler that I am, I decided to cross over the Queens Park Bridge to see what was on the other side.
First of all, the views from this side of the water looking back at the Victorian architecture of Chester's Old City are superb.
Plus, aside for a few locals walking their dogs and a girls crew team practicing, there wasn't really anybody there.
Then, I reached Chester Meadows, an expanse of wetlands, grasslands and seasonal plants with locals walking their dogs, fishing and just watching boats go by.
It's so peaceful I completely forgot I was in a city, aside for the lovely skyline views peeking over the grass.
Keep an eye out for wildlife, as you can see a variety of birds, frogs, newts and more.
Shop The Rows On Eastgate and Bridge Street
While I thoroughly enjoy a nice afternoon of visiting thrift stores, shopping isn't typically something I do when traveling.
But when visiting Chester, you must spend time at The Rows.
First of all, these two-tiered shopping galleries are the only of their kind in the world, with covered walkways elevated above street level to house a plethora of retail spaces.
But it's not just about shopping.
The Rows also have a unique history — although, its origin story is disputed.
While many believe The Rows date back to the 12th century, others think they were built well before that.
Moreover, there are those who say The Rows are built on top of Roman ruin remnants, while others think that locals in medieval times had to take on a "skyscraper" mindset and start building up instead of out due to the city walls.
Either way, they're interesting to explore.
Bonus:
Standing on the second floor of The Rows provides an aerial view for photos. Or you can simply relax and watch local life in Chester below.
Day Trips From Chester
If you're visiting for a few days, there are a number of day trips from Chester worth doing, like:
The Lake District. This scenic mountainous region is where you can hike, bike, kayak, swim and more in a stunning setting. There are also many luxurious Lake District lodges with hot tubs. You can take a 90-minute train, with one switch in Warrington Bank Quay, to Oxenholme from Chester, or you can book a tour like this one.
Note: You can also do a day trip to the Lake District from Carlisle, which is closer. If visiting from Chester you'll likely stay on the south side of the Lake District in Oxenholme.
North Wales. To get there you can book a North Wale Adventure Tour or hop on a one-hour train to Llandudno. Here you can take in the views from Great Orme, stroll the Llandudno Pier and the pedestrian-only Llandudno Promenade, and tour the Great Orme Copper Mine.
Cotswolds. Home to Nature, charming English towns, and the largest Area Of Outstanding Natural Beauty in England and Wales, Cotswolds doesn't disappoint. To get there you can take the train to Cheltenham, switching at Crewe Station and Stafford. From Cheltenham, you can book an excursion to explore the markets and do a wine tasting. If you're staying overnight, there are loads of great lodges with hot tubs in the Cotswolds.
Where To Stay In Chester: The Townhouse Hotel
The boutique Townhouse Hotel — which is only a 15-minute walk from Chester's train station and just a two-minute walk to the River Dee — is a Georgian house dating back to 1699.
It was commissioned by a lawyer named John Mathis, with the goal being to build a beautiful home for his family that would also bring back some beauty to Chester, as much of it had been burned after the Siege of Chester in 1645.
During this time, locals set the city ablaze to keep parliamentary forces from taking over.
Interestingly, the land the hotel sits on has a history that goes even further back. In fact, their vault — which today can be used for events — dates back to the 1500s.
While the property has a rich history, they offer modern comforts like plush bedding, comfortable robes, luxe bath products, and free WiFi.
The hotel's restaurant, 1699 Brasserie, is another highlight, offering flavorful homemade dishes served in an uplifting atmosphere with lots of natural light.
During dinner, I had a pepper and tomato soup, goat cheese and spinach ravioli, and a bowl of Tattenhall Infamous – Cheshire Farm Salted Caramel Ice Cream with fresh fruit — all paired with a large glass of organic red wine.
Breakfast is also tasty. Don't expect soggy cafeteria eggs here, as even the buffet food looks and tastes extremely fresh.
Feeling bubbly?
Opt for their "Bottomless Afternoon Tea," where two hours of unlimited Prosecco will set you back just 29.95 pounds.
Day #3: Taking The Train From Chester To Lancaster
The train from Chester to Lancaster took about an hour and a half in total, with one transfer at Warrington Bank Quay Station.
Things To Do In Lancaster
Located in the ceremonial county of Lancashire, Lancaster is a small city with a very rich history.
Walking down streets showcasing medieval castles, Victorian facades and Georgian homes, you can feel the stories from hundreds and thousands of years ago just begging to be told.
And while I'd heard about its famous castle before, I was surprised by how trendy the destination is, as well. Coffee shops, breweries, restaurants, and events abound, as do lovely parks for adding a dose of nature to your trip.
For a mix of heritage, hip and outdoors, I recommend the following.
Explore Lancaster Castle On A Guided Tour
While wandering the grounds and taking in the medieval castle's beauty is worthwhile in itself, if you want to visit the inside of the castle you must book a tour — which you won't regret, because the history is fascinating.
Lancaster Castle dates back to the 11th century and holds a lot of titles, some positive, some negative, including:
It holds one of the oldest working crown courts in the country
Until closing in 2011, it was the longest-running prison in Great Britain, with the first recorded gaoler (pronounced "jailer") dating back to about 1200
The court has sentenced more people to be hung than any other in England outside of London, giving Lancaster the former nickname of "the hanging town"
It's the place that has seen the most hangings in one day ever in England, which took place during the trials of the Pendle witches in 1612
Keep in mind, Lancaster Castle has lived many different lives. It's been a royal castle, a defensive fortress, both a crown and civil court, and a prison that changed drastically over the years.
The 1.5-hour tour takes you to see the stunning Shire Hall Civil Court, the Crown Court, the historical gaol (jail) cells, and even the 'hanging corner,' while also recounting stories about how the overall justice system has changed over the years.
On an uplifting note, the Civil Court is stunning, adorned with hand-carved oak furnishings. Not surprisingly, a lot of weddings take place in that room.
On a more shocking note, the prison conditions were horrible — at least before prison reformer John Howard visited Lancaster Castle in 1776.
Six to 12 people — men, women, and children — would be cramped together in a tiny room in complete darkness and very little air, never allowed out for a moment.
They even ate and went to the bathroom in that room.
The sad thing is many of these people were simply bankrupt and were awaiting their trial. Whether they were found guilty or not, they were expected to pay back the jail for their room and board. If they couldn't, they went back into the prison.
One man was even in there 16 years simply because he couldn't pay his fees off!
Additionally, this was the site of thousands of hangings, which you'll learn about in-depth — very, very in-depth — on the tour.
The last public hanging took place at Lancaster Castle in 1910. Today, the parking lot sits on top of thousands of dead bodies from those who were hung.
Pro tip:
While you can photograph the exterior of the castle, photography inside is prohibited as it is still a working legal court.
Sip Into Lancaster's Coffee Heritage
As mentioned above, Lancaster is hipper than you may imagine, and locals Ian and Sue Steel play a big part in that.
Their renowned coffee empire in Lancaster has three spaces, each based on a different 30's decade and each sharing a unique story.
Atkinsons Coffee & Tea (1830's). Atkinsons was a spice and tea merchant since 1837, though the original owner sold the business to the Steels, who left their corporate jobs to follow their coffee passion, modernizing it while still respecting its history. As soon as you walk in you'll be immersed in fragrant tea and coffee aromas. Additionally, check out a wall of craft beers, spirits and even a unique "Atkinsons Coffee Gin Liqueur" they created through a collaboration with a local company called Black Powder Gin.
The Music Room (1730's). Located in a hidden pocket of Sun Square is the Music Room, housed in a historic 18th-century building with a beautiful Palladian façade that was lovingly restored. Sit inside to enjoy the charm or take your art-adorned latte and almond cake outside to sit in the square.
The Hall (1930's). A great place to get lunch and have coffee with a story.
As soon as you walk into the bright and airy space you'll notice the retro lighting, coffee grinders hanging on the walls, and a chalkboard sharing their single-origin coffee list.
If you love your cuppa paired with a show, order a siphoned coffee made on top of a halogen bean heater.
It's fun to watch it being made — plus, it tastes delicious. Enjoy your drink on seating made from the palettes the coffee comes delivered in.
Basically, if you like coffee, you need to spend some time in these Lancaster cafes.
Take In The View From The Ashton Memorial in Williamson Park
The Ashton Memorial was built by Lord Ashton — a businessman, politician, and philanthropist — for his second wife Jessy after she died in 1904.
It's a gorgeous Georgian building crafted from Portland stone with Cornish grounded steps and a copper dome top visible for miles.
It takes about 25 minutes to walk up the hill here, but it's worth it for the gorgeous vistas across Morecambe Bay towards Cumbria and the mountainous Lake District.
Also make sure to spend time roaming the rest of Williamson Park, as there are plenty of trails and gardens to explore.
Drink In History At The Golden Lion Pub
If you like your beer to come with a story, then Lancaster's Golden Lion Pub is a must.
A public house has sat on the site of the Golden Lion Pub since the 15th century and is said to have been the place where those about to be executed would be taken for their final drink.
The story goes that even the Pendle Witches stopped by on their way to be hung.
On a happier note, the pub is located right near Dukes Playhouse and the Grand Theatre, so you can grab a beer and a bite before enjoying some local entertainment.
Oh, and one more thing:
The Golden Lion Pub is said to be haunted by the nun who walked with the condemned in the 1500s, among other ghosts.
Savor Local Lancaster Artisan Delights
Along with Atkinsons Coffee Roasters, mentioned above, there are a few other places in Lancaster where you can get to know the local culinary culture through the palate.
First of all, don't miss trying the local beer at Lancaster Brewery, which serves up a range of beers crafted with their own live yeast strain.
They also have their own malt mill, meaning fresher ingredients go into your drink, as well as whole leaf hops instead of hop pellets.
Another great place to get a beer in Lancaster is Accidental Brewery and Micropub.
In their nano-brewery they brew small amounts of beer, allowing their team to experiment and get creative each time.
Their 19th-century building is a highlight, as well, taking imbibers back in time through original furnishings like the exposed stone wall and large vaulted ceilings.
Love cheese?
Pop into the family-owned Dewlay Cheese to gain a better understanding of Lancashire cheese, an English cow's-milk cheese made in its namesake county.
Lancashire cheese comes in three varieties, including Creamy, Crumbly, and Tasty, though you can certainly get all types of cheeses in the county.
Be Inspired & Entertained At The Gregson Centre
At Lancaster's Gregson Centre, there are many experiences to be had.
Take in an exhibition in their art gallery, or maybe take a ballet or Tai Chi class.
They regularly host trivia and board game nights, as well as language workshops, drama, and dance classes, open mic poetry nights, and film showings in their cozy Secret Cinema.
Check their events calendar and their activity schedule, as there is always something interesting going on.
Day Trips From Lancaster
There are also a number of worthwhile day trips around Lancashire from Lancaster if you have the time, including:
Morecambe. You can get from Lancaster to the coastal town of Morecambe by train in 9-to-24-minutes, depending which train you catch. Once there, enjoy the beautiful Morecambe Bay, see the famous Venus and Cupid Sculpture, and walk the Tern Project Nature Trail.
Whalley. This charming riverside village dates back to around 600AD — the Church of St Mary and All Saints dates back to 628 AD — and is home to historic architecture, the famous Whalley Abbey ruins (from which you can start this scenic hike), and the trail-filled Spring Wood park. From Whalley, it's a short 10-minute train ride to Clitheroe, where you'll find the Forest of Bowland, an Area of Outstanding Natural Beauty. The train from Lancaster to Whalley takes about an hour and twenty minutes.
Garstang. There are many things to do in this old market town in Lancashire, like exploring the trails at Brock Bottom, wandering their weekly market (open since 1310!), and taking in an aerial view from the ruins of Greenhalgh Castle.
Where To Stay In Lancaster
While I did not stay overnight in Lancaster, a few highly-rated boutique hotels that are also budget-friendly and within walking distance to Lancaster Castle include:
Toll House Inn. This historic toll house-turned-hotel features 28 modern guestrooms, a secluded courtyard for relaxing, and a contemporary restaurant and bar that offers meals made with locally-sourced ingredients. Free Wi-Fi and breakfast is included in the room rate. Bonus: Rooms also come with a view!
The Sun Hotel & Bar. Situated in a beautiful 17th-century Georgian building, this property offers a variety of room options — including a gorgeous suite built from a classic Georgian drawing-room. While their restaurant serves meat, they're also known for their plentiful vegan options.
The Borough Hotel. Residing inside a lovely Georgian townhouse, this Lancaster hotel features 12 luxurious rooms. There is also a comedy club, relaxing garden courtyard, and an excellent farm-to-fork restaurant and pub — they even have their own micro-brewery. Mindful travelers will appreciate their dedication to sustainable practices like getting rid of plastic straws and heating water using solar panels.
Day #4: Taking The Train From Lancaster To Carlisle
The train from Lancaster to Carlisle takes about one hour, with no transfers necessary. You'll get on the train heading to Glasgow.
Carlisle is a historic city as well as the county town of the ceremonial county Cumbria. It holds over 2,000 years of history, with the Celts, Romans, fighting Border Reivers, and invading armies all influencing the destination's story.
If you love nature, Carlisle sits at the northern end of the Lake District, providing easy access to some of the most stunning hiking and outdoor adventure options in the country.
In fact, it's home to two Areas of Outstanding Natural Beauty as well as a World Heritage Site.
Keep reading to learn how to explore all of the above and more.
Things To Do In Carlisle
Visit The Carlisle Cathedral
The 900-year-old Carlisle Cathedral is stunning, with more than 10 points of interest inside.
Don't miss the enormous organ to your right when you walk in, built in 1856 by a man named Henry Willis. It features over 4,000 pipes and is still played during services.
While you're looking up, you may notice a starlight ceiling, too. It was designed by Owen Jones and finished in 1859, with the face of the Virgin Mary — Queen of Heaven — taking center spotlight.
Another highlight is the East Window showcasing 14th-century medieval glass.
Note:
While the cathedral is free to enter, it is a kind gesture to leave a donation.
Pro tip:
Check their events calendar, as there are regular prayer and song events, as well as performing arts shows.
Step Back In Time At Carlisle Castle
Carlisle Castle's history dates back to the 1st through 4th Centuries AD when the Romans occupied Britain.
In fact, where the castle resides was once a Roman fort, and the garrison was the western end of Hadrian's Wall.
In the 11th century, Cumbria was ruled by the Scottish, until William II arrived and began building an earthen-and-wood castle, giving the surrounding Cumbrian land to English settlers.
Over time it not only changed hands but shape, too.
For instance, when Henry I visited Carlisle in 1122 he called for a stronger castle to be built so the city could better protect itself, especially as it is a border town near Scotland.
This was important because Carlisle is touted as the most besieged city in the United Kingdom — including an eight-month siege by parliamentary forces in 1644.
During this difficult time, locals took to eating straw off their homes, as well as cats and rats; a traumatic experience that, as one local woman put to me, has helped make Carlisle locals more resilient.
After Charles I was defeated in Naseby, the garrison finally surrendered and the Scots moved into the castle, though the castle was taken back by the King in 1648.
Today the castle is managed by English Heritage, and visitors can wander the medieval complex.
Personally, I enjoyed the views from the top of the castle, where you can take an outdoor 360-degree walk.
Moreover, the castle once held a working prison, and if you go into the cells you can see the famous "licking stones" — where desperate prisoners licked the walls for moisture in order to survive — at least until they were executed on Gallows Hill.
Inside the top of the castle's keep, you can also see a room with fascinating 15th-century doodles carved into the walls by bored prison guards.
The carvings tell a story, and researchers have done an excellent job at uncovering the probable meaning behind many of the drawings and why they drew different images during different time periods.
As this is still a working military base, you'll also find Cumbria's Museum of Military Life.
Explore The Tullie House Museum & Art Gallery
Since the 17th century, this building was a stately home for many wealthy families, originally built by the Tullie family in 1689.
In 1893, it officially opened as a museum, library, and School of Art.
At the Tullie House Museum & Art Gallery, you can travel from Neolithic times to the present day, learning about local wildlife, plants, fine and decorative art, archaeology, and groups that lived in the area in historic times like the Romans, Vikings and Border Reivers.
A few highlights of the museum include:
Rare Roman artifacts unearthed below Carlisle. In fact, their Roman Frontier Gallery sits in a space where a Roman fort once stood. There is also an interesting recreation of a skull from a Roman murder victim.
The Amati Violin, made by Andrea Amati in 1564 for Charles IX's royal court at Versailles. It is uncommon to find an original violin from this period, so getting to see one up close is very special.
Armor from lawless raiders known as Border Reivers who lived along the Anglo-Scottish border from the late 13th century to early 17th century. They were also vicious fighters, and the morion helmets they wore in combat and during night raids earned them the name "The Steel Bonnets."
In their outdoor space, you can see a marker showing where an old Roman road once was. Today it continues on Road A6 in London, as England's current road system is largely built on top of former Roman roads.
Those are just a few of the many thousands of pieces showcased in their extensive collections.
Hungry?
They've also got a cafe located in the former library of the house that serves delicious sandwiches, soups, salads, and pastries.
Pro tip:
If you can't take a day trip from Carlisle to visit Hadrian's Wall — mentioned below — this museum has an excellent exhibit about the site, one of the most famous Cumbria attractions.
Make sure to allow at least two hours to explore this museum, as there is a lot to see!
Hike In Bitts Park
If you can't do a day trip to the English Lake District or North Pennines — more information on these below — you can still immerse yourself in nature in Carlisle.
I fell in love with Bitts Park, which not only features colorful gardens, sunken forests full of weeping willows, and gardens for reflection but also has a stunning riverside trail.
When I was there, I was at first confused by all of the backpackers with huge packs and walking poles.
Then I realized that the 84-mile Hadrian's Wall Path — mentioned below — cuts through Carlisle.
For the Carlisle portion of the walk, you actually hike through Bitts Park.
Enjoy Incredible Day Trips From Carlisle
If you have the time to extend your trip to England beyond five days, I highly recommend spending extra time in Carlisle.
If you do, you'll be able to take some memorable Carlisle day trips, including the following.
The Lake District. This UNESCO World Heritage Site offers every outdoor adventure you could imagine, from caving to scrambling to skydiving to scuba diving — there's even human bowling.
Here you'll find sites like England's highest mountain (Scafell Pike), the country's deepest lake (Wastwater), and the stunning 584-acre Lake District National Park. Via public transportation, the easiest place to get to in the Lake District is Penrith, which is a less-than-15-minute train ride and just three miles outside of the Lake District.
North Pennines. This Area of Outstanding Natural Beauty (AONB) and UNESCO Global Geopark is only about an hour from Carlisle by car. Once there, you can explore the trails — the Striding Edge – Helvellyn Summit Loop is gorgeous — and remind yourself how therapeutic it can be to immerse yourself in nature.
Note:
For North Pennines and the Lake District renting a car can help you really maximize time and see as much as possible.
I recommend using a comparison site like Discover Cars, as you can save up to 70% on your rental just by comparing your options.
You can price compare right now using their widget here:
Hadrian's Wall Path National Trail. When Roman Emperor Hadrian arrived in 122 AD, he decided to construct a massive wall extending from Solway Firth in the west to Wallsend in the east in order to protect his empire from the "wild barbarians" at the northern frontier. Today, you can walk the 84-mile Hadrian's Wall Path National Trail and hike across northern England in the footsteps of Roman Legionnaires — albeit in a more scenic and safer way.
Note: This isn't really a Carlisle day trip, but a multi-day trip that crosses through Carlisle.
Click this map for more information.
Where To Stay In Carlisle: Hallmark Hotel Carlisle
Inside a 19th-century Victorian building, you'll find the Hallmark Hotel Carlisle, an extremely affordable 3-star property offering a simple and clean place to stay with a very comfortable bed.
One great feature of the property is its location in the parking lot of the train station.
This is particularly helpful if you're arriving into Carlisle late or after a long journey, just steps away from the train station.
Free WiFi is included with your stay, and breakfast and/or dinner can be added for a small fee.
When booking direct, use the code "BOOK US" for an extra 12% off.
Day #5: Taking The Train From Carlisle To London
I actually took the train around 6pm on Day #4.
The journey was about three-and-a-half hours nonstop. This was my favorite train ride of all, as along with stunning views of the English Lake District, my First Class BritRail ticket also meant I got free wine and dinner.
Note that you'll want to check the schedule, as some trains are not nonstop and will take longer. I recommend opting for a nonstop Carlisle to London train option.
Things To Do In London
London, the capital of the United Kingdom and one of the greatest cities in the world, needs no introduction, though I'll give it a short one anyway.
It's a truly international city that also celebrates its traditional culture and history.
This means that whether you're craving typical British fare or fusion cuisine, want to explore the fine arts or a modern gallery opening, or desire a visit to Roman ruins or an electronic dance club, you can find it all in the city.
Now, you could spend weeks in London and still not have scratched the surface, though whether you're short on time or have plenty to spare, I recommend the following experiences. These are perfect if you're looking for things to do in London by yourself (like I was) or you're traveling in a group.
Walk The Line
Talk about offbeat London attractions!
I love seeking out colorful and unusual things to do when traveling.
In East London, I was stoked to discover The Line, a free-to-enjoy modern and contemporary art walk.
The inspiring walk — which is free to enjoy and perfect if you're touring London on your own —stretches from Queen Elizabeth Olympic Park to The O2, following the waterways and the line of the Greenwich Meridian.
I spent most of my time in the Cody Dock and River Lea section of the walk, where I saw works like these:
If you're exploring London on a budget, you should definitely add this to your list.
Pro tip:
If you'd like to further explore art in London, a few tours to check out include:
A few other street art tours in London include:
Explore History At The Billingsgate Roman House and Baths
Afterward, grab a coffee at one of London's best cafes and then head out to explore something else unexpected in the city.
You'd never know that underneath a nondescript office building on Lower Thames Street — shown below — sits 2,000 years of history.
In fact, in the basement of the building, you'll find the ruins of a Roman home and bathhouse — discovered in 1848 when the floor was dug up during construction of a new coal exchange, as at the time coal was the most important commodity of the British Empire.
Just a quick history lesson on Roman London:
The Romans invaded England in 43 AD, landing first in Kent and then traveling up the Thames River.
They chose a spot where the river became shallow to put a bridge — in the same place London Bridge sits today — and also built up their new city, which today is known as London.
In terms of the bathhouse, you can see the ruins for yourself on a tour, which begins with learning about Roman history in London and even seeing a map of Roman London (or Londinium, as the Romans called it).
This site was a stately home, with a bathhouse being added on later.
After an introduction, you descend into the basement to see the site, learning about the different sections of the bathhouse and the tools the Romans used to clean themselves.
Keep in mind, bathing in Roman culture was much different than it is today in western culture. For the Romans, it was an elaborate social affair.
It was also a process that was important for their image, as being clean and primped was what set Roman men apart from "barbarians."
Visit St. Paul's Cathedral
While it's believed a Roman temple once stood on this site, today we have the fifth iteration of a cathedral dedicated to St. Paul.
The first iteration dates back to AD 604, though today's St. Paul's Cathedral in London was finished in 1710, standing as one of the world's most stunning cathedrals — as well as one of the most gorgeous pieces of architecture I've ever seen.
Along with its enormous size and gorgeous English Baroque style you can wander the gardens and admire the art collection spanning different time periods.
Even Yoko Ono has exhibited her art here.
Another highlight:
The cathedral's dome, built in the shape of a cross.
At the highest point of the dome is the Golden Gallery, where you can take in sweeping views of London — including the River Thames, Tate Modern, and Shakespeare's Globe Theatre — from 280 feet.
Spend An Afternoon At The Museum Of London
London is home to so many worthwhile institutions, one of which is the Museum of London.
First of all, it's one of the best free attractions in London, especially considering it takes you through the city's history starting all the way back with prehistoric times.
It's a smart idea to start your visit to London here, as the exhibits move chronologically to bring different time periods of the city to life through original artifacts, short films, and interactive displays.
Recommendation:
Before visiting check their calendar, as the museum often hosts free events and themed local walks through the city.
Note that while the museum itself is free to enjoy, they also feature paid pop up exhibits often worth the splurge.
Where To Stay In London: Grange Beauchamp
Grange Beauchamp is a 4-star hotel located near the British Museum and the Royal Opera House.
It's on a quiet street, yet a quick walk away from many restaurants, attractions, and the subway.
A few onsite amenities include free WiFi, 24/7 room service, and an upscale restaurant and bar. I also loved the plush bedding and shower/tub combo in my guestroom.
If you don't mind being out of the city center, Church Street Hotel is a great budget-friendly hotel in London.
Located in the less-touristy Camberwell neighborhood, the quirky property features lots of art, colorful accents and Mexican-inspired decor.
Coffee and tea are served all day, or you can have a drink from their honesty bar.
Note:
Some rooms have ensuite bathrooms and some have shared, so make sure to double-check that you've chosen what you want when booking.
Are Five Days Really Enough For England?
Personally, I thoroughly enjoyed my trip, though I admit it was shorter than I would have liked.
If you only have five days to spare for this England travel itinerary, you'll have a blast.
If you have more than five days, you'll have an even better time, particularly if you add on the Lake District.
England Trip Video
Just in case you didn't get to watch it above, here it is again:
England Travel Infographic
If you enjoyed this post, please make sure to pin this infographic for later:
Have anything to add to this 5 Days In England – UK travel guide?
Ever traveled from London to Carlisle by train?
Share your recommendations in the comments below!
Enjoyed this post on traveling England by train? Pin it for later!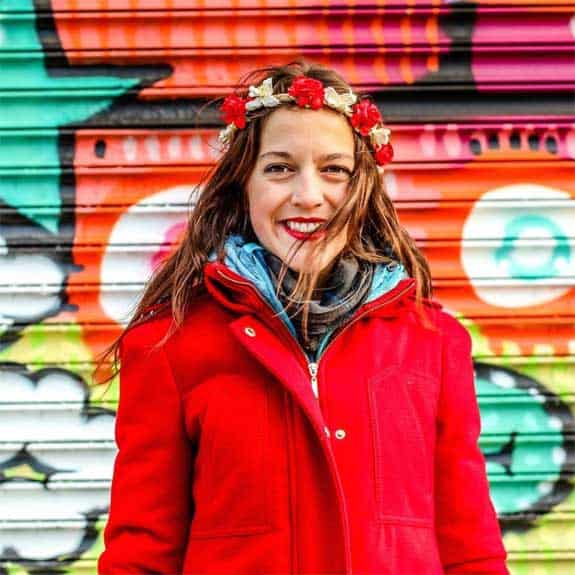 Hi, I'm Jessie on a journey!
I'm a conscious solo traveler on a mission to take you beyond the guidebook to inspire you to live your best life through travel. Come join me!
Want to live your best life through travel?
Subscribe for FREE access to my library of fun blogging worksheets and learn how to get paid to travel more!