20 Pros And Cons Of Traveling Alone
By Anna Dykeman. This guide to solo travel advantages and disadvantages contains affiliate links to trusted partners!
When deciding whether to travel solo or with a group, it's essential to consider the pros and cons of traveling alone.
The desire to travel solo is particularly prominent among women, who are increasingly interested in experiencing new cultures and meeting new people without waiting on their friends or family.
Remember that time when your friend or significant other backed out of a trip at the last minute, so you ended up missing out, too? Well, when you travel solo, you can go anywhere at any time without needing to wait for anyone.
Still on the fence about whether you should take the leap and venture out on your first solo trip? Check out some pros and cons of traveling alone that may make it easier for you to decide. These are based on my own experiences traveling the world solo.
Additionally, you'll see why so many people recommend solo travel, while also understanding how to realistically prepare for potential setbacks.
Quick tip: When traveling solo, it's smart to pack travel safety essentials. One top pick is the She's Birdie Personal Safety Alarm, which is TSA-approved and can help scare away potential attackers. Other recommendations include Clever Travel Companion Pickpocket-Proof Garments and Speakeasy Travel Supply Hidden Pocket Scarves.
Travel Solo With Confidence [Free Course]
But first, before we discuss the pros and cons of solo travel, I invite you to grab a seat in Jessie's free Savvy Solo Traveler E-Course.
The 6-day course is designed to help you feel confident about booking your first solo trip and exploring the world alone.
Lessons include:
Common solo travel fears (like flying alone for the first time) and how to overcome them
How to choose your perfect solo trip
How to tell loved ones you're hitting the road solo
Mentally preparing for your solo journey without losing your mind
Essential steps for staying safe on a solo trip
How to take amazing solo selfies
Once you've grabbed your seat, read on to dive into our solo female travel guide.
20 Pros And Cons Of Traveling Alone
The truth is, there are so many different solo travel pros and cons. Whether someone wants to make a case for why you shouldn't travel alone or chooses to focus on the numerous advantages of traveling alone, they easily can.
Ultimately, though, it's up to you to decide what is right for you, which this list can help you do.
That being said, please stick around until the end, where I give my opinion on what it's like traveling alone as a woman (or man).
Spoiler: It's pretty darn empowering, which leads us perfectly into…
#1 Pro – Finding Empowerment In Traveling Alone
Many people find empowerment in traveling alone — which is one of the biggest benefits of traveling solo. It gives you a sense of control and independence, which can be empowering in and of itself.
One of the major points for women who travel alone is to get out of their comfort zone and into the unknown.
(Real talk: is that maybe what's scaring you and you're unsure how to address it?)
A solo travel trip is a one-of-a-kind lifetime experience that you'll cherish for the rest of your life.
Consider this:
What do you have to lose by stepping outside of your comfort zone?
Worst case scenario, you won't enjoy it and will continue to travel with others.
Best case scenario, you'll develop solo-travel-fever (yes, I totally made that up) and won't be able to get enough of the growth, opportunities, and empowerment you'll experience.
#1 Con – The Increased Risks of Traveling Alone
One of the major cons of solo traveling and why many are scared to travel alone, is that it increases your chances of being in dangerous situations.
If something goes wrong, you'll be on your own and may not have anyone to help you — so be prepared for the unexpected when traveling solo and arm yourself with some travel safety tips and potentially even some travel safety gear.
On a recent trip to Puerto Rico, I was exploring San Juan's famous Old Town on my own when I realized my phone was about to die (which is what inevitably happens when you spend hours using Google Maps and snapping travel photos).
As my unfortunate luck would have it, I was also in a shadier section of the city and it was getting dark.
Thinking on me feet, I decided to quickly look up my hotel name and address as well as how to ask for directions in Spanish and the actual map directions so I would have a general idea of how to get back.
After getting lost twice and asking for directions three times, I finally made it back to my hotel — where I prompty kissed the floor (not really, but I wanted to!) and recharged my phone before heading back out to explore.
It was a scary situation that I had to navigate fully on my own, though luckily everything ended up okay.
By the way, if you're searching for a portable battery bank click here to see the one I use. It has a cute paw that shows you how much energy is left in the battery bank. I recommend always carrying one of these in your bag so you never end up in the situation I just described.
#2 Pro – Flexibility With Travel Plans
Is traveling alone fun? Absolutely — and you get to choose exactly how to have fun, too.
Another one of the major pros of traveling alone is having the ultimate freedom to explore destinations at your own pace without worrying about someone else's schedule. This can lead to an unforgettable once-in-a-lifetime experience that is 100% designed by and for you.
Remember last time you traveled with someone else? Your heart was set on visiting that one specific location; however, you had to compromise and didn't end up going.
As a single traveler, you have the freedom to choose your own itinerary and really maximize your time on the road.
Despite the joy of spending time with family and friends when traveling, wouldn't it be nice to have the freedom to go anywhere you want, whenever you want? No compromises, no arguments, no when's and buts. I know that for me this is a major advantage of traveling solo.
Side note:
Are you a business owner who wants to get back into traveling for more work-life balance? Check out my article on how to plan your time around doing both. Because, yes, you can have your cake and eat it too!
#2 Con – It Can Get Lonely
Traveling alone has both pros and cons, but one of the biggest cons of traveling solo is the feeling of loneliness.
Especially when going away for more than a weekend, you miss your loved ones. This may be particularly depressing if you're in a new and unfamiliar setting — possibly even in a new country.
This may also be a significant factor for introverted travelers who have a hard time making friends or talking to strangers. If this is the case, consider joining travel Facebook groups, Meetup groups, or CouchSurfing forums — all of which can help you reach out to other women who live in that area or who are traveling there to meet up.
For many, this is probably the most impactful con when considering the pros and cons of traveling solo.
#3 Pro – Meeting New People
Worried about making friends while traveling solo?
One huge pro when it comes to solo travel is that you have the opportunity to meet new people from all over the world.
Whether you're looking for new friends, to interact with locals, or to find someone to share your experiences with, traveling alone gives you the chance to make connections with people from all walks of life.
And who knows? Maybe you will meet a new travel bestie, discover new business or employment opportunities, or even find love on the road!
#3 Con – Travel Expenses Can Be Higher
"Why is it more expensive to travel alone?" is a question many solo travelers wonder as they frustratingly find themselves paying yet another solo supplement or shelling out the cash for a hotel room with nobody to split costs with.
One of the major cons of traveling solo is that you have to budget for your own expenses.
A great benefit of traveling in a group or with another person is that you get to share costs. Expenses can quickly add up depending on your chosen destination and activities — which is definitely a disadvantage of traveling alone.
When traveling on your own, this may mean that you have to spend a bit more on food and lodging; but, on the plus side, it also means that you're in charge of your own travel plans and can make the most of your time and money — making it possible to either spend more or less on activities or choose locations where your dollar stretches further.
#4 Pro – A Healthy Tech Break
For better or for worse, our phones are truly the remote controls of our lives. And after the last few years of endless Zoom calls and virtual workplaces, we have moved even further into the digital age than ever before.
On the one hand, it's great that we can connect with people from all over the world virtually and instantaneously.
But on the other hand, it can be challenging to take a break from our screens and disconnect from reality.
This all being said, when considering technology use while weighing the various traveling alone pros and cons, this really may be an overall pro in your life.
When traveling solo, you have more opportunities to disconnect from technology and simply relax in your surroundings — whether you're taking a long walk in nature, exploring your destination, doing a new activity, or just reading a book in your room.
Traveling on your own can take away the temptation of being on your laptop, phone, and social media, especially as you won't have a travel partner constantly posting on Instagram or asking you to co-star in their TikToks.
I recently went on a solo trip to Stockholm — which, by the way, was absolutely gorgeous — and I made it a point not to post any travel photos or videos while I was there.
Instead, I waited until I was back home to look through all of the photos I had taken to carefully choose specific pictures I wanted to share on social media.
If you've never tried this, let me tell you that it's pretty humbling to realize how dependent we are on social media, feeling the need to share everything right away instead of fully enjoying our experiences.
I highly recommend that you maximize the benfits of solo travel by taking a tech break to truly immerse yourself in your trip.
#4 Con – No One To Share These Experiences With
While one of the primary benefits of traveling alone is that you don't have to think about anybody else's schedule or demands, you also miss out on sharing any memorable experiences.
Those exciting and unbelievable "Hey, check this out!" moments become reduced to a photo that will be emailed later.
So, while solo travel offers extensive freedom, it can also make it challenging to have such experiences without someone to share them with.
This one is linked to the biggest disadvantage of the pros and cons of traveling alone, which is being lonely.
At this point, you may need to consider how imperitive it is to share these moments with someone or if they'll still have value to you if you experience them on your own.
On the flip side, traveling in a group also means enduring all of the disadvantages of traveling with others in exchange for these moments.
#5 Pro – Change Your Perspective Of The World
When you travel by yourself, you have the unique chance to experience the world from an entirely different perspective than you would otherwise.
Seeing how wealthy nations live may help you develop sympathy and empathy for individuals in less fortunate countries who may be suffering from poverty or who lack access to basic necessities.
On the contrary, seeing how people in rich countries live can make you want more from life. This form of travel may help you extend your viewpoint and better understand the world around you.
Moreover, beliefs and ideas that seemed strange when in your home country may make more sense, or at least become more understandable, once you hear them from the source.
Basically, when you learn about other people's lives you may find yourself changing your own values and priorities.
#5 Con – You Come Back A Different Person
As noted in the previous point, when we travel a part of us changes, whether it's your thought process, views, values, or even priorities.
So, it's not only that your perspective will change, but so will you.
When looking at the various solo travel advantages and disadvantages, it can be hard to distinguish whether something is truly positive or negative. After all, this may also be a pro.
You may have learned new information that you can share with others, but you may also have changed in ways you are not totally comfortable with.
This is a valuable experience that may transform your life for the better. Still, it's crucial to be aware of the possible implications before beginning this adventure.
This is especially important if you live in a culture with strictly-defined values; yet, your values may have changed as a result of seeing and experiencing something new.
#6 Pro – Solo Travel Can Help You Discover Your Purpose
This is a big one — especially for me.
Traveling can help you find your purpose in life. It can show you what you're meant to do and how you can best use your time and energy.
You may also find yourself changing your priorities due to this journey, which means that you have adjusted your views on who should be and shouldn't be in your life.
Personally, it showed me that my life's purpose involves so much more than just working and living for my career.
It can even happen that you lose a little touch with reality and redesign your whole life. If you can go on your own somewhere else, who says you can't do anything else you put your mind to?
Becoming so absorbed in a specific experience, culture, or country may just help you find purpose in your life, career, or relationship again.
And isn't this what makes life worth living for; the experiences that change you?
#6 Con – Limited Space & Carry-Ons
While you divvy up who brings what when traveling with others, taveling alone means that you need to be more mindful of your packing and storage.
You also need to be prepared for situations where you can't bring everything with you. This also includes hostels, small airlines, or even losing your big suitcase and being left with just your carry-on.
It's happened to me before when my flight was canceled last minute, which caused my suitcase to be delayed as it was already packed on the original plane. Because I was traveling solo, I didn't have anyone to borrow clothing or toiletries from.
Luckily, I had all my essentials packed in my carry-on; therefore, waiting two days for my large suitcase to be returned wasn't as catastrophic as I thought.
To help you plan for this, check out this article sharing my travel must-have's — including a giant backpack that will fit under every airline seat (yes, Spirit and Southwest included).
I highly recommend that when traveling solo you pack two-to-three days worth of basics in your carry-on so that you're always prepared.
#7 Pro – Get To Know Yourself Better & Reflect
Getting lost in your own thoughts or emotions while traveling alone is a common occurrence.
This might take you down routes you would never have imagined feasible if you weren't accompanied by another person.
By being open-minded and exploring different interests, you may find new passions and hobbies you'd otherwise never explored or tried.
This is because you have more time to think about your ideas and emotions when you travel alone, as well as more opportunities for self-reflection and development.
Think: of out of sight, out of mind.
This can also mean processing past experiences and feelings, current issues, and maybe even tricky decisions about the future with a free mind.
Pro tip:
Consider journaling, which is a great way to both process and appreciate your solo trip. Bonus: you can grab this free printable travel journal with 65 prompts!
#7 Con – Increased Anxiety & Overwhelming Moments
Traveling as a whole may help you feel more peaceful and relieve built-up tension; however, traveling alone in an unknown place can also raise your anxiety levels.
It is also possible to have periods of feeling overwhelmed or as if you are unable to do many tasks on your own.
Honestly, this is one of the reasons I generally stay out of grocery stores and instead opt to have them delivered.
As you can imagine, not every destination offers grocery delivery. When this is the case, I seek out open-air places like farmer's markets, which don't make me feel anxious.
The lesson: if you know you'll be taken out of your comfort zone, consider creating alternative plans or learning coping mechanisms for these moments before you leave home. Just know yo may need to test and tweak your approach to find what works best for you.
Here is something else to remember:
Fear and excitement are both arousal emotions. Keep this in mind when traveling solo and stepping out of your comfort zone. When your palms start sweating, you can do an "anxiety reappraisal" and swap that "I'm so anxious!" with "I'm so excited!"
#8 Pro – Become A Pro In Problem Solving
One of the great benefits of traveling alone is that you get to learn how to solve problems on your own.
In fact, solo travel allows you to truly see just what you are capable of — because when forced to solve a problem or navigate a situation, you'll have no choice but to figure it out yourself.
This may come especially in handy when you are back home and can suddenly get around without Google Maps, communicate with others who speak a different language, or keep everyone calm when something unexpected derails your plans.
Going back to my story above where I said my phone died while I was exploring San Juan solo, while it was an uncomfortable situation, I ultimately learned to depend on myself and formulate a plan.
Here are 2 problem-solving skills that I learned, specifically from this situation:
Communication
I'm not fluent in Spanish, but this scenario forced me to quickly memorize a few sentences on how to go back to my hotel. This is something I will likely not forget either — panic is a great teacher, ha.
Navigation
You'll have to learn to read maps if you don't already know how. It's one thing to rely on Google Maps for directions, but what if you, like me, find yourself in a position where your phone dies? All you'll have left is the map provided by the hotel, which you need to be able to read — S, yes, always take those, even if you think you won't need it.
#8 Con – Language Barriers
One of the biggest challenges and disadvantages when traveling solo is that you may not be able to communicate with locals.
This can be a problem if you are trying to authentically experience a culture — but can't express yourself or understand other others when they share things with you.
For example, during a solo trip to Mexico I wanted to see the Maya ruins. Unfortunately, I couldn't speak Spanish and didn't know how to get there. Thankfully, some people were willing to help me out, and we went together.
While I was grateful for them, you can't always assume you're going to meet other helpful travelers. Instead, it's wise to empower yourself to make things happen.
My strategy for this is to make sure I always have a working phone so that I can use a translator app (like iTranslate Translator) or even just Google how to say something.
Pro tip: Google Fi and T-Mobile both offer excellent unlimited cell phones plans for abroad, though you can also purchase a local SIM card in your destination.
#9 Pro – Gaining New Independence
One of the great things about traveling solo is that you gain a level of independence and freedom as you become fully reliant on yourself. Don't be surprised if this also gives you a huge confidence boost (another advantage of solo travel!).
Additionally, this allows you to discover a new part of yourself without feeling any guilt from others that may question your decisions.
Right now, you have possibly gotten so used to spending all of your time with your partner, roommate, or parents that you have forgotten how to be independent; but, going on a solo trip can help you remember.
Here is a personal story:
When I first started traveling solo, I was in a relationship where I was more codependent than I'd like to admit.
But, solo travel helped to strength my confidence and self-worth as I began to take on new challenges and everything else the world threw at me, all on my own.
This may seem like a far-fetched aspiration, but the experiences you gain exploring the world solo will change you and make you realize your full potential.
Honestly, out of all the traveling alone advantages and disadvantages on this list, this is probably my favorite pro.
#9 Con – Photography Is A Challenge
One of the biggest challenges that solo travelers face is getting great photos that they're actually in.
It's not easy to take great photos without someone else to help you out. This is even more complicated when you don't know the language well enough to ask others for help and you haven't brought a tripod (which can be annoying to travel with).
On the plus side, if you don't mind not being in all of the photos, are okay with taking selfies, or are a master at self-portraits, this won't be an issue.
And, in all honesty, this con really isn't a huge deal and shouldn't be the reason you miss out on a potentially life-changing solo trip.
#10 Pro – Work Through Your Fears & Challenge Yourself
One of the great things about traveling solo is that you have the freedom to explore your fears.
When you're traveling by yourself, you can be more daring and take on new challenges that would be too risky or uncomfortable to try with someone else around, or that they wouldn't be interested in trying.
This can lead to unique experiences and mental and physical growth.
Personally, I doubt I would have taken on one of my wildest travel adventures to date, rapelling down a 250-foot cliff in Puerto Rico, if I hadn't been solo without friends to talk me out of it. Instead, I was able to focus on what I wanted to get out of my trip.
#10 Con – Culture Shock
One of the biggest challenges that solo travelers face is culture shock, which occurs when you're in a new place without any familiar landmarks or people.
For some it's exciting, while for others it's frightening.
Culture shock can be especially difficult to handle when you're not used to the local language or the way of life — or when it's your first time traveling alone and experiencing unease on the road.
Luckily, there are ways to help combat culture shock, the most important of which is researching the culture, customs, beliefs, and local area of the place you're visiting so you know what to expect.
You should also look up local scams and issues to be aware of so you can avoid them, as well as how to behave so you don't receive negative attention.
Here is another tip:
Accept that culture shock is a thing and welcome it as something that comes along with traveling solo to a new place.
Realize that with the discomfort comes chances to learn and experience new things, and that as you explore the destination and become familiar with it the negative feelings will go away.
Final Thoughts On The Advantages And Disadvantages Of Traveling Alone
While traveling alone can be intimidating and even scary, it may just be the best thing that has ever happened to you.
As you read above, there are many pros and cons of traveling alone to consider; however, with this knowledge, you can make the most of your single travel experience and enjoy yourself to the most extent possible.
As you can see, if you know what the potential challenges are ahead of time, you can plan accordingly and find a solution to them.
For instance, whenever I find myself interested in going to a place that is viewed as unsafe for women, I put additional effort into my research; I hunt for blogs or even Facebook groups led by women who have been there and can share their first-hand experiences.
Now, this whole idea of traveling solo may still be giving you anxiety. And you may be wondering:
What's the worst thing that could happen if I choose not to embark on a solo trip?
Let me tell you: restlessness.
The likelihood is that you will develop an intense desire to try new things on a regular basis. Perhaps this is already your justification for wanting to go on a solo trip?
If this is the case, I highly recommend heading out on a solo travel adventure and seeing just how incredible it can be.
Because remember: you can always book a flight home early if you truly hate it; but, if you never try in the first place, you might always wonder what could have been.
Is It Safe To Travel Alone As A Woman?
Absolutely! As long as you research your destination and keep everyday safety tips in mind — like never leaving your drink unattended at a bar, not walking alone in areas that aren't well-lit at night, and keeping valuables hidden (or better yet, in the hotel room safe) — you can absolutely have a safe and fun trip as a solo female.
Not only that, but as you now know, there are many benefits to traveling alone. You truly can have ultimate freedom over your itinerary while growing your relationship with yourself and becoming a more confident and independent person.
This isn't to say that there are no dangers of traveling alone; however, as you can see from reading the countless solo female travel blogs that exist online — including this one — traveling alone is a common activity and most trips are enjoyed without any safety issues.
Travel Insurance For Solo Travel
This all being said, you should still prepare for issues to arise, just in case! This is why it's wise to get travel insurance before embarking on a solo trip.
One of the best travel medical insurance for travelers is SafetyWing as they've got a large network and offer both short-term and long-term coverage — including coverage if you're traveling for months as well as limited coverage in your home country).
Additionally, SafetyWing is budget-friendly and offers $250,000 worth of coverage with just one low overall deductible of $250.
Click here to price out travel insurance for your trip in just a few clicks.
Advantages and Disadvantages of Traveling Alone FAQs
Q) What are the advantages and disadvantages of traveling alone?
Some of the advantages of traveling alone include the flexibility to do exactly what you want, meeting new people, and becoming more independent and empowered. Some of the disadvantages of traveling alone include higher travel expenses (since there's no one to split them with) and loneliness.
Q) Is traveling alone enjoyable?
Absolutely. Traveling alone can be just as enjoyable, if not more so, than traveling in a group or with friends. When you travel alone, you get to do and see what you want, when you want. What's better than that?
Q) Is it risky to travel alone?
Not necessarily. While there are some added risks of traveling alone, as detailed above, solo travel itself is not risky. Just be sure to take some common sense precautions and do research in advance.
Bonus Solo Travel Benefits Resources:
14 Benefits Of Traveling Alone + Tips To Make It Happen
An Open Letter From The Father of A Female Solo Traveler
An Open Letter From The Mother Of A Female Solo Traveler
Black Solo Female Travel: An Eye-Opening & Empowering Guide
Tips For Convincing Loved Ones To Let You Travel Solo
How To Travel Solo Successfully: 31+ Important Tips
What pros and cons of traveling alone would you add to this list?
About The Author
Anna Dykeman is a traveler, blogger, and entrepreneur who can't keep herself still. She's always on the move, whether working hard on a new passion project or exploring a new city as a part-time digital nomad. Dare to keep up? Check out The Tatted Nomad for everything digital nomad, social media marketing, and travel (and to see her latest addition, Novah, her service dog and travel companion).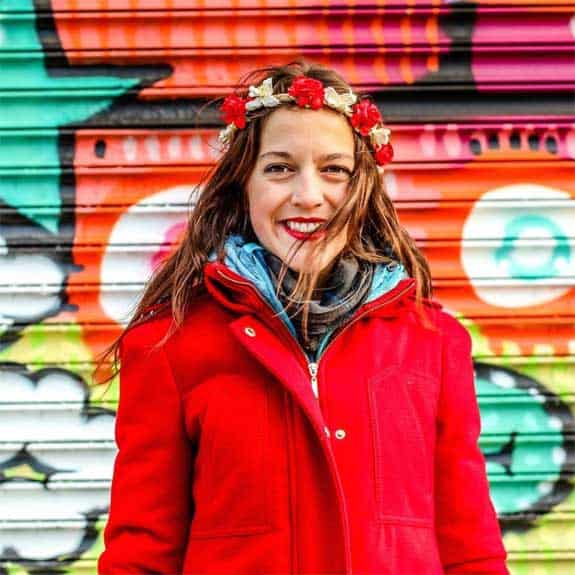 Hi, I'm Jessie on a journey!
I'm a conscious solo traveler on a mission to take you beyond the guidebook to inspire you to live your best life through travel. Come join me!
Want to live your best life through travel?
Subscribe for FREE access to my library of fun blogging worksheets and learn how to get paid to travel more!