17 Travel Safety Gear Essentials You Need To Pack
By Jessie Festa. This article on travel safety accessories is sponsored by Jase Medical and contains affiliate links to trusted partners.
Not sure what travel safety gear to pack?
Then you're in the right place! Let's be honest; we've all pulled our hair out (and maybe cried a little) when trying to decide what to pack.
Though no matter what you put in your carry-on, travel safety items should be high on the packing list.
You've heard it before but I'll say it again: nothing should come before your health and safety.
While there are myriad beautiful places to explore filled with good people, the truth is we live in an unpredictable world where anything can happen at any minute.
My intention isn't to scare you from traveling, but to make sure you're prepared for the worst, even if it's unlikely to happen. This is why I'm sharing this list of my personal top picks for travel safety items.
You'll also hear about one of the most important items for traveling you can pack, the Jase Case, which can help with emergency antibiotic preparedness.
How To Stay Safe While Traveling: Preparation
The best way to stay safe while traveling is to prepare for unfortunate situations on the road before you leave home.
This should include looking up local scams and issues to be aware of, familiarizing yourself with local customs and beliefs so you don't offend locals, and researching where is and isn't safe to explore.
Along with considering personal protection for travel, you should also think about travel health. Ask yourself: how medically prepared are you?
According to the CDC, about 130 million Americans visit the emergency room each year – many of which could be prevented through education and having the right supplies and medications on hand.
It's important to empower yourself to be your own caregiver – especially when visiting a remote destination or a place where the standard of care may not be the same as you're used to.
Plus, as the last few challenging years have taught us, you never know when a natural disaster may occur or when the global supply chain will be interrupted.
Actually, this is why online telemedicine service Jase Medical created the Jase Case, a travel pouch containing five life-saving medications – with a manual on how to use them to properly treat a wide variety of ailments, from pneumonia to animal bites to traveler's diarrhea and beyond.
I'll share more about the Jase Case, one of your most important healthy travel essentials, below.
Your Travel Safety Kit: Quick List
Before we discuss the travel safety products you'll want to pack in-depth, here is a quick summary of the items:
Jase Case (snag $10 off with code JESSIEONAJOURNEY10)
On that note, let's go over this list of safety items for travelers so that you truly understand why each is so important to have in your carry-on.
These are truly some of the best things for traveling and staying healthy and safe, and I highly recommend adding them to your packing list!
Best Travel Safety Items For Health
The Jase Case was created by Jase Medical, a company founded by board certified physician Shawn Rowland, M.D.
Jase Medical is on a mission to help empower patients with the tools necessary to take action and care for themselves and their loved ones.
This is why they created the Jase Case, an Emergency Antibiotic Pack made and prescribed by doctors that contains:
Amoxicillin-Clavulanate
Azithromycin
Ciprofloxacin
Doxycycline
Metronidazole
Plus, you can score $10 off with code JESSIEONAJOURNEY10.
Each customer goes through a consultation and antibiotics are prescribed directly to them by board certified physicians.
From there, you'll receive a handy travel pouch containing your medications as well as an Emergency Antibiotic Guide sharing how to use the included medications to treat a wide variety of conditions.
I think most of us have experienced nausea, vomiting, sinusitis, and traveler's diarrhea on the road, though the medications can also help with ailments related to bioterror, illness, sexually transmitted infections, and illness related to drinking contaminated water (just to name a few).
You can see a full list of treated conditions on their FAQ page.
And while the Jase Case is an important piece of travel safety gear, keep in mind it's also helpful to have on hand at home, too. You truly never know when an issue will arise.
Honestly, there are so many personal stories I could share where a kit like this would have come in handy — like when I hiked Nepal's Mohare Danda Trail.
I spent a week in Kathmandu and felt absolutely fine. It wasn't until I was making my vertical ascent into the Annapurna Himalayas — hours away from any pharmacy or doctor — that I started to become majorly ill.
Vomiting my way through the woods and getting sick in squat toilets was not exactly fun, but the only "medications" I had were Tylenol, tiger balm, and tea. Let's just say that after that experience, I'll never be so unprepared again.
You can find full information on the Jase Case here. Use code JESSIEONAJOURNEY10 for $10 off your first Jase Case!
Due to the global situation of the past few years, face masks have become a regular part of our lives both at home and on the road to help keep us healthy and avoid catching viruses.
It can also help you maximize your itinerary.
Personally, before wearing a mask on planes, I would always get a sinus infection – which would leave me feeling sluggish on the first few days of a trip. Since wearing a mask, I haven't had this issue.
Note that for a mask to be effective it should cover your nose and mouth.
Additionally, the CDC recommends both disposable and cloth masks as well as respirators. Specific recommendations vary by individual and location, and you can click here to read their full guide.
You can also click here to read the CDC's recommendations for travel specifically.
While hand sanitizer is no substitution for washing your hands with soap and water, the CDC notes that when this option is not available, using a hand sanitizer with at least 60% alcohol can help you avoid getting sick and spreading germs.
As a traveler, I can think of countless times on the road where I haven't had access to a working sink – even in places where you'd think there should be one, like a roadside restaurant or restroom.
This makes hand sanitizer one of the smartest travel abroad accessories you can pack.
To use effectively, apply the recommended amount of sanitizer (check the label) to the palm of one hand and then rub it all over your skin until your hands are dry.
When it comes to essential travel safety items and accessories, a First Aid Kit is a smart addition to the list.
A few essentials to include in your kit:
For a full list of First Aid Kit essentials, check out this list from the Cleveland Clinic.
Best Travel Safety Accessories To Avoid Pickpockets & Thieves
Raise your hand if you love carrying a heavy purse when you explore a new city?
Hands fly down.
Me neither. Which is why I love this helpful travel safety gear item! A neck wallet stores my keys, cards, and cash in a lightweight travel wallet that is worn like a necklace that gets tucked into my shirt.
Think of it as a money belt, but with less sweat stains in hot destinations.
Bonus: If you like to work out or go jogging, you won't need to carry your keys in your hands or awkwardly tie them to your shoelaces.
When it comes to personal safety gear, one brand to get on your radar is Pacsafe – a leader in the world of travel safety products, particularly when it comes to anti-theft backpacks and bags.
They utilize a number of technologies in their gear, like cut resistant fabric, lockable zippers, RFIDsafeTM blocking materials (that keep your personal documents and credit cards from being scanned), and the ability to fasten your bag to a secure object.
Depending on what type of trip you're going on, you can peruse their travel backpacks, day packs, camera bags, carry-on bags, handbags, wallets, wheeled luggage, and more.
Bonus:
The company also keeps sustainability in mind. Along with pledging to remove all virgin plastic from their supply chain by 2025, they donate 1% of every sale to turtle conservation projects.
If you're looking for the safest travel backpack, definitely check out Pacsafe!
7. Virtual Private Network (VPN)
You really should never use the internet without a VPN, which hides your online activity. This is especially true when traveling and regularly using public WiFi.
Unfortunately, we live in a world where people are constantly trying to steal your identity and personal information, and a VPN helps to protect you from hackers and online prowlers by hiding your IP address, browsing activity, and personal data when using WiFi.
One highly-rated VPN is NordVPN, which has a number of powerful features – like their ​​Threat Protection, which makes your browsing experience safer and faster without tracking your actions online.
Even if you accidentally install malware or click a malicious link, the feature neutralizes cyber threats before they can do any real damage to your device or data.
I've written about these apparel pieces a lot over the years, and for good reason: they're genius!
These pickpocket-proof garments are my favorite travel safety gear essentials, as they feature hidden interior pockets so crooks never know you have credit cards and cash. This keeps your valuables safe, while alleviating the need to carry a purse.
A few of my favorite Clever Travel Companion Garments include:
All of the above-mentioned garments take up almost no space, making it easy to have a travel safety plan while flying with only carry-on luggage.
Combine them with the Jase Case from Jase Medical for maximum health and safety protection on the road.
Can you tell I love safety travel gear with hidden pockets?
Speakeasy Travel Supply Co was started by fellow travel bloggers from Beers & Beans, based on their own travel safety needs.
These hand-made scarves come in a wide-variety of patterns, with styles made for all seasons (so yes, you can totally find a hidden pocket scarf to wear in Thailand!).
But the beauty isn't just in the style, as the hidden pouches on these scarves offer a place to secretly store you valuables.
Best Personal Travel Safety Gear
There are many important things to carry while traveling abroad, and a door stop is one of them.
The scary truth:
Like your apartment, your hotel room can be robbed. Or worse.
A rubber door stop is a good travel safety item to bring that can add an extra layer of protection to your guestroom.
Along with a simple rubber door stop, you might consider purchasing one with a security alarm – like this door stop that includes a 120db alarm.
This way, if someone tries to break into your hotel room, you'll be awoken before they have a chance to get in.
A personal safety alarm should be at the top of any list of safety items for travelers, as it includes a loud siren that you can set off when needed.
The idea:
Attackers — both humans as well as animals like bears — will get scared and run off. This means you should also wear the alarm whether you're wandering a city or hiking in the woods.
While there are many brands to choose from, She's Birdie alarms are made for women by women (though they are also great for male travelers).
They offer two powerful travel security products, both of which can be worn as a keychain:
The Original Birdie, which features a 130db alarm and flashing strobe light designed to deter an attack, and the Birdie+, which also includes 24/7 live support.
Feel good knowing that a percentage of your purchase get donated to organizations supporting women's safety, shelter, and health.
This is truly a piece of travel security gear you shouldn't leave home without, whether you're exploring another country or your own neighborhood.
This is another powerful piece of travel safety gear that scares using loud sound.
I've been wearing my Fox Sonic Safety Whistle for years. It especially makes me feel safer when hiking solo, as I've had issues with angry dogs chasing me on trails in the past.
As with the personal alarm, this safety whistle can scare away both humans and animals.
If you're like me and enjoy cycling while traveling, it's important that when riding at night you're visible to cars.
While a helmet, bike lights, and bright clothing are also important pieces of bike safety gear, I like glow bracelets and glow vests to make sure I'm definitely seen.
And hey, if you've got a rave to go to they can act as a funky accessory, as well!
14. Personal Locator Beacon (PLB)
One of my top solo hiking tips – which is also smart advice for anyone going on a remote adventure in general – is to carry a personal locator beacon (PLB) or satellite messenger, like the popular Garmin inReach Mini 2.
Having one of these is key if you'll be in a remote area, as both of these tools can help you send SOS messages when it danger.
Just make sure to check the coverage map for the device(s) you're considering to make sure your specific trail is covered.
You can check this guide for additional help with choosing a PLB or satellite messenger.
Best Travel Safety Essentials To Be Ready For Anything
Developed by the American Red Cross, this all-inclusive app serves as a go-to resource for what travelers can do in the case of 14 different types of emergencies and disasters within the U.S.
Users can customize more than 35 emergency alerts based on their location and where their contacts live.
The Emergency App also contains a kit of emergency first aid info advising on everything from heart attacks to heat stroke. It's truly one of the top travel safety apps you can download!
No list of travel safety equipment would be complete without discussing gear for staying connected – which Airalo can help you do.
Airalo is a global eSIM company that lets you access the internet from almost anywhere, at any time. I've used it on multiple trips, including in remote Mongolia, and it's exceeded my expectations.
Sure, you can usually buy a local SIM Card, which may or may not work. And there is public WiFi, which may or may not be available. But, Airalo offers a better solution.
Airalo helps ensure you're never without a connection, which is vital when traveling in a place you're unfamiliar with.
Not only does having a connection mean you can always look up directions and things to do, but it also allows you to keep loved ones up-to-date on your whereabouts or call for help if needed.
Plus, being connected is important for getting out of sticky situations. For instance, as a solo female traveler who goes on numerous road trips each year, it's imperative I have a working phone in the car at all times.
Airalo provides service in over 200+ countries and regions. They offer an array of data plans based on your destination, the length of your trip, and how much data you'll want to use. You'll receive notifications if you begin running low on data, and you can quickly and easily top up your eSIM online.
Of course, no safety packing guide would be complete without mentioning travel insurance – an absolute travel essential!
While you hope everything runs smoothly, sometimes travel just doesn't go according to plan. This is why I recommend always purchasing travel medical insurance.
The scary truth is it only takes one bad accident to lose everything — or be thankful you were covered.
Personally, I use SafetyWing, as they've got a large network, offer both short-term and long-term coverage (including limited coverage in your home country), are budget-friendly, and offer $250,000 worth of coverage with just one low overall deductible of $250.
Travel Safety Gear For Every Situation
I hope you found this list of travel safety items valuable.
Remember, it's important to consider all aspects of travel safety when choosing what to pack.
Of course, personal safety is important, but you shouldn't forget things like online security and travel health, too.
And when it comes to travel health, remember that the Jase Case can help protect you from a wide variety of ailments and illnesses that can ruin your trip – and even put your life in danger – if you're not prepared.
Again, this isn't meant to scare you, but to empower you to have a plan for anything that might threaten your health and safety on the road.
Bonus: Score $10 off your first Jase Case with code JESSIEONAJOURNEY10.
What travel safety gear items would you add to this list?
Enjoyed this post on travel safety essentials? Don't forget to pin it for later!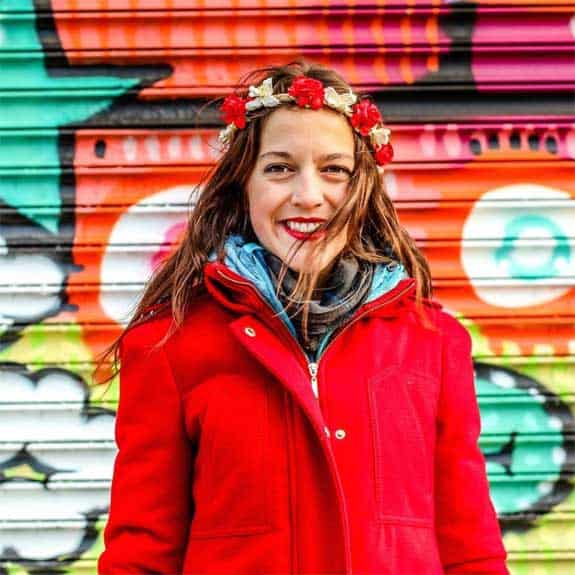 Hi, I'm Jessie on a journey!
I'm a conscious solo traveler on a mission to take you beyond the guidebook to inspire you to live your best life through travel. Come join me!
Want to live your best life through travel?
Subscribe for FREE access to my library of fun blogging worksheets and learn how to get paid to travel more!