11 Amazing Places For Solo Travel In The Middle East
By Jessie Festa. This guide to traveling alone in the Middle East contains affiliate links to trusted partners!
Looking for unforgettable places for solo travel in the Middle East?
Then you're in the right place!
The Middle East often gets a bad rap when it comes to travel safety; however, the truth is, with the proper research and planning, solo travel to the Middle East can be safe and rewarding.
Of course, the Middle East is a transcontinental region comprised of many diverse countries and cultures, so it's impossible to say every single destination is great for traveling on your own.
This is exactly why I created this guide: to help women (and men) discover some of the top places to travel solo in the region.
Below, find recommendations from real travelers on where to travel solo in the Middle East while having a great time.
Disclaimer: Please always check current travel advisories for a particularly country before booking a trip.
Confidently Enjoy Solo Female Travel In The Middle East [Free Course]
But first, before we discuss the top destinations for solo female travel in the Middle East, I invite you to grab a seat in my free Savvy Solo Traveler E-Course.
The 6-day course is designed to help you feel confident about booking your first solo trip and exploring the world alone.
Lessons include:
Common solo travel fears (like flying alone for the first time) and how to overcome them
How to choose your perfect solo trip
How to tell loved ones you're hitting the road solo
Mentally preparing for your solo journey without losing your mind
Essential steps for staying safe on a solo trip
How to take amazing solo selfies
Once you've grabbed your seat, read on to dive into the solo female travel guide and learn about some of the best places for solo travel in the Middle East and how to travel alone successfully.
What Is The Middle East?
As mentioned above, the Middle East is a transcontinental region encompassing countries in southwest Asia and, typically, part of northern Africa.
The term "Middle East" is actually relatively new, coined at the end of the 18th century by the British foreign service.
According to TeachMideast, it was originally used to distinguish the area east of the Near East – the Balkans and the Ottoman Empire — and west of India, including Afghanistan and Persia.
It's interesting to note that the term is entirely Eurocentric, as the "east" part of "Middle East" refers to the region being east of western Europe — though today the term Middle East is also largely used within the region itself.
The exact countries included in the Middle East differ depending on your source, though most would agree it includes:
Bahrain
Egypt
Iran
Iraq
Kuwait
Lebanon
Oman
The Palestinian Territories
Qatar
Saudi Arabia
Syria
United Arab Emirates
Yemen
Often, the Middle East also includes:
Where Is The Middle East?
The Middle East is located mainly in western Asia, as well as parts of northern Africa and southeastern Europe.
Is The Middle East Safe For Solo Travel?
With proper research and planning, solo travelers to the Middle East can absolutely have a fun, safe, and memorable trip.
Whether you want to explore spirituality and religion, shop the stalls of local bazaars and souks, have an adventure hiking mountains and sand dunes, or something else, the Middle East is full of opportunities to immerse yourself in local culture and natural beauty.
Of course, not every Middle Eastern destination is alike — particularly in terms of safety and political stability. Therefore, it's vital to also do your own research before booking a trip.
It's also important to stay aware of periods of civil unrest or other events that may make traveling to a certain place less safe than it typically would be. The US Department of State website (or your own country's equivalent) is an excellent resource.
Additionally, if you're feeling uneasy and would prefer to have a guide, companies like G Adventures offer small group trips where you can arrive on your own and then travel around with new friends on a pre-organized itinerary.
What Are The Safest Places To Travel In The Middle East?
According to the 2022 Global Peace Index — a report that measures the relative position of nations' and regions' peacefulness — the safest places to visit in the Middle East include:
Qatar (#23 in the entire world!)
Kuwait (#39)
Jordan (#57)
United Arab Emirates (#60)
Oman (#64)
Morocco (#74)
Tunisia (#85)
Bahrain (#99)
Here is a snapshot from the report. In the Regional Rank column you can see how a country compares to the rest of the Middle East and North Africa, while the Overall Rank column shows how the country compares to the rest of the world:
To put this into perspective, the United States ranks in position #129.
The below list of recommended places for solo travel in the Middle East contains a few of these countries, as well as countries that may be better suited for more experienced solo travelers.
Best Places For Solo Travel In The Middle East
Traveling to the Middle East alone can be daunting, especially if it's your first time to the region. Luckily, this guide can help you narrow down some of the best places to travel solo in the Middle East, including:
1. Morocco
Morocco is a very popular travel destination in the Middle East and for good reason: every corner looks like it could have been saved to your Pinterest board!
Surrounded by miles of desert, you'll find luxurious riads, ceramic tiled temples, and the buzz of the lively bazaars. It's a hard destination to beat for a culturally immersive adventure!
Many people head to the glamorous capital city of Marrakesh first with the vibrant Red Square (Jemaa el-Fna) overlooked by the Koutoubia Mosque. You'll find classy restaurants, a vibrant labyrinth of a marketplace, elegant hotels, and even a garden once owned by Yves Saint Laurent called Majorelle Garden (Jardin Majorelle).
But, don't overlook other Moroccan destinations while you're here. The historic walled city of Fes may not be as polished; but what it lacks in beauty, it more than makes up for with culture. You can't miss out on a visit to the golden doors of the Royal Palace or the (somewhat smelly) Chouara Tannery where you can learn how they make those gorgeous leather products to sell.
Chefchaouen is also just a short ride away, and is known as the "Blue Pearl of Morocco" as the whole city shines in a coat of blue paint. According to some, this is to ward off mosquitos!
It's gorgeous for photos, very relaxed, and makes a welcome change from the busier cities. You can also admire waterfalls — like the Akchour Waterfalls — and the views from the Spanish Mosque are breathtaking.
Finally, round off your solo trip to Morocco with a journey into the dunes of the Sahara Desert and sip on Moroccan mint tea in a traditional Berber camp.
It's important to note that while Morocco is full of incredible things to explore, it isn't the easiest country to visit as a solo female traveler. The culture is predominantly Islamic, which means a firm patriarchal society; however, as long as you come with an open mind, respect the culture, and dress conservatively, Morocco will be one of the best adventures you will ever have!
Pro tip:
Don't be afraid to ignore people, be rude, or say no. If you're a woman, prepare for lots of catcalling. Rise above it and alert authorities if you feel unsafe.
Recommended by Sophie from Third Eye Traveller
Morocco Solo Travel Resources:
Click here for a list of top-rated Morocco tours.
Click here for a list of top-rated Morocco hotels.
2. Dubai (United Arab Emirates)
Nestled between the Arabian Gulf and the sands of the Arabian Desert, Dubai in the United Arab Emirates is a city like no other and is one of the best places for solo travel in the Middle East.
This bustling metropolis is home to soaring skyscrapers, world-class shopping, and some of the most luxurious hotels in the world.
But, what makes Dubai truly special is its culture and heritage. From its traditional souks to its beautiful mosques, Dubai offers solo travelers to the Middle East a chance to immerse themselves in a new and rich culture.
One of the top places to visit in Dubai is the Burj Khalifa. This towering structure is the tallest building in the world, and its observation deck offers incredible cityscape views. The Dubai Fountain is next to this iconic structure, which puts on a spectacular show every evening.
If you're looking for some retail therapy, head to one of Dubai's many shopping malls. The Dubai Mall is the largest in the world and offers an incredible range of shops, restaurants, and attractions.
For a more traditional shopping experience, check out the local souks scattered throughout the city. Here, you can haggle for spices, textiles, and gold jewelry.
No solo trip to Dubai would be complete without a visit to the desert. Plenty of companies offer safari tours, and you can even go sandboarding or spend the evening beneath the stars.
Other must-see Dubai attractions include:
Dubai Miracle Garden
Dubai Creek
Dubai Frame
Jumeirah Mosque
Jumeirah Beach
Burj al Arab
Dubai is the perfect destination for solo travelers because it is ultra safe. With a low crime rate and strict laws against things like public intoxication and littering, you'll never have to worry about your safety while wandering around the city. It's one of the few places in the world where women can walk around at night without fearing for their safety.
Additionally, your chances of getting scammed in Dubai are very low. You can take a taxi without worrying about being overcharged or your safety, and local businesses are honest and upfront about their pricing.
Last but not least, solo travelers will love Dubai because there is always something to do. It's the perfect destination for travelers who want to pack their itinerary full of activities. There's a new and exciting adventure every corner you turn.
Pro tip:
Make sure to grab a free SIM card at the airport when you arrive. Go through a booth with an officer during the customs process, and they'll give you a SIM card with one free GB for 24 hours.
Recommended by Disha from Disha Discovers
Dubai Solo Travel Resources:
Click here for a list of top-rated Dubai tours.
Click here for a list of top-rated Dubai hotels.
3. Kuwait
Kuwait is one of the smaller, less visited destinations along the Persian Gulf. Unlike the ultra glitzy super-cities of its neighboring countries, Kuwait City boasts a more humble approach to a modern city with a few pockets of old-world charm.
Start your trip off with a visit to the Old City of Kuwait, the historic center where you can get a glimpse into how Kuwait looked before modernization. Here you can enjoy authentic, Kuwaiti cuisine among the locals, go shopping in the souks, and maybe even hit up a shisha (hookah) bar or two.
Other things not to miss while in Kuwait are the Grand Mosque, Kuwait Towers, and Sheikh Jaber Al-Ahmad Cultural Centre. These sites will certainly help you realize why Kuwait is one of the best places for solo travel in the Middle East.
You may also want to spend a day or two hopping around some of the world class museums, such as the Scientific Centre or the National Museum.
For the shoppers, you'll want to head straight to the mega-malls of Kuwait, where locals come to hang out to avoid the daytime heat. There are tons of glamorous malls to explore, but the absolute best is The Avenues, which is more of an indoor city.
If you'd like to get out of the city, a popular day trip is booking a desert excursion, where you can visit old desert villages, ride camels during sunset, and overnight in a desert camp.
Kuwait is great for solo travelers because it provides the best in both adventure and convenience. It's a safe country, plus it's easy and affordable to get around safely by taxi. There are a ton of expats, meaning most people speak English.
As a solo traveler, you can feel a sense of security, while also exploring a much less visited country, for the feeling of novelty.
Pro-tip:
It is a bit more conservative than the likes of Dubai. Be sure to bring clothing to cover your shoulders, chest, and knees at all times — and if you can cover your ankles, even better. Bring a headscarf for entering the mosques, as well.
Kuwait is also known as one of the hottest countries in the world, so opt to visit in winter for optimal temperatures. Summers are really uncomfortable, even for locals.
Recommended by Jacqueline of Your Travel Flamingo
Kuwait Solo Travel Resources:
Click here for a list of top-rated Kuwait tours.
Click here for a list of top-rated Kuwait hotels.
4. Egypt
Egypt is one of the best places for solo travel in the Middle East if you're up for an adventure! With so many historical sights and even an ancient world wonder, Egypt is sure to leave an impression.
Most visitors will fly into Cairo, the lively capital with many things to do. The city is buzzing with activity, and walking through Islamic Cairo and Coptic Cairo offer so many colorful sights, delicious smells, and hidden alleyways.
The Khan-al-Khalili market is an open air bazaar where one can find just about everything. Handcrafted metalwork, glass, and woodworking can be purchased — and sometimes the artists showcase how these pieces are created.
The famous Pyramids of Giza are also a must-see. They live up to any expectations you have, towering up into the sky with the Sphinx looking on. For an extra fee, you can even climb up into the tombs through the thieves' entrance!
For anyone who wants to relax on the Red Sea, Hurghada is a popular seaside resort town. The scuba diving here is world-class, and the many restaurants, bars, and nightclubs will keep you busy.
I found that by traveling solo, I was able to meet many local Egyptians and learned that they genuinely want visitors to fall in love with their country. And though Egypt has a reputation for scams, hassles, and even danger, my experience was mostly the opposite.
Pro tip:
Females should be sure to dress appropriately. Covering up not only helps you to blend in better, but it also shows respect for Egyptian culture.
Also, be sure to carry small bills as tips are expected in most service situations.
Recommended by Monica from This Rare Earth
Egypt Solo Travel Resources:
Click here for a list of top-rated Egypt tours.
Click here for a list of top-rated Egypt hotels.
5. Jordan
For the adventurous solo traveler, Jordan has so much to offer! It's truly one of the best places for solo travel in the Middle East.
Jordan can be visited in a week or more, or just several days depending on how much you'd like to see. The country is well known for its stunning red rocky desert landscapes in Wadi Rum that look like Mars, as well as its Bedouin history and culture in places such as Petra.
Jordan also borders Israel and the Dead Sea, and many tour operators offer day trips to both from Amman, Petra, and Wadi Rum.
If you want to see all Jordan has to offer, you can also check out some of the Roman ruins around Jerash.
Jordan can be an expensive country and the costs for tours can add up quickly. If you're confident driving, I highly recommend renting a car and doing a road trip around all of the tourist places.
Most things like Petra and Wadi Rum are only two to three hours apart from each other and Amman, which you would most likely be flying into.
Jordan is a fantastic destination for solo travelers. It's very safe and has so much to see and do.
Even if you aren't into a lot of the outdoor activities that the tour companies offer, you could always go and book a weekend at one of the many resorts along the Dead Sea or go glamping in one of the famous Martian Dome hotels in Wadi Rum.
Pro tip:
Be sure to purchase the Jordan Pass ahead of time with your visa, which will grant you access to most of the parks in the country. If you purchase entrance separately it will cost you way more.
Recommended by Lauren from Freedom not fate
Jordan Solo Travel Resources:
Click here for a list of top-rated Jordan tours.
Click here for a list of top-rated Jordan hotels.
6. Lebanon
Lebanon is a fantastic place in the Middle East for solo travelers. Its capital of Beirut is diverse and unlike any other Middle Eastern city. You'll see churches next to mosques, veiled women next to women in crop tops, and you can go skiing in the mountains in the morning and be on the beach by the afternoon!
In terms of places to visit, it's recommended to head to the Corniche – Beirut's promenade on the Mediterranean coast. The views are spectacular and there is a really Mediterranean vibe.
Visit nearby Raouché, two giant rocks coming out of the sea that Beirut is famous for. Boats can even take you around the rocks and through the arch.
In the evening head to the stunning Mohammad Al-Amin Mosque when it is lit up. It's an incredibly stunning sight to see.
Beirut is also known worldwide for its impressive nightlife, so hit up Gemmazye Street and the Mar Mikhael neighborhood if you're keen to see how Beirutis party!
Lebanon is a small country so it is easy to do day trips from Beirut. Head to nearby Byblos — a laid-back coastal town that is a UNESCO World Heritage Site as it's one of the one of the oldest Phoenician cities, inhabited since Neolithic times. Here you can stroll around the local bazaar and explore Byblos Castle, a Crusader castle dating back to the 12th century.
On the way back to Beirut, stop at Mount Harissa to see the Virgin Mary (Our Lady of Lebanon) statue — Lebanon's version of the Christ the Redeemer statue in Rio.
Now, in terms of why Lebanon is great for solo travelers, Beirut is one of the safest cities in the Middle East, and is one of the most open-minded cities in the Arabic speaking world.
Beirut also has a vibrant LGBTQ+ community, and is a very accepting city when it comes to same-sex relationships.
Unlike many places in The Middle East, there are several hostels in Beirut, which can help solo travelers keep costs down while also meeting other people.
Lebanese people tend to be very welcoming, and while Arabic is the country's official language, most Beirutis also speak English and French — which will make it easier for you to meet locals while traveling.
These are just a few of the many things that make Lebanon one of the best places for solo travel in the Middle East!
Pro tip:
Lebanon uses the Lebanese pound and USD interchangeably, so bring USD. Both currencies are accepted everywhere.
In fact, even ATM machines give out USD, and the exchange rate is always the same so there is no need to convert your USD to Lebanese pounds. It is more convenient to just use USD, as Lebanese pounds are difficult to exchange outside Lebanon.
Recommended by Catrina from 24 Hours Layover
Lebanon Solo Travel Resources:
Click here for a list of top-rated Lebanon tours.
Click here for a list of top-rated Lebanon hotels.
7. Qatar
Qatar is an intriguing country in the Middle East where the Old World meets the New World.
Go back in time by sailing the bay on a traditional dhow ship or by walking through Souq Waqif — the popular evening marketplace in Old Town Doha where you'll find authentic Arabic cuisine, handicrafts, spices, and even a falcon market.
During the day, travelers can take a desert safari through the sand dunes or explore an artificial luxe island called The Pearl-Qatar.
If you're interested in architecture or a more cultural tour of Qatar, be sure to visit the Museum of Islamic Art, the National Museum of Qatar, and Katara Cultural Village.
Ranked in the Top 30 Safest Countries in the World by U.S. News & World Report, Qatar is perfect for solo travelers.
Getting around via Uber or public transportation is cheap, and friendly locals are more than willing to help point you in the right direction.
Qatar Airways also offers a stopover package for those with layovers in Hamad International Airport (Doha's main gateway), making it easy to turn one trip into two.
Pro tip:
The best time to visit Qatar is typically considered to be October to May. This is not only when there is a lot going on in terms of attractions and events, but it's also when the weather is most pleasant. This is very important to consider, as summer is wildly hot — sometimes reaching up to 122°F!
Recommended by Michelle from Wander Eat Write
Qatar Solo Travel Resources:
Click here for a list of top-rated Qatar tours.
Click here for a list of top-rated Qatar hotels.
8. Türkiye (formerly Turkey)
Solo travel to Turkey (now called Türkiye) is a great idea for many reasons. The country is extremely safe, so long as you stay away from the Syrian border — which no tours or buses go to anyway.
Women traveling solo in Türkiye can expect to feel very safe. You may get catcalled a bit after dark, but otherwise, even with your head uncovered and your shoulders bare, you can walk safely through the streets.
Türkiye is an incredible country to travel solo because it has such a rich and varied history. From the Roman ruins of Ephesus to remnants of the Ottoman Empire in Istanbul, there's so much to see and learn.
There are also plenty of activities for solo travelers in Türkiye. Hiking in Cappadocia or Pamukkale, horseback riding in Antalya, or taking a cooking class while traveling solo in Istanbul are just some of the possibilities.
And of course, you must try a hot air balloon ride above the Goreme Open-Air Museum!
If you're looking for a solo travel destination in the Middle East that is safe, interesting, and full of things to do, Türkiye is the perfect choice. Just know it'll be hard not to come home with a slew of stray cats and dogs that you'll surely befriend as you explore the ancient streets.
Looking to get pampered on a budget? A Turkish bath is the perfect place for a unique beauty treatment that will leave you very thoroughly cleansed.
Pro tip:
Tie a scarf to your backpack or purse so you always have one on you for visiting religious areas.
Also, Friday is a day of prayer and rest, so expect many shops to be closed on this day.
Recommended by Nina from Ottawa Things To Do
Türkiye Solo Travel Resources:
Click here for a list of top-rated Türkiye tours.
Click here for a list of top-rated Türkiye hotels.
9. Israel
Israel is hands down one of the best places for solo travel in the Middle East. It is a modern country with a rich history, and most importantly, it is safe and easy to get around.
As a female traveler myself, I think that when we ladies use common sense and keep our wits about us, just as we would in our own homelands, we are fine.
While there are many great destinations for solo travel in Israel, one that I highly recommend is Akko (also called Acre), an ancient walled port city in northwest Israel and one of the few cities in Israel where Arabs and Jews live together.
The Old City of Akko is classified as a UNESCO's World Heritage Site, thanks to the fact that it has retained its character from the Ottoman 18th and 19th centuries. Additionally, both below and above the ground you can see the almost intact remains of the Crusader town, dating from 1104 to 1291.
Not only is Akko rich in history, but it also has a stunning location on the coast, meaning that along with exploring history and culture, solo travelers can enjoy the turquoise waters of the Mediterranean Sea.
In terms of things to do in Akko for solo travelers, make sure to visit the Ahmed Al Jazzar Mosque, the largest mosque in Israel (outside of Jerusalem) highlighting Ottoman architecture.
You should also explore the Hospitaller Commandery of Saint-Jean-d'Acre and walk through the Templars Tunnel. This complex was once the center of Crusader operations in the city. The tunnel was discovered only in 1994 and when you walk through it, it is as if you're stepping back in time.
Love nature? Make sure to spend time in the Bahá'í Gardens. The Bahá'í Faith grew out of the Shi'ite branch of Islam. Here you can explore the beautifully manicured gardens centered around a Bahá'í mansion and shrine. This is where the religion's founder, Baha'u'llah, lived his final years and where his remains were placed.
Another highlight is walking to the Port of Akko, where you can take a regular boat — or a more adventurous fast boat — for a ride along the old walls of the city.
Or, if you prefer the beach, there is Argaman Beach, which is one of the most beautiful beaches in Israel and features all the facilities you'll need.
Hungry? Akko is famous for its delicious food, from renowned chefs to street food. My personal favorite dishes are hummus and labane, though seafood lovers should head to Uri Buri Restaurant for the best fish dishes in town.
Continue eating your way through the narrow and colorful alleys of the local souk, where you can find food stands, spices, gifts, souvenirs, and other local products.
Pro tips:
Solo travelers shouldn't walk around the Old City of Akko on their own at night, as the streets are a confusing maze of alleys and it's easy to get lost.
Additionally, it's recommended at some point to book an organized tour through the Old City. Whether you're interested in history, culture, food, or something else, there are numerous tour options to choose from.
Recommended by Diti from My Trendy Trail
Israel Solo Travel Resources:
Click here for a list of top-rated Israel tours.
Click here for a list of top-rated Israel hotels.
10. Iran
In my opinion, Iran is one of the most misunderstood yet interesting countries in the Middle East.
For me, it definitely was one of the countries where I felt most alive. I am aware most people won't understand why someone would choose this destination; however, if you have felt the call to travel to Iran alone, I encourage you to do so.
I did it and can tell you it was a safe and incredible experience.
In fact, I encourage you to travel to Iran solo, especially if you are a woman. Traveling as a woman alone can have disadvantages in many countries; but, in my experience, this is not the case in Iran where you will get all kinds of courtesies.
Plus, as a female traveler you will have certain privileges, such as getting to interact closely with the local women and seeing the beauty that Iranian women hide under their hijabs.
Most travelers in Iran take the route from Tehran to Shiraz, which passes through Kashan, Isfahan, Yazd, and possibly a desert town. This route can easily be done by bus, which is a safe and comfortable experience.
Just be prepared to be the center of attention, because everybody will want to talk to you! Go with the flow and enjoy these casual conversations: Iranians are this country's greatest treasure, and buses in Iran are the perfect place to make new friends.
Just note that citizens of certain countries will need to be accompanied by a guide at all times, such as travelers from the United States.
Pro tip:
Whenever you meet Iranians, the conversation will most likely end with an invitation to their homes. If this happens, I advise you to say yes! These interactions with locals will likely be the best part of your trip.
Respectful, fun, and very kind, Iranian locals welcome travelers with open arms. They will thank you for having chosen their country and will show you the real meaning of hospitality: giving without expecting anything in return.
*Note: I realize there are currently protests going on in Iran. Having seen how well foreigners are treated in this country, I can only imagine it is still safe to visit Iran right now; however, it may be wise to wait a bit to visit. Most people in Iran are hungry for freedom, and big changes in the country may be coming soon.
Recomended by Ana of Ani Anywhere
Iran Solo Travel Resources:
Click here for a list of top-rated Iran tours.
Click here for a list of top-rated Iran hotels.
11. Iraq
Iraq is probably the most mysterious travel destination in the Middle East. Due to a series of wars and the presence of the Islamic Caliphate in the recent past, Iraq was labeled as an unsafe place; however, things have changed, and now the country offers Visa on Arrival for the citizens of several countries.
Iraq is associated with ancient Mesopotamia — the cradle of civilization and the land between two rivers, the Tigris and Mesopotamia.
It is where many believe the first city was founded, writing started, the first wheel was invented, and the basics of mathematics and science were born with the Hanging Gardens of Babylon, the Tower of Babel, and the Code of Hammurabi.
Iraq is full of archeological treasures, making it a perfect travel destination for history-lovers.
Although Babylon is the most famous ancient city, all you see is the result of attractive reconstruction without much historical value; however, you can take a boat through the Mesopotamian Marshes with the unique reed houses of the Ma'dan people.
The Great Mosque of Samarra with its spiral-shaped Malwiya Minaret, the flourishing trade city of Hatra from the 2nd century, and the Ziggurat of Ur — one of the best preserved of such pyramid-shaped religious monuments — are some of the highlights of traveling to Iraq.
Baghdad, the capital along the iconic Tigris, recently opened the Iraq Museum with precious artifacts from its archeological sites. It has other historical places, too, such as the medieval Mustansiriyah Madrasah scholarly complex and the Abbasid Palace.
You also cannot miss the cities of Karbala and Najaf, where the holy shrines of Imam Hussein and Imam Ali with their diamond-like interior decorations are some of the most important pilgrimage sites for Shia Muslims.
Mosul is still under reconstruction after the inconceivable destruction by ISIS; still, the architectural gems discovered amid the ruins and seeing the reconstruction makes it an important place to visit in Iraq.
Finally, the autonomous Kurdish part of Iraq — with its high mountains, waterfalls, and deep canyons — sharply contrasts with the rest of Iraq. Apart from the stunning landscape, in Iraqi Kurdistan you can visit Christian monasteries and the Yezidi pilgrimage site, Lalish.
Pro tip:
Due to the series of security checkpoints and lack of English speakers, Iraq is still difficult to travel around; however, local people have built an online network to assist individual travelers.
Therefore, my top recommendation for you as a solo traveler in Iraq is to join the Iraqi Travelers Café Facebook group and contact locals who can help make your solo trip unforgettable.
Recommended by Agnes from Voices of Guides
Iraq Solo Travel Resources:
Click here for a list of top-rated Iraq tours.
Click here for a list of top-rated Iraq hotels.
Travel Insurance For Your Solo Trip To The Middle East
When exploring the top places to travel solo in the Middle East — or anywhere else in the world — it's wise to get travel insurance.
One of the best travel medical insurance for travelers is SafetyWing as they've got a large network and offer both short-term and long-term coverage — including coverage if you're traveling for months as well as limited coverage in your home country.
Additionally, SafetyWing is budget-friendly and offers $250,000 worth of coverage with just one low overall deductible of $250.
Click here to price out travel insurance for your trip in just a few clicks.
What are your favorite places for solo travel in the Middle East?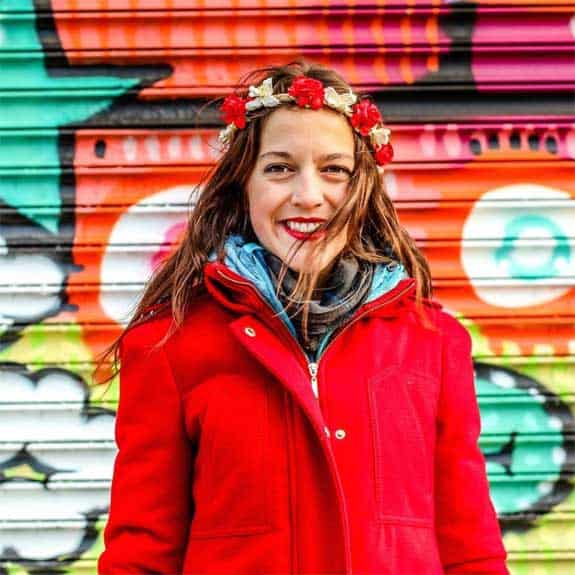 Hi, I'm Jessie on a journey!
I'm a conscious solo traveler on a mission to take you beyond the guidebook to inspire you to live your best life through travel. Come join me!
Want to live your best life through travel?
Subscribe for FREE access to my library of fun blogging worksheets and learn how to get paid to travel more!