Scared To Travel Alone: How 22 Globetrotters Overcame Their Solo Travel Anxiety
Scared to travel alone?
You're not the only one.
We asked 22 globetrotters to share their top solo travel fears — and how they overcame them.
The truth:
Solo vacations can be extremely rewarding, as you'll grow your relationship with yourself and learn what you're truly capable of.
Keep reading for a serious dose of solo travel empowerment.
Bonus:
Need help deciding where to go solo?
My free and fun travel personality quiz will help you uncover your perfect type of trip — with unique experience suggestions included — based on your responses to 10 visual questions.
Psst! Don't forget to pin this post for later!
Solo Travel Packing List
Along with your usual trip essentials, solo travelers shouldn't leave home without:
My Favorite Solo Female Travel Destinations
Is solo travel fun? It absolutely can be, especially if you choose solo-friendly places tailored to your interests. With that in mind, I wanted to quickly share some of my favorite solo female travel destinations:
Watch the one-minute video above to learn nine of them. All of these I felt were safe to explore on my own. Along with international destinations, the video showcases some of the best solo trips in the US.
Afterward, please share in the comments below what solo travel destinations you'd add to the list.
Afraid To Travel Alone: How To Travel By Yourself (& Feel Confident)
Here is what 22 female travelers and one male traveler had to share about being scared to travel alone — as well as overcoming that fear, including essential solo female travel tips.
It's normal for anxiety to creep in as you weigh the various solo travel advantages and disadvantages, though hopefully the following short travel stories help you see it's possible to overcome — so that you can experience the ultimate feedom of traveling alone.
1. A Previous Scary Experience Held Me Back
I've always enjoyed traveling solo, but when I went to India in 2016, I had a scary experience while alone in Varanasi that made me feel fearful about traveling alone in the future.
For a little while afterwards, I had solo travel anxiety.
I tried to avoid booking solo trips and ended up traveling less as I had to wait for a convenient time for my friends to travel with me.
Eventually, I decided to pluck up the courage to take another solo trip.
How?
I reminded myself how much fun I'd had on my other solo trips to-date.
In fact, even when I was in India, I didn't let that one bad experience ruin my entire trip.
And as many of my friends pointed out, I stayed calm and handled the experience in a positive way.
This helped me realize that I'm actually more than capable of having a successful and enjoyable solo trip.
2. Hostel Dorms Freaked Me Out
At the young age of 51 — after 15 years of traveling the globe extensively as a couple — I found myself single and planning a solo trip to Paris and London.
I quickly realized that staying in hostel dorms was the wisest lodging option for my limited solo travel budget; however, it was those dorms that I so desperately dreaded.
Let's just say it had been a while since I shared my bedroom with strangers.
My head was filled with tales of smelly dorms and rowdy inconsiderate backpackers.
In addition, I wondered if I'd get any sleep at all in a hostel dorm.
So I pushed my concerns aside and went through all the booking sites reviews, reading as many travel blogs from other female solo travelers as I could find.
My hope was to find encouragement and motivation.
And I did.
Tips and tricks from fellow midlife solo travelers inspired me, putting my discomforting thoughts to rest.
Life begins at the end of your comfort zone, right?
"If other mature female travelers can do this so can I," said that little voice in my head, as I reserved my first dorm bed in a Paris hostel.
3. Potential Scary Encounters Abroad Made Me Nervous
My biggest fear when traveling is scary encounters abroad.
I'm terrified of being that girl that goes missing or who is attacked on a trip, especially since on my very first solo adventure I was jumped on by a man in a park.
Here's what happened:
I was sitting in a public park in Munich.
There was a pond with some ducks, which seems like the perfect spot to rest my legs and catch up on my travel journal.
Then, this French man came to talk to me.
He sat next to me, and we had this normal conversation about travel.
He seemed nice.
Then things got weird.
After he was done with small talk, he put his hands on me and got on top of me.
I rolled out from under him, grabbed my bag and looked around.
Did anyone see this?
Why wasn't anyone coming to my aid?
I became really aware of my surroundings at that moment.
The park was full of men, and they were all standing around watching this happen.
I was in my second city. and had a lot more travel ahead of me before meeting up with my friends in Amsterdam.
In survival mode now, I ran to the busiest street in the city.
For the rest of that trip, I made sure to stay in busy public spaces.
I could have ended my solo trip; but instead, I learned from it.
Now when I travel to a new city on my own, I have a list of smart things to do/not do.
A few items:
Don't find yourself alone on a path, in an alley or a large park
Don't be too distracted on my phone or in my notebook to see what's going on around me
I also use anti-theft purses and bags (like these) with the locks clasped to protect my things.
For me, it's about traveling smart and staying very aware of my surroundings at all times.
4. A Fear Of Flying Held Me Back
5. Speaking A Foreign Language Made Me Nervous
My fear when I first starting traveling internationally was speaking to people in foreign countries.
I remember going into a store in Brussels and not saying a word to the cashier because I was afraid to speak.
I didn't even say "Thank you" in English!
I think I was afraid they wouldn't know English and I was going to sound really dumb in their language.
As I've traveled more, the fear has diminished.
Now, I regularly try to learn how to say "Hello", "Good Morning" and "Thank you" in the local language.
Learning a few words helps me overcome my fear.
I also learned that some people in foreign countries are just as afraid to speak English so that also helped.
If you just try, many people will be so grateful that you even attempted to speak their language and will be more friendly towards you.
Plus, there are a number of two-way voice translators (like this one), and even online language learning classes over Skype, that can help make communicating easier.
6. My First Day Solo In Europe Was Awful
On my first journey overseas at the age of 17, I was so nervous that I threw up multiple times.
Even worse, I got on the wrong train and ended up stranded for hours in a train station in Switzerland.
I was alone, sick, scare, and had no idea how to contact my family in Canada or my host family that was supposed to pick me up.
Hey, these were the pre-cell phone days.
When I tearfully asked a lady at the ticket counter for help, she slammed the window in my face.
As the sun set, I felt terrified that I would have to spend the night in this grungy train station, where people were getting drunk on the bench beside me.
This was not something I was looking forward to.
That said, I harvested my inner stubbornness — the same trait that allowed me to convince my family to let me go abroad alone in the first place — and marched around the station one last time.
Finally, I found a man at a desk who was willing to help me.
He called my host family in France and within an hour I was in their car on my way to their home.
Suffice to say, this was a pretty horrible first day in Europe.
And I had another three months ahead of me!
I could have let my anxiety get the best of me and go home; but instead, I took a deep breath and told myself that if my first day in Europe was this awful, it could only get better.
And it did.
Staying positive, reminding myself that I am resourceful, and remembering that most people are good and helpful are all techniques I've used to successfully navigate solo trips.
Since that bad day in Europe, I've flown to Haiti alone to volunteer after the devastation 2010 earthquake as well as to Mali to work with an NGO and live with a local family.
If I had let fear win, I never would have been able to have these experiences.
More importantly, I also wouldn't have met amazing people while traveling alone.
That is perhaps the most important thing to remember about traveling solo:
Even if you start out alone, you never will be alone for long.
7. I Imagined All The Things That Could Go Wrong
As a landscape photography fanatic, I've always wanted to visit Iceland for its incredible scenery.
However, it's also somewhere I figured I'd wait and visit with "Mr Right".
Well, I got fed up waiting for him, and booked a solo Iceland road trip in September.
After I'd booked it — and again on the way to the airport — I had a little panic attack.
I'd barely heard of anyone road tripping in Iceland alone.
Was it because it was so remote?
Would anyone find me if I got lost?
Or if I broke down, how would I get help if there was no signal on my phone?
I turned to one of the extremely supportive female travel networks I'm a member of on Facebook.
Within seconds of posting, I had a barrage of "you've got this, you are a strong independent woman" messages, along with "I did the same thing and I was just fine."
Most of my home friends are married with kids, so very few understand my solo travel mentality.
These Facebook girls, however, get it. They said exactly what I needed to hear.
And you know what?
I was just fine.
Iceland is not quite as remote as I'd imagined.
Actually, it's far too popular with tourists!
The roads were clearly marked and the phone signal absolutely fine.
I never felt unsafe or vulnerable, and had the best time.
I'd recommend if you're nervous about traveling solo, reach out to others like you and you'll realize you're not really alone.
8. Getting Sick Abroad Scared Me
My biggest fear when traveling alone is getting seriously ill or injured, especially in a developing country far from home.
While not all health emergencies can be avoided, I prepare by:
Getting any necessary vaccinations
Stocking a good first-aid kit
Protecting myself from mosquito bites
I also always have contact information of reliable hospitals and doctors on hand; any good travel guidebook will provide a list of reputable local English-speaking facilities."
9. Unwanted Attention From Men Made Me Nervous
I've traveled to over 100 countries — most of them solo — but I still remember my first trip abroad alone and how I felt.
What was I going to do all day?
What would happen if I got lost?
One thing I wasn't ready for was the amount of male attention I would get.
I think one of the things you need to be aware of is that you will often receive a lot of unwanted attention in some of the male dominated countries.
My suggestion:
Dress locally (scarf shawls come in handy!), be confident and do not focus on who is right and wrong.
Nothing is foolproof, but you should research the destination to understand their culture.
Here's an example:
When I visited Morocco solo, I received a lot of unwanted male attention.
I remained polite and just kept walking to my destination.
I always knew where I was going next; and if not, I could discreetly look at my app maps.me, which allows you to use maps offline, to find my next destination.
I refuse to allow it to ruin my travels.
10. I Was Nervous To Dine Alone
One of the biggest fears I used to have about traveling alone was the loneliness I would feel at meal times.
More than that, I thought I'd look ridiculous dining alone at a restaurant, when everyone else around me would be enjoying the company of friends, family and a special one.
It didn't take long during my first solo trip to realize I actually quite enjoy sitting by myself, not trying to make small talk as I eat, and properly savoring every bite.
I've also realized that there are many more people eating alone than I would have thought.
In fact, quite often I end up striking up a conversation with others around me.
The best way to do this:
Sitting at the bar rather than at a table — it looks like people sitting at the bar are always more open to conversation.
I have done this in several places in Cape Town — like Knysna Oysters at the V&A Waterfront — and it really works!
If I feel particularly lonely and homesick, which hardly happens, I take out my smartphone and chat to my family and friends while I eat.
There are even times when I want to completely isolate myself and take out my book.
I enjoy eating by myself so much that I now do it at home, too!
11. I Had A Fear Of Being Judged
When I was 19, I desperately wanted to travel abroad, but I was afraid to do it alone.
My main fear:
That people would judge me.
I thought they'd think I was a loser for being by myself, and wouldn't want to talk to me.
To help with my fears I started doing small activities in my hometown by myself, like going for walks in the parks, browsing shops and eating out.
This allowed me to become more comfortable spending time with myself, and over time I realized much of my fear was just inside my head.
Eventually, I gained enough courage and bought a one-way ticket to Ireland. Of course, the first day abroad I was scared. I wanted to hide inside my room, but instead I pushed myself out of my comfort zone and went down to the common room of my hostel.
As a result, my eyes were opened to the wonderful possibilities of solo travel.
As I began to meet many other solo travelers while traveling alone in Ireland, I realized that it's not strange to explore the world on your own.
In fact, it's more common than not.
Now, almost a decade later, solo is the way I prefer to travel.
It has helped me develop so much confidence in myself.
It has opened my eyes to endless possibilities, and has helped me form incredible friendships with strangers from all over the world.
If you want to travel, but are afraid to do it alone, I encourage you to try it.
If you aren't ready for a big trip, start with a small one to build your confidence.
Trust me, you are not the only one out there traveling alone. I know it can be scary to make that first step, but I guarantee the rewards will be worth it."
12. I Was Scared Of Not Being Understood
My main fear about traveling alone is not being understood.
I live in the Philippines, and most people in my country can speak conversational English.
So in my naivety I held the same expectation in other countries.
When I moved to Kuala Lumpur in Malaysia, I found out that locals can speak English in main tourist areas; but in local neighborhoods some people don't understand a word.
I once ate out and ordered a rice meal and water and instead got noodles and iced milo.
I dealt with this issue by learning local words to get by — numbers from 1-10, items I would normally buy in groceries or order in restaurants, phrases to use when asking for directions.
My advice for other solo female travelers is to bring with you a few local words.
It's also smart to bring a phone with data in case you need to translate phrases.
Also, whenever you're afraid to approach someone, just do what I do:
Take a deep breath and go for it!
13. I Was Afraid Of The Burden I'd Put On My Family If Something Bad Happened
As the oldest child and a single mother, I have long been the leader and guiding force in my family.
I help everyone through difficult times, and often ease the financial burdens of siblings and children.
Traveling alone has never been a fear in the typical sense, as I am confident in my ability to get through almost any situation; but it brings anxiety, because of my role in the family.
The idea that if something were to happen to me there may be an extreme burden upon my family is unacceptable.
To address this, I've established a system that ensures they would have the information and assistance needed if something happened to me.
First, my home and affairs are in order before departure:
The house is clean and organized, the bills are paid.
Second, I have prepared a set of documents that includes my will, financial institutions and account information, as well as directions and passwords.
Those documents are mailed to one of my sons in "the envelope," upon each departure. It is never opened, and given back to me upon my return.
Lastly, I have set up a support system of trusted friends to assume certain tasks, including closing online applications, retrieving my affects and contacting my children to initiate insurance claims.
Knowing these actions are all in place to help my family has freed me to travel with much less worry, and I believe it would help others in my position.
14. I'd Been The Victim Of Theft Abroad Before
As female travelers, we are often the "easy" target for shady people.
Well, that's what they think at least.
Anyway, I was scared to travel solo in Paris with my DSLR, because that's a costly item and I'd had my previous camera stolen.
But then I woke up to the reality that it can happen anywhere, even in my hometown, and if I just take a few precautions, I'd feel much safer.
So, what I do now is I…
Never leave my belongings unattended
Watch my surroundings
If the place seems dodgy, I just leave my camera in my bag.
These simple measures make me feel much better and considerably less anxious.
And even if it happens again, I can tell you this:
It won't stop me from traveling the world!
15. I Had Nobody To Talk Me Out Of My "Loneliness" Fear
My biggest fear before traveling alone was that I would be lonely all the time.
I figured that I would be so bored because I would always be doing things completely by myself, and that I would be the only solo traveler out there.
The people around me mirrored this belief back to me, because nobody I knew had traveled solo.
Once I started traveling in Southeast Asia — my first stop — I realized that I was completely wrong about how many other solo travelers there would be.
I was far from the only one!
Just by staying in hostels, which are social by nature, I would have a built-in network of friends pretty much immediately everywhere I went.
It turned out that I was almost never alone, and certainly never bored.
16. I Feared I Wouldn't Fit In On The Road Solo
I had great solo travel anxiety over whether I'd be able to fit in, make friends and get to know locals.
I travel long term, so it's essential not to be isolated; but even on a short trip, I think we all want to be tourists who can relax and get to know locals.
What's worked for me has been actively reaching out in online spaces where travelers connect.
Couchsurfing operates hang outs in most cities where travelers go to relax and make a friends.
Meetup has language exchange groups.
Or just search "expats in [insert destination]" in Google and make a forum post asking to hang out with other locals or solo travelers.
Be brave, plan ahead and it will make all the difference.
17. I Didn't Know If Being An Introvert Would Ruin My Solo Trip
Before heading out on my first solo trip many years ago, I was worried about all of the unknowns that come with travel.
Would I get bored and lonely traveling alone?
Would I feel safe?
Would I become less adventurous on my own?
As an introvert, would I keep too much to myself?
I had many fears but I decided to face each one.
These days when I travel solo, I choose places where I'll feel comfortable and safe, even if it costs a bit more.
Each morning, I text my husband or my mom to let them know what my general plans are, especially if I'm planning a day trip.
And I make an effort to talk with people when I'm out and about, often signing up for day tours with other people or looking for places to eat where people share tables.
Now that I know what works for me, I relish traveling solo.
If you're thinking about traveling alone, it's okay to be nervous.
Just don't let fear stop you from seeing the world!
18. Standing Out Due To Physical Appearance Was A Challenge
Traveling solo as a woman can be such a joy, but with it comes challenges.
During my travels in Asia, I've encountered the challenge of standing out due to my height, race and hair.
I am a 5'6″ white woman with blonde, curly hair.
Needless to say, I don't look like the locals; and as a result, I attract stares, and sometimes unwanted attention from men.
Over time I've adopted a strategy to respond with cautious friendliness while still being aware of my surroundings and safety.
Here's a story:
On my first full day in Seoul, South Korea, I was sitting on a bench waiting for a temple to open nearby.
An older Korean gentleman saw me and began to walk very quickly in my direction.
I was a bit concerned, but decided that I was in a safe setting surrounded by many people and stayed in place.
In English, he asked if I was American or Canadian. I replied American.
Then he asked what city and I responded Los Angeles.
A huge smile spread across his face and he told me about the time he lived in Los Angeles, many years ago.
We chatted for a few minutes and then he left.
My first connection with a local had been lovely.
A few days later I was in a Dunkin Donuts enjoying breakfast when a young man nearby began to ask me questions.
We began to chat, but quickly his questions became intrusive and inappropriate.
We were the only patrons, and the clerk had disappeared into the back.
I stood, excused myself, tossed the remains of my meal, and walked quickly back towards my hotel.
When I'm traveling solo, I try to be open to meeting local residents while never losing sight of my safety.
My advice to other women:
Always assess the environment.
Are there others around?
Can you find an exit if needed?
Can you retreat to a safer setting if you are feeling uncomfortable?
Solo travel can be exciting and liberating, so I hope all women will be open to the experience while still guarding their safety.
19. I Thought The Waiters Would Pity Me
I used to hate dining alone.
I thought people would stare at me, and that waiters would pity me.
That awful moment of asking for a table for one, and the look of surprise on the waiter's face.
Or worse:
Sitting down and them bringing two menus automatically, so I'd have to explain I was alone.
The reality, though, is that waiters are often friendlier to me when I'm alone.
They make an extra effort to chat, or to give me a large glass of wine.
Perhaps that is pity, but I think now that I'm more confident dining alone there is no need to feel sorry for me.
If I feel uncomfortable alone, I sometimes take a book or journal, or take photos like I'm a food critic who'll be reviewing the restaurant.
But mostly, I just sit and enjoy.
I love dining alone now as I can choose exactly what I want to eat; no guilt, no compromise.
Whether I want to gorge on street food or treat myself to a three-course meal, I just do it and enjoy it.
I like to savor everything I eat, and love to people watch, too.
I wonder what people are thinking while they're eating — who they are with, and why.
Is it a first date perhaps?
A shady business meeting?
Friends who haven't seen each other for years?
That usually keeps me busy between courses!
The best tip for women dining alone though is to just enjoy the experience. Relish it!
20. Encountering Insects Alone Freaks Me Out
My greatest fear when traveling solo is encountering insects.
For me, there's nothing that sends me over the edge faster when I'm alone in my hotel room than seeing a huge cockroach or tarantula scurry under my bed.
The fact that I got dengue fever from a mosquito bite doesn't help.
I've now got a bug-busting "travel toolkit" that has helped me overcome my fears.
My toolkit includes:
Tips on how to choose a room with fewer insects
Why you should always travel with duct tape (to seal gaps in windows and doors)
Why long-sleeved clothing is best for the tropics
The best DEET repellent
Many other inexpensive but indispensable strategies for avoiding insects and bugs
While I'm still not a fan of discovering a scorpion in my shoe or a giant cockroach in my bed, at least I'm able to control my anxiety and function, and not scream hysterically or call security.
21. Going Out Alone At Night
I love taking pictures.
I love it so much that many times, as it happens, I keep doing it for so long without minding anything else.
It's sort of like meditation.
This has led to a few strange situations, especially after heading somewhere to catch the sunset and its golden light.
For instance:
There was a time in India when I realized it was dark and I was alone in a long, narrow alley.
No other women were in sight, and there were random men daring wild-eyed at me.
Another time a policeman in the Dominican Republic asked why I was still at a particular square, and where exactly I was staying.
He demanded he and his partner take me back to my hotel, as the spot was apparently dangerous at night, especially for solo female travelers.
Long story short:
If you also get easily absorbed in your surroundings, be kind to yourself and either:
Choose sunrises
Leave the pretty spot right after sunset, before it gets too dark
Get a trustworthy companion to wander with at night
These solo female travel tips have helped me a lot.
22. Social Anxiety Kept Solo Vacations From Happening
Social anxiety was my major obstacle to solo travel from when I was old enough to do it, right through to my early thirties.
I traveled with my ex-wife in my twenties, and got glimpses of solo travel when I left her at the accommodation to go out and experience the nightlife in various South American cities; but I never thought I'd really experience proper solo travel.
It wasn't until my divorce at 30 that I realized outside of my comfort zone was where all the best things started to happen.
Once you hit 30 it can be hard to find friends to travel with, since everyone is partnered up and starting to have kids, so there was little other choice than to embrace my new-found freedom.
I quickly realized that traveling solo rarely meant actually being alone, and I had the time of my life traveling like never before.
Solo Travel Tips
New to solo travel?
Truth:
I made so many mistakes when planning my first trip solo — like booking out every second of my itinerary so that I had no room for adventure.
That's not what I want for you.
To help you plan a meaningful and memorable trip, I'm sharing my top tips for planning the perfect solo trip — with confidence!
Are you scared to travel alone? Have tips for overcoming solo travel anxiety?
Enjoyed this post? Pin it for later!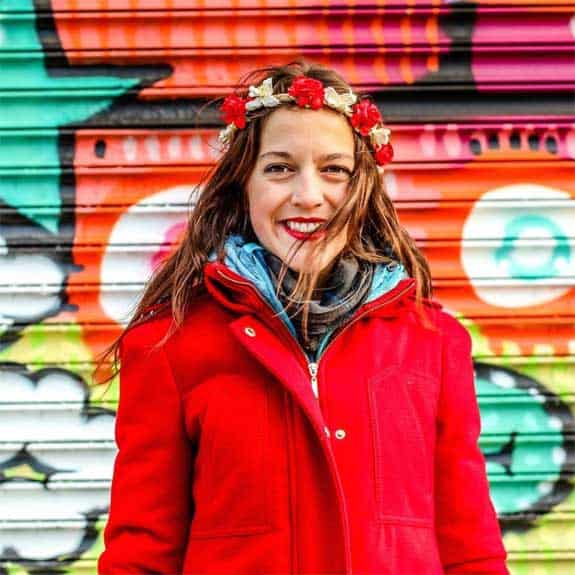 Hi, I'm Jessie on a journey!
I'm a conscious solo traveler on a mission to take you beyond the guidebook to inspire you to live your best life through travel. Come join me!
Want to live your best life through travel?
Subscribe for FREE access to my library of fun blogging worksheets and learn how to get paid to travel more!