Solo Travel In Taiwan: How To Have An Amazing Trip On Your Own
By Mariza Lange. This post on planning a solo trip to Taiwan contains affiliate links to trusted partners!
Looking to experience solo travel in Taiwan?
Then you're in the right place!
Taiwan is a melting pot of history, food, culture, and stunning natural scenery. As a solo traveler, you'll get to enjoy all of Taiwan's best bits because the country is easy to get around, extremely safe, and affordable.
While Taiwan has many beautiful spots off the main tourist track, these can be hard to reach for non-Chinese speakers.
Therefore, if this is your first visit to Ilha Formosa, it's wise to stick to bigger cities and major tourist spots for a stress-free trip.
Below, you'll find a mix of the best places to add to your solo female travel in Taiwan bucket list. As a Taiwan local, I'm excited to share some of the unforgettable experiences you can have in this incredible country!
⏳Short on time? Here are some quick tips for traveling solo in Taiwan:

✈️ Airport Transfer: Book here

☔ Safety: Whether you're traveling alone in Taiwan or elsewhere, it's smart to pack travel safety essentials. One top pick is the She's Birdie Personal Safety Alarm, which is TSA-approved and can help scare away potential attackers. Other recommendations include Clever Travel Companion Pickpocket-Proof Garments and Speakeasy Travel Supply Hidden Pocket Scarves.

🏨 Accommodation: This map can help you pinpoint top-rated and budget-friendly accommodation in the Taiwanese cities you're visiting solo. It's currently set to the Taipei, but you can easily change it to your intended destination in Taiwan.

💸 Save Money: Klook Pass, which helps you save big while getting access to numerous activities with one pass

🎉 Experiences: Klook (very popular in Asia), GetYourGuide, and Viator

🥘 Culinary Experiences: EatWith (cooking classes, food tours & dining in local homes)

🏥 Travel Insurance: SafetyWing

📞 Staying Connected: Airalo eSIM
Travel Solo In Taiwan With Confidence (Free Course!)
Now, before we dive into our solo travel to Taiwan guide, I invite you to grab a seat in Jessie's free Savvy Solo Traveler E-Course.
The six-day ecourse is designed to help you feel confident about booking your first solo trip and exploring the world alone.
Lessons include:
Common solo travel fears and how to overcome them
How to choose your perfect solo trip
How to tell loved ones you're hitting the road solo
Mentally preparing for your solo journey without losing your mind
Essential steps for staying safe on a solo trip
How to take amazing solo selfies
Once you've grabbed your seat, read on for our Taiwan travel guide sharing how to plan an unforgettable trip on your own.
Where Is Taiwan
The first part of traveling solo successfully involves having a lay of the land. So let's start with a little geography lesson.
As you can see on the Google map above, Taiwan is an island located in the Pacific Ocean about 100 miles (160 kilometers) off the coast of southeastern China. It is seperated from China by the Taiwan Strait.
According to the BBC, China considers Taiwan a breakaway province it wants to retake; however, Taiwan — which has its own constitution, elected leaders, and military — believes it is its own sovereign state.
Solo Travel In Taiwan: Where To Go
One of the biggest benefits of solo travel is having ultimate freedom over your schedule.
Luckily, Taiwan is a multi-faceted island with loads to do and see. If you're not sure where to start your solo adventure, here are the best places to go.
Taipei (Taiwan's capital city!)
No Taiwan solo travel itinerary would be complete without Taipei, the country's bustling capital. It's the perfect place to kickstart your trip and is often touted as one of the best places for solo travel in Asia.
Taipei is a city with many layers that definitely needs at least three or four days worth of exploring. The city has everything — landmarks, museums, temples, nightlife, and some of Taiwan's best night markets.
Looking for fun things to do in Taipei alone? There are a few places you absolutely must explore.
Chaing Kai-shek Memorial Hall is a must-visit attraction and a great place to catch a glimpse into the country's history.
The main hall houses a huge bronze statue of Chiang, Taiwan's founding father, and every day on the hour, you can watch the changing of the guards here.
Make sure also to browse the main exhibition hall. Here you'll find an interesting collection of memorabilia on Chiang's life and Taiwan's freedom struggles.
Another must-visit attraction for history buffs is the National Palace Museum.
Located in the Shilin District, the National Palace Museum houses the world's largest collection of Chinese artifacts spanning over 5000 years, with some 700,000 items on display.
It's truly an unforgettable part of solo travel to Taipei, as one could easily spend hours admiring the ancient treasures.
Pro tip:
Visit in the evening if you want to skip the hordes of tour groups. That way, you can also grab a bite at Shilin Night Market afterward.
For the best view over the city, head to Taipei 101 — the world's former tallest building. The tower is 1,667 feet (508 meters) high and sits right in the city's financial hub, Xinyi.
The observation deck on the 89th floor offers a panoramic view of the entire city. Since it's one of the most popular attractions in Taipei, be sure you grab a fast pass ticket to skip the long queues.
After admiring the views, refuel on some delicious xiao long bao (soup dumplings) at Ding Tai Fung, Taiwan's most famous Michelin Star Restaurant.
Finally, walk off those calories with a relatively easy — but steep — hike up Elephant Mountain.
This will likely be a highlight of your Taipei solo travel experience as it awards an incredible vista over the city. Seeing the skyline combined with nature is a treat.
Be sure also to visit the districts of Daan and Ximending.
Yong Kang Street in Daan is a great spot for foodies, and you'll find a myriad of cozy eateries and Instagrammable cafes here.
Ximending is Taipei's hippest neighborhood boasting everything from colorful murals to cheap accommodation to Chinese knife massages, nightlife, and great shopping.
Just a few blocks from here, you can also slip into Longshan Temple — the oldest temple in the city.
While there is plenty to keep solo travelers busy in Taipei, the city's outskirts are just as stunning.
In Beitou, you can soak in steamy hot springs (both private and public) and visit the famous Hell Valley — a thermal springs pool with water temperatures reaching as high as 212°F (100℃)!
More adventurous solo travelers can hop on a train at Taipei Main Station to Ruifang District. The area is home to a whole host of cute villages, scenic hikes, and gorgeous waterfalls. Some of the best places to visit here include Houtong Cat Village, Shifen, and Jiufen.
Taipei is truly a must-visit destination when traveling Asia! And as you can see, solo travel in Taipei offers many fun experiences.
Taichung
Taiwan's second-largest city, Taichung, is another great place for solo travelers. The city is hip, trendy, and full of museums, beautiful parks, and quirky sites to explore.
While Taichung is huge, the rapid bus transport system is a cheap and easy way for solo travelers to access all of the city's best attractions.
The subway is still under construction, and to date, only the Green Line is in operation. The line runs from the Taichung HSR Station to Beitun, offering easy access to a couple of Taichung's best attractions. These include the Taichung National Theatre, Taichung City Hall, and the Dakeng hiking trails.
With that said, the first place that deserves a spot on your list of things to do is Rainbow Village — a former military dependents' village turned Instagram hotspot. The village is entirely covered in colorful murals and is free to visit.
Make sure to spend at least one full day in the city's West District, a trendy neighborhood full of museums, art parks, and a great selection of cafes and eateries.
Visit the Natural Art Museum, Calligraphy Greenway, Shenji New Village, and the uber-cute Painted Animation Alley.
At night, snack your way through Taiwan's biggest night market, Fengjia Night Market.
In contrast, the Central District is a great place to experience authentic Taichung and explore a more historical side of the city.
Slip into Taichung Second Market for a local Taiwanese breakfast.
Afterward, be sure to browse the displays at the Taiwan Sun Cake Museum. The museum is housed in a beautiful red-brick building built during the Japanese occupation.
Miyahara, a former eye clinic with Harry Potter-like interiors and delicious gourmet sweets and ice cream, is another place not to miss within the city center.
If you get tired of the city, hop on a bus to Taiwan's largest natural lake, Sun Moon Lake.
Boasting gorgeous alpine scenery and heaps of bike trails, it's a perfect choice for nature-loving solo travelers. Cycling Sun Moon Lake also offers the opportunity to really take in the relaxing vibe of the area.
The best part is that the bus ride from Taichung takes just under two hours!
Snag the Sun Moon Lake Pass if you're planning on visiting lots of attractions and want to save a bit of money.
Tainan
The next stop on your solo travel in Taiwan list should be Tainan.
Tainan is the oldest city in Taiwan, with a long history dating back to the Qing Dynasty. As a result, Tainan is a treasure trove for culture seekers.
The city is home to more than 1000 temples worshipping various deities, and you'll find some of Taiwan's most important historical landmarks within its borders. Some highlights include Chihkan Tower, Anping Old Fort, Chimei Museum, the Salt Museum, and the National Museum of Taiwan History.
If history isn't your thing, head over to Shennong Street — the city's most Instagrammable lane. Here you'll find an interesting mix of quirky shops, cozy cafes, and plenty of photo opportunities.
On the city's outskirts, nature-loving solo travelers can also take a boat ride through the picturesque Sicao Green Tunnel or enjoy a mud bath at Guanziling Hot Spring.
Tainan is also a haven for gourmands.
In fact, along the historic Anping Old Street, you can sample some of the city's best local specialties, which several cultures have influenced. Don't miss the almond tofu pudding, Danzai noodles, and coffin toast.
Kaohsiung
Next up on your Taiwan solo trip itinerary is Kaohsiung — the island's largest port. It lies in the southwestern part of the island and is easily accessed via high-speed rail, train, or bus.
Kaohsiung is perfect for solo travelers as it has a well-planned metro system connecting you to all corners of the city.
Food and accommodation are also much cheaper in the south of Taiwan, making it a great destination for those traveling on a tighter budget.
If you've arrived via high-speed rail, the very first stop on your must-see list is Lotus Pond.
This sprawling park houses several ancient temples. It's also here where you'll find one of Kaohsiung's most iconic landmarks — the Dragon and Tiger Pagodas. Legend has it that entering the site through the dragon's mouth and exiting via the tiger's mouth will reverse any bad luck.
Spend at least half a day exploring the beautiful seaside park at Pier 2 Art Centre. Here you'll find a collection of old warehouses that have been revamped into a vibrant artist hub.
There's also a great deal to see and do in this area, from exhibitions and gigantic colorful murals to quirky outdoor art installations.
Pier 2 Art Center is quite big and while you could explore it on foot, renting a bike is a fun way to see all its best bits.
Other must-dos include visiting the colorful Dome of Light — the world's largest public art installation made from individual pieces of colored glass — and taking a romantic cruise on the Love River for picturesque views over the cityscape at night.
If you prefer to see the skyline from above, head to 85 Tower, the largest skyscraper in the city.
Further afield, take a bus to Fo Guang Shan Monastery, the largest Buddhist monastery in Taiwan.
The sprawling grounds feature an enormous bronze Buddha statue and an eclectic mix of treasures within its exhibition halls.
The journey only takes about 40 minutes from Kaohsiung. If your solo itinerary is flexible, opt to stay overnight at the monastery to experience an authentic temple stay.
Kenting National Park
If you want to spend a few days lounging on dreamy beaches or discovering the underwater world, Kenting is the place for you. It's the perfect place for a solo beach trip.
Kenting is a beautiful, laid-back seaside village roughly two hours from Kaohsiung. The town is easily accessible by Express Bus, and a return ticket only costs NTD 600 (about $21.57 USD).
Kenting is extremely tourist-friendly, making it a great solo travel destination in Taiwan.
As a solo traveler, you'll want to base yourself along the main tourist street. Here you'll find some of the best places to stay in Kenting, with shops, restaurants, and a bustling night market right on your doorstep.
Spend your days lounging on the beaches of White Sand Bay, Little Bay, or South Bay.
If you're up to it, you can also join a snorkeling or scuba diving excursion to explore Kenting National Park's diverse underwater world.
Beyond the gorgeous beaches, there is plenty to do in Kenting. Some iconic spots not to miss include Sail Rock, Maobitou Park, Longtan Park, and the southernmost tip of Taiwan.
If you're feeling adventurous, you can also drive all the way to Jialeshui, a hip surfing village located about 30 minutes from the park. Several surf shops offer surfboards rentals and lessons for inexperienced surfers.
To get around Kenting, consider renting a scooter. You'll find a bunch of scooter rental shops dotted along Kenting Street, where you can rent a scooter for as little as NTD 450 (about $16.18 USD) a day. Make sure to bring a valid International Driving Permit (IDP).
Taroko Gorge is a stunning 12-mile (19-kilometer) canyon in the east of Taiwan.
This beautiful natural marvel is arguably the top tourist attraction in Taiwan and a firm favorite among hikers and nature lovers. In fact, if you enjoy the outdoors, it's home to some of the best hiking trails in Taiwan.
The main attraction at Taroko Gorge is the scenery, and one can easily spend several days here soaking up its beauty and trekking its many trails.
Most of the trails are relatively easy to complete, and since the park is always full of tourists, you're almost guaranteed to spot other travelers on any hike.
Some of the must-do hikes include the Swallow Grotto Trail, the Eternal Spring Shrine Trail, and the Tunnel of Nine Turns Trail.
However, one of the most scenic walks is the Shakadang Trail. This 5-mile (8-kilometer) round-trip trail runs along the lowest offshoot of the Liwu River, taking you past azure-colored pools and lush jungle scenery.
If you're looking for something a bit more challenging, tackle the Zhuilu Old Trail.
This is the most intensive hike in the park and follows a narrow path carved along a cliff. Completing this trail also requires a permit, so make sure to apply months in advance.
Alternatively, join a guided hike so that you can save the headache and stress.
As a solo traveler, the best place to base yourself is within the park or near its entrance. That way, you can easily explore the park at your own pace.
There is not a whole lot of choice when it comes to accommodation here. So if you need more options, consider staying in Hualien, the closest city to Taroko Gorge.
The fastest way to access Hualien is by train from Taipei. Book a ride on the Taroko Express Train to get into Hualien in less than three hours.
How To Travel Around Taiwan
Taiwan has a great transport network which makes it extremely easy to get around as a solo traveler. While Taiwan is a relatively small island, travel times can be long, so plan your stops well in advance.
The fastest way to travel along the island's west coast is with the THSR, Taiwan's bullet train. The rail runs from Taipei to Kaohsiung and connects the two cities within two hours. Tickets can be ordered up to 28 days in advance via the THSR website or in person at any HSR station.
In Taiwan's three biggest hubs — Taipei, Kaohsiung, Taichung — you'll have access to an extensive metro system connecting you to all edges of the cities. Grab an Easy Card so that you can tap and go on the MRT, buses, and most trains.
The regular train (TRA) runs all along the coast of Taiwan with multiple extensions inland. Taking the train is considerably cheaper than the HSR, but they fill up quickly. So if you plan to travel on weekends or special holidays, book tickets in advance. You can book tickets 14 days in advance online or buy them in person at any train station.
Taiwan Solo Travel Costs (In USD)
Taiwan is a relatively cheap travel destination if you know where to eat and stay. With that said, your daily budget will vary greatly depending on your travel style and needs.
Here are some breakdowns to give you an idea of what to expect on your solo trip to Taiwan:
Accommodation: $20-$30 for a night in a hostel, $60-$75 for a double room in a mid-range hotel.
Food: Less than $5 for a basic meal at a local eatery, $3-10 for several snacks at a night market, $10-15 for a meal in a western-style restaurant.
Transport: $3-$5 bike rental a day, $18 scooter rental per day, $60 car hire per day, $140-$150 car hire with a driver per day.
Activities: Many of the activities in Taiwan are free, and you can easily explore all of the places above independently. If you prefer to join an organized tour, expect prices to start at around $60.
Safety Tips For Traveling Alone In Taiwan
Wondering if Taiwan is safe for solo female travelers? Let me answer:
Taiwan is an extremely safe travel destination, even for solo female travelers. Crime is practically non-existent, and it's safe to walk around at night.
With that said, please use the same caution you would anywhere else in the world. Always keep your valuables locked up in your hotel room's safe. It's also wise to invest in pickpocket-proof clothing to totally avoid pickpockets.
Moreover, don't carry large amounts of money, and make use of public transport or Uber late at night.
Insurance For Taiwan Solo Travel
When visiting Taiwan — or anywhere else in the world — it's wise to get travel insurance.
One of the best travel medical insurance for travelers is SafetyWing as they've got a large network and offer both short-term and long-term coverage — including coverage if you're traveling for months as well as limited coverage in your home country).
Additionally, SafetyWing is budget-friendly and offers $250,000 worth of coverage with just one low overall deductible of $250.
Click here to price out travel insurance for your trip in just a few clicks.
What tips would you add to this guide to solo travel in Taiwan?
About The Author
Mariza is a South African travel blogger based in Taiwan. On her blog, Hoponworld, you'll find in-depth destination guides and stacks of travel tips to help you travel in Taiwan and Asia. Follow her travels on Instagram or Facebook.
Enjoyed this guide to Taiwan solo travel? Pin it for later!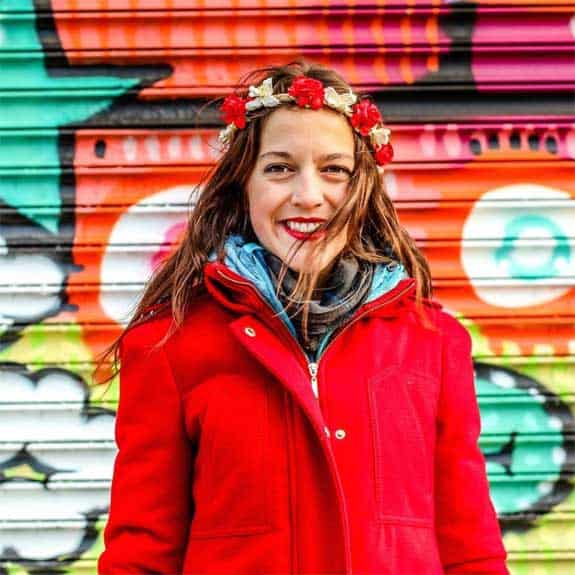 Hi, I'm Jessie on a journey!
I'm a conscious solo traveler on a mission to take you beyond the guidebook to inspire you to live your best life through travel. Come join me!
Want to live your best life through travel?
Subscribe for FREE access to my library of fun blogging worksheets and learn how to get paid to travel more!