22 Best Solo Road Trip Ideas In The USA (Epic!)
This guide to solo road trips in the United States contains affiliate links to trusted partners!
Looking for fun solo road trip ideas in the USA?
Then you're in the right place!
Whether it's your first time going on a road trip by yourself or the hundredth, the solo road trip destinations and routes mentioned below are sure to please.
Discover stunning coastal drives, adventurous routes showcasing national parks, and road trips that introduce you to local history, cultural, and even a few oddities!
Best of all, each road trip listed below has been carefully curated to appeal to solo travelers specifically so that you can confidently hit the road on your own and have an amazing time.
Ready to get inspired and find your perfect solo road trip? Keep reading!
Road Trip By Yourself With Confidence (Free Course!)
But first, before we dive into our ultimate solo road trip guide, I want to invite you to grab access to the free Savvy Solo Traveler ecourse, which can help you successfully plan your first solo travel experience!
The six-day ecourse is designed to help you feel confident about booking your solo trip and exploring the world alone. Lessons include:
Common solo travel fears and how to overcome them
How to choose your perfect solo trip
How to tell loved ones you're hitting the road solo
Mentally preparing for your solo journey without losing your mind
Essential steps for staying safe on a solo trip
How to take amazing solo selfies
Grab your seat in the course here. Then keep reading to learn everything you need to know about creating the perfect solo road trip itinerary and how to travel solo successfully.
Best Solo Road Trip Ideas In The USA
Now it's time to dive into our list of epic solo road trip destinations in the United States!
One of the biggest solo travel advantages is having ultimate freedom over your itinerary, and this guide shares some great routes to schedule into yours.
This list is in no way exhaustive, so if you have a route to add please leave it in the comments below.
My goal: To empower this solo female travel community to confidently hit the road solo!
Start: New York City
End: 1000 Islands, New York State
Distance: 352 miles+
About the solo road trip:
Looking for solo road trip ideas on the East Coast? This is one of my favorites!
First of all, bustling New York York sits in stark contrast to the laid-back 1000 Islands, a region that straddles the New York (US)-Canadian border and features 1,864 islands. This means you get two completely different experiences at the beginning and end of your trip.
In NYC, wander interesting neighborhoods like the Upper East Side and the West Village, book a private NYC photo tour or explore local culture through a fun group tour, enjoy outdoor adventure through hiking in Manhattan, dine at truly unique New York restaurants, and take in some of the best views in NYC for free, to name a few experiences.
Honestly, I recommend spending as much time as possible in New York City before your road trip begins, as it's one of the best places to travel solo in the US!
In the 1000 Islands, take a SUP yoga class with River Yoga, sip your way through the Thousand Islands Seaway Wine Trail, go whitewater rafting on the Black River with Whitewater Challengers, take a sunset sail with Sail Ontario, hike in the 2,636-acre Wellesley Island State Park, and visit the famous Boldt Castle before relaxing with a waterfront meal at Bella's Restaurant in Clayton.
But, that's not all.
Along this solo road trip, you'll have numerous options for interesting stopovers, like Corning (home to the famous Corning Museum of Glass!), Oswego County (with beautiful parks like the Happy Valley Wildlife Management Area and Salmon River Falls Unique Area), Lewis County (where you can explore rugged countrsyide), and Lawrence County (home to some of the best hiking in Upstate New York).
This road trip is great for solo travelers because it truly offers a choose-your-own adventure experience. You can go off the grid and travel in solitude or choose popular activities that put you with other people.
Moreover, there are loads of things to do in New York State that you can explore along the route!
-Jessie Festa, Jessie on a Journey + Epicure & Culture
2. Las Vegas To Grand Canyon Solo Road Trip
Start: Las Vegas, Nevada
End: Grand Canyon, Arizona
Distance: 270 miles+
About the solo road trip:
One of the coolest and safest road trips in the USA for solo travelers is the route from Las Vegas to the Grand Canyon, which is stunning and is also done on interstate highways.
It will take about four hours one way to get there, covering about 270 miles. Drive down the Las Vegas Strip and head towards the Hoover Dam (via I-515 S and I-11 S), which you'll get to in about 40 minutes.
Spend a couple of hours admiring this man-made engineering marvel, which straddles the Nevada-Arizona border. It is recommended that you book tickets in advance for touring the Hoover Dam and visiting special exhibits, which you can do here.
From the Hoover Dam, it is another 95 miles to reach the Grand Canyon West Rim and 240 miles to the Grand Canyon National Park. Once you are at the park's West Rim, you can enjoy the glass-bottomed Skywalk Bridge (tickets here) and soak in the views of the natural gem.
If you are heading towards the South Rim, consider spending a night or two in the Grand Canyon village to sleep right in the park. This makes it easier to wake up early and take in a gorgeous Grand Canyon sunrise, as well!
– Mayuri from ToSomePlaceNew
3. Maui's Road To Hana In Hawaii
Start: Paia, Hawaii
End: Haleakala National Park Entrance, Kipahulu District, Hawaii
Distance: 60 miles
About the solo road trip:
Maui's Road to Hana is one of the most famous US road trips — and with over 600 hairpin turns, dozens of beautiful vistas, and plenty of exciting stops along the way, it's easy to see why!
Plus, beautiful and safe Hawaii is a paradise for those traveling solo, making this road trip the perfect addition to a solo Hawaii itinerary.
Start your drive in Paia, a surfing town on the north side of the island. Follow the road east for the next 60 miles for some of Maui's most beautiful scenery!
Technically, this road goes past the tiny town of Hana and ends at the eastern entrance of Haleakala National Park. This is one road trip that is definitely more about the journey than the destination.
For the best experience, rent a car and drive this road yourself. That way, you can stop along the route as much as you want!
To get helpful and entertaining commentary along the way, download an audio guide app before you go, such as the Shaka Guide.
While there are dozens of stops along the way, there are a few must-visits. The first one is the Keanae Peninsula, which you'll see just past Mile Marker 16. Here you can try the famous Aunty Sandy's banana bread — made with sweet Maui bananas — and enjoy views of the ocean along the rugged, lava-crusted coastline.
Next, make sure to visit Waianapanapa State Park at Mile Marker 32! You'll need an advance reservation to enter, but it's worth it to visit Maui's most beautiful black sand beach.
Just past Mile Marker 45, you'll reach the most photographed waterfall on Maui, Wailua Falls! This 80-foot waterfall is just a short hike from the road.
Finally, make sure to stop at Haleakala National Park at Mile Marker 42 (the mile markers start going down once you pass the town of Hana). Here you can hike the famous Pipiwai Trail — one of the world's most beautiful hiking trails — which takes you through a bamboo forest and to the gorgeous 400-foot Waimoku Falls.
-Jennifer from Glassesandboardingpasses
4. Blue Ridge Parkway In North Carolina
Start: Cherokee, North Carolina
End: Waynesboro, Virginia
Distance: 469 miles
About the solo road trip:
Arguably ranking among the world's greatest road trips and the most iconic driving routes in the United States, the Blue Ridge Parkway stretches 469 miles from Cherokee, North Carolina to Waynesboro, Virginia.
This stunningly scenic route was originally envisioned by US President Franklin Delano Roosevelt in 1935 as a means to connect Great Smoky Mountains National Park in North Carolina to Shenandoah National Park in Virginia — where it turns into the equally picturesque Skyline Drive.
The visionary plan was part of his historic New Deal initiative, which FDR designed to improve American infrastructure and create jobs as a means to accelerate the nation's economic recovery after the Great Depression.
The vast majority of the construction of the 469-mile parkway was completed by 1966, but it took another 21 years to finish the eight-mile stretch in North Carolina that includes the technically difficult engineering feat now known as the Linn Cove Viaduct.
Now, with more than 15 million people driving some portion of the Blue Ridge Parkway every year, it is the most visited unit of the US National Park Service.
The fact that the Blue Ridge Parkway is so popular is a big part of what makes it so safe for solo travelers. You may be alone in your car, but there are virtually always other cars, RVs, and cyclists riding the winding, mountainous roads through the heart of the Blue Ridge region.
You'll likely encounter friendly strangers at many of the 200+ breathtaking overlooks along the way, and the 200-mile North Carolina section takes you close to charming mountain towns such as Asheville, Cherokee, Banner Elk, Blowing Rock, and Boone that offer plenty of overnight accommodation options. There are also great hiking trails near Boone!
The parkway is an extraordinary conservation initiative, with virtually no commerce — including hotels, restaurants, billboards or, importantly, gas stations — alongside the road.
What it does offer is jaw-dropping natural beauty, including Jefferson, George Washington, Nantahala, and Pisgah National Forests; numerous impressive state parks; and countless hiking trails, waterfalls, rivers, lakes, and streams.
The North Carolina section is where you'll find many of the parkway's most noteworthy landmarks, including Mount Mitchell (the tallest peak east of the Mississippi River), Grandfather Mountain, the Linville Gorge Wilderness, Looking Glass Rock, and Julian Price Memorial Park.
Each of these iconic places offers visitors a chance to immerse themselves in the splendor of America's wilderness at its most pristine.
-Bret Love & Mary Gabbett from Blue Ridge Mountains Travel Guide
5. Solo Road Trip Through New York's Finger Lakes Region
Start: Rochester, New York
End: Syracuse, New York
Distance: 270 – 350 miles
About the solo road trip:
New York's incredibly popular Finger Lakes region is a peaceful getaway filled with world-famous wine, locally produced ciders and craft beers, stunning waterfalls, dramatic gorges, and some of the best hikes in Upstate New York. It's the perfect combination for a solo road trip!
Road tripping routes through the Finger Lakes are completely open to your own interpretation.
A more relaxing break might involve circumnavigating Seneca and Cayuga Lakes on boozy wine tasting tours and slowly exploring quaint lakeside villages.
However, the action-packed Finger Lakes itinerary I'll be sharing begins in Rochester and ends in Syracuse, with a total driving distance of anywhere between 270 miles by main roads and 350 miles by taking the scenic route.
Up first is a true Finger Lakes hidden gem: Letchworth State Park, which is lesser-known and further out from the epicenter of state parks around Ithaca, New York. Three gorgeous waterfalls and a dramatic 400-foot deep horseshoe-shaped gorge are unmissable Letchworth highlights.
From hidden gem to magazine front cover, the Finger Lakes' star attraction is Watkins Glen State Park, which is one place you absolutely can't miss on a visit to the region. A beautifully crafted stone walkway transports visitors past 19 picturesque waterfalls cascading through Glen Canyon, climaxing at spectacular Rainbow Falls.
Take a break from the waterfalls by sampling award-winning wines, swimming in Seneca Lake, and visiting 19th-century Belhurst Castle in the small but charming city of Geneva.
Back to gorges and waterfalls, a scenic trip awaits in the famous college town of Ithaca.
First is Taughannock Falls State Park, which features the tallest single drop waterfall east of the Rockies. Next up, blow the cobwebs off with steep gorge hikes in both Robert H Treman and Buttermilk Falls State Parks.
The last stop after leaving Ithaca is arguably the prettiest and most tourist-friendly village in the region, Skaneateles. This quintessential and vibrant Finger Lakes hamlet sits on a clear blue lake with high-end dining and boutique stores a plenty.
New York's Finger Lakes cater to solo travelers who enjoy photography, hiking, countryside drives, and escapism; however, starting out solo doesn't necessarily mean staying solo. Join a highly rated wine tour to meet like-minded people and make new connections.
– Mark and Kristen from Where Are Those Morgans?
6. Driving The Great River Road In Louisiana
Start: New Orleans, Louisiana
End: New Orleans, Louisiana
Distance: 280 miles
About the solo road trip:
The Great River Road in Louisiana isn't a shy kind of place. Its iconic images include grand avenues with dripping live oaks, opulent plantation homes, and mint juleps on the side.
Yet, of course, there's more to it than that. And through initiatives like the Whitney Plantation Museum, which focuses on sharing the stories of those enslaved rather than their owners, there's never been a better time to explore this part of the US.
Most road trips start and finish in New Orleans — and with very good reason. It's a fantastic city to explore. Forget any notions of all-night parties (unless you want to), as in New Orleans you'll find tasteful art galleries, cool gardens, acres of history, and an abundance of chicory coffee and sugary beignets.
From there, consider a detour to Lafayette to see Vermilionville, a living museum that tells the tale of the Acadian people, refugees from French Canada and forerunners of Cajun culture and cuisine. Stop along the way for bowls of gumbo and foot-stomping Zydeco music. Just watch out for the gators along the edge of the road.
Then follow the Old Man River and drive beside the Mississippi along the Great River Road. It's fun to stop off at Louisiana's state capital Baton Rouge to check out the museums and the bar that serves oysters in nearly 100 different ways.
But the real draw is the story of those swamps and those grand plantation homes.
It may not sound like it but a swamp tour is a serene way to spend half a day. Drift amid marshmallow and tumbling leaves on the bayous as alligators watch with glee.
Then make sure to visit at least these two plantation homes: Oak Alley and the Whitney.
Oak Alley is the famous one; the one with a tunnel of trees along the driveway and a feature in a Beyoncé video.
Then there is the Whitney, a place with haunting statues of enslaved children. A graveyard for babies. Trading chains and shackles amid the Gone with the Wind era romance.
It makes for a sobering visit. And adds important context to an otherwise flamboyant and fun road trip from New Orleans.
In terms of why this road trip is great for solo travelers, you can explore the plantations at your own pace and yet there's always company to be found thanks to the legendary southern hospitality.
-Abigail from Inside the Travel Lab
7. Death Valley To Yosemite National Park In California
Start: Death Valley, California
End: Yosemite National Park, California
Distance: 285 miles
About the solo road trip:
An amazing solo road trip in the US is the drive through the Eastern Sierras from Death Valley to Yosemite. The views out your window will take your breath away, and this 285-mile trip through California features many spectacular outdoor spaces that you can explore to your heart's content and truly enjoy solo.
Begin your solo road trip in the unique and unforgiving landscape of Death Valley National Park near the border of Nevada. This desert is the hottest place on earth, and you can visit the lowest point in North America at Badwater Basin.
From there, head west to the town of Lone Pine to check out the highest point in the continental US, Mount Whitney. While you can hike to the 14,505 foot tall Mount Whitney summit in one day — if you're lucky enough to win the permit lottery — it is a very intense hike. You can take an easier hike to appreciate this epic peak in the distance instead.
Then continue your road trip north to Bishop. This cool mountain town is a playground for hiking, mountain biking, and rock climbing.
Continue your outdoor adventures by exploring all the things to do in Mammoth Lakes, where you can also rejuvenate with a relaxing soak in the local hot springs.
This awesome road trip culminates in the iconic Yosemite National Park. Enjoy the beauty of Tuolumne Meadows on your drive into the park as you head to Yosemite Valley. Here you'll find yourself in the shadow of the grand granite walls of Half Dome and El Capitan. Be sure to spend at least a night or two in the park to cap off your Eastern Sierras solo road trip!
-Allison from She Dreams of Alpine
8. San Diego To Los Angeles California Road Trip
Start: San Diego, California
End: Los Angeles, California
Distance: 120 miles
About the solo road trip:
If you're looking for solo road trip ideas that are simple yet scenic, this one is for you.
A road trip from San Diego to Los Angeles might not win you any points for originality, but it works perfectly if you are a solo traveler looking for a convenient and safe adventure with stunning scenery and plenty of options for lodging, entertainment, and dining.
Unlike some other California road trips, the drive from San Diego to Los Angeles doesn't require you to spend hours on the road and go to remote areas with scarce cell phone coverage.
Moreover, if you decide to take a 120-mile drive from San Diego to Los Angeles, you will have countless options — from the upscale La Jolla just north of San Diego where you can visit galleries and admire wildlife to beautiful Orange County famous for its surfing spots like Trestles and San Onofre and the historic mission in San Juan Capistrano.
Another spot that is worth your attention is Laguna Beach, home to the stunning Crystal Cove State Park showcasing unspoiled beauty and rich marine wildlife. If you're looking for a solo beach vacation, it's perfect for that, too.
And then there is Dana Point, a small seaside town that has been dubbed "the whale capital of the west" that offers daily boat tours if you want to see these iconic animals.
Of course, solo travel in Los Angeles also offers tons of things to do and see, from beautiful beaches to amazing shopping to world-class restaurants to epic LA hikes with waterfalls.
If you plan to do this route for the first time, make sure to spare enough time because you will have an infinite amount of places to choose from.
-Daria from The Discovery Nut
9. Route 66 From Chicago To Los Angeles
Start: Chicago, Illinois
End: Los Angelos, California
Distance: About 2,500 miles
About the solo road trip:
Route 66 is an iconic highway in the United States, originally created to connect Chicago to Los Angeles. It has since been re-routed and extended.
Moreover, it's also known as the Will Rogers Highway or simply "The Mother Road" and has been recognized in popular culture on TV shows like The Simpsons and Doctor Who and on video games such as Grand Theft Auto: San Andreas.
Start in Chicago at the "Begin" sign and see a bit of the city before heading off on your 2,500-mile adventure road-tripping from Chicago to Los Angeles while traversing eight states:
Illinois,
Missouri,
Kansas,
Oklahoma,
Texas,
New Mexico,
Arizona,
and California.
Make your way over two weeks to Los Angeles, where you'll be rewarded with Pacific Ocean views. Most choose to end their adventure at the Santa Monica Boardwalk.
There are many attractions along Route 66, but some of the most famous ones are the St. Louis Gateway Arch in Missouri, the Blue Whale of Catoosa outside of Tulsa in Oklahoma, and the Grand Canyon, which is one of the most popular day trips from Route 66.
Plus, there are so many fun things to do when traveling solo in Texas.
This road trip is perfect for solo travelers because it's fast-paced and provides many opportunities to meet other travelers on the road. While you may spend your nights in interesting kitschy motels, you'll spend your days in diners and at roadside attractions where quirky characters abound.
-Stephanie from Oklahoma Wonders
10. Florida's Gulf Coast
Start: Destin, Florida
End: Marco Island, Florida
Distance: 600 miles
About the solo road trip:
As one of the largest states in the US, the Sunshine State of Florida has a huge diversity of culture, climates, and landscapes that's often lost on many travelers who may build their vacation around just one place. From north to south, Florida has so many faces, making it perfect for exploring on a road trip.
The Gulf Coast of Florida in particular offers a variety of local foods, ecosystems, and some of the best beaches in the country.
Your road trip starts on Florida's Panhandle — so named as the handle by which the entire peninsula can be carried.
Known as the Emerald Coast, one visit to the town of Destin will show you why. The emerald green waters beg you to stay for at least a few days, and you should. Hike the dune trails at Henderson Beach State Park then spend time lounging on these gorgeous beaches.
From Destin, head east to the state capital of Tallahassee. The landscape becomes wooded and the small city is easy to navigate. Don't miss the Tallahassee Museum and a Shakespeare performance at the Amphitheatre.
The next day set off for Cedar Key to explore one of Florida's hidden gems. Foodies will love a visit here as the small town is famous for their clams.
This part of the Gulf coast below the Big Bend is where Florida's Nature Coast begins. Drive south to Crystal River and Homosassa and spend a few days exploring Three Sisters Springs by kayak where you can swim with manatees in the crystal clear warm springs.
Just south of the Nature Coast is Tampa and St. Petersburg where you should visit Ybor City, the historically Cuban quarter of Tampa. The food and local culture here are worth the day trip to the city.
After exploring the many things to do in Tampa and Sarasota, the drive south reveals a landscape that's more remote and coastal as you head to southwest Florida.
Fort Myers is a vibrant and vintage city made famous by its notable summer residents Henry Ford and Thomas Edison, who both had homes here. Plan a visit to tour their houses and spend a day swimming and sunbathing on Sanibel Island or Fort Myers Beach.
From here, wind your way to the Paradise Coast of Naples and Marco Island, the gateway to the Florida Everglades and the Ten Thousand Islands, one of the most beautiful and popular destinations in Florida.
-Lori from Naples Florida Travel Guide
11. Spearfish Canyon Scenic Byway In South Dakota
Start: Black Hills, South Dakota
End: Spearfish Canyon, South Dakota
Distance: 20 miles
About the solo road trip:
If you're looking for solo road trip ideas for the Midwest, this route takes you through 1,000-foot limestone cliffs, waterfalls, and stunning scenery without the crowds!
Head to the Black Hills of South Dakota for a spectacular drive through the Spearfish Canyon Scenic Byway. This peaceful 20-mile winding drive runs through a canyon between Spearfish and Cheyenne Crossing and is filled with breathtaking scenery, waterfalls, lakes, and limestone cliffs — natural beauty you have to see for yourself!
There are three waterfalls in the canyon and all bring their own unique appeal. The first being Bridal Veil Falls, which you can see from the road, making it a convenient stop. The other two are Roughlock Falls and Spearfish Falls, both near the Spearfish Canyon Lodge. Viewing all three is a must.
If you're up for a little adventure travel, you can rent an ATV across from the Spearfish Canyon Lodge and explore the area, ride around the trails, and jump in a cool creek.
Other than near Roughlock Falls, you likely won't run into anyone except the free-range cows, which makes for a fun way to explore the canyon. There are also numerous hiking trails throughout the route.
As you're probably gathering, if you want to spend the night, the Spearfish Canyon Lodge is a great place to do that as it sits along the Scenic Byway and is near two of the three falls. There's an on-site restaurant and Little Spearfish Creek runs behind the lodge and provides a serene setting to relax.
While in the area, you're near so many historic sites, such as Mt. Rushmore, Deadwood, and the Crazy Horse Memorial. There's so much to see and do! The area is beautiful any time of year, but fall is especially pretty when the autumn colors come alive.
This route is perfect for solo travelers, too, as it's easy to get to and traverse, and there's a sense of solitude and calm. That being said, you're still close to amenities and civilization. Bonus: The people of South Dakota are very friendly!
You can go at your own pace, stop when you want to stop, and take in the peace and beauty that surrounds you.
-Erica from Ericakeel
12. Solo Road Trip From NYC To Boston
Start: New York City
End: Boston, Massachusetts
Distance: 200 miles
About the solo road trip:
The drive from New York City to Boston is ideal for those searching for a quick and reasonable road trip. It's a great choice for solo travelers since it's not too long and there is lots to see along the way. Along the route, you'll get to enjoy two of the East Coast's major cities as well as the stunning coastline.
Go on this road trip during the summer, when the weather is pleasant and great for sightseeing. This area of the US is especially beautiful during the fall when the forests are tinted orange and make a great photo subject.
With just over 200 miles this road trip takes around 3.5 hours one way — although you could drive for slightly longer and take the scenic road through Providence, a highlight of New England. Definitely make a stop in New Haven, Connecticut for some fantastic museums, beautiful architecture, and delicious thin-crust coal-fired New Haven-style pizza.
This is the perfect weekend road trip, although you could also spend an extra week if you want to explore the many fun and unique things to do in NYC and Boston.
You'll start in New York City and head north. If you're up for it, make a little detour to Long Island to explore the local wine country, hiking trails, and beaches that are perfect for a picnic along the way.
– Victoria from Guide your travel
13. Length Of Vermont To The Canadian border
Start: Brattleboro, Vermont
End: Canadian border near Alburg, Vermont
Distance: 200 miles
About the solo road trip:
A road trip the length of Vermont to the Canadian border is a delight for solo travelers. Vermont locals are typically kind, friendly, and willing to help out when needed. The charm of tiny Vermont villages and their residents enhances any road trip through the Green Mountain state.
Start your journey in the south at Brattleboro. The first stop is at the West Dummerston covered bridge, one of over 100 covered bridges in Vermont.
Head up scenic Route 100 through the heart of the Green Mountain. Stop at picturesque towns with nary a stoplight. Don't miss the Vermont Country Store in Weston for unique gifts.
The iconic town of Stowe is an all-season destination on your solo road trip. It's a world-class ski destination in the winter and a popular foliage spot in the fall. In summer, outdoor enthusiasts have loads of choices for adventure travel, including hikes to waterfalls, biking on the Stowe Rec Path, or scaling Mount Mansfield, the highest peak in Vermont.
The vibrant city of Burlington is your next destination. Rent a bike to pedal along the Burlington Bike Path, one of my favorite beautiful bike rides. The bike trail leads to spectacular beaches with views of the Adirondacks across Lake Champlain.
For a relaxing afternoon, take a cruise on the Spirit of Ethan Allen with narration about the history and nature of the Lake Champlain Valley.
The final stage of your solo road trip is a drive through the bucolic Champlain Islands. Search for the mysterious miniature stone castles along the roadsides and sample some local agrotourism products. Apple picking and wine tasting opportunities also abound.
The road trip is just over 200 miles from Brattleboro to the Canadian border. Each mile is packed with Vermont charm and friendliness.
-Karen from Outdoor Adventure Sampler
14. Southern Utah Solo Road Trip
Start: Las Vegas, Nevada
End: Las Vegas, Nevada
Distance: 1,049 miles
About the solo road trip:
One of the best solo road trips in the US is in Southern Utah exploring the state's five national parks and everything in between. It's best done in 10-14 days as a loop from Las Vegas.
In terms of distance, the route is a little over 1,000 miles in total, but I would leave wiggle room for side trips and any last-minute additions.
While the five national parks — Zion, Bryce Canyon, Capitol Reef, Arches, and Canyonlands — are the main highlight, there are so many other amazing things to do and see. A few recommendations include:
trekking the Burr Trail (of the best Utah hiking trails),
driving Scenic Byway 12,
exploring Goblin Valley State Park and Snow Canyon State Park,
seeing the giant sandstone buttes of Monument Valley Navajo Tribal Park,
hiking to the Horseshoe Bend overlook,
walking inside of Antelope Canyon,
and swimming at Lake Powell, to name a few.
This is a particularly great road trip for solo travelers because it's popular and easy to be around people, though it's just as easy to get away from those crowds if you wish.
No matter what you do, you'll see some of the most beautiful scenery in the country.
This is a must-do for outdoor enthusiasts, no matter the skill level. Just be sure you're prepared according to that level and always let someone know where you're going and when to expect you back.
-Megan from Red Around the World
15. Savannah To Charleston Solo Road Trip
Start: Savannah, Georgia
End: Charleston, South Carolina
Distance: 105.9 miles
About the solo road trip:
If you're a fan of beautiful architecture, Southern food, and coastal cities, Savannah and Charleston make an ideal option for a road trip. Southerners are known for their overt friendliness, and both cities are accustomed to hosting solo travelers.
The two cities are close to one another, so you won't waste much time driving — which means more time for exploring.
The distance between Savannah and Charleston is approximately two hours, and the most common route is HWY 17 to I-95 and then back to HWY 17.
The best place to stay in Savannah is the Historic District, and The Marshall House is a good centrally located hotel for solo travelers.
River Street, City Market, and the Plant Riverside District are known for being entertainment hubs. They're packed with the highest concentration of restaurants and bars and are where you'll find the most live entertainment — and also the largest crowds.
If you prefer enjoying lovely old architecture in a more romantic setting, try strolling along Jones Street. It's known for being one of the prettiest streets in the city and walking it is one of the best things to do in Savannah.
A few must-see attractions include the stunning Cathedral of St. John the Baptist, Bonaventure Cemetery, Wormsloe, and Forsyth Park. The Olde Pink House is the most iconic restaurant in Savannah, while ghost and trolley tours are the most popular activities.
On the drive from Savannah to Charleston, be sure to detour through Yemassee to see the Old Sheldon Church Ruins, and then stop to visit The Angel Oak, a giant 60-foot-tall oak tree estimated to be over 400 years old located on the outskirts of Charleston.
Once you're in Charleston, the Spectator Hotel and Planters Inn are two fantastic hotel options. It's easy to walk to numerous attractions and restaurants from either spot.
Charleston is also a great city for shopping! Visit Historic Charleston City Market to watch local Gullah artists make sweetgrass baskets by hand, and then head over to the shops lining King Street to do more high-end shopping.
If you're a fan of architecture, be sure to stroll down Charleston's cobblestone streets, which are lined with historic churches and beautiful mansions. The always-popular Rainbow Row makes an ideal place to snap a few selfies.
Stroll down The Battery to catch a sunset along the water before heading to Husk for dinner and then on to Babas on Cannon for an evening cocktail.
-Erin from Savannah First-Timer's Guide
16. Overseas Highway In Florida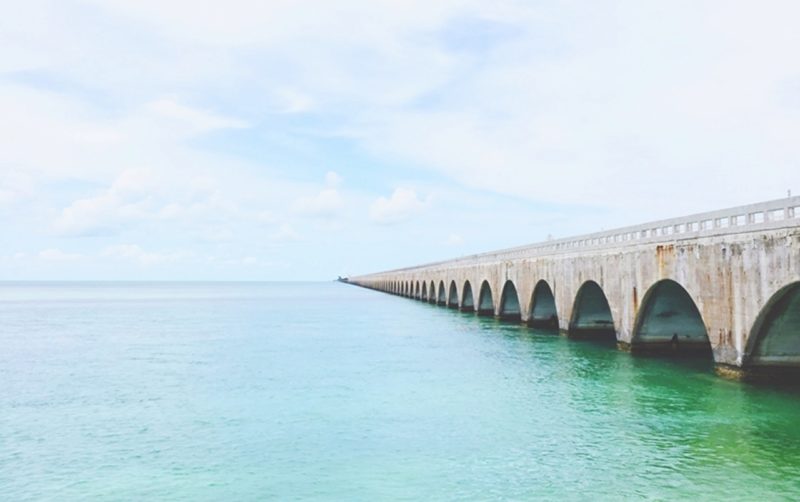 Start: Miami, Florida
End: Key West, Florida
Distance: 150 miles
About the solo road trip:
Driving the Overseas Highway is the perfect solo road trip for travelers that love the Florida weather and dream of visiting the beautiful Florida Keys.
This route starts in Miami and takes you all the way to Key West, the southernmost city of the United States. The 150-mile scenic drive is iconic and offers unbelievable views of the Gulf of Mexico and all of the islands in the Florida Keys.
Even though the drive can be made in only three and a half hours, the best way to do it is by taking at least two or four days to fully take in the route's beauty and take advantage of the excellent stops along the 42 bridges that make the road. So take your time!
Some of the must-do stops on the way are the stunning Islamorada (a village of six islands), the Dolphin Research Center in Marathon, and the Seven Mile Bridge — the largest segmental bridge in the world.
Other nice places to stop along the way include the Coral Castle Museum in Homestead, Everglades National Park, Bahia Honda State Park, and Key Largo, one of the best scuba diving destinations in the country.
This is an excellent road trip for solo travelers because it is easy to navigate, has amazing weather all-year-round, and allows you to visit some of the prettiest places in Florida.
-Camila from Travel Cami
17. Geronimo Trail From Arizona To New Mexico
Start: Douglas, Arizona
End: Cloverdale Cemetery Animas, New Mexico
Distance: 54 miles
About the solo road trip:
If you are a solo road tripper and crave a drive that is totally off the grid, I have one for you. After hundreds of US road trips, my favorite remains the Geronimo Trail in southeastern Arizona and southwestern New Mexico.
It is one of the most unique US road trips and it is much more remote and isolated than the famous highway in Nevada that claims to be the Loneliest Road. How lonely? On a 90-minute drive on Geronimo Trail, I saw only three cars.
Geronimo Trail starts just east of Douglas, Arizona, where 15th Street turns into Geronimo Trail at the small Douglas Airport. A few miles later, the pavement ends and Geronimo Trail is a dirt road from this point.
Note: A 4WD vehicle is highly recommended! Also, please pack solo road trip essentials like a spare tire and extra food and water just in case you run into any issues. I had no problem with a small SUV.
About 35 miles later you will reach the Arizona/New Mexico border. About six miles into New Mexico, Geronimo Trail officially ends and turns into County Road 002—which is even more lonely. I saw only one car in 90 minutes!
The massive appeal along Geronimo Trail is rustic vibes, wide open spaces, astounding scenery, and time to be at one with your thoughts. The beginning of Geronimo Trail runs along the US/Mexico border and you will likely see Border Patrol agents and vehicles.
As Geronimo Trail turns northeast, San Bernardino National Wildlife Refuge signs appear. The refuge is an oasis in the surrounding desert and features protected fish and seldom-seen migrating birds. If you enjoy hiking, the Black Draw Trail is a great spot for bird watchers.
Between the refuge and the AZ/NM border, there are a handful of large ranches, intense side roads (like Sycamore Canyon), one Mormon Trail historic marker, and a few small pioneer cemeteries. Basically, Geronimo Trail's allure is miles and miles of dirt road, astounding scenery, and just you and your vehicle. Crank your tunes—or turn the radio off to let your deepest thoughts surface.
To find this approximate route on Google Maps, search Douglas, AZ to Cloverdale Cemetery Animas, NM in "Get Directions". Note that Street View (the blue man) is not available for almost all of this road trip, which lends to its mystique.
-Charles from McCool Travel
18. Kansas City To Rocky Mountain National Park In Colorado
Start: Kansas City, Kansas
End: Rocky Mountain National Park, Colorado
Distance: 650 miles
About the solo road trip:
A road trip from Kansas City to Rocky Mountain National Park is an essential trek through Americana.
Around 650 miles separate these two disparate destinations. The craggy peaks of the Rocky Mountains are a stark contrast from the flatlands of Kansas. But both offer stunning beauty in their own rights.
Starting in Kansas City, you do what pioneers, prospectors, and cowboys did 150 years ago; head west!
Crossing the prairie, you can imagine what those early settlers saw. So much of it remains as it was back then.
Especially beautiful are the rolling grasslands of the Flint Hills in Kansas. The springtime is especially amazing as the fresh shoots of grass carpet the hills in a lush green blanket.
Stop into the Tallgrass Prairie National Preserve to stroll through the hills of native grasses and herds of bison.
But don't dally too long. You still have a bit of a drive to get to Rocky Mountain National Park.
Until you reach Denver, you will be covering mile after mile of this grassland. Although beautiful, you'll likely be ready for a change of scenery.
And what a welcome sight Denver is! The Rocky Mountains set the backdrop behind the skyline to welcome you to the next part of your journey.
There are so many fun things to do in Denver for solo travelers, too. Additionally, nearby, Boulder is a smaller college town with plenty to explore. And Estes Park is right outside of your final destination. Any of these are also great stopping points for a bite to eat or to pick up supplies.
Stop into Mountain Sun Pub in Boulder for some great food in a lively atmosphere. There are only booths along two walls with the center lined with tables. As a solo traveler, this is a great way to meet the locals and fellow visitors alike.
But don't forget what you came for: The amazing hikes and camping in Rocky Mountain National Park. Honestly, this park has some of the best hikes in the world! Stop into the visitors center and pick up your map. You have endless trails to choose from.
Bonus:
The park offers shuttle service to many of the trailheads, which makes it great for hiking as you don't need loop trails to get you back to your car.
Alpine lakes, streams, and trails open up plenty of ways to explore or relax.
The long, open road and the serene mountain trails both offer solitude for the lone traveler. But there are lots of places to mingle with locals and visitors alike for the more social solo travelers.
-Steve from Maps Over Coffee
19. Michigan's Lower Peninsula
Start: Benton Harbor, Michigan
End: Mackinac Island, Michigan
Distance: 340 miles
About the solo road trip:
The west side of Michigan features natural beauty, food and drinks, and fun cultural attractions worth writing home about.
This 350-mile route is great for solo travelers because the driving is easy, there are plenty of places to take breaks, and you can see the best scenery without having to venture too far off the beaten path.
Starting from the southern border, work your way up Lake Michigan along I-94 and then I-196. You'll find tons of beach towns as well as plenty of lighthouses as you make your way to Holland. This small town is known for its Dutch heritage and features a windmill originally from the Netherlands.
Continue northeast to Grand Rapids, also known as Beer City USA. Sample drinks at one or more of its breweries and visit the larger-than-life sculptures at Meijer Gardens or the Gerald Ford Presidential Library.
Heading west on I-96 brings you to Muskegon where you'll find even more beaches. This small town also has an amusement and water park called Michigan's Adventure, which features a handful of roller coasters. Closer to the lake, you can tour the USS Silversides, a WWII-era submarine docked along the shore.
Continuing north on US-31 and then M-22, you'll arrive at Sleeping Bear Dunes National Lakeshore, which is highlighted by sand dunes towering 400 feet above the turquoise waters of Lake Michigan. You can take a scenic drive to the top of one for stunning views with minimal effort or try climbing up one yourself.
Continue on M-22 around the Leelanau Peninsula through the heart of Michigan's wine country. Stop into tasting rooms yourself or continue to the resort town of Traverse City and join a tour so you don't have to drive.
While you're in Traverse City, try its famous cherries and dine in the local farm-to-table restaurants. Once you've had your fill, continue north on US-31 to I-75.
Mackinaw City serves as the gateway to both the Mackinac Bridge and Mackinac Island. The bridge connects the Upper and Lower Peninsulas and there are great spots to view it from Fort Michilimackinac and the beaches to the east. Mackinac Island is most easily reached via ferry.
The small island in Lake Huron has no motorized vehicles, so visitors and locals walk, bike, or ride horse-drawn carriages. It's famous for its Victorian architecture and delicious fudge and is the perfect cap for your Michigan road trip.
-Kris from My Michigan Travel
20. Montana Road Trip On I-90 & Highway 93
Start: Billings, Montana
End: Glacier National Park, Montana
Distance: 637 miles
About the solo road trip:
If you're looking to safely road trip alone as a female, I highly recommend visiting Montana.
After growing up there and taking several of my own, there are many reasons to consider a drive along I-90, including the fact that some of the most beautiful nature is located along this route.
I recommend starting your trip in Billings, which is easy to fly into and is Montana's largest city, before heading to Bozeman and Yellowstone National Park. You'll need to make a slight detour from I-90 to get to the park on Highway 191.
Along the way up north on Highway 93, make sure to add stops in Butte, Missoula, and Whitefish. All offer unique reasons to visit and a different feel—Montana is more varied than you might think!
If you have the time, also make sure to stop off at the Lewis and Clark Caverns State Park, which features cave formations that are millions of years old.
The remaining drive is super easy with very clearly marked signs that take you from one town to another. Most of it is highway driving with little traffic and plenty of beautiful views.
Finally, if one national park wasn't enough, you get to end your 637-mile trip at another national park: Glacier. I do recommend planning your accommodations in advance if you can in order to make sure you have a place to stay when you get there!
-Alex from Alex on the Map
21. California Solo Trip Along The Mendocino Coast From San Francisco
Start: San Francisco, California
End: Redwood National Park, California
Distance: 311 miles
About the solo road trip:
Highway 1 from San Francisco up to Mendocino Coast and Redwood National Park is one of the most beautiful drives on the planet, maybe comparable to the Canadian Icefields Parkway in Banff and Jasper National Parks in its grandeur. One is through the mountains and the other along the Pacific, both equally fantastic.
You can do a loop or drive out-and-back from San Francisco. The route on 101 is inland and boring but it's a lot faster.
The route on Highway 1 is drop-dead gorgeous but very time-consuming because of the many stops, activities, and the winding road. You can do 101 going one way and loop back on Highway 1 to get both the benefits.
The drive from San Francisco to Redwood National Park is 320 miles and takes about six hours on 101. You can choose to go further up or do a shorter route depending on your timeline.
Some of the top attractions on the drive include Redwood National and State Parks where you can spend a few days and do many hikes and activities.
The scenic Avenue of the Giants runs parallel to the freeway and has many amazing stops. You can drive the entire road or a section as you coast through redwood trees and stop at many state parks along the way.
Another recommended stop is at the Laguna Point Beach at MacKerricher State Park, which offers some of the most spectacular tide pools absolutely worth visiting for half a day or more.
Additionally, next to MacKerricher State Park is Glass Beach, a popular spot for finding sea glass — though note that because so many people take the sea glass it's becoming increasingly harder to find.
There are many more attractions along the drive so you can take a day or a few days to drive.
This is a great road trip for solo travelers because it's an amazing way to experience natural wonders in peace. The solo road trip allows for solitude but it also offers fun beaches and mountain towns with great food and company. Moreover, the drive is very safe for the solo traveler.
– Jyoti from Story at Every Corner
22. Skyline Drive In Virginia
Start: Front Royal, Virginia (northern entrance to Skyline Drive)
End: Rockfish Gap exit, Virginia
Distance: 105 miles
About the solo road trip:
Skyline Drive is pure sky! From the second you enter this highway winding through Shenandoah National Park at Front Royal until you exit at the Rockfish Gap Entrance Station there is a big blue sky ahead. And if you're lucky enough to own a convertible, you will feel like an eagle on your solo trek.
No matter what season you visit Shenandoah National Park—spring, summer, fall, or winter—you'll delight in the deep forests, curving roads, and waterfalls to be discovered. Wild creatures abound, including bats, turkeys, and black bears.
Located within convenient driving distance of Richmond, Charlottesville, and Washington, DC, Shenandoah National Park attracts solo runners, hikers, and walkers.
This is a great getaway for city folk especially with all the Airbnb rentals available. That being said, if you want to stay at the park campgrounds or at Skyland Resort and Big Meadows Hotel, you need to book early.
Note: Depending on what season you visit, the 105-mile Skyline Drive can turn into a traffic jam. This is also not a road built as a raceway. Skyline Drive weaves its way across western Virginia with a speed limit of 35 mph.
For Washingtonians, the best entrance is the Front Royal Entrance.
Stop at the Dickey Ridge Visitors Center to shop for books on hiking or get a panoramic portrait. There are regular stops along the way where you can park in a lot to hike through forests, climb Stony Man or Hawksbill, check out the Appalachian Trail, or meditate at the Shenandoah waterfalls.
Expect to take three hours traveling the entire length of the park on Skyline Drive.
Skyline Drive ends at Rockfish Gap; it is the northern entrance to the Blue Ridge Parkway. There are 200,000 acres of protected land at Shenandoah National Park for you to explore.
– Terri at FemaleSoloTrek.com
Renting A Car For Your Solo Road Trip
Need a rental car for road tripping by yourself in the USA?
Use Discover Cars to quickly compare your car rental options. Their comparison tool does the homework for you, so there's no need to have up 10+ tabs trying to figure out which company is the most affordable. Actually, you can save up to 70% using their tool!
How To Road Trip Alone
There are numerous advantages and disadvantages to traveling alone, though ultimately solo travel is an empowering experience that gives you total freedom over your itinerary.
That being said, if it your first time heading out on a solo adventure by car, the following solo road trip tips can help:
-Make sure you have good car insurance as well as roadside assistance (like AAA) in case of an emergency.
-Travel with solo road trip essentials like a spare tire, extra food and water, a sleeping bag and pillow, and sunglasses.
-Know your limits when it comes to how far you can drive, especially as nobody else will be in the car to help keep you awake.
-Keep loved ones informed of your travel plans and check in regularly. This way your absense will be noticed right away in an emergency.
-Install personal safety apps on your phone — like the Emergency App from the American Red Cross.
Travel Insurance For Your Solo Road Trip
When visiting the USA — or anywhere else in the world — it's wise to get travel insurance.
One of the best travel medical insurance for travelers is SafetyWing as they've got a large network and offer both short-term and long-term coverage — including coverage if you're traveling for months as well as limited coverage in your home country).
Additionally, SafetyWing is budget-friendly and offers $250,000 worth of coverage with just one low overall deductible of $250.
Click here to price out travel insurance for your trip in just a few clicks.
What solo road trip ideas would you add to this list?
Enjoyed this guide to the best solo road trips in the USA? Pin it for later!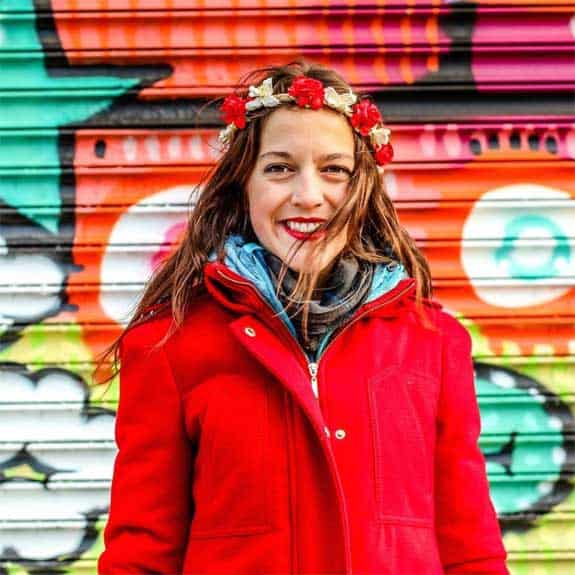 Hi, I'm Jessie on a journey!
I'm a conscious solo traveler on a mission to take you beyond the guidebook to inspire you to live your best life through travel. Come join me!
Want to live your best life through travel?
Subscribe for FREE access to my library of fun blogging worksheets and learn how to get paid to travel more!