14 Best Places In Mexico To Travel Alone
By Jessie Festa. This guide to solo travel in Mexico contains affiliate links to trusted partners!
Looking for the best places in Mexico to travel alone?
Then you're in the right place!
Mexico is a destination high on the wishlists of many travelers — and for good reason, as the country truly offers something for every kind of visitor. Whether you're looking to explore food, culture, history, adventure, or relaxation you can find it in Mexico.
Many of Mexico's cities and towns are also great for those traveling solo, featuring the perfect mix of safety, accessibility, and fun.
Now, to help you make the most of your trip, I reached out to some of my favorite bloggers to ask them their suggestions for the best places to travel alone in Mexico. Keep reading to discover their recommendations.
While this list is not exhaustive, after reading you'll have a solid starting point for mapping out a truly unforgettable solo trip.
Quick tip: Whether you travel solo to Mexico or somewhere else, it's smart to pack travel safety essentials. One top pick is the She's Birdie Personal Safety Alarm, which is TSA-approved and can help scare away potential attackers. Other recommendations include Clever Travel Companion Pickpocket-Proof Garments and Speakeasy Travel Supply Hidden Pocket Scarves.
Confidently Enjoy Solo Female Travel In Mexico [Free Course]
But first, before we discuss the top safe places to travel to in Mexico, I invite you to grab a seat in my free Savvy Solo Traveler E-Course.
The 6-day course is designed to help you feel confident about booking your first solo trip and exploring the world alone.
Lessons include:
Common solo travel fears (like flying alone for the first time) and how to overcome them
How to choose your perfect solo trip
How to tell loved ones you're hitting the road solo
Mentally preparing for your solo journey without losing your mind
Essential steps for staying safe on a solo trip
How to take amazing solo selfies
Once you've grabbed your seat, read on to dive into the solo female travel guide.
Is Mexico Safe For Solo Female Travelers?
As you're planning your trip and researching the best Mexican vacation spots for solo travelers, it's likely travel safety will be a concern.
And yes, there are certain places that do experience higher levels of crime and violence that solo travelers — and travelers in general — should avoid; however, you won't see those places listed in a typical Mexico travel guide.
The truth is, Mexico is a great destination for solo travelers, and there are many safe places to travel in Mexico that also showcase unique facets of local culture. In fact, that is one of the main highlights of visiting Mexico; everywhere you go has its own special offering, from the Talavera pottery of Puebla to the beloved tequila of Jalisco.
As you research the many places to go in Mexico, keep safety in mind and consider which aspects of Mexican culture you're most excited to explore.
Best Places In Mexico To Travel Alone
Traveling to Mexico alone as a woman (or man) can be daunting, especially if it's your first time to the country. Luckily, this guide can help you narrow down some of the best places to travel to in Mexico and understand how to travel solo successfully.
Add these to your Mexico solo travel itinerary for an unforgettable trip!
1. Puebla
Is traveling alone fun? Absolutely, especially if you visit Puebla. No list of best places in Mexico for solo travel would be complete without mentioning Puebla, one of the country's top destinations for culture and cuisine.
Located in central Mexico about a two-hour drive from Mexico City, the city of Puebla — as well as its state by the same name — is home to local specialties like:
mole poblano, one of Mexico's yummiest moles that is also infused with chocolate
rajas poblanas, roasted strips of poblano chili peppers simmered in creamy cheese sauce and spices
chiles en nogada, poblano chiles stuffed with picadillo topped with walnut-based cream sauce (nogada), pomegranate seeds, and parsley and then fried
Puebla is also rich in history and culture.
Along with being the world's top producer of traditional Talavera pottery, its home to the Great Pyramid of Cholula, the world's largest pyramid (by volume); the Cantona Ruins, a Mesoamerican archaeological site thought to be one of the largest and most modern cities in pre-Hispanic times; and the 18th-century Fort Loreto where the Mexican victory during the Battle of Puebla took place (which is what Cinco de Mayo celebrates).
Not surprisingly, there are also countless museums to spend time perusing, like the Museo Amparo (pre-Hispanic and modern art), Museo de la Evolucion Puebla (Museum of Evolution Puebla), and the Museo Internacional del Barroco (International Museum of the Baroque) — one of the most visually-interesting buildings in the city.
Finally, Puebla is one of the safest places to travel in Mexico, particularly if you stick to popular tourist spots like the Historic City Center. This helps to truly cement it as one of the best places to travel in Mexico on your own!
-By Jessie from Jessie on a Journey
Puebla Travel Resources
Click here for a list of top-rated Puebla tours.
Click here for a list of top-rated Puebla hotels.
2. Playa del Carmen
Playa del Carmen is a great place for solo travel in Mexico. The people are friendly and there is always something to do. And, personally, I never felt unsafe there, even when I was out late at night.
There are plenty of things to do in Playa del Carmen, from shopping and dining to swimming and sunbathing. Keeping PDC as a base city, you can also explore more of the Riviera Maya like Tulum, Chichen Itza, and Cozumel on day trips!
Playa del Carmen's 5th Avenue is a tourist's haven. There are several lovely businesses and restaurants to discover here as well as tasty low-cost Mexican food and souvenir shops.
Playa del Carmen's nightlife is also amazing. There are plenty of restaurants and bars where you can hang out and meet other travelers, which is another reason I would recommend Playa del Carmen as a great solo travel destination.
There are a few things to keep in mind when traveling to Playa del Carmen solo. First, it is important to be aware of your surroundings and be cautious when walking around at night. Secondly, it is always a good idea to have some cash on hand in case you need it for emergencies.
Finally, don't be afraid to ask for help if you need it; the locals are always happy to help!
-By Mayuri from ToSomePlaceNew
Playa del Carmen Travel Resources
Click here for a list of top-rated Playa del Carmen tours.
Click here for a list of top-rated Playa del Carmen hotels.
3. Merida
While the Yucatán Peninsula may have a reputation for being a party destination — a reputation well earned by Cancún and Tulum — if you are looking for a city in Mexico for solo travel that is a little quieter, you don't have to leave the peninsula to find it.
Head to Mérida.
As the capital city of Yucatán, Mérida is full of life and even more so of color. Bright colonial architecture is one of the distinguishing features of Mérida, as well as numerous coffee shops lining the streets — perfect for escaping the heat or people-watching to pass time until your next solo excursion.
Mérida is also one of the more affordable cities in the Yucatán Peninsula, so you won't break the bank, regardless if you grab a shared dorm in a hostel or want your own hotel room.
Cenotes like the beautiful Cenote Xlacah surround Mérida, with only a small fraction of the more popular cenotes elsewhere. Or, get a little fancy at the cenote resort Cenotes Hacienda Mucuyché.
If you're more of an open-water fan, head to Sisal, one of Mexico's newest pueblos mágicos (Magical Towns). You'll find fine white sand and crystal blue waters, as well as mangroves and coral reefs.
As one of the great foodie cities of Mexico, dining out in Mérida is thankfully affordable even if you're a solo traveler. A few must-try eateries are Manjar Blanco for breakfast, El Apapacho for a casual meal, or Kuuk for a fancier spot that specializes in regional cuisine.
Speaking of regional, Maya influence is huge in Mérida, so definitely check out the Maya World Museum of Mérida, which is one of the only museums in the world dedicated to Maya history, culture, and the Mayan language.
However, just because the city is rich with food and culture doesn't mean you can't grab a drink and make some new friends once the sun goes down.
Plan to start and end your bar-hopping adventure at either Malahat or La Bierhaus, that way you will always be in high-traffic areas and within close distance to most hotels and hostels in the downtown area.
-By Kay from The Awkward Traveller
Merida Travel Resources
Click here for a list of top-rated Merida tours.
Click here for a list of top-rated Merida hotels.
4. Cancun
With fine white sand and gorgeous blue water, Cancun is known for its spectacular beaches. In my opinion, it's one of the best beach destinations for solo female travelers.
Located in the eastern part of Mexico in the Yucatan Peninsula, this vibrant city has plenty to see and do.
It's a popular tourist destination with great nightlife — which means there's always a flurry of activity, and that's part of what makes Cancun great for solo travelers. You certainly won't be lonely here, even if you arrived alone!
There are plenty of great hostels to pick from, each with its own unique atmosphere. If you choose to be located in what's known as the "hotel zone" then the beach will be right on your doorstep.
However, if you want to explore the quieter part of the beach that's isolated from the big hotels, head down to the far northern end of the hotel zone. This is where you'll find hammocks suspended above the water, making it the perfect place to relax for the afternoon. What's even better is that it's little known by tourists.
Punta Cancun Lighthouse is located down this end of the beach as well; and with its unique white and red stripes, it's well worth a visit. Be sure to stick around to see the sunset, as it's known by the locals as one of the destination's best sunset spots. You'll definitely want to add this to your Cancun trip itinerary!
For another beautiful day on the water, check out Nichupté Lagoon. Different companies and hostels offer standup paddleboard tours which make for an awesome activity. You'll paddle through lush green mangroves in turquoise waters.
Along with incredible beaches, Cancun is known for its nightlife. Your solo trip to Mexico wouldn't be complete without a night out at one of Cancun's clubs.
Hostels such as Nomads Cancun Hotel & Hostel take a group of travelers to different locations every couple of nights. This is perfect for solo travelers as you know you will be safe and in a group the entire night.
Staff from the hostel stay with you for the duration of the evening and make sure you get home safe if you need help navigating the local buses after a few drinks.
-By Samantha from My Blonde Bucket list
Cancun Travel Resources
Click here for a list of top-rated Cancun tours.
Click here for a list of top-rated Cancun hotels.
5. Bacalar
Located just three hours south of Playa del Carmen on Mexico's Caribbean coast, Bacalar is a stunning natural lagoon that is a perfect destination for solo travelers looking for a safe and tranquil getaway.
Bacalar is a less well-known destination in Mexico, which means it has not yet been touched by mass tourism like the nearby towns of Playa del Carmen and Tulum.
Bacalar is a large lagoon known as "Laguna de los Siete Colores" (Lagoon of the Seven Colors) due to the varying depths and different shades of the most stunning turquoise blue. It's even been referred to as the "Maldives of Mexico" with its bright turquoise water and enticing overwater hammocks.
Solo travelers can reach Bacalar easily by taking the comfortable ADO charter bus from Playa del Carmen or Tulum. Eco-hotels, hostels, and AirBnbs can be reserved directly on the lagoon or within a short walking distance.
You can then spend the day relaxing in the lagoon on overwater hammocks and wooden swings. While the nightlife in Bacalar is minimal, many great restaurants can be reached by walking.
Adventurous solo travelers will be able to go kayaking, stand up paddleboarding, or book a group sailing tour.
Due to its incredible natural beauty and lack of mass tourism, Bacalar is truly a special place and the perfect destination for solo travelers looking for a relaxing retreat.
-By Allison from Viva La Travelista
Bacalar Travel Resources
Click here for a list of top-rated Bacalar tours.
Click here for a list of top-rated Bacalar hotels.
6. San Felipe
I didn't know that much about San Felipe before visiting. This stop was part of a larger trip in Mexico and I had never made my way to this little corner before. Turns out, it was one of the coolest places in Baja and I hope to make it back soon!
San Felipe is located on the Gulf of California and sits just 118 miles south of the United States border. The proximity to the USA makes it a go-to escape for those living in California and Arizona.
San Felipe is a great spot for solo travelers because here you will find both an active town and a place to relax. In town and on the beach, the locals are no strangers to tourists.
You can find live mariachi bands, souvenir stalls, loads of delicious eateries, and long stretches of sand. But, you can also nestle into quiet hotels and guesthouses, or go exploring to find peaceful natural sights.
If you have a car, head one hour south to explore the hot springs of Puertecito — or, 20 minutes out of town to walk in solitude among the cacti. San Felipe is, after all, a desert climate right on the shore.
In my opinion, San Felipe is one of the top places to travel in Mexico for solo travelers!
-By Monica from This Rare Earth
San Felipe Travel Resources
Click here for a list of top-rated San Felipe tours.
Click here for a list of top-rated San Felipe hotels.
7. Puerto Escondido
Located in the state of Oaxaca, between the Pacific Ocean and the southern Sierra Madre mountains, is the oceanside town of Puerto Escondido.
It's known as one of the top surfing destinations in the world, but it also attracts non-surfing beachgoers and backpackers.
Worried about being lonely on the road? Well, if you're solo, meeting fellow travelers is practically effortless. Puerto Escondido has a carefree yet outgoing social vibe that seems to vibrate throughout the town. Plus, there's always a party (or two, or three).
When or if you don't want to party, Puerto Escondido has a ton of other activities. You can join a yoga class, learn how to surf, or become a part of the nightly turtle release at Playa Bacocho.
There are also tours to the bioluminescent lagoon, whale watching, and several day trips nearby.
And throughout all of these, you are bound to connect with others who want to explore further or enjoy a day at the beach together, whichever is your style. In fact, simply watching the sunset over the ocean each evening inspires travelers to coordinate their plans with each other.
There's no doubt about it, Puerto Escondido is a top destination in Mexico for solo travelers.
-By Julien from Cultures Traveled
Puerto Escondido Travel Resources
Click here for a list of top-rated Puerto Escondido tours.
Click here for a list of top-rated Puerto Escondido hotels.
8. Mazatlán
With so many destinations to enjoy solo travel in Mexico, you may be in favor of looking for more off-the-beaten-track locations.
Well, here's one: Mazatlán, a hot coastal resort that encompasses Pacific Ocean views, historic markets, and lots of attention centered around its popular Centro Historico.
At the heart of the district is Plaza Machado (Machado Square), a hub for restaurants, cafes, culture, and greenspace. It's touted as one of the most popular places to go in Mazatlán for solo travelers to the city.
When compared to other beach resorts in Mexico, Mazatlán allows travelers to easily hop on one of the many tours that visit the nearby islands. You can visit Bird Island, Deer Island, and Wolf Island — which are named after the animals that inhabit them or once lived on them.
A trip to these enchanting islands makes it easy to get involved with water sports including surfing, diving, and a host of other fun aquatic activities.
Whether you are traveling on a budget or visiting for a more luxurious stay at one of Mazatlán's upmarket hotels, you can expect to find a selection of restaurants and entertainment venues to suit all.
This is a side of Mexico for solo travelers wanting to experience the unique vibe of one of the country's many coastlines.
-By Dan from Backpacking Latin America
Mazatlan Travel Resources
Click here for a list of top-rated Mazatlan tours.
Click here for a list of top-rated Mazatlan hotels.
9. San Jose del Pacifico
If you are looking to take a break from all the tequila and partying on your solo Mexico trip, then head over to San Jose del Pacifico.
Situated 2440 meters (8,000 feet) in the mountains of the state of Oaxaca, San Jose del Pacifico offers a very different experience when compared to Mexico's bustling cities and stunning beaches.
It is a popular stop for anyone taking public transportation between Oaxaca City and Puerto Escondido, two of the most touristy places in Mexico.
Because of its remoteness in the mountains, San Jose del Pacifico is home to some of the best nature and greenery in all of Mexico. And if you are traveling solo, it is a great place to reflect on your life and your epic travel journey in solitude.
Besides just enjoying some peace and quiet, there are many wellness activities you can do in San Jose del Pacifico.
The town is known for its beautiful hiking trails that take you to nearby villages and incredible vantage points. There are also yoga studios and temazcal facilities available for those wanting a Mexican sweat lodge experience.
However, the most famous thing about San Jose del Pacifico is its psychedelic mushrooms. The surrounding region of San Jose del Pacifico is the perfect natural habitat for those mushrooms to grow. In fact, the moment you arrive in town, you will find plenty of vendors selling them.
Don't worry, it is completely legal in San Jose del Pacifico and arguably the biggest tourist attraction there. Combined with the stunning nature, it is a spiritual journey that is best enjoyed solo!
-By Sean from Living Out Lau
San Jose del Pacifico Travel Resources
Click here for a list of top-rated San Jose del Pacifico tours.
Click here for a list of top-rated San Jose del Pacifico hotels.
10. Sayulita
They say the west coast is the best coast, and that may ring true for Mexico. Located in the Riviera Nayarit on Mexico's Banderas Bay, Sayulita is the perfect beach town to relax, unwind, and get your surf on.
Only about an hour's drive from an international airport in nearby Puerto Vallarta, Sayulita is easily accessible from both the United States and several cities in Mexico.
Nearby Puerto Vallarta is famous for luxury resorts, and solo travel in Puerto Vallarta is also worthwhile; however, chill hostels and boutique hotels are more the scene in Sayulita, making it perfect for people traveling alone.
Coworking spots can be found in Selina Hostel and Sayulita Cowork. These spaces also have the most reliable WiFi in town.
Speaking of, another thing that makes this one of the best Mexican vacation spots for solo travelers is the fact that the town is small and easily walkable.
Sayulita is as laid-back a beach town as they come. It's the perfect spot to spend a relaxing few days enjoying the sand. That being said, if you're looking for a little adventure, it's also a great place to learn to surf.
Many of the breaks in town are gentle and well-rated for beginners. Surf shops abound, too, so it's no problem scheduling a lesson.
Nature lovers can also rejoice in the pristine beauty found in Riviera Nayarit. Hike to the top of nearby Monkey Mountain for some amazing panoramic views of Banderas Bay.
Beat the heat and head out for this hike early in the day. Sunset is also an ideal time for the hike with some astounding views — just plan to hike with a guide if going later in the day as your trek back down will be after dark.
The famous Islas Marietas is easily visited as a day trip from Sayulita. Many local tour operators offer snorkel or scuba trips out to the marine national park.
From May through September, orcas migrate through the area, and September through January is humpback whale season. Whatever time of year you visit, the marine life in the Islas Marietas is amazing and not to be missed.
-By Jackie from Bon Voyage Jackie
Sayulita Travel Resources
Click here for a list of top-rated Sayulita tours.
Click here for a list of top-rated Sayulita hotels.
11. La Paz
La Paz is such a dreamy destination for solo travelers. Along with being one of the most fun places in Mexico, it's also naturally beautiful.
In fact, La Paz is located in Baja California Sur on the Sea of Cortez — or, as French explorer Jacques Cousteau described it, the "Aquarium of the World".
La Paz has all the important things a solo traveler needs: plenty of accommodation to fit any budget, amazing restaurants, delicious street food, a lively malecón (beach boardwalk), dozens of pristine beaches with just the right amount of people, and, if you enjoy nature, some of the best hiking in Baja California Sur.
It's the perfect destination for traveling solo but never quite feeling alone.
A solo traveler to La Paz will never be bored since there are plenty of things to do in the area. Because of its location on the Sea of Cortez, La Paz is also one of the best places in the world to swim with whale sharks.
Naturally attracted by the warm waters and plentiful food, thousands of whale sharks spend the winter in the Sea of Cortez off the coast of La Paz. Don't miss the chance to swim with these gentle giants on a snorkeling tour.
There are plenty of local companies that offer day trips to see whale sharks. Just make sure to do your research and choose one committed to sustainable wildlife tourism.
Also, plan on including a trip to the unique Espiritu Santo Island, a UNESCO World Natural Heritage Site and national park also in the Sea of Cortez. On and around the island are impressive scenery, volcanic rocks, and bountiful wildlife including sea lions and sea turtles.
Evenings in La Paz are best spent on the seafront boardwalk eating a nice meal, having a drink, and watching the sunset — which, by the way, is spectacular in La Paz. While strolling the boardwalk, don't miss the creative statues and vibrant murals along the way.
Spend just a little bit of time in La Paz and see why the local motto is "no bad days" — because there are absolutely no bad days in this perfect location.
-By Lori from Southerner Says
La Paz Travel Resources
Click here for a list of top-rated La Paz tours.
Click here for a list of top-rated La Paz hotels.
12. Isla Holbox
Isla Holbox is a beautiful and peaceful island that is an ideal destination for solo travelers in Mexico. The island will give you the sensation of being in a very relaxing environment that is super safe to visit — especially with its many stunning beaches full of hammocks.
Some of the best things to do in Holbox for solo travelers include admiring flamingos or wandering around the island. You will find plenty of amazing street art there as well as great bars and restaurants.
Even if you are traveling alone, you can easily meet locals and other travelers. Everyone on the island is friendly and will make you feel at home. Each evening people are gathering together at the pier to watch beautiful sunsets, so why not join them on your solo trip in Mexico?
Another great thing to do in Holbox is renting a bike and exploring the island on your own. Holbox is very small so you don't need to worry about getting lost.
Make sure to visit Punta Cocos to take incredible pictures of this beautiful beach known for its sunsets.
Or if you want to see flamingos, explore Punta Mosquito — which is one of the most stunning places to see in Holbox thanks to its panoramic views and flamingos.
-By Paulina from ukeveryday
Isla Holbox Travel Resources
Click here for a list of top-rated Isla Holbox tours.
Click here for a list of top-rated Isla Holbox hotels.
13. San Cristóbal de las Casas
San Cristóbal de las Casas in Chiapas is one of the best destinations for solo travelers in Mexico. Nestled between the mountains of Chiapas, San Cristóbal de las Casas combines Indigenous culture and an authentic Mexican experience with a vivid backpacker scene.
There are lots of hostels and bars all around the town, making it easy to mingle and connect with fellow travelers. Despite the numerous accommodation options and its popularity as a travel destination, the town has managed to keep its local authenticity and charm.
There are lots of things to do in San Cristóbal de las Casas. The landscape around the town includes azure blue lakes, turquoise waterfalls, and stunning mountain peaks.
Nature-lovers should definitely check out Montebello Lakes, a national park with 59 lakes, some of which you can explore on a raft.
The waterfalls of El Chiflón are another must-do when in San Cristóbal de las Casas. At El Chiflón, you follow a hiking path leading uphill with several waterfalls on the way, with the biggest and most stunning one awaiting you at the top.
San Cristóbal de las Casas is also famous for the artisan products made by Indigenous people. Definitely make sure to visit the artisan market in the city center to buy handmade souvenirs with traditional designs.
In comparison to other touristy places in Mexico, San Cristóbal de las Casas is relatively affordable and it has some of the best restaurants in Mexico. I won't even recommend a specific restaurant, because I loved the food at every single place I tried.
If you're a wine-lover, the number one place to visit is Viña de Bacco, a Spanish wine bar that serves a tapa with every glass of wine that you order. It's one of the most popular bars in town.
After one or more glasses of wine, check out salsa night at Bar Revolución to meet locals and other travelers and to show off your dance moves.
-By Maria from A World of Destinations
San Cristóbal de las Casas Travel Resources
Click here for a list of top-rated San Cristóbal de las Casas tours.
Click here for a list of top-rated San Cristóbal de las Casas hotels.
14. Oaxaca
Situated in the Sierra Madre mountains of southern Mexico is the charming city of Oaxaca de Juarez, which is the capital of the state by the same name. The picturesque Centro Historico is the cultural and touristic center that draws in travelers from across the globe.
If you are thinking of solo traveling through Oaxaca, make sure you give yourself plenty of time as this city is full of fun experiences, delicious food, and exciting adventures.
Oaxaca is an incredible place to solo travel due to its compact and accessible layout. The Centro Historico is fairly self-contained with countless places to eat and drink where you can meet fellow travelers and local Oaxacan people.
The biggest allure to the region is the stunning cuisine that helps to make it a top foodie destination in Mexico. There are restaurants, markets, and street vendors literally around every corner of the historic center serving up delicious regional Oaxacan specialties like mole negro and charcoal-grilled tlayudas.
Another big draw is the countless historic sites that are in and around the city. You can walk the Centro Historico's old cobblestone streets while checking out historic attractions like ancient aqueducts and the Templo de Santo Domingo de Guzmán, a church dating back to the early 1600s.
For an even bigger adventure, book a group tour of Monte Albán where you explore the ancient Zapotec and Mixtec architectural sites.
Solo travelers can also book a visit to a palenque (Oaxacan mezcal distillery) where you can learn how they grow native agave plants and make artisanal mezcal.
You can also take a cooking class with world-renowned chefs at a home cooking school.
If you are in the mood to just relax, grab a good book and a cup of Oaxaca's famous hot chocolate or locally-sourced coffee in one of the city's beautiful courtyard cafes.
Oaxaca should be at the top of any solo traveler's bucket list for Mexico. It is safe to say that if you are bored in Oaxaca, it's not because of a lack of fun things to do and see.
You should be warned that Oaxaca has a reputation for travelers visiting for a few days, and end up calling it home. You may just fall in love with the people and this beautiful city and never want to leave.
-By Gabriel from Chef Travel Guide
Oaxaca Travel Resources
Click here for a list of top-rated Oaxaca tours.
Click here for a list of top-rated Oaxaca hotels.
Travel Insurance In Mexico
When visiting Mexico — or anywhere else in the world — it's wise to get travel insurance.
One of the best travel medical insurance for travelers is SafetyWing as they've got a large network and offer both short-term and long-term coverage — including coverage if you're traveling for months as well as limited coverage in your home country).
Additionally, SafetyWing is budget-friendly and offers $250,000 worth of coverage with just one low overall deductible of $250.
Click here to price out travel insurance for your trip in just a few clicks.
What best places to travel alone in Mexico would you add to this list?
Enjoyd this solo Mexico itinerary? Pin it for later!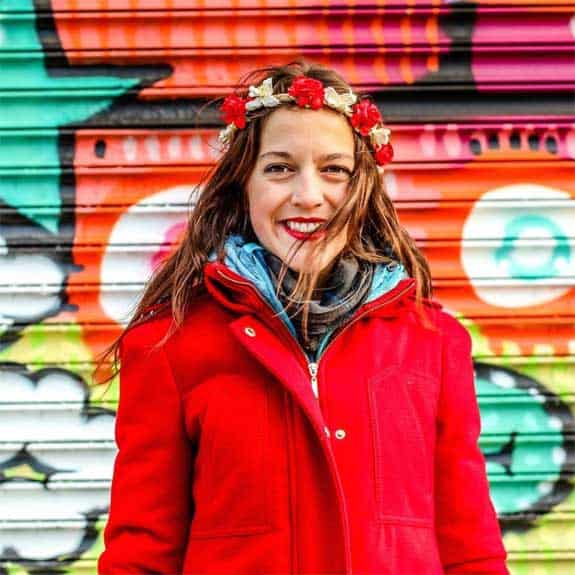 Hi, I'm Jessie on a journey!
I'm a conscious solo traveler on a mission to take you beyond the guidebook to inspire you to live your best life through travel. Come join me!
Want to live your best life through travel?
Subscribe for FREE access to my library of fun blogging worksheets and learn how to get paid to travel more!