How To Travel Solo Through Fort Lauderdale (And Have An Awesome Time!)
Fort Lauderdale, Florida, isn't the first place most people think of when it comes to backpacking and solo travel destinations; however, I recently spent a solo weekend exploring the offerings of this beachfront, high-rise resort-filled city.
While not as adventurous or budget-friendly as say Ecuador or Guatemala, it didn't disappoint.
Here is my recommendation for things to do in Fort Lauderdale for solo travelers.
Where To Stay In Fort Lauderdale
An inexpensive accommodation option in Fort Lauderdale offering both private and shared accommodation is The Hotel Deauville, located less than a block from the beach and offering a heated pool on site.
A communal kitchen and BBQ area can help you save money on food.
Air conditioning, Wi-Fi, a washing machine, lockers, and a television room are some other amenities — the latter being a great one for helping solo travelers make friends. Four- to six-person dorms are $35 to $37, while private rooms with bathrooms start at $80.
Other Fort Lauderdale Hotels & Accommodations:
Click here for a list of top-rated Fort Lauderdale hotels!
Prefer self-contained stays?
Click here to check out unique local rentals!
You can also use the map below to search for local stays:
Psst! Don't forget to pin this post for later!
Getting Around
When it comes to how to travel solo successfully, one important consideration is how you'll get around.
As long as you stay near to Fort Lauderdale Beach you can pretty easily get around by bike.
That being said, there are a few attractions — like Funky Buddha and FAT Village — that are a little farther and you'll need a vehicle for.
I personally rented a car from Avis, which cost $213 including gas and collision insurance for the cheapest model — a Chevy Sonic 5-Door Subcompact — from Thursday morning to Sunday morning with airport pickup and drop off.
If you want to compare car rental pricing, my recommendation is to use Discover Cars.
Their comparison tool does the homework for you, so there's no need to have up 10+ tabs trying to figure out which company is the most affordable. Actually, you can save up to 70% using their tool!

If you don't want to rent a car — although this is the most convenient option — opt for the inexpensive Sun Trolley, which takes you around downtown, and the bus, although this can be quite slow.
Where To Eat & Drink
Fort Lauderdale isn't the cheapest destination to explore when you visit Florida, but it is possible to eat well without spending a fortune.
First of all, there are a number of really delicious food trucks floating around. I encountered them in front of Fat Buddha Brewery — where you'll find them daily — and at the FAT Village Art Walk, which happens on the last Saturday of each month.
Moreover, there are some truly unforgettable culinary experiences (listed below). After reading this list as well as about the many things to do in the city, it'll be clear why Fort Lauderdale is one of the best places for solo female travel in the USA.
1. Sweet Nectar Charcoal Grill & Spirits
On Las Olas there are a number of non-chain restaurants, cafés and wine bars as well as galleries, boutiques and local businesses. One that I found really enjoyable as a solo traveler was Sweet Nectar Charcoal Grill & Spirits.
They serve innovative southern-style tapas with globally-inspired sauces. Snacks start at $6, and some of their tapas and appetizers are pretty filling on their own, like the coal-fired pterodactyl (turkey) wing with crispy skin and a sweet habanero glaze or the dinosaur beef short rib done "Korean-style," the meat simmered alongside the bone for five hours in a mixture of rice wine, kimchee base and demi glaze.
My personal menu favorites were the chorizo-stuffed dates with melted Swiss cheese and thick red pepper sauce, and the "Lobster Popcorn" featuring a movie-theater box of fresh popcorn topped with deep-fried lobster and served with a side of honey truffle oil. For dessert, their homemade bread pudding topped with peanut butter fudge ice cream is absolutely enormous and could be a meal in itself (albeit not the healthiest one). I actually ate half at the restaurant and save the other half for breakfast the next morning.
Again, maybe not as healthy as a yogurt with fruit, but so satisfying.
2. Funky Buddha Brewery
I happened to visit Fort Lauderdale when Funky Buddha Brewery was having their one-year anniversary, so of course I went to check it out. Even those who who aren't big beer drinkers (like myself) will find something they like. At the festival some of the options were "Chocolate-Covered Cherry Porter," "Don't Tell Reece Peanut Butter Cup Brown Ale," "Fire in the Hole Raspberry Habanero Red Ale," "French Toast Double Brown Ale," "Blueberry Cobbler Ale" and a "Nutella Porter" brewed with cocoa nibs and hazelnuts.
These were just a few of their innovative dessert brew options. Best of all, the beers actually tasted like what they said they would (I've definitely tried dessert-themed beers in the past that lacked flavor). While they don't always have all of these of tap, you'll have at least 10 beers to choose from whenever you visit.
What makes this such a great solo traveler spot isn't just the beer, but the games. They have tons of board games and sports games like bocci and corn hole. I ended up getting in on a game of giant Jenga, and made some new friends from South Africa, New Jersey and Florida.
For an inexpensive meal, Funky Buddha also has food trucks outside their premises each day, typically from 1pm on Sundays, from 11:30am on Saturdays, from 4pm on Fridays and from 5:30pm on Mondays through Thursdays (although sometimes earlier, so check their Food Truck Calendar). Some food trucks that regularly make an appearance include Conch Shack, Outside the Box Sandwich Co., Ceviche 305, Chaco's Chinese Taco, Legend's BBQ, Latin Burger & Taco, IL Fiorentino, Sweet Cravings NY Desserts, 2 Jive Turkeys, Palate Party and Saucy 'Stache, to name a few.
3. Hollywood Prime
For an uber fancy dinner where you can enjoy a quiet night out in an ambiance atmosphere, Hollywood Prime is a great choice.
You may be wondering why I'm recommending a 5-star steak house serving 23-day aged prime beef with prices to match. The trick is to order just an appetizer, as they have many that are huge and really satisfying.
I ordered the 10-ounce jumbo lump crab meat ($20) paired with an unexpected spicy homemade mustard and was full afterward. Not exactly cheap, but also not crazy if you're craving a refined atmosphere.
They also serve an onion soup gratin that's super hearty for $10, fresh salads for under $15 and an out-of-this-world tomatoes & buffalo mozzarella salad ($16) with 8-year aged balsamic from Medina, Uglyripe Heirloom tomatoes from Plant City Florida and water buffalo mozzarella imported each week from Italy. It's topped with sea salt, black pepper, fresh chopped basil and extra virgin olive oil from Italy.
Things To Do In Fort Lauderdale
Fort Lauderdale is one of the fastest growing cities in Florida, and the many things to do prove it.
When I travel solo I love spending a few hours in nature hiking or cycling, enjoying the outdoors and spending quality time with myself. When looking for things to do in Fort Lauderdale, I found this splice of solitude at Hugh Taylor Birch Park. Encompassing 180 acres (73 hectares), the park is full of things to do.
You can easily spend a full day there hiking or renting bikes, kayaks, canoes, banana boats, paddle boards, elliptioges, jet skis and surf boards through M. Cruz Rentals. For something quirky, they also offer a Segway tour that takes you to some of the hidden natural sites of the park. The price for this is $50 for 30 minutes, $75 for an hour or $100 for 90 minutes.
I chose hiking and biking. The park entrance fee was only $4 for a single-person vehicle, and for the bike it was $12.50 for an hour or $25 for four hours. There's a two-mile (3.2-kilometer) loop trail that takes you along the Intracoastal Highway — where you can picnic and see manatees, moreso in the winter — view an enormous banyan tree and a huge beehive, and ride on a rail trail.
There are also some hiking trails and the chance to see lizards, turtles and birds. If you don't want to spring for the bike rental another option is to hike and then head to the on site beach or rent a canoe ($5/hour).
1. Bonnet House Museum and Gardens
Afterward I recommend going over to the Bonnet House Museum and Gardens. Whether you're interested in historic homes or not the property is a treat. Admission is $20 for an adult ticket or $10 to just tour the grounds (this does not include access to the house). When I went I simply wandered the 35-acre (14-hectare) grounds and gardens with my camera, taking photos and stopping to sit by the water and watch the birds.
They have a really impressive orchid collection, a dessert garden, enormous lizards, swan lakes, al fresco art and three cheeky monkeys that roam around. If you go inside the house you can see how a local artist couple lived in from the 1920s to 1990s, with touches from each era apparent throughout and an impressive art collection.
2. Wilton Manors
An area that's less touristy than the Fort Lauderdale beach front where you can find affordable food, interesting galleries, charitable shops and even the — first museum dedicated to AIDS is the LGBT-friendly Wilton Manors.
The locals here are so friendly and so proud of their community, happy to tell you anything you need to know.
I ordered a "Beacon" sandwich with a hearty loaded baked potato salad (about $10) from The Pink Submarine — a mom and mom owned shop — and ended up chatting with the owner for 40 minutes, as well as another customer who was eating and wanted to know about the FAT Village Art Walk I was attending that night (he'd overheard me talking about it). Everyone was so friendly, which is great when you're traveling solo.
For a sit down venue with great wine in the same neighborhood I would suggest 13|Even, which offers 40+ beers and 40+ wines by the glass, as well as a happy hour from 4-7pm daily with $5 wines.
They also serve a delicious caramelized onion, bacon and goat cheese flatbread. The Naked Grape Wine & Tapas, a cute wine bar with indoor and outdoor seating. I sat outdoor with a book and enjoyed a rosemary lemon and white bean dip for $6.
Other affordable menu items include Greek olive mix ($4), sausage-stuffed mushrooms ($7), many cheeses macaroni and cheese ($5), Italian meatballs ($5) and a Rosa Marina Flatbread with rosemary ham, diced green apples and fontina cheese ($10).
Afterward, head to the brand new World AIDS Museum and Education Center, the first of its kind in the world, or go kayaking or stand up paddle boarding with Atlantic Coast Kayak Co. on the Middle River.
3. Las Olas
The perfect free activity in Fort Lauderdale is wandering down Las Olas, sometimes dubbed "The Style Mile." What I loved about Las Olas was the number of boutiques, free art galleries and local businesses one can explore.
It's much different than by the waterfront, where chains and big businesses dominate.
For a local dining experience wine bars, cafes and innovative eateries line the cobble-rimmed sidewalks — including the above-mentioned Sweet Nectar Charcoal Grill & Spirits (which has a ton of interesting galleries and shops near to it).
4. FAT Village
And if you can visit Fort Lauderdale on the last Saturday of the month like I did, you can partake in the Flagler Arts and Technology (FAT) Village Art Walk.
Not only are there food trucks and artisanal vendors selling cheap and delicious eats, but businesses and galleries stay open late to put on art exhibitions and offer free wine, beer and nibbles — I even got to make my own ice cream sundae at The Good Hands Gallery, a law office by day and an art gallery once a month during the art walk.
It's a lot of fun — not to mention completely free — with electronic music blasting into the streets and warehouses-turned-studios offering everything from flamingos made out of soda cans to exhibitions inspired by the cosmos to interactive "game show" style pieces and more.
There are also a number of courtyards like at Helium and C&I where there are vendors, graffiti artists, bars and food in an enclosed outdoor space which is nice.
No map is needed. Simply wander the blocks around around NW Fifth Street and NW First and Andrews Avenues and follow the colors pouring out of the open garage-style doors.
5. The Beach
And if all else fails, you can always head to Fort Lauderdale Beach — the perfect spot for a solo beach trip. It's free to enjoy, with many recreational opportunities available like wind surfing, deep sea fishing, jet skiing, swimming and scuba diving.
6. Shopping
Love unique budget finds? Fort Lauderdale also has a number of flea markets worth exploring — like the Festival Flea Market Mall, which features over 250 shops!
Solo Travel Tips [Video]
New to solo travel?
Truth:
I made so many mistakes when planning my first trip solo — like booking out every second of my itinerary so that I had no room for adventure.
That's not what I want for you.
To help you plan a meaningful and memorable trip, I'm sharing my top tips for planning the perfect solo trip — with confidence!
Fort Lauderdale Travel Insurance
When visiting Fort Lauderdale — or anywhere else in the world — make sure to get travel insurance.
In my opinion, the best travel medical insurance for travelers is SafetyWing as they've got a large network and offer both short-term and long-term coverage — including coverage if you're traveling for months as well as limited coverage in your home country).
Additionally, SafetyWing is budget-friendly and offers $250,000 worth of coverage with just one low overall deductible of $250.
Click my referral link here to price out travel insurance for your trip in just a few clicks.
What are your favorite things to do in Fort Lauderdale when traveling solo?
My trip to Fort Lauderdale was sponsored by Fort Lauderdale Tourism, although the itinerary was planned by myself and I did indeed travel there solo. I was not required
Bonus Florida Travel Resources
Things To Do In Pasco Country, Florida
Here's What Happens When You Explore Tampa Bay Solo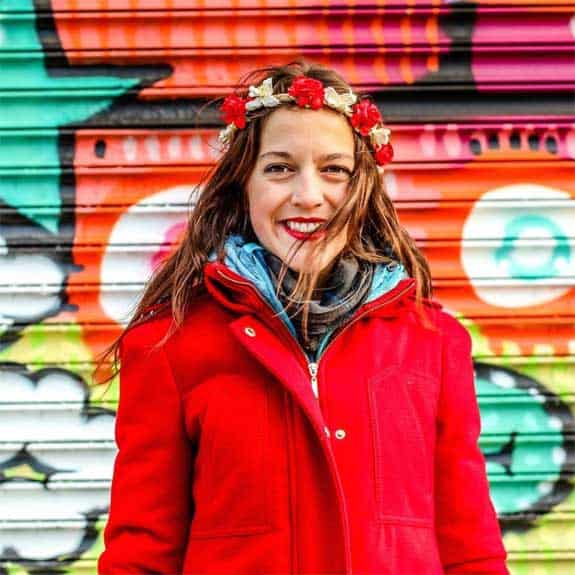 Hi, I'm Jessie on a journey!
I'm a conscious solo traveler on a mission to take you beyond the guidebook to inspire you to live your best life through travel. Come join me!
Want to live your best life through travel?
Subscribe for FREE access to my library of fun blogging worksheets and learn how to get paid to travel more!