11 Amazing First-Time Solo Female Travel Destinations
By Jessie Festa. This guide to solo travel destinations contains affiliate links to trusted partners!
"What are your favorite first-time solo female travel destinations?"
It's a question I get asked often; so, I decided to turn my answer into an in-depth blog post to help you plan your next solo adventure.
Note:
For this post I chose a variety of destinations spanning a few different continents. Below, you'll find favorites from North America, South America, Europe, Central America, and Africa.
Now, that doesn't mean Oceania and the Middle East don't have incredible solo destinations — they do — but I wanted to narrow this list down to 11.
Moreover, while there are plenty of non-cities that make for great solo trips, I chose mainly urban destinations (with good public transportation!) as I find as a solo traveler they're great for mixing socializing with alone time. Plus, you can then take quiet, nature-focused day and weekend trips.
Oh, and I've never been to Antarctica — though I'd happily go there solo or in a group!
Psst! Don't forget to pin this post for later!
What Makes A Great Solo Female Travel Destination
When it comes to how to travel solo successfully, one important consideration is choosing where you'll go. In my opinion, there are a few characteristics that truly make a destination great for women traveling alone. These include:
Affordable. When you're on your own, there is nobody to split costs with. I find it less stressful in places where my dollar stretches farther, or where I can at least find budget-friendly options with some planning.
Walkable. Again, if I don't have anyone to split costs with, it doesn't make sense to take cabs everywhere. So, I prefer destinations that are walkable and/or have a great public transit system.
Low stress. If I'm solo, I love places where I can base somewhere and explore without a plan. Moreover, it's nice when there are many day and weekend trip options so I don't have to change cities. Often, I show up without a plan, or at least a very loose plan, and love being able to just explore without worry.
Safe. Whether I'm in a group or solo, I don't want to be scared to travel alone. I want to feel safe. That being said, there is a difference between having to watch your own back 100%, and being in a group where you can look out for each other. Therefore, for solo destinations, I take safety into account even more.
Meanwhile, check out my top tips for traveling solo as well as these pros and cons of traveling alone. The latter isn't meant to scare you, but to help you prepare to have a safe and fun solo trip.
Additionally, I suggest taking my free travel personality quiz to uncover your ideal trip type based on your answers to 10 fun questions. Your results also come with unique experience suggestions for a healthy dose of travel inspiration!
Solo Travel Safety Gear Recommendations
As mentioned above, safety should be your main concern whether you're traveling solo or in a group.
To help you stay safe on the road, I want to share a few essentials I never travel without, including:
1. Clever Travel Companion Pickpocket-Proof Garments. You can buy everything from underwear to tank tops to leggings, with every garment featuring hidden pockets so thieves never even know you're carrying valuables!
2. Speakeasy Travel Supply Pickpocket-Proof Scarves. I love the beautiful patterns of these hand-made scarves just as much as I love the hidden pockets that hide my valuables. Bonus: You won't have to carry a purse!
3. Vigiliant Personal Alarm. Hook this small alarm onto your purse — or simply hold it in your hand — to have a small sound grenade that can blare louder than a fire truck. The device can scare off potential attackers and even animals!
Solo Travel Accommodation
One great accommodation choice for solo travelers is Airbnb. You can choose between having an entire place to yourself or renting a room in someone's home.
Plus, there are a ton of really unique spaces, from castles to tree houses and beyond.
If you've never used Airbnb, you can click here to get $40 off your first stay!
Below, I'll also be mentioning some hostels and hotels that I've really enjoyed in the following solo travel-friendly spots.
Best Places For Solo Female Travel [Video]
Before reading…
…watch the video above!
You'll learn nine of my favorite places to travel alone, though note this list is in no way exhaustive.
It features places not mentioned in the text below, while the recommendations below feature places not mentioned in the video.
Best First-Time Solo Female Travel Destinations
On that note, let's dive into the list! If you're looking to choose your first solo travel destination, the following places are get great options.
Luckily, one of the biggest benefits of traveling alone is having ultimate freedom over your itinerary, so you can choose which places suit you best.
1. New York City
Is solo travel fun? It is in New York! I may be biased as a local, but NYC is my favorite city in the world.
Not only is it one of the safest big cities in the USA, but it's very walkable. Plus, when you do need to use local transportation, the subway runs 24/7 and costs just $2.75 per ride, no matter how far you're going. Actually, your rides are even cheaper when you opt for an unlimited weekly, monthly or yearly subway pass.
While it's not always easy to find cheap NYC accommodation, there are a number of hostels offering private rooms. A few of my favorite properties for solo travelers in New York:
Once you've got your accommodation squared away, there are a ton of fun and inexpensive things to do in NYC.
My best tip:
Join local newsletters! Some of my favorites include The Skint, Nonsense NYC, The PrintUp List and Nifty NYC. These will let you know about the unforgettable cheap and free happenings around the city.
From New York City, it's also possible to base yourself and take a number of worthwhile day trips via the trains, buses and tours. Don't miss a trip to Long Island Wine Country, a cycling trip along the Hudson River, biking over the George Washington Bridge into New Jersey, or exploring some incredible Hudson Valley hikes like the Bull Hill Full Loop.
In my opinion, New York City is one of the best places in the USA to travel alone.
Click here to see more unforgettable NYC experiences!
2. Riga, Latvia
I recently took a solo trip to Latvia where I based myself in Riga and, wow, did I ever fall in love with this city.
What's interesting is that before visiting Riga, many people told me that I'd be bored.
Actually, though, the opposite was true. When exploring Latvia, there are endless opportunities, to the point where I couldn't fit even half of what I wanted to do into my one-week itinerary.
Along with being safe and walkable, I loved being able to base myself in Riga to take day trips to explore medieval communes (like Cēsis) and have outdoor adventures (like hiking in Kemeri National Park).
Latvia is an uber green country as a whole, and this goes for Riga, as well. In the capital, there are a number of peaceful parks to sit in with a book or to people-watch.
While I'm usually not a huge history buff, a destination like Latvia — with its complex, often dark past — is one where it's essential to explore this. Luckily, museums like the KGB Museum and the Latvian War Museum are eye-opening and free!
Solo travelers will also love that they can do more with their dollar here in Eastern Europe than they typically can in Western Europe.
Click here to see more unforgettable Riga experiences!
3. Denver, Colorado
My home away from home — and one of my absolute favorite first time solo female travel destinations!
I've been to the Mile High City numerous times in my life, though truly fell in love when I visited Denver solo and rented and Airbnb for over a month.
While Denver isn't as walkable as NYC, it has plenty of sidewalks. Plus, their Lyfts are so cheap they're almost the price of the subway in NYC. And psst, if you've never taken Lyft before you can get a coupon for your first ride with code "JESSIE299142".
When I visit, I also use their budget-friendly B-Cycle bike share to get around.
Some of my favorite Denver experiences include:
Free yoga classes at Yoga Pod for first-timers
Going behind a bookcase into a secret speakeasy for delicious craft cocktails at Williams & Graham
Mixing concerts and arcade games at the 1up
Cycling scenic sections of the 24.6-mile Cherry Creek Trail and around the 317-acre City Park
Perusing the boutiques along 17th Street in Uptown
Crocheting while sipping a home-brewed beer at Grandma's House or sipping a delicious Colorado Cider Company beverage in their tasting room
Making friends at Canvas and Cocktails
Exploring street art in the RiNo neighborhood
Quite honestly, there is so much to explore in Denver, you can wander through the various neighborhoods without a plan.
If you've never stayed in Airbnb and want to give it a try, you can click here to get $40 off your first rental.
If you'd prefer a more traditional accommodation, Mile High House is a hostel with dorms and private rooms for less than $100 per night.
Click here to see more unforgettable Denver experiences!
4. Chiang Mai, Thailand
For those wanting to take advantage of the budget-friendly beauty of Southeast Asia, Thailand is a good choice.
Chiang Mai is an especially popular first-visit for solo travelers. Neighborhoods range from the historic (and touristy) Old City to trendy Nimmanhaemin to Wat Ket, where you'll find less tourists but plenty of restaurants and galleries — like the Elephant Parade House, who donate 20% of their profits to support elephant welfare and conservation projects.
This is a great destination if you want to visit centuries-old templates, hike lush national parks and wander fragrant markets (best visited on a guided local walking tour).
As Chiang Mai is a backpacker hub with a solid tourism industry, you'll be able to explore another culture without being completely culture shocked.
Now, you do need to be careful about the experiences you book in Chiang Mai. While there are so many wonderful things to do, there are also a number of irresponsible tours offered, like visits to tiger temples and elephant trekking.
Luckily, there are also many ethical experiences in Chiang Mai for travelers, like having a delicious and charitable meal at Free Bird Cafe to support Burmese refugees and Thai minority groups, or volunteering at Elephant Nature Park.
If you're a tattoo lover like me, you can also get a Sak Yant tattoo by booking a tour with Where Sidewalks End.
The experience involves getting a bamboo tattoo made from all-natural dye. Your artist is a vetted Ajarn (tattoo master) dedicated to preserving this ancient tradition.
Additionally, Chiang Rai is only a bit more than three hours by car, and is where you can visit villages to experience weaving traditions in Thailand.
Click here to see more unforgettable Chiang Mai experiences!

5. Ljubljana, Slovenia
Not only did I feel very safe exploring Ljubljana solo, but this capital's city center has no cars.
The benefits this alone had on my mind during my trip were incredible. Honestly, I'm not sure I've ever felt less stressed in a city (a beautiful city, at that!).
Walkable from the former-bank-turned-hostel where I stayed, Hostel Tresor, were a number of attractions, though my favorite experience was probably having a glass of wine or some food right on the Ljubljanica River which cut through the city.
Another highlight:
Exploring Metelkova City, former military barracks transformed into a vibrant arts area with very, very, very interesting pieces, from unusual graffiti to man-made creatures crawling up building walls.
In terms of food, Ljubljana has a number of social good eateries helping marginalized groups, like Skuhna, which creates jobs for migrants and allows them to share their cultures through food.
Other culinary highlights in the city include a true coffee education at Cafe Čokl, sipping local beers inside an art exhibition space at TOZD, artisanal product shopping at Oliviers & Co., and dining at Restaurant Sagittarius for aerial views from the hilltop Ljubljana Castle.
Solo travelers who enjoy the outdoors will appreciate that Ljubljana was named Europe's "Green Capital" in 2016. Along with 650 square yards of public green space per inhabitant — including the stunning Tivoli Park — you can spend the day with SloTrips hiking through mountains, valleys and waterfall trails outside of the city.
Or, you might take the bus to Slovenia's lovely Lake Bled to bike around. Not far from the lake is also Vintgar Gorge, which you can cycle to and then hike through.
Bonus:
Eastern European countries are typically less expensive than western European countries, so your dollar will stretch farther!
Click here to see more unforgettable Ljubljana experiences!
6. Mendoza, Argentina
One of my favorite travel memories took place when I visited Mendoza solo on my birthday.
I've always loved celebrating my birthday with friends, though this particular year I was on my own in another country.
So, I took to the local CouchSurfing forum and posted that I was in the city for my birthday, and would love to go out with a few people for a drink.
This is when I learned the true kindness of strangers, as I ended up having a group of people I'd never met take me out for a delicious steak dinner, followed by drinks and dancing. Then another traveler purchased us round-trip bus tickets to go hiking around Aconcagua Mountain.
Because of this, Mendoza has always been one of my favorite solo travel destinations.
Now, whether you're on CouchSurfing or not, there is tons to do in Mendoza.
One not-to-miss Mendoza experience is a self-guided bike tour in Maipu. Personally, I rented a bike from Maipu Bikes. They'll also give you a map detailing particular stops to make along the trail.
Make sure to fit in a stop to Casa El Enemigo, a winery and restaurant offering guided tours, meals in a beautiful space filled with natural light, shady archway tunnels with sprawling vines, and lush grounds.
Note: If you'd prefer to have a guide, you can also book a Maipu wine tour.
Additionally, there is a hop-on, hop-off wine bus that visits a few different Mendoza wine regions.
The city of Mendoza is full of parilla (steak) restaurants, tango performances and interesting museums — don't miss the El Espacio Contemporáneo de Arte (contemporary art space).
Moreover, adventurous day trips include experiences like horseback riding in the Andes Mountains with an Argentinian "gaucho" (cowboy) and a Mendoza River rafting trip, though within the city you'll have a blast cycling around the scenic 1200+ acres of Parque General San Martín.
Click here to see more unforgettable Mendoza experiences!
7. Lake Atitlan, Guatemala
For the solo traveler on a budget who wants a nice mix of outdoor adventures, Mayan culture, chilled out spaces and optional wild parties, the volcano-hugged Lake Atitlan is the perfect place.
From Antigua, you can take a 2.5-hour shuttle bus for about $25 one-way to Panajachel.
Panajachel is just one of many destinations on the Lake, and is the most built-up. For non-backpackeres, it's the most popular place to stay.
From here, you can hire a boat or tuk tuk to the other towns around Lake Atitlan. A few popular choices:
San Pedro. Known for its nightlife, though during the day this town has a laid back vibe, with visitors hanging out by the Zoola Hostel pool, taking cooking classes at Mayan Kitchen or just having a fresh juice or coffee at one of the many al fresco cafes. Don't miss a guided hike up Indian's Nose before sunrise! Also, if you want to make friends you can share a tent and camp with others at Free Cerveza, which you can book on Hostelworld for a great deal.
Santa Cruz. If you love adventure travel, you'll find plenty of kayaking, paddleboarding and canoeing opportunities — and even a dive shop. Moreover, you can explore indigenous culture through artisan and textile centers, and take part in cooking classes and Spanish schools.
San Marcos. This small, peaceful village is a hippie's paradise, with loads of holistic health experiences. Think yoga retreats, curative spas, meditation centers, vegetarian eateries and new age offerings.
My suggestion?
Visit as many of the towns as possible!
When I was there, I hired a boat in Panajachel to give me a tour of multiple towns in one day. There was even a stop to swim in a small hot spring!
Click here to see more unforgettable Guatemala experiences!
8. Swakopmund, Namibia
Leading up to my trip to Namibia, I had no idea what to expect. I'd only been to South Africa, Ghana and Morocco previously, and was well aware that the various destinations in Africa are very different.
After spending one week in Namibia, I quickly fell in love with the adventure, wildlife and opportunities to interact with indigenous cultures.
While I visited a few different destinations on my Namibia trip, one that really stuck out was the advenure-filled beach resort city of Swakopmund — a great spot if you're looking to take a solo beach trip.
Interestingly, there is a heavy German influence here. This is because it was established in 1892 as German South West Africa's main harbor. Actually, many locals still speak German today, and you'll find beautiful German colonial architecture and restaurants serving up German beer and food.
For this reason, you'll find plenty of backpackers here — especially from Germany.
I really loved this destination because I could spend days sandboarding and quad biking in Namibia's oldest desert, or walking to the local beach to swim or kitesurf. Skydiving, desert biking, hot air ballooning and helicopter rides are also on offer.
If you've got time to spare, also consider doing a two-week volunteer project to help local elephants with EHRA.
When I was here I stayed at the boutique Beach Hotel Swakopmund and loved it! It was very affordable at about $71 per night, especially since I had a clean private room, private balcony and there was a rooftop pool with a view over the city.
One note on safety:
While plenty of tourists self-drive this destination, the roads aren't the best, and the country is known for its tourist accidents. I actually had my own driver/guide through Vulkan Ruin Tours & Transfers
The company focuses on responsible tourism, and all the experiences they set up for me, from beautiful meals during sunset to road tripping the eery but beautiful Skeleton Coast were incredible.
Click here to see more unforgettable Swakopmund experiences!
9. Copenhagen, Denmark
As an avid cyclist, eco-tourism and lover of all things hipster, Copenhagen could be described as my perfect city.
There are so many options to support unique local businesses and green initiatives — especially as the city aims to be completely carbon neutral by 2025. Copenhagen is also home to the world's first carbon-neutral hotel group — Arthur Hotel Group — and I stayed at their well-appointed and well-located Hotel Kong Arthur property.
For solo travelers, it's a very safe destination and you can wander without worry to make endless discoveries. Personally, I loved the neighborhoods of:
Vesterbro. Super hipster, and full of cafes, boutiques and galleries, especially along Istedgade. Within this hood is Kødbyen, Copenhagen's Meatpacking District. Like the one in NYC, it's home to former slaughterhouses, and is now a hip area for nightlife.
Nørrebro. Very charming hood where I spent much of my time eating, drinking and sipping lattes enjoying outdoor patios on cobbled streets.
Freetown Christiania. A hippie's paradise with a quirky atmosphere, this intentional community and commune has their own flag and currency. It's interesting to walk around and see the galleries, murals, organic eateries, unique architecture featuring recycled items and atypical festivals.
Something else I loved:
Biking safely.
In Copenhagen, bike lanes are separated from streets and highways by a divider. Because of this, I was very happy biking long distances. If you like scenic rides in nature, this is great news, as Copenhagen is home to a number of parks, canals and gardens.
Make sure to ride along the Cycle Superhighways, which quickly connected cyclists between the city to destinations right outside.
Traveling alone? As the city is safe, clean, and full of fun things to do, a solo trip to Copenhagen is a worthwhile experience!
Click here to see more unforgettable Copenhagen experiences!
10. Vancouver, Canada
Vancouver is safe, walkable, affordable (though not cheap) — and fun!
I've been to Vancouver many times as a solo traveler, and usually stay in Gastown. This is the city's oldest neighborhood from 1867. It has a historic feel with lovely Victorian architecture, though is very modern with hip boutiques, galleries and cafes.
From Gastown, it's easy to explore on foot. In fact, Walk Score ranked it as Canada's best walking city. If you'd prefer to take public transportation, buses are easy to use and cost-effective.
Speaking of transportation, you can also take ferries to nearby destinations. For instance, Granville Island is actually a peninsula connected to Vancouver's Downtown. And while you can access it by walking over the Granville Street Bridge, I enjoyed taking the Aqua Ferry from Yaletown.
Pro tip:
Since you're already in British Columbia, consider taking a trip to Victoria BC, too!
Granville Island offers everything from colorful public art to Canada's oldest chocolate factory (Rogers Chocolates) to quality drinks at Artisan Sake Maker to crafting your own creative custom creations at Make.
You can also grab a 40-minute ferry from Vancouver to the Sunshine Coast, a 112-mile-long island filled with farm-to-fork restaurants, beaches, parks and hiking trails.
Back in Vancouver, I personally loved exploring the sushi options (Vancouver has really, really good sushi!), wandering Stanley Park, cycling the waterfront Seawall path, and taking in mountain-backed skyline views at Kitsilano Beach.
I've also taken part in a number of Vancouver adventures. Walking the 446-foot Capilano Suspension Bridge is a must, as is doing the 200-foot Grouse Mountain Zipline. If you don't mind some calf pain, the steep Grouse Grind trail is a 1.8-mile straight uphill trail popular with locals.
Click here to see more unforgettable Vancouver experiences!
11. Gimmelwald, Switzerland
This was one of my favorite destinations on my first solo backpacking trip to Europe. Seriously, this place needs to be on your Switzerland itinerary!
Unlike most of the other entries on this list, Gimmelwald is a tiny mountain village offering the perfect mixture of active adventure and lazy indulgence.
From the Mountain Hostel Gimmelwald where I stayed, I was able to hike gorgeous alpine trails, visit local farms to get eggs and cheese, and connect with other travelers over meals and wine in the hostel.
It's remote, so you will need to take a gondola to get there; but honestly, the peace that washes over you after spending just a little time in this sleepy village is worth the trip.
Click here to see more unforgettable Switzerland experiences!
Keep in mind, this list is in no way exhaustive. This is just a small sampling of some of my all-time favorite destinations for solo female travelers. Other amazing options include a solo trip to Amsterdam, Tulum solo travel, solo travel in Vienna, and solo female travel in Israel, to name a few.
Solo Travel Tips
New to solo travel?
Truth:
I made so many mistakes when planning my first trip solo — like booking out every second of my itinerary so that I had no room for adventure.
That's not what I want for you.
To help you plan a meaningful and memorable trip, I'm sharing my top tips for planning the perfect solo trip — with confidence!
What first-time solo female travel destinations would you add to this list?
Additional Solo Travel Resources:
Black Solo Female Travel: An Eye-Opening & Empowering Guide
50 Essential Tips For The First-Time Solo Traveler
Mastering The Art Of Solo Travel
How Solo Female Travel Changed My Life (And How It Can Change Yours, Too!)
Enjoyed this post on solo travel destinations? Pin it for later!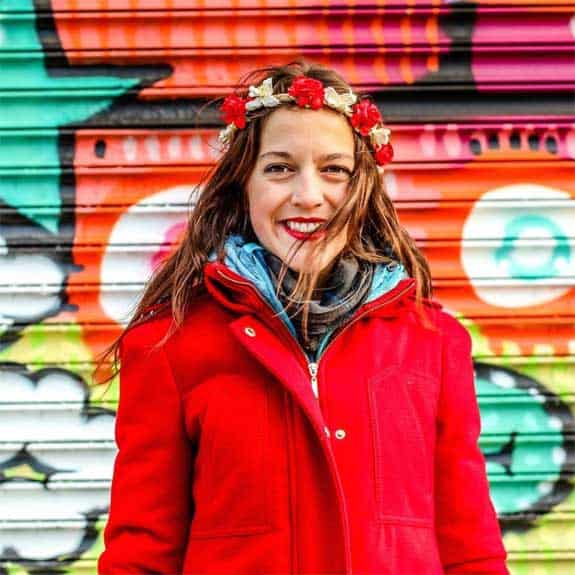 Hi, I'm Jessie on a journey!
I'm a conscious solo traveler on a mission to take you beyond the guidebook to inspire you to live your best life through travel. Come join me!
Want to live your best life through travel?
Subscribe for FREE access to my library of fun blogging worksheets and learn how to get paid to travel more!