25 Important Tips For Flying Alone For The First Time
Compiled by Jessie Festa. This guide to flying solo for the first time contains affiliate links to trusted partners!
Flying alone for the first time?
Boarding an airplane on your own and flying to a destination solo can be a daunting experience — though it doesn't have to be.
I still remember flying by myself for the first time. It was a flight from New York City to Sydney, Australia, and I was a nervous wreck every step of the way. In fact, I don't think I really slept for the week leading up to the flight!
But, in the end, it was all okay. Actually, it was better than okay, as traveling solo — both in the air and on the ground — is now my preferred way to explore the world.
Now, I realize solo flying confidence takes time to develop, and that there are steps you can take to feel more assertive and to ease anxiety.
So to help those who are nervous about flying on their own, I reached out to some of my favorite travel bloggers and asked them to share their best tips for flying alone for the first time. You'll find their advice below.
The goal:
That after reading this article, you feel confident about traveling solo and boarding that plane to your dream destination on your own.
Quick tip: One of the most important items to pack for a flight is a power bank and a charging cable, which helps ensure your phone is always charged and you'll always be able to pull up your electronic boarding pass, look up information about your destination, and enjoy in-flight entertainment. In fact, many airlines require you to use their app in order to access movies and shows!
Fly Alone With Confidence (Free E-Course!)
Now, before we dive into our list of first time flying alone tips, I invite you to grab a seat in the free Savvy Solo Traveler E-Course.
The six-day ecourse is designed to help you feel confident about booking your first solo trip and exploring the world alone.
Lessons include:
Common solo travel fears and how to overcome them
How to choose your perfect solo trip
How to tell loved ones you're hitting the road solo
Mentally preparing for your solo journey without losing your mind
Essential steps for staying safe on a solo trip
How to take amazing solo selfies
Once you've grabbed your seat, keep reading for tips on flying on your own for the first time. This is an important consideration when researching how to travel by yourself successfully.
Tips For Flying Alone For The First Time
1. Plan your first day of travel just right
Whether it's your first time flying internationally alone or domestically, you'll likely have a few jitters.
Some people like to travel without a plan and others like every minute of their trip mapped out. In my opinion, if you're flying by yourself for the first time you should plan your first day or two of travel in a way that helps you ease into things.
This involves two key elements:
Having accommodation booked in a safe and accessible area
Not booking too many tours or activities
Knowing that you have a safe place to stay that is easy to get to and walkable to places like eateries and cafes gives you one less thing to worry about during air travel.
Moreover, being able to get familiar with your surroundings before needing to worry about schedules and meeting points can help you adjust to this new solo travel experience.
Keep in mind, while there are a number of solo travel pros and cons, one of the major benefits of traveling alone is getting to plan your itinerary however you'd like, so take advantage of that.
-Jessie Festa from Jessie on a Journey
2. Learn TSA-friendly techniques for curbing first time flying anxiety
If you're scared to travel alone or have never flown solo before, I highly recommend learning a few relaxation techniques, such as:
It's also wise to understand what can trigger anxiety. For instance, avoiding caffeine, junk food, and fried foods can help you keep anxiety at bay since gastrointestinal issues can cause anxiety to flare up.
This also means that when cabin crew come around with snacks and drinks you should avoid caffeine and sugar.
Skipping meals can also be an anxiety trigger, so make sure you're eating regularly and incorporating nutritious foods.
Furthermore, exercising before your flight can help you work out any nervous energy and feel more relaxed after take-off.
Finally, if you're feel really nervous, consider a fear of flying treatment. While I haven't tried it myself, I have a friend who used hypnotherapy to cure her flight phobia — and it worked.
The above are all great ways to ease first time flying alone anxiety!
-Jessie Festa from Jessie on a Journey
3. Check in online in advance so you can save time and reduce anxiety
It's perfectly normal to feel overwhelmed and nervous about flying alone. One of the best ways to reduce that anxiety is by doing a little preparation in advance.
Early check-in is an easy first step you can take. Airlines typically allow travelers to check in up to 24 hours before a flight's departure time. You can download the airline's app and check-in that way or go directly to the airline's website.
Checking in early is a big timesaver and a great way to avoid long lines at the airport. If you're not checking any luggage, it even allows you to skip the lines and head directly to the security checkpoint. It also ensures your seat on the flight, so you won't have to worry about it being given to a stand-by passenger.
Early check-in allows you to pay in advance for any bags you're checking, select your preferred seating options, and download digital copies of your boarding passes to your phone or device.
Once you have digital copies of your boarding passes for each flight, make sure you take a screenshot of each one to save on your phone! That way, even if your Wi-Fi doesn't work at the airport, you'll still be able to access a copy of your pass to show to the boarding attendants.
Make note that early check-in usually cuts off an hour or two before the flight's actual departure time. After the cut-off, you'd need to go directly to the counter.
-Erin from Savannah First Timer
4. Carry a notebook and jot down all the steps
When flying solo for the first time, carry a notebook and jot down all the essential information that is particularly important when traveling internationally. Ensure you know the steps for baggage drop-off, security check-in, and organizing immigration documents, for example.
Additionally, it'll be helpful to have information on speaking to border personal/customs officers, heading to the baggage claim carousel to pick your bags, getting to your pre-paid taxi, and finding the route to the train station to connect to your final destination once you land.
Pro tip:
Noting any necessary addresses is super important. For instance, you should write down the names of your hotels, their addresses, and their phone numbers — including any emergency contact numbers. This way you don't have to rely on your memory or your cell phone battery. Instead, everything will be available to you at your fingertips.
Having contact information handy (and on paper) is useful when you clear immigration as sometimes due to security reasons a smartphone may not be allowed.
-Mayuri from Canada Crossroads
5. Download the app of the airline you are flying with
Nervous about flying alone for the first time? It can be daunting, but if you are well-prepared then it's a piece of cake.
One of the first things that I like to do is download the app for whatever airline I am flying with.
Delta, American, United, and Frontier all have apps that I've personally used before. These apps allow you to manage multiple aspects of your trip.
You can use Google Flights to find great flight deals and then book directly through the airline's app.
Or, if you've already booked a flight, then you can enter your name and flight details in the app so that it stores your trip information for easy access.
The app will send you an alert once it is time to check-in 24-hours before your flight. It walks you through the check-in process step-by-step and then allows you to add your boarding pass to your phone's wallet when it's ready.
If you aren't checking a bag then you won't even have to go to the counter when you arrive at the airport! Just go straight through security.
Once you are actually at the airport, the app sends you alerts if your flight gets delayed or any other information that you might need to know.
You'll also find airport maps — which I've used more times than I can count. It is very helpful if you have a tight layover so you can check where you need to go before you get off the plane.
Some apps even have a "track my bag" feature if you know your bag tag number. The features vary depending on which company you are flying with but they are all incredibly helpful.
-Anna from Stuck On The Go
6. Schedule your flight to arrive in the morning
Flying alone for the first time can be a scary experience for many people but one of the best things you can do is to schedule your flight so that you will arrive at your destination in the morning.
This way, you will have lots of time to relax, become familiar with the place, figure out the transportation system, and ask for help if you need it. It is not fun to navigate a foreign city after sunset, not to mention it can be dangerous.
Plus, travel is stressful enough as it is, so why would you want to limit the time you have? Arriving when it is light out gives you extra time to explore.
Additionally, you should have a clear plan on how to get from the airport to your accommodation for the first night. Write down the address of the place and do some research beforehand so that you know what to expect.
If you will be taking public transit, then you will definitely want to know the ticket price, how to buy and activate your ticket, transit schedules, where to get on, and where to get off.
These tips are simple but effective, and they will help you to feel more confident on your next trip.
-John from Your Destination is Everywhere
7. Alternatively, arrive during daylight hours & book a taxi if running late
My tip for flying alone for the first time is to arrange a flight that lands at your destination during daylight hours. It's always more nerve-wracking when you arrive in a new city/country after sunset and have to navigate an unfamiliar place in the dark.
Touching down while the sun is up always makes me feel less anxious when transiting from the airport, especially when using public transport. I also prefer to get a sense of the neighborhood around my accommodation before nightfall.
If it isn't possible to arrive during the day or your flight gets delayed, book a taxi with a reputable provider. You might pay more but it is worth it to put your mind at ease. If it is too expensive, you can always wait in the airport until daylight.
-Hannah from All About the Après
8. Carry the right items to avoid a security delay
Airport guidelines are very strict in regard to the allowance of different types of items carried in luggage. If you are traveling on a flight for the first time, I suggest you check the list of items allowed in your checked luggage as well as in your carry-on luggage as suggested by the Airport Authority or the airline company.
Every airline has an allowance limit for luggage. Exceeding the limit leads to paying extra charges, so I would highly recommend being aware of the limit.
Secondly, carrying the right items will not only save you money and time but will also help avoid any further delay in the security line.
For instance, once I mistakenly kept my power bank in my checked luggage. Having reached a bit late at the airport, the scanning process was done in a rush. I was called back from the flight at the end when the security personnel found it in the checked luggage. It was removed eventually, and I was allowed to board the same flight. But my checked luggage (backpack) couldn't be loaded on the same flight. I received the backpack only the next day. Most of the security delays are because of the carrying of wrong items in both the hand and checked baggage.
Like the weight limit, different airlines have different items that they allow. Personal items such as lighters, scissors or metals with a pointed tip, sharp objects, flammable items, probable harmful sporting goods, tools, and essentially anything that has the potential to harm another passenger are strictly prohibited. It is sometimes confusing when a few of these items are allowed in the dismantled form in the checked luggage.
You can carry laptops and chargers, power banks, books, water bottles, clothes, medicines, cash, and a few other items without any difficulty. In a nutshell, packing the right things in the right baggage will ease the process at the airport.
-Joydeep from The Gypsy Chiring
9. Arrive to the airport early
Flying alone is daunting, especially if it is your first time. While it is not physically more difficult — in fact, it's probably less physically demanding — it is psychologically more taxing.
There is no one to remind you about your belongings or share the stress of getting lost. The worst part of it all is the unnecessary stigma of traveling alone!
That is why it is very important that you arrive early at the airport. If you need to arrive three hours in advance, plan to arrive at least 30 minutes earlier than that. Need to arrive two hours in advance? Plan to arrive 2.5 hours in advance.
Did you miss your bus to the airport? Is your boarding gate on the other side of customs? Worry not. Having that extra time will allow you to compensate for any travel mishaps or unexpected occurrences. There is nothing more stressful than running to your boarding gate and hoping it won't shut down on you.
When you know that things can go totally wrong and you will still have enough time to get on that flight, there is less reason to stress over every little detail. So make sure you arrive (extra) early next time you have a solo flight!
-Sean from Living Out Lau
10. Avoid falling asleep and stay alert
Traveling can be quite exhausting, especially if you have a very early morning flight.
When flying alone, one of the most important things to keep in mind is that you probably shouldn't fall asleep while waiting for your flight to board. If you don't have a flying buddy, you need to be more alert than if you did for more than one reason.
If you fall asleep, you risk potentially missing your flight if no one around you is nice enough to alert you.
Apart from that, it might not be the best idea to leave some of your expensive luggage lying around while you take a long nap. While your chances of getting anything stolen are low, it can happen.
If you must sleep, you should at least take some precautions.
For one, set an alarm so that you can make it to your terminal on time, or if you're already at the terminal, set it up before they start calling people in.
In terms of your gear getting stolen, opting to sleep in a paid lounge is typically safer than sleeping in the terminal.
Similarly, it's worth investing in some anti-theft gear and pickpocket-proof clothing. Whether it's sleeping at the airport or traveling to an unknown country as a foreigner, anti-theft gear can help prevent and discourage thieves.
-Martin from Travel Explorator
11. Beat jetlag by sleeping on the plane
One of the worst parts of flying comes after the plane: jet lag. There's nothing worse than arriving in a new location only to be unable to enjoy it because you're exhausted out of your mind.
Most first-time fliers fear jet lag, but they don't need to. It's totally beatable if you know how to make the most of your flight and can learn how to sleep on a plane.
The best way to beat jet lag is to mentally switch to the time zone of the place you're going before you even get on the plane. That means that if you are going to Paris from New York, you would operate five-to-six hours ahead. It might be breakfast time where you are, but if it's already the afternoon in Paris, you should be acting like it's the afternoon.
A big part of sticking to this schedule is figuring out when to sleep on the plane. You don't want to time it incorrectly or you risk being stuck on the wrong schedule.
If you are flying on an overnight red-eye flight to the destination, it can be tempting to sleep through the entire plane ride. But that's the worst thing you can do, as you'll arrive later in the day and then won't be tired by bedtime.
Instead, take a few hours rest, but try to get up as though you have "slept in" in Paris. This may mean you get less sleep and could be groggy on your first day, but a bit of caffeine will cure this until you're ready for your first full night of sleep.
It's important to do everything you can to get onto the new schedule so you can fully enjoy your trip and not suffer through jet lag that makes the whole journey a drowsy haze.
-Nina from Nina Out and About
12. Always take a portable charger for your smartphone
If you're used to flying with someone else, the experience of doing it alone can be quite different.
Now, whether you are sitting on a bus or eating in a restaurant chances are you have your phone glued to your hands, in front of you like a coat of armor.
Taking your smartphone with you is like a shield of protection that stops you from looking — but more importantly feeling — alone. What is more, when you have your smartphone you are not alone. Instead, you are constantly connected.
And flying is no different.

Your smartphone will be your ultimate companion when traveling. It holds your e-ticket, boarding pass, credit card, confirmation emails — even your vaccination status in 2021.
Your phone also doubles as your banking system, your camera for taking quality travel photos, and your in-flight entertainment system. It is your latest book, how you watch the latest film on the flight, or simply a device for listening to music.
In short, it is needed at more or less every stage of the flight process, save for take-off and landing, and even when it is not needed chances are you will use it anyway.
So what would you do if the battery ran out? As the frustratingly short life of a smartphone is well-known, the chance of it lasting you a long-haul flight when in constant use before, during, and after is slim.
To avoid getting stranded mid-flight not knowing who did it in the latest crime series you are watching and to ensure you are always able to call someone or order an Uber on landing, be sure to pack a portable charger (like these).
A portable charger will enable you to keep your phone battery life topped up throughout your travels. They are small and compact and can fit into any hand luggage. It will be as life-saving as having your phone in the first place.
-Sarah from Tammy Mum
13. Pack the right gear
I just returned from a solo flight last week, and there are several tips for flying for the first time by yourself that immediately come to mind. The first tip is to begin preparing long before arriving at the airport. I always check out the weather for packing and try to plan accordingly.
I usually have my suitcase open for several days ahead of time. Rather than pack everything at once, I use it as a "holding area" for any and everything I think I might need. I then re-check the weather and finalize what I bring the day before my flight.
Personally, I prefer to travel with only carry-on luggage, as it's much quicker to get through airports — but don't be afraid to check a bag if you need it. Many airlines now have a luggage tracker on their app and you can actually verify that your luggage is on your flight.
Now let's chat about how to get through an airport by yourself.
In the airport, you will need to have your boarding pass and ID (license or passport) handy and easily accessible for going through security. I usually put my boarding pass on my phone and have my ID in my pocket until I am through security. Then I always put it away at the same time that I'm putting my shoes back on.
As far as shoes go, I do not like to spend a lot of time lacing and tying, so I only wear slip-on shoes or sandals. You can wear or carry a pair of socks if your feet typically get cold.
I usually wear a light jacket through the airport. Note that layering is very helpful. Some airports are much cooler than others and you don't always know ahead of time.
Planning for the actual flight itself is also important when flying alone. In fact, I have several "must-haves" every trip in my purse/backpack for use during the flight:
gum,
an audiobook on the Kindle on my phone,
headphones,
snacks,
and an extra jacket, small blanket, or a scarf shawl
Additionally, water cannot be brought through security, but you can purchase it once you are fully through and in the departure area.
Typically, flight attendants come around during the flight to provide a drink and snack, but having your own just in case is good for peace of mind.
I also make sure that I have acetaminophen, something for indigestion or nausea, and mints or cough drops. There's nothing worse than having a coughing session mid-flight with nothing to take for it. Your fellow travelers will thank you!
Personally, I enjoy flying alone as much as I do with someone, but over the years I have found that the more time I put into planning and preparation, the more relaxed I am during the trip.
-Leah from Rambling Russells
14. Pack a power bank with the right mAh
Flying alone is so much easier nowadays when everything is available to you with the tap of a finger. Consider your boarding pass, your credit card, your airport shuttle, your hotel confirmation, and your maps — which are all easily accessible from your mobile phone or tablet.
This ease of access has made traveling so much simpler and quicker, as you no longer need to worry about printing all the necessary documents and having to carry a dossier full of tickets and maps.
However, to make all these digital assets possible there is the assumption that your phone is always on and has enough battery to take you through the day. But phones don't always have long-lasting batteries, especially if the device is not new and considering that you constantly need to use it.
Luckily, there are many workarounds that can ensure your device is always on and functioning when you need it! The easiest one is to always carry a power bank (like these) and a charging cable with you.
A power bank can be a lifesaver, as your phone may die in the most uncomfortable situations. As a bonus, by carrying a power bank you can also charge other small devices on the go, like your camera or Bluetooth headphones.
Now, before going to buy a random power bank, you need to keep a few things in mind.
Firstly, you need to consider the mAh value. mAh stands for milliamp-hour and describes the capacity of the battery. In general, the higher the mAh, the more times it can charge your phone, but at the same time the heavier the power bank is.
Overall, you want to choose something that fits your circumstances. If you have a long flight ahead of you and then you are off for some solo traveling, choose something between 10000 to 20000 mAh (expect about three-to-six charges respectively). Otherwise, a smaller one that provides at least one full charge should suffice.
-Elina from Empnefsys & Travel
15. Carry a pen
This will be the smallest but one of the most important items you can pack when flying alone — and the easiest to forget. There is nothing worse than that sinking feeling when immigration forms and arrival cards are handed out on a flight, and you instantly realize you do not have a pen in your carry-on.
At this point your choices are to ask someone if you can borrow their pen, or hope that the arrival hall has pens for public use.
Both options are uncomfortable and may slow you down. Then there is the added stigma of sharing personal items during these socially distant times.
So pack it first, and pack a spare just in case!
-James from The Slow Traveler
16. Download an audio book
One of my best tips for flying alone for the first time is to plan ahead for your in-flight entertainment. To do this, I suggest downloading an audiobook to enjoy during your flight.
Plan to select and download your audiobook at least a day or two prior to your departure. Doing this ahead of time will prevent you from forgetting to download the book on your actual travel day when things are likely to be a bit hectic.
I also recommend selecting a book you're genuinely excited to read. This way, you'll have something to look forward to on your travel day, which can help alleviate any anxiety you might be feeling about your solo trip.
Besides just being great entertainment, audiobooks also make a great choice for solo travelers because they help reduce social anxiety. In most cases, having headphones on will prevent fellow travelers from bothering you or making small talk.
If you're a nervous flier, audiobooks are also a great way to drown out many of the other common noises you'll experience on airplanes such as engine noise, excessive announcements, or even crying babies.
In addition to providing entertainment and alleviating travel anxiety, audiobooks are a great tool for learning more about your destination before you arrive. Consider selecting an audiobook about the place you're visiting. This way you can do your travel planning while en route to your destination.
-Eden from Rock a Little Travel
17. Dress comfortably
Your first time traveling alone or boarding a flight solo is likely going to be mentally taxing on you — which is totally understandable! One of the best tips and tricks to combat mental fatigue is physical comfort.
In short: dress very comfortably for your first solo flight and it will help boost your overall mood throughout this new experience.
For starters, the airport security is likely going to make you take your shoes off when going through the metal detector, so opt for an easy on/off pair. These will also be convenient if you want to take your shoes off during the flight — though only do this if you're planning to wear socks.
Speaking of socks, a nice pair will come in handy for several reasons. First, you'll want them at security so you don't have to have your feet on the icky carpet or cold floor, but they will also keep you comfortable on the actual flight.
As airplanes tend to be cold, along with socks you'll want to have a sweater or hoodie in your purse or bookbag — and not packed away in the suitcase where it's out of reach. If you have a favorite hoodie, consider bringing that one, which will keep you both warm and in good spirits.
By the way, a nice pair of stretchy, elastic leggings or yoga pants are perfect for flights. These are great because you can move around freely, and they will move with you. Sweatpants are another great option.
-Shelley from Travel Mexico Solo
18. Avoid overpacking (and embarrassment)
While you've surely heard that it's best to pack everything into a carry-on, if possible, you need to make sure that you can easily transport your carry-on bags. Overpacking your carry-on and personal item bag means you won't be able to get through the airport quickly if you have to run to catch a flight.
Additionally, you'll have to put your carry-on in the overhead bin, which can be very tricky if you have a heavy suitcase and there is little room. You'll want to make sure that you can lift your carry-on up over your head — by yourself — to avoid any embarrassing incidents or having to ask for help.
Clumsily hitting your seatmate on the head with your carry-on because it's too heavy for you to hoist into the bin is not a good way to start a flight!
-Kristin from GrowingGlobalCitizens
19. Use a VPN for added security
Internet security is an issue of increasing prevalence. Hacking is so easy a child can do it (there's a terrifying video somewhere out there to prove it), and public places such as airports and hotels are like shooting fish in a barrel for hackers.
Actually, any place with public WiFi –- even if it has a password –- is dangerous; anybody who has ever used that connection can gain access to the contents of your laptop/tablet/phone if they know how.
I'm looking at you, local Starbucks!
Luckily, protecting your data and devices is an easy fix. A Virtual Private Network (VPN) creates a firewall that encrypts your traffic (browsing, emails, downloads, uploads) and allows you to surf anonymously with a different IP address.
If that all sounds a bit technical for your liking, don't worry; installing and using a VPN is as simple as signing up, downloading the software, and clicking "Connect/Disconnect" whenever you want to toggle your VPN on and off.
There are free and paid versions, and I've tried a ton of different VPN services. Now I happily pay (less than $3 dollars a month) for one of the best, NordVPN. It definitely one of the most important travel safety essentials to consider!
-Nora from The Professional Hobo
20. Always take an empty water bottle with you to the airport
According to Healthline, staying hydrated is a great way to curb anxiety, so if you're feeling jittery about your first time flying on a plane alone, water will be your friend.
It's also worth noting on long journeys that keeping hydrated can help you cope with jet lag, which can seriously ruin an otherwise fun solo trip.
Now, I've lost count of how many bottles of water I've had confiscated at airport security over the years, which is why I recommend you always bring an empty water bottle with you when you travel.
Or rather than throw away yet another bottle of water before passing through security, simply drink up and keep hold of that empty bottle. Then once you're through security and in the departure lounge, you can easily refill it at a water fountain and take it on board with you. This will save you from buying expensive bottles of water at the airport and on the plane.
I forgot this piece of advice on my last trip when I was traveling on a budget airline. It ended up costing me €3 to purchase a tiny bottle!
Having a reusable water bottle will also come in extremely useful throughout your trip and save a fortune.
Bonus: You can opt for a collapsible bottle, like this one, to save space in your luggage too!
-Sarah from Life Part 2 and Beyond
21. Know vital tips for flying alone as a teenage
Letting a teen fly alone may be a worrisome concept, but with some preparation and research, you can help the trip go smoothly. Airlines are ready to support you on this new adventure!
First of all, they have unaccompanied minor policies that will help both you and your teen feel comfortable in letting them fly solo. Read the highlights of the policy ahead of time so both you and your teen know what to expect from the airline for support.
Additionally, provide your child with a means of staying connected by choosing either a tablet, smartwatch, or phone.
If you have avoided getting your child technology, this may be the time to give them access, even if it is only temporary. The goal is that your child knows how to get in touch with you in case of an emergency or change in schedule — such as an unexpected flight delay.
Empower your teen by setting up a plan for unexpected issues. This could be as simple as knowing how they can contact you in case of changing schedules or an issue such as delayed flights.
Moreover, providing them with a small, printed list of emergency contact numbers is a good way to help everyone feel assured that they're able to stay in touch.
-Michelle from Travel With Intention
22. Add a VIP experience to your flight
If the thought of flying alone for the first time makes you nervous, I recommend upgrading your trip and turning your first flight into a VIP experience!
Take control right from booking your solo flight by choosing your own seat. Yes, it will cost a little bit extra; but, you will be able to board the plane whenever suits you best while knowing exactly where you are sitting, too.
Some carriers also include a priority check-in desk with certain seats ensuring you whizz past those queues when you first arrive at the airport.
While you're at it, why not avoid the check-in desks completely and travel carry-on only?
If it's only a short trip you might consider only taking hand luggage that fits under the seat in front of you. This will allow you to board whenever you like without having to worry about whether or where your suitcase will fit. It also means you will have everything you need for your flight right at your feet.
Another idea:
Turn your airport waiting time into a bit of "me time" and book a VIP lounge at the airport. Enjoying drinks and snacks away from the airport chaos is always a great way to deal with any first time flying alone anxiety.
Plus, if there are any flight delays you can stay in the comfortable lounge — meaning your only worry might be the amount of cake and Champagne you have enjoyed!
Upgrading your airport visit is a smart way to put you in a positive mindset for your first solo flight experience!
-Melanie from The Professional Traveller
23. Dress in layers for inflight comfort
Flying alone can be scary, so make sure you are as comfortable as possible when traveling. Rather than wondering if the flight is going to provide a blanket or if you'll freeze, control the situation by dressing up in layers!
Since flight temperatures can vary, make sure to layer up and then wear or take off layers as needed to keep you in your maximum comfort level. It can feel sweaty on a packed flight or chilly on an empty red-eye flight.
Examples of layering items include cardigans, light jackets, scarves, and shawls — or even scarf-shawls (like this one), which can also act as a blanket!
When you bring layers, you can also fold them to make temporary pillows for a better nap on the flight. Fold up your scarf or jacket and fit it in between your head and the flight seat to prevent your head from moving around when you take a nap.
Bonus: when you wear layers, you're also packing a few pounds less in your luggage!
You can always stuff them in your backpack or carry-on bag if you don't want to wear them. But keeping them handy helps when you are traveling across locations with contrasting climates.
Pro tip:
Make sure to squeeze layers into your backpack before the security checkpoint so you don't have to place them in the not-so-clean security bins.
-Rasika from Bae Area and Beyond
24. Leave enough time between connections
Having to worry if you enough time to catch your connecting flight or if you'll be stranded somewhere you weren't expecting is never fun. And if it's your first time flying alone, you definitely don't want this added stress.
If possible, choose layovers that are at least an hour and a half, keeping in mind that this number is a guideline and you'll want to research how long it will take you to get from one terminal to the other.
Also consider if you'll need to go through security again, which adds time. This is especially important if you're flying alone for the first time internationally.
For instance, if you're traveling the USA solo and you're connecting from one domestic flight to another, you won't have to go through security. However, if you're flying from, say, the USA and connecting in London to fly to Italy, you will.
-Jessie Festa from Jessie on a Journey
25. Know where to sit on the plane
Knowing where to sit on the plane makes a big difference when flying for the first time alone.
Not all seats offer the same flight experience. For instance, nervous fliers who hate turbulence should sit toward the front of the plane, as you'll feel less of the bumps than if you were in back.
Moreover, consider your own preference when it comes to window seats vs aisle seats. Personally, I like an aisle seat since I hate feeling trapped or like I can't get up easily to use the restroom.
That being said, many fliers prefer a window seat as gazing out can help ease their travel anxiety.
-Jessie Festa from Jessie on a Journey
Travel Insurance For Your First Time Flying Alone
When flying for the first time — or the thousandth — it's wise to get travel insurance.
One of the best travel medical insurance for travelers is SafetyWing as they've got a large network and offer both short-term and long-term coverage — including coverage if you're traveling for months as well as limited coverage in your home country.
Additionally, SafetyWing is budget-friendly and offers $250,000 worth of coverage with just one low overall deductible of $250.
Click here to price out travel insurance for your trip in just a few clicks.
Frequently Asked Questions About How To Fly By Yourself
Q) How do I get over flying by myself?
If you are scared to fly alone, you can do breathing exercises, listen to meditation recordings or podcasts, and complete puzzles. Watching videos of planes taking off or landing can help you know what to expect.
Q) How do I prepare for my first flight alone?
Research the right items you can take on a plane, choose a morning flight if possible, plan to arrive early at the airport, check in online to reduce time and stress, and consider downloading some podcasts or films to watch on your phone, tablet or laptop.
Q) What are the benefits of flying alone?
Some of the benefits of flying solo are building up your confidence, getting out of your comfort zone, and learning more about yourself.
What tips for flying alone for the first time would you add?
Enjoyed this guide on how to fly alone for the first time? Pin it for later!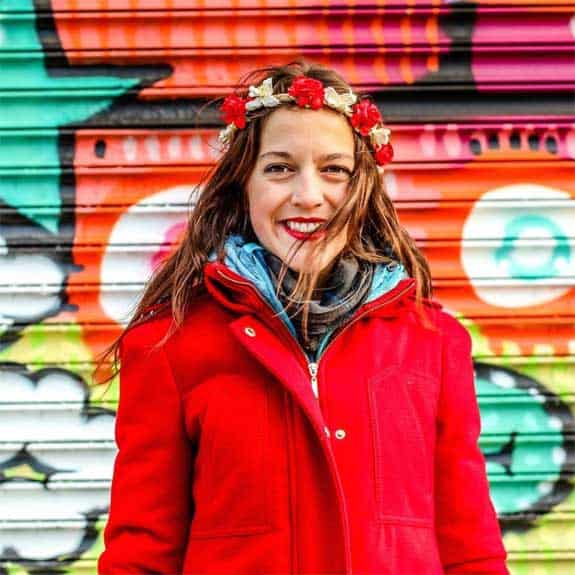 Hi, I'm Jessie on a journey!
I'm a conscious solo traveler on a mission to take you beyond the guidebook to inspire you to live your best life through travel. Come join me!
Want to live your best life through travel?
Subscribe for FREE access to my library of fun blogging worksheets and learn how to get paid to travel more!