13+ Best Caribbean Islands For Solo Travel (+ Tips!)
By Jessie Festa. This guide to solo travel in the Caribbean contains affiliate links to trusted partners.
Looking to explore the best Caribbean islands for solo travel?
Then you're in the right place!
Sure, the Caribbean may be widely considered a destination for couples and families, but that doesn't mean you can't have an amazing solo trip. In fact, I've traveled solo to the Caribbean many times and have always had an unforgettable experience.
The Caribbean is a place to relax and unwind in a tropical paradise, though each island offers unique opportunities to enjoy local beaches, hiking, adventure, wildlife, food, and culture.
Of course, not all Caribbean islands are the same, and some tend to be more suitable for solo travelers than others. To help you find these top Caribbean vacations for solo travelers, I've collaborated with some of my favorite bloggers to come up with a list of our favorite Caribbean destinations to explore alone.
Note this solo female travel guide is not exhaustive. For instance, the main islands of the British Virgin Islands as well as Saint Kitts are just a few other great solo spots; however, the below offers a solid starting point for researching the safest islands in the Caribbean to visit as well as the most worthwhile islands for traveling alone.
Also note that the destinations listed below are not all single islands; some are island nations or archipelagos. In those instances, suggestions for which islands to base on will be in the paired text!
🎉 Quick tip: When traveling solo in the Caribbean, it's still smart to pack travel safety essentials. One top pick is the She's Birdie Personal Safety Alarm, which is TSA-approved and can help scare away potential attackers. Other recommendations include Clever Travel Companion Pickpocket-Proof Garments and Speakeasy Travel Supply Hidden Pocket Scarves.

🏥 Travel Insurance: SafetyWing offers straightforward and comprehensive plans to make sure you're covered in an emergecy.

📞 Staying Connected: Airalo eSIM is my go-to eSIM provider for staying connected abroad.
Enjoy A Solo Caribbean Vacation With Confidence (Free Course!)
Now, before we dive into our guide for deciding the best Caribbean island for solo female travel, I invite you to grab a seat in my free Savvy Solo Traveler E-Course.
The six-day ecourse is designed to help you feel confident about booking your first solo trip and exploring the world alone.
Lessons include:
Common solo travel fears and how to overcome them
How to choose your perfect solo trip
How to tell loved ones you're hitting the road solo
Mentally preparing for your solo journey without losing your mind
Essential steps for staying safe on a solo trip
How to travel alone and take amazing solo selfies
Once you've grabbed your seat, read on for our Caribbean travel guide sharing some of the most fun and safe Caribbean islands for solo travelers.
Best Caribbean Islands For Solo Travel
On any list of solo travel pros and cons, one of the biggest advantages of solo travel is having ultimate freedom over your schedule. Luckily, there are loads of incredible destinations in the Caribbean, including:
1. Dominican Republic
One of my favorite Caribbean destinations is the Dominican Republic. It's technically not an island, but a nation on the island of Hispaniola with a lot to do and see. It also offers one of the best solo beach vacations you can find.
First of all, if you're looking for a relaxing solo trip to the Caribbean, Punta Cana is a must! The region is very safe and is known for its plethora of all-inclusive resorts, beautiful connecting beaches, and tropical paradise setting.
Most likely, much of your Punta Cana itinerary will revolve around relaxing on the sand, switching between swimming in the sea and pool, and partaking in resort activities. Because of this and the fact that everything is typically included, there is little to stress about — a definitely plus when traveling alone.
Want to go beyond the all-inclusive resorts?
Opt for a Dominican Republic road trip where you can:
Explore the many things to do in Santo Domingo, the capital of the DR
Visit the beaches of San Rafael, Los Patos, and Paraiso along the Larimar Coast
Go bird watching at Oviedo Lagoon in Jaragua National Park
Camp at Eco del Mar and take a boat trip to the gorgeous Bahía de las Aguilas Beach for sunset
Stay in a treehouse in the jungle at Rancho Platon in Barahona
Summit Pico Duarte, the highest point in the Caribbean and one of the top spots for hiking in the Dominican Republic
If you need to rent a car, I recommend checking out Discover Cars, which price compares different sites and can help you save up to 70% on your rental.
Nervous about driving in the Dominican Republic on your own? Choose a homebase and book day trips and excursions or hire a driver to take you around to explore the best of Dominican Republic travel.
Just make sure to do your research on which Dominican Republic cities and towns are the safest for visitors, as the destination tends to see more crime than the others on this list, particularly outside of the resort and tourist zones.
-By Jessie from Jessie on a Journey
Dominican Republic Travel Resources:
Click here for a list of top-rated Dominican Republic tours.
Click here for a list of top-rated Dominican Republic hotels.
2. Guadeloupe
Want to have fun traveling solo — particularly through adventure travel? Then get Guadeloupe on your list!
Not only is Guadeloupe one of the safest Caribbean islands for solo travel with a low crime rate, but as you drive you'll see sign after sign beckoning you to another beach or park.
Just to give you a quick lay of the land, Guadeloupe is actually an overseas department of France comprised of seven inhabited islands — and even more uninhabited islands. Interestingly, the Guadeloupe Archipelago is a Biosphere Reserve.
You'll likely spend most of your time exploring Basse-Terre and Grande-Terre, which are linked by a bridge and together form a butterfly shape when viewed from above.
Personally, I rented a car, as driving around Guadeloupe is the best way to experience all that the destination has to offer, like rainforest hiking in Guadeloupe National Park, stand up paddle boarding through mangroves from Plage de Babin (Babin Beach) to Islet Macau, hiking the rugged coastal Trece Des Felices trail, and exploring the more than 200 beaches.
Don't miss Plage de Grande Anse — often touted as the best beach in Basse-Terre — as well as Plage de Salée à Bananier, one of the Caribbean's most brilliant black sand beaches.
To date, traveling Guadeloupe on my own has been one of my favorite Caribbean trip experiences!
-By Jessie from Jessie on a Journey
Guadeloupe Travel Resources:
Click here for a list of top-rated Guadeloupe tours.
Click here for a list of top-rated Guadeloupe hotels.
3. Aruba
Aruba is a dreamy island destination featuring never-ending shades of turquoise water and soft white sand. Families, friends, and honeymooners alike frequent this Caribbean island and frankly, it's easy to understand why. The ocean is so pristine that it's almost hard to believe.
Aruba features more than just those famed blue waters, though. Rugged lava rocks replace the sand on the western coast, and forests of green cacti climb up to dry mountainside trails.
These unexpected landscapes are exactly what makes Aruba so incredible to explore as a solo traveler. And, as the island is only 20 miles long and 6 miles wide, you can see a lot if you put your mind to it, even in a short amount of time.
I highly recommend that all solo travelers rent a vehicle. You will be able to visit forgotten corners of the island and travel at your own pace, stopping as often and as long as you wish. If you have 4WD, you will be able to access the secret natural swimming pools inside Arikok National Park.
For anyone wary of solo travel in Aruba, don't fret — it is consistently ranked as one of the safest Caribbean islands for travel.
Common crimes are limited to vehicle break-ins and petty theft. Don't leave money, cameras, or purses unattended.
Though I had visited other Caribbean islands in the past, I truly was not ready for how unique and ruggedly beautiful Aruba would be. I highly recommend Aruba travel for all solo females. It will truly be unforgettable!
– By Monica from This Rare Earth
Aruba Travel Resources:
Click here for a list of top-rated Aruba tours.
Click here for a list of top-rated Aruba hotels.
4. Puerto Rico
A top Caribbean island for traveling solo is Puerto Rico.
First of all, no Puerto Rico travel guide would be complete without mentioning San Juan, the capital of the island. San Juan is a popular tourist destination, making is a great place to meet other travelers, including those traveling solo.
This city is filled with top-rated hotels and resorts and is also rich in history and architecture. In fact, Puerto Rico's architecture is gorgeous with various styles including Spanish Colonial, Gothic, and Baroque.
In terms of history, you'll be transported back to the 16th century as you walk around Old San Juan. From there, admire historic art at the Museo de Arte de Puerto Rico that includes art from Puerto Rico, Latin America, and other Caribbean islands.
From San Juan, you can take day trips to places like El Yunque National Forest — a great place for solo travelers in Puerto Rico as long as you stay on the marked trails — Carolina Public Beach, and the beautiful island of Culebra.
For a weekend (or longer) getaway, head to Vieques, a paradisical island off Puerto Rico's eastern coast. Here you can kayak a bioluminescent bay at Mosquito Bay, hike through the Playa Grande Sugar Mill Ruins to Playa Grande, spend time lounging on Starfish Beach, and enjoy Vieques' top farm-to-table dining.
Now, when exploring San Juan, always be cautious at night, especially if you're walking on an isolated street. Make sure not to take out valuable items such as your wallet unless you really need to as it might make you an easy target for robbers.
One place you need to avoid at night is La Perla, a popular neighborhood with interesting street art. Instead, spend your evening enjoying the many nightlife options; whether you're looking for a casual bar or a vibrant nightclub, Puerto Rico has them all.
-By Rasika from Bae Area & Beyond
Puerto Rico Travel Resources:
Click here for a list of top-rated Puerto Rico tours.
Click here for a list of top-rated Puerto Rico hotels.
5. San Blas Islands
One of the best places for solo travelers to visit in the Caribbean is the San Blas Islands in Panama. This hidden gem is often overlooked by travelers due to its remote location, making it the perfect vacation spot!
There are actually 365 islands in San Blas, but only a few are inhabited. The Indigenous Kuna people coordinate all travel for those visiting the San Blas Islands.
The Kuna Yala region is an autonomous region in Panama, meaning you need your passport to enter.
Most people get transportation from Panama City to San Blas via car then boat, others prefer to fly into one of the smaller airports, and some charter a catamaran boat to get around the islands. Just be sure to book with a company that is familiar with the Kuna region.
The Kuna people are very friendly hosts. They will take you to other islands for a few hours to snorkel or relax on the beach.
While you're relaxing, the staff is catching dinner (unless you have dietary restrictions). They're also happy to teach you about Kuna history and culture. Sitting on your deck eating fresh seafood with new friends while the sun sets over the water is an incredible way to spend a solo trip.
The San Blas Islands are the perfect getaway for solo travelers looking for a mixture of relaxing vacation and local culture. No Panama travel guide would be complete without mentioning them!
– By Pam from The Directionally Challenged Traveler
San Blas Islands Travel Resources:
Click here for a list of top-rated San Blas Islands tours.
Click here for a list of top-rated San Blas Islands hotels.
6. Martinique
Martinique is one of the Caribbean's French islands. From perfect beaches with coconut trees to authentic creole dishes, Martinique is definitely a dream destination for solo travelers!
The official language in Martinique is French, although the mother tongue there is Créole.
Créole culture is very generous, warm, and welcoming, which suits solo travelers as it makes Martinique a very safe destination for both solo male travelers and solo female travelers.
The pace of life on the island is slower than on the continent, creating an environment where visitors are more likely to meet locals and share experiences and conversations.
The best things to do in Martinique tend be water sports and time at the beach — basically activities that feature lots of translucent turquoise water and soft golden sand.
Additionally, landscapes on the island will take your breath away. Some of the best beaches include Anse-Noire Beach — a black sand beach hidden in a cove — and Anse Dufour, an easily accessible golden sand beach.
During your stay in Martinique, you may want to book a tour to Baignoire de Joséphine, which is famous for its shallow turquoise waters and white shoals. This swimming area is only accessible by boat, with boat toars typically including a traditional punch drink and some coconut snacks.
Be careful though as the drinks can be strong — especially when spending the whole day in the strong Caribbean sun!
– By Mary from brbymary
Martinique Travel Resources:
Click here for a list of top-rated Martinique tours.
Click here for a list of top-rated Martinique hotels.
7. Holbox Island
The Mexican Caribbean island of Holbox (pronounced hole-bosh) is one of the best islands for solo travelers because it's safe, beautiful, and popular with backpackers, so it's easy to meet people. It is located in the Yucatan Peninsula, about 3 hours from Cancun — though it feels a world away!
Isla Holbox (Holbox Island) is a small town, and it feels just as charming as any other Mexican pueblo; but, it has the bonus of being located on the gorgeous Caribbean Sea.
The streets and roads on Holbox are "paved" with beach sand, and you'll use a bike or golf cart to get around as there are no cars allowed on the island, and all the bars are shoes-optional.
Besides being one of the most beautiful places in Mexico, Holbox Island has retained a humble vibe. There are no big-name all-inclusive resorts in Holbox, no chain restaurants or bars, and no tourist shops. In fact, everything on the island is run by its 2,000 residents!
There are so many great things to do in Holbox and, of course, the majority revolve around being near, in, or on the Caribbean Sea.
Nature lovers will enjoy the Yum Balam Nature Reserve, a protected natural area located around Holbox Island. The reserve is home to a sizable flock of wild flamingos, and in the summer months, large numbers of whale sharks migrate past this part of the island. The June to September whale shark season is one of the most popular times to visit Holbox.
Punta Cocos is one of the best beaches in Holbox, with hammocks in the water to enjoy during the day. At night, you can see bioluminescence at this beach. This natural phenomenon is caused by microscopic phytoplankton in the water that emits light to give off a twinkling effect.
On the opposite side of the island, you'll see the more posh side of Holbox. If you want a solo spa getaway, there are gorgeous bungalows you can rent to pamper yourself all along the island's main beach, Playa Holbox. Besides the chic hotels and resorts, you'll also find nice restaurants and hip rooftop bars.
To get to Holbox Island, you'll fly to Cancun International Airport. From the airport, you can rent a car and drive or take a bus for about 3 hours to the small town of Chiquila. From Chiquila, you'll board the 30-minute ferry to Isla Holbox. If you come by rental car, you must leave it in a paid parking lot next to the ferry dock, at a cost of about $5-10 per day.
Visiting the island is a true highlight of any Caribbean or Mexico travel experience!
– By Shelley of Travel To Merida
Holbox Island Travel Resources:
Click here for a list of top-rated Holbox Island tours.
Click here for a list of top-rated Holbox Island hotels.
8. Curaçao
Curaçao might not be the first island that comes to mind when you think about the Caribbean; but, after living in the Caribbean three times and having traveled to many islands, I'd say Curaçao is a great pick for solo travelers.
Curaçao is located in the Southern Caribbean Sea, next to the better-known island of Aruba.
What makes Curaçao a great island for solo travel is the fact that it's quite a safe and well-organized island with friendly people and plenty of activities you could easily join on your own.
Curaçao is known as one of the best Caribbean islands for scuba diving and snorkeling. And you definitely won't be the only one who signs up for a day of diving or even a week-long scuba diving course on their own. It's a great way to meet other people and explore the island's beautiful coral reefs.
Or sign up for a morning of quad biking or a fun boat trip.
Willemstad, the capital of Curaçao, is very walkable, with enough on offer to keep you entertained for several days. The historical center is a UNESCO World Heritage Site with beautiful buildings, several museums, a fort, and nice street art.
Pietermaai, on the outskirts of Willemstad, probably offers the largest selection of good quality eateries but throughout the island you'll find a wide range of great restaurants, cafés, and beach bars.
And then there are all of Curaçao's beautiful beaches, which range from small, quiet beaches to lively beaches lined with popular beach clubs. Bring your snorkeling gear to every beach you go to because almost all of them offer good snorkeling directly from the shore.
Rent a car to explore the more remote corners of Curaçao, and if you love hiking climb Christoffel Mountain for a nice view of the island.
I think this gives you a good idea of what Curaçao has to offer and why it's a great island for solo travel in the Caribbean.
-By Sanne from Spend Life Traveling
Curaçao Travel Resources:
Click here for a list of top-rated Curaçao tours.
Click here for a list of top-rated Curaçao hotels.
9. Bermuda
If you are a solo traveler and want a Caribbean holiday with the best beach vibes, try Bermuda.
It is the shipwreck capital of the world and has the best beaches; though, it also has so much more to see and do that vacationing in Bermuda should be on everyone's bucket list whether they travel solo or not.

That being said, Bermuda has some specific things on offer for solo travelers.
For one thing, it is safe.
Moreover, almost everyone speaks and understands English.
And lastly, it has great tourist infrastructure and the chances of getting lost off the grid are very low.
Horseshoe Bay Beach, Cooper Island Nature Reserve, and Crystal Caves are just some of the attractions here, and of course, there is the wind and the waves (as long as you avoid hurricane season).

So if you are planning solo travel to Bermuda, be sure to plan a perfect itinerary or you are bound to miss some fun activities and experiences. It is especially important to do your research on the weather and what to pack.
Whether it is island hopping or snorkeling, map out your activities, where you intend to do them, and your budget well in advance.
Since hotels are expensive, start planning beforehand so you can book well in advance and possibly even find a deal. And, if it fits your solo travel budget, consider hiring a car or a tour guide to get the most out of your trip.
-By Sayali from Yotripp
Bermuda Travel Resources:
Click here for a list of top-rated Bermuda tours.
Click here for a list of top-rated Bermuda hotels.
10. Antigua
When you think of Antigua travel, you likely picture couples frolicking on the beach hand-in-hand and honeymooners gazing into the sunset.
Well, I'm here to tell you that Antigua adventures abound for solo travelers, from hiking in Antigua to scooter snorkeling to exploring the lush 1,680-acre Wallings Nature Reserve.
And if you're into health, you can take a solo trip to Hermitage Bay and enjoy some yoga and spa time. It's one of my favorite places for a Caribbean wellness retreat.
Hungry? Join the party at Shirley Heights on Sundays, where locals and visitors come together to dance and enjoy some local barbecue food. It's a social scene and a great spot to meet locals while traveling — though even if you feel awkward mingling simply taking in the view while sipping a rum punch is worth the trip.
Of course, visiting some of the beautiful beaches Antigua is known for is also a must. A few top picks include Rendezvous Bay Beach, Pigeon Point Beach, and Half Moon Bay.
Scared to travel solo? Feel good knowing that Antigua is generally considered a safe destination with a low crime rate!
-By Jessie from Jessie on a Journey
Antigua Travel Resources:
Click here for a list of top-rated Antigua tours.
Click here for a list of top-rated Antigua hotels.
11. St. Lucia
While St. Lucia is typically considered a honeymoon destination, I've visited this Caribbean island solo — and loved it!
Not only is St. Lucia one of the most breathtaking destinations in the Caribbean, but it showcases a wide range of experiences, from adventures like scuba diving and snorkeling colorful reefs to culinary offerings like Fish Fridays at Gros Islet's Jump Up and Anse La Raye to finding beautiful secret beaches in St. Lucia.
Additionally, there are many unique activities like driving into a volcano in Soufriere — where you can also partake in a therapeutic mud bath — and climbing the iconic Piton Mountains.
The island is also one of my favorite for exploring water sports and wellness and is the perfect place for a romantic getaway for one, especially as there are so many unique luxury resorts, like Jade Mountain Resort and the BodyHoliday.
That being said, you don't have to break the bank as a solo traveler, as St. Lucia is home to hostels, guesthouses, and Airbnbs.
You're certainly in for a treat when visiting St. Lucia solo!
-By Jessie from Jessie on a Journey
St. Lucia Travel Resources:
Click here for a list of top-rated St. Lucia tours.
Click here for a list of top-rated St. Lucia hotels.
12. The Bahamas
It doesn't get much more relaxing than the Bahamas, an archipelago and country in the West Indies of the Caribbean.
Bahamas travel is synonymous with stunning white sand beaches, pastel colored homes, aquatic adventures, and delicious seafood (conch for breakfast, anyone?)
Oh, and you absolutely must spend some time relaxing in the sand with a tropical "Bahama Mama" cocktail. Hey, when in Rome The Bahamas!
There are 700 islands in total, so travelers researching unforgettable solo Caribbean vacations will have plenty of activity options to really customize their trip.
When choosing your base, popular tourist destinations like Nassau and Grand Bahama will make it easier to meet other people and overcome loneliness when traveling solo, if that is something you're nervous about. Nassau can get especially bustling as this is the capital of the Bahamas and the main cruise port.
Now, if you're looking to get away from the crowds and experience something truly unique, I highly recommend heading to the Exumas, a group of of 365 cays — of which only 29 are inhabited — located about 30 minutes by plane from Nassau.
Here the word that will likely to come to mind is "pristine", especially as you gaze upon the destinations's sapphire-blue waters.
You can base yourself in Staniel Cay, which has beautiful beaches and guesthouses and is an easy location for day trips.
A few not-to-miss Exumas experiences include swimming with pigs at Big Major Spot Cay, swimming with nurse sharks at Compass Cay, enjoying the daytime party and good vibes at Chat 'N' Chill, and spending time in the Thunderball Grotto — featured in the James Bond movies Never Say Never Again and Thunderball!
-By Jessie from Jessie on a Journey
Bahamas Travel Resources:
Click here for a list of top-rated Bahamas tours.
Click here for a list of top-rated Bahamas hotels.
13. Grand Cayman
Constantly touted as one of the safest islands to travel alone, visiting Grand Cayman is a great choice for solo travelers craving a laid-back vacation with lots of activity options.
Grand Cayman is part of a group of islands called the Cayman Islands, which also includes Cayman Brac and Little Cayman.
While all of these islands are considered some of the best islands for solo female travel, Grand Cayman is a particularly great option as it's the largest and showcases a wide range of experiences.
Visit Spotts Beach to relax and see wild sea turtles, look at (but don't touch) the many starfish at Starfish Point, grab a drink at Rum Point, wander the beachy capital of George Town, or book an aquatic excursion — like a snorkeling or diving tour, as the Cayman Islands are home to 365 dive sites (one for every day of the year!).
Grand Cayman is also home to the coral sand-laced Seven Mile Beach, one of the top attractions in the Caribbean.
Interestingly, the Cayman Islands is known as the "culinary capital of the Caribbean", with Grand Cayman in particular being home to incredible restaurants — like Michael's Genuine Food & Drink, which serves up lionfish to help curb their destruction of local reefs.
This all being said, there are many things to do on Cayman Brac and Little Cayman, so make sure to visit all three on your trip if you have the time. This will allow you to really experience the magic of Cayman Islands travel.
-By Jessie from Jessie on a Journey
Grand Cayman Travel Resources:
Click here for a list of top-rated Grand Cayman tours.
Click here for a list of top-rated Grand Cayman hotels.
14. Grenada
Grenada is one of the Windward islands and known as the 'Spice Island.' It is an island that is perfect for the foodie solo, diving solo and nature solo with rainforests and over 160 types of birds. Grenada is a melting pot of races. Head away from the south and you can experience the true Grenada vibe, away from the tourists.
Why is it good for solos? Grenada feels authentic and is rich in art and crafts. Visit the chocolate factory to taste the island's chocolate and see the necklaces and other crafts hand-made from the chocolate beans.
Sample the rum at the Rum Factory on the River Antione Estate that still makes rum the old fashioned way or see how nutmeg is processed at the Nutmeg Factory.
Once a former British colony, this island has a mix of architecture with influences from the French and the British. Admire the super yachts at Port Louis Marina and stroll around the quaint and colourful capital, St George.
Although it is good for solos, you won't find that many here but if you're searching for an island with friendly welcoming locals, that is rich in spices and traditional, then Grenada is your island.
-By Lisa from Girl About The Globe
Grenada Travel Resources:
Click here for a list of top-rated Grenada tours.
Click here for a list of top-rated Grenada hotels.
Tips For Solo Travel In The Caribbean
Now that we've gone over some of the best beach holidays for solo travelers, let's chat about a few tips that can help make your Caribbean trip extra safe and fun.
-Research entry and exit requirements. These can vary between Caribbean islands, but you may need a visa or specific documents to enter or exit.
-Research local safety concerns. While the destinations mentioned above are relatively safe, no place is without its issues. Make sure to research any local scams and safety issues and prepare accordingly.
For instance, in many tourist areas in the Caribbean you may need to learn how to avoid pickpockets — such as by wearing pickpocket-proof garments (like these).
-Keep general solo travel advice in mind. A few essential solo travel tips to keep in mind include investing in safety essentials like a door stop and personal safety alarm, never leaving your drink unattended, and avoiding walking alone in more desolate areas at night.
-Pre-book your airport transportation. One way to to curb travel anxiety — especially if it's your first time flying alone — is to arrange transportation to your hotel before you arrive. Often the first day is the most challenging, so eliminating potential stressors is a smart idea.
-Use this time to grow your relationship with yourself. All of the Caribbean destinations listed above have one major thing in common: they are all tropical paradises full of opportunities to unwind. Make sure to carve out downtime to just relax on the road, journal, meditate, and spend time with yourself.
-Meet people by booking group tours. Of course, you should also book local excursions! Group tours offer a great way to meet other people in an organic way.
-Pack reef-safe sunscreen, a hat, and sunglasses. The sun can be intense in the Caribbean, so protect your body by applying reef-safe sunscreen daily and by always wearing a hat and sunglasses. You can also buy clothing with SPF to further protect your skin!
Renting A Car For Solo Travel In The Caribbean
Need to rent a car for your Caribbean trip? I highly recommend using Discover Cars to quickly compare your rental options.
Their comparison tool does the homework for you, so there's no need to have up 10+ tabs trying to figure out which company is the most affordable. Actually, you can save up to 70% using their tool!

Travel Insurance For A Solo Caribbean Trip
When visiting the Caribbean — or anywhere else in the world — it's wise to get travel insurance.
One of the best travel medical insurance for travelers is SafetyWing as they've got a large network and offer both short-term and long-term coverage — including coverage if you're traveling for months as well as limited coverage in your home country.
Additionally, SafetyWing is budget-friendly and offers $250,000 worth of coverage with just one low overall deductible of $250.
Click here to price out travel insurance for your trip in just a few clicks.
What best Caribbean islands for solo travel would you add to this list?
Enjoyed this guide to solo travel in the Caribbean? Pin it for later!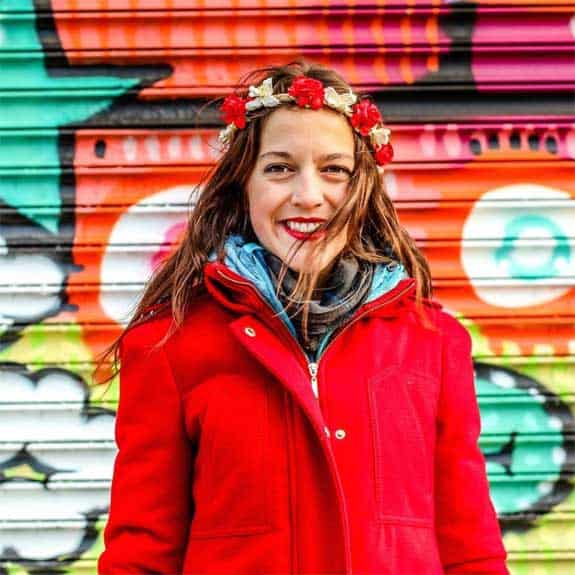 Hi, I'm Jessie on a journey!
I'm a conscious solo traveler on a mission to take you beyond the guidebook to inspire you to live your best life through travel. Come join me!
Want to live your best life through travel?
Subscribe for FREE access to my library of fun blogging worksheets and learn how to get paid to travel more!